Each week we browse LiveJournal's Popular Entries feature to unearth fascinating, obsessive, and sometimes bizarre communities for your perusal. There's bound to be one just for you.
Modern objects of geeky affection—like TV shows, video games, and movies—are often set in nonexistent places much unlike our own.
LiveJournal community Geek Crafts is one effort to bridge the gap between the two realms. Its members knit, sew, sculpt, collage, and bake handicrafts resembling artifacts from their nerdy obsession of choice.
Or as its owner and moderator, oddrid put it:
"Have you ever … Been watching something and suddenly had the urge to MAKE A CAKE ABOUT IT? WELL THEN THIS IS THE COMMUNITY FOR YOU!!!"
With more than 3,000 members and an equal number of lurkers, there's always something new. Here are five of our favorite recent community creations.
That's no moon; it's mommaambrosia's 400-square crocheted afghan, made for a friend's 34th birthday.
"It … took me 1.5 months and somewhere over 100 hours to finish," she said. "He loves it."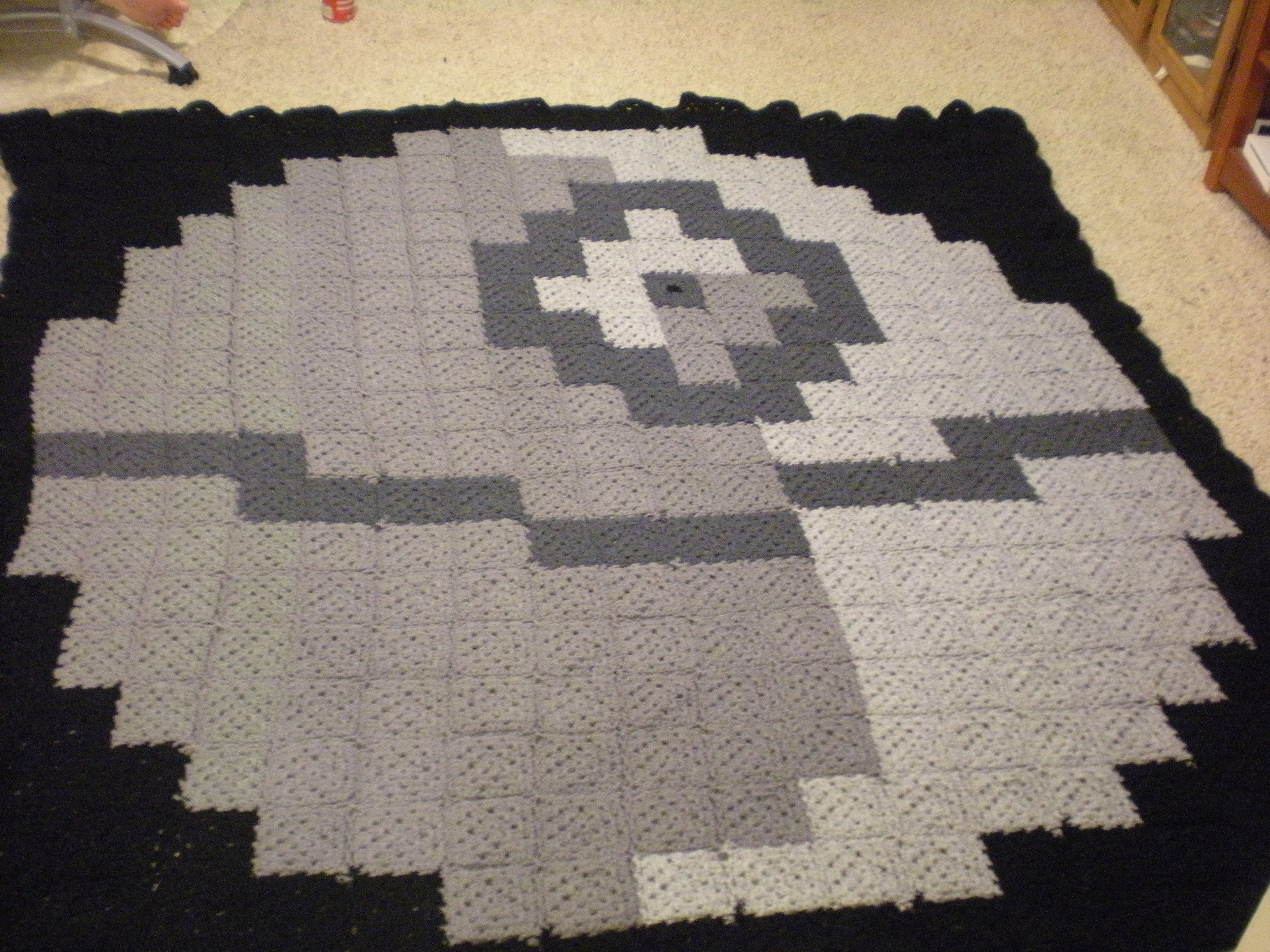 The kraken on these sneakers are a symbol of this Game of Thrones character.
"I made these shoes as a gift for my girlfriend," lipstickcat wrote. "They're based around her favourite character from Game of Thones/A Song of Ice and Fire, Theon Greyjoy."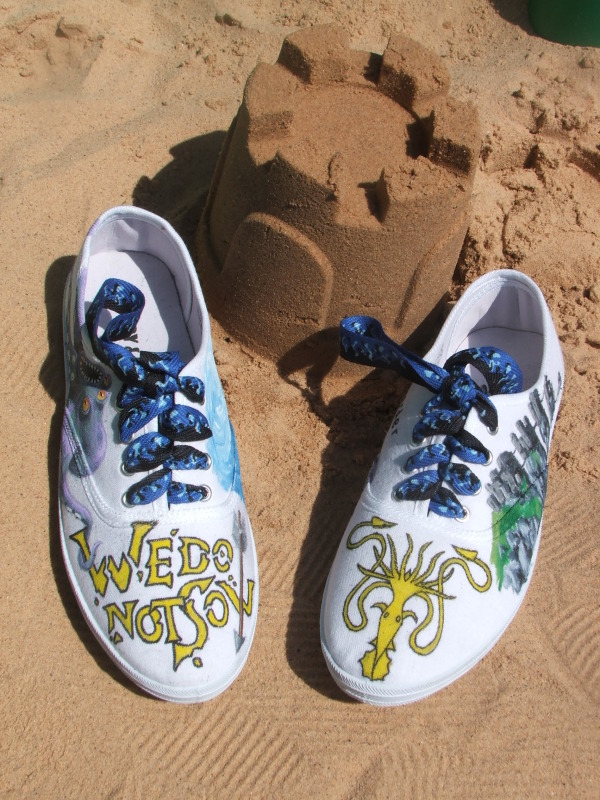 Fans of Joss Whedon's short lived sci-fi Firefly loved when tough-guy Jayne wore this snuggly hat from his mom. Here's a baby-sized version.
"They are for a LJ friend of mine so now I just have to make one more as they are for twins," flowerchild23 wrote.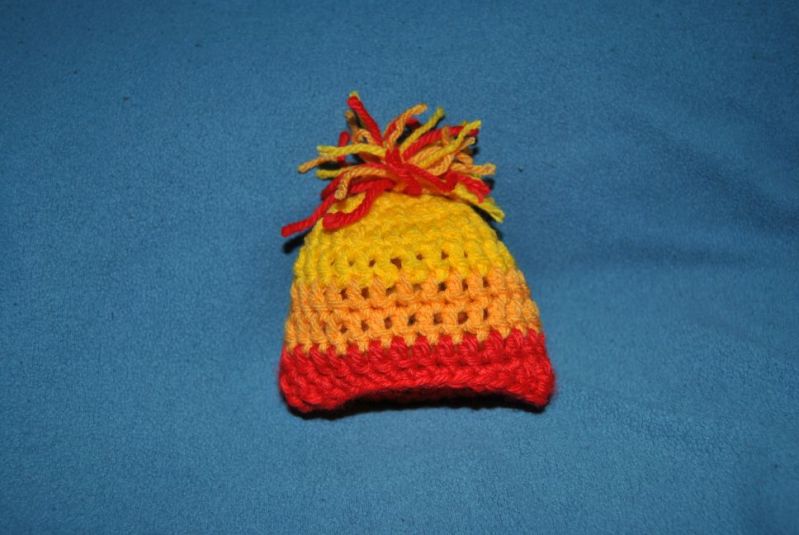 _lemon_lyman_'s brother really likes the movie Despicable Me. So his sister not only knit up one of the minions from the show, she also made a bag from the actual film.
"I got my hands on the trailer for the film and after hacking it to bits I constructed a gift bag for the minion to live in," she said.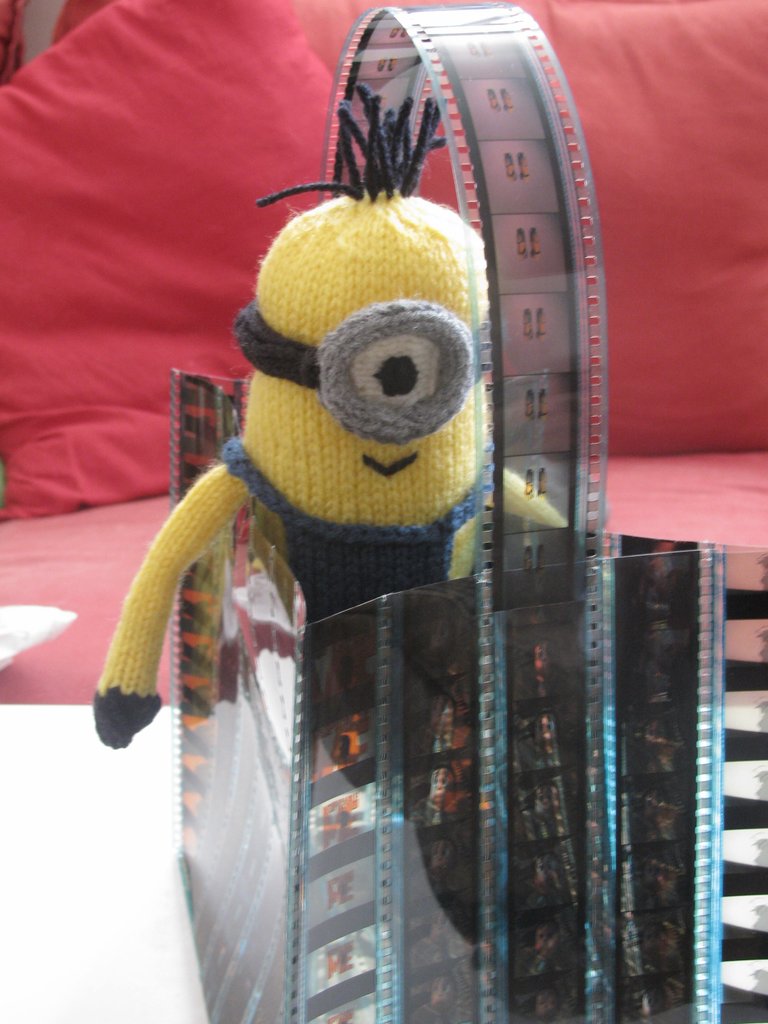 Deriana's craft was inspired by one of the world's oldest stories, the Greek myth of Theseus and the Minotaur. Here, the felt dolls are placed in a Lego labyrinth.
"This guy is such the cutest little monster!" she gushed. "*pinches his cheek* Who's the dangerous little human flesh-eater? You are! Yes, you are!"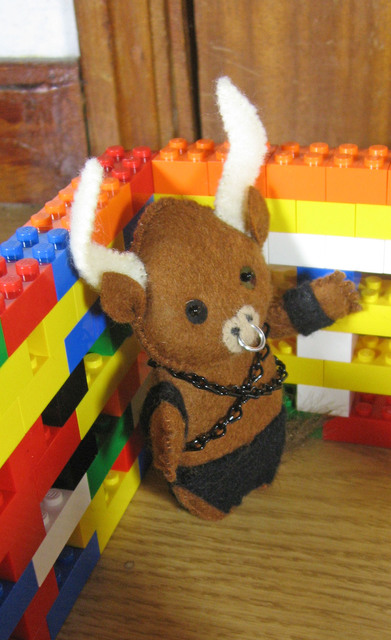 Photos via Etsy