Yet another "Karen" has gone viral after a Massachusetts woman was caught on camera admitting that she is a "KKK racist" while participating in what appears to be the smallest "Back the Blue" rally ever organized.
The video, which took place in Halifax, Massachusetts, was recorded and shared by TikTok user @dillyonce on Sunday. @dillyonce said TikTok removed the original video, forcing her to re-upload it on Tuesday. The new version alone has gained more than 5,000 likes and nearly 40,000 views in less than 24 hours.
In the video, a white woman identified by @dillyonce as Cara Cahill Lydon is standing with a group of mostly unmasked white people. One of them holds a sign reading "MA Backs the Blue."
One of @dillyonce's companions, standing just a few feet from Lydon's group, is holding a flag combining the classic LGBTQ rainbow and the trans pride flag. A Black Lives Matter flag also sits atop the dual pride flag.
Lydon is attempting to engage with @dillyonce, a Black woman, at the start of the video. She asks where the group's "Black friends" are and looks gleeful when they finally acknowledge her.
"You're a token Black," Lydon tells @dillyonce. Wearing a smug grin, she also admits, "Yes, I'm a racist now. I'm a racist."
@dillyonce attempts have a productive conversation with Lydon, but she speaks over her every time. Mask tucked uselessly beneath her chin, she boldly proclaims, "I'm a KKK racist."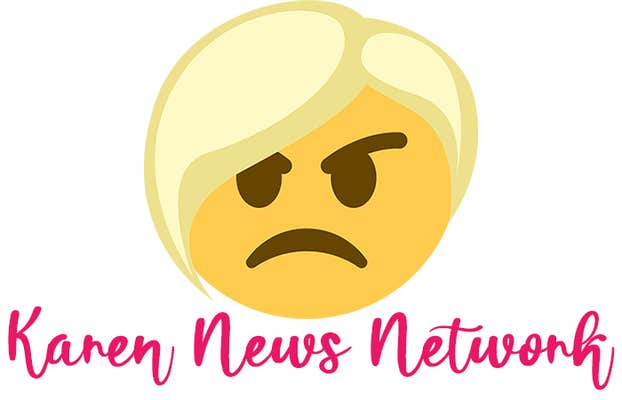 KKK Racist Karen's attitude then abruptly shits. "Get the fuck out of my face," she tells @dillyonce, holding her phone up like a shield. "You love using your Blackness."
Viewers have rallied around @dillyonce and her friends, sharing the video on social media and tagging Lydon on Facebook. Lydon appears to have since deleted her Facebook, as it no longer appears in a search, and many users said it was no longer available when they tried to track it down.
That hasn't stopped irate viewers from seeking vengeance through other means. Some people have begun searching for Lydon's employer in the hopes of getting her fired. Others wished that the legendary Twisted Tea Guy from last December had made an appearance.
The Daily Dot has reached out to @dillyonce.
---
More Karen News