A new "Karen" is contending for the title of "most blatantly racist white person in America," and she's got a great shot at winning.
A viral video, shared by internet personality Perez Hilton on both Twitter and Facebook, shows Karen following a Black jogger as he exercises in his neighborhood. The ensuing confrontation is brief, but it's long enough for the woman to expose herself as a racist.
The video begins after the jogger has clearly been exercising for a while. At some point during his run, he realized a woman was following him with her camera out. His own video begins just before he confronts the Karen for continuing to trail him.
"Yo, this lady been following me for the last block and a half, for what, I don't know," the unidentified jogger says, gesturing behind himself at the filming Karen. He then turns to confront her. "Lady, why you keep following me, yo?" he asks.
"I'm recording you, too," Karen responds as she enters the frame, dressed in teal leggings, a loose white top, and a baseball cap.
"All I was doing was jog around the neighborhood," the man explains, frustrated. "All I was doing was jogging, and you started following me. For what?"
Karen ignores his question and poses one of her own: "Do you live here?"
"Do I live here? Yeah, I live here. Why are you asking me that question?" the jogger shoots back.
It's not enough for Karen, who clearly doesn't believe he belongs in her area. "Where do you live?" she presses, ignoring the man's indignation.
"Who are you?" he fires back, by this point rightfully irritated.
Karen immediately jumps to the defensive, urging the jogger to "calm down." Baffled by her continued questioning, the jogger asks the woman if she is an authority figure.
Unsurprisingly, Karen does not have any kind of authority. She continues to harass the jogger, however, positioning her phone in front of her face as she comes closer. The jogger has finally had enough. He again presses her to reveal her motivation for following him.
"Is it 'cause I'm Black?" he asks. "This that racist shit. You voted for Trump, didn't you?"
This question finally spurs Karen to reveal her truest colors. "No no no," she fires back. "Listen, don't bring the racist stuff up. I've just never seen anybody like you around here before."
The jogger presses her on what, exactly, she means by "like you."
"You know, like, your kind," Karen says, earning a horrified reaction from the jogger.
"Did y'all hear that?" he asks the camera. "You said 'my kind?'"
"Yeah," she says, digging herself an even deeper hole. "People like you don't live in here."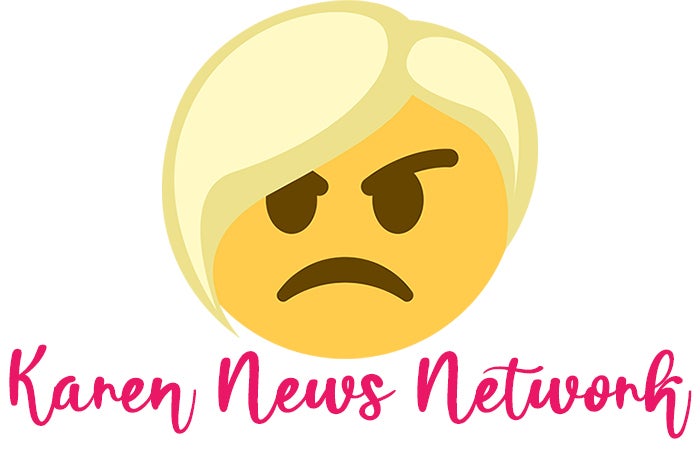 In the comment section, people expressed frustration and exhaustion with the seemingly unending stream of racist videos 2020 has yielded. People are calling for the Karen to be identified and put on blast for her racism. Thus far, it does not appear anyone has managed to track her down.
A few commenters theorized that the video may be staged, but the Daily Dot has covered enough racist Karen videos that there is certainly precedence for this one's legitimacy. After all, a video of a white woman telling her Black neighbors to "act white" was circulating earlier this week.
Perez Hilton did not respond to the Daily Dot's request for comment before publishing time.
---
More Karen News