All of us know one, whether it's a daughter, a son, or even a mom: the K-pop junkie. They blast their Spotify playlists, get super excited when one of their bands wins yet another award, and maybe even go as far as to start learning Korean so they can speak to their idols one day (maybe!!).
If you have no idea how to shop for them, our K-pop gift guide can help. If you know who their favorite band is, all this can get a lot easier. Plus, Amazon's K-pop selection has grown by leaps and bounds, and there's plenty to choose from if you want to make a K-pop fan's Christmas morning extra "daebak."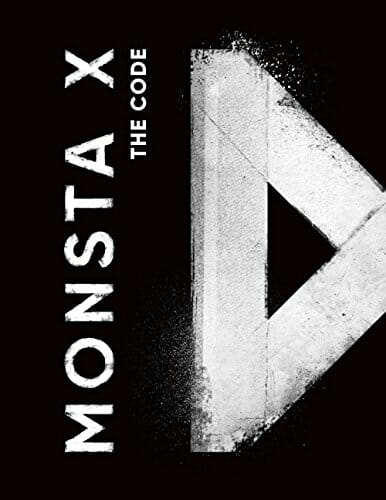 Monsta X is still a fairly new band to the K-pop scene (they debuted in 2015) but they have made major strides since then, taking the Best New Male Artist award at the MAMA awards in South Korea the year of their debut. The Code is their 5th "mini-album," which is what K-pop calls a release that has 4-7 songs. With as fast as these guys have grown, they are worth keeping an eye on if you're a Korean music fan. "Dramarama" is a jam, so be sure to blast it.
Price on Amazon: $28.90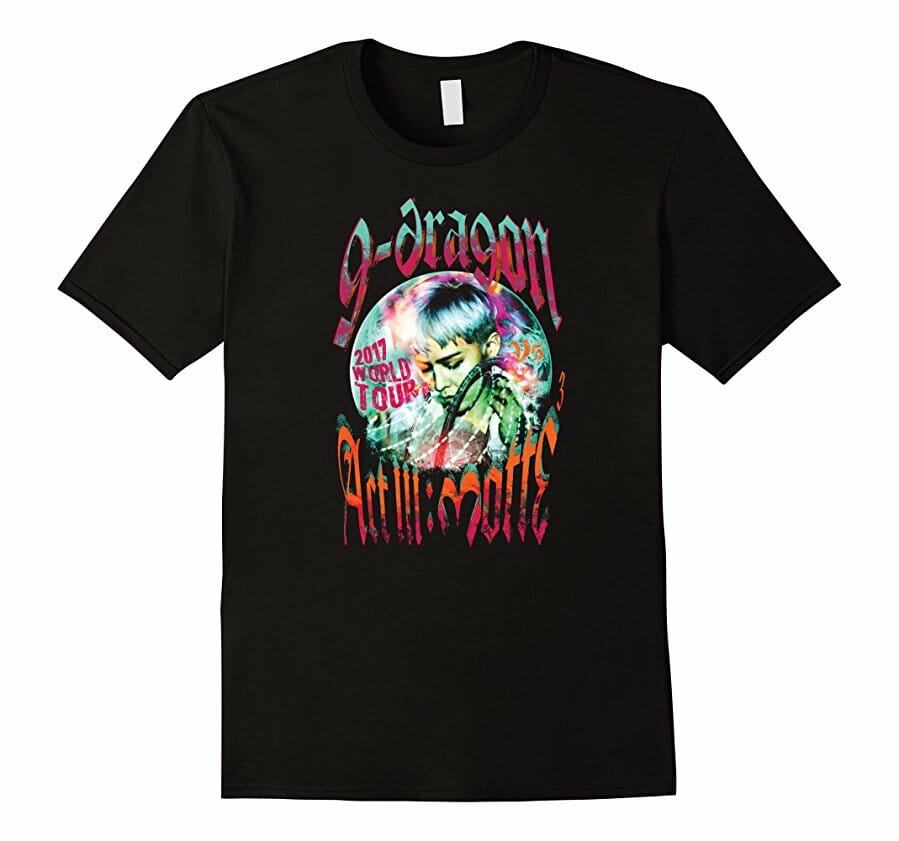 BigBang frontman G-Dragon is dripping with charisma, so it's no wonder he's South Korea;s favorite soloist in K-pop. He came to the U.S. this year for his first stateside solo tour, and word is the show was incredible. If the person you want to give a gift to is a fan that didn't get to go, you can help ease their pain with an official tour t-shirt. The vibe is very '70s, and now they can wear their love for the snarling rapper like a badge of honor.
Price on Amazon: $24.99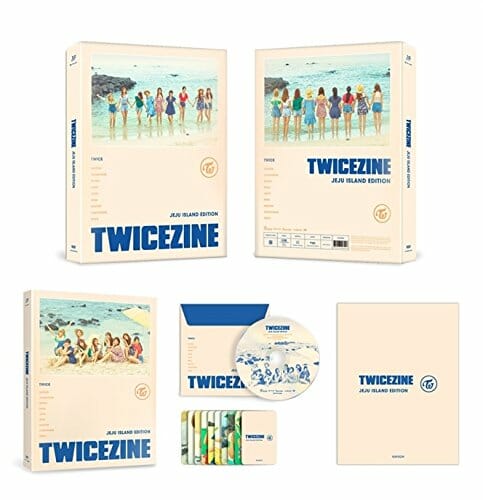 Twice are undoubtedly one of the biggest female K-pop bands on the scene right now, and listening to any of their catchy tracks will tell you why right away. Also a 2015 debut act, the nine-member group has a passionate fanbase and appeared at the American K-culture convention KCON earlier this year. Photobooks are very popular in K-pop world, and this one captured the girls exploring South Korea's famous Jeju island. It comes packed with a mini-poster and a DVD too, so there are lots of goodies for fans to pore over.
Price on Amazon: $58.98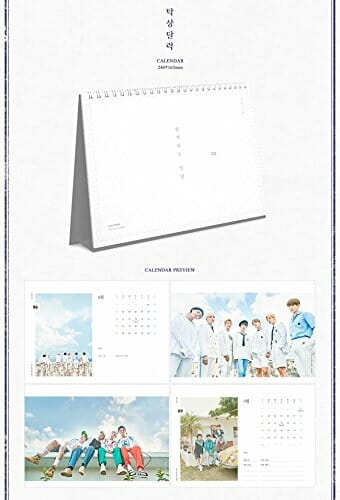 BTS is one of 2017's hottest K-pop bands, making significant strides in the US market by scoring the highest-charting Billboard Hot 100 hit of all time for a K-pop act (read our take on their success here). The band's yearly Seasons Greetings package always includes excellent goodies like a calendar for the upcoming year, a planner, and making-of DVDs. This one is no exception. This year's also features a craft supplies, meaning your BTS fan will be happily decorating the box after they unwrap it on Christmas morning.
Price on Amazon: $64.40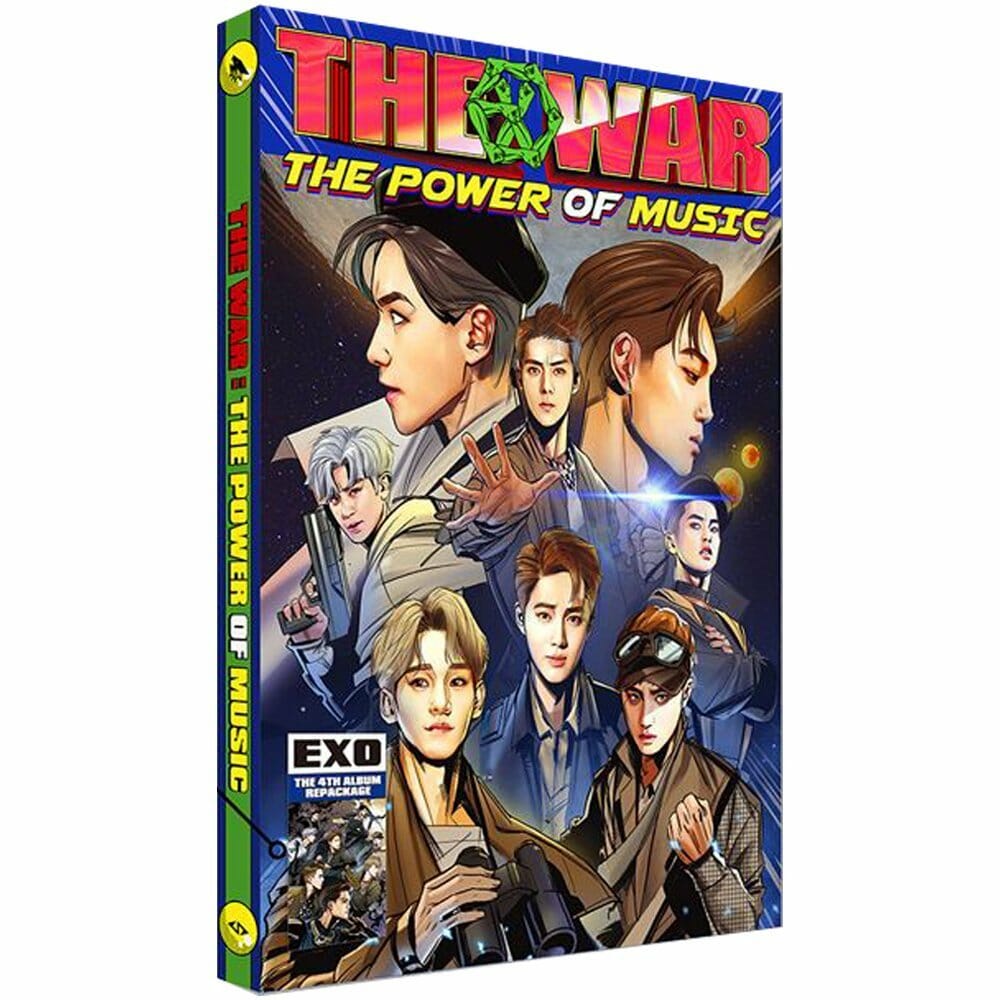 EXO is one of K-pop's most beloved veteran bands, and their most recent album The War took home Album of the Year at the MAMA awards much to fans' delight. Like most K-pop releases, the album was released in several different versions, but this deluxe release contains a comic book and collectible cards. It's a must-have for any fan of the excellent boy band.
Price on Amazon:$28.90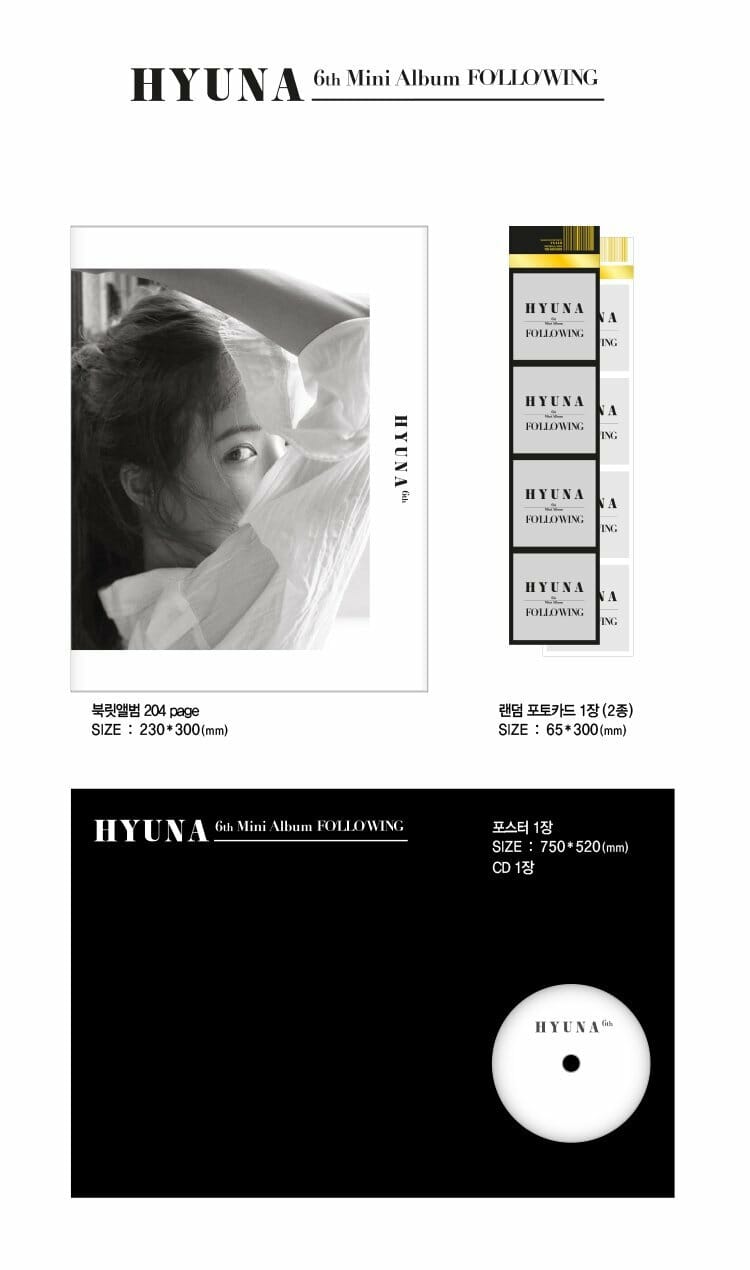 The former frontwoman of legendary K-pop staple 4minute, Hyuna has gone on to pursue a solo career with terrific results. Following, her 6th mini-album, shows off the token sassiness she is known for as well as some newer low key jams. The deluxe edition of the album comes with a poster and extra photocards so you can admire her lovely face at length.
Price on Amazon: $32.70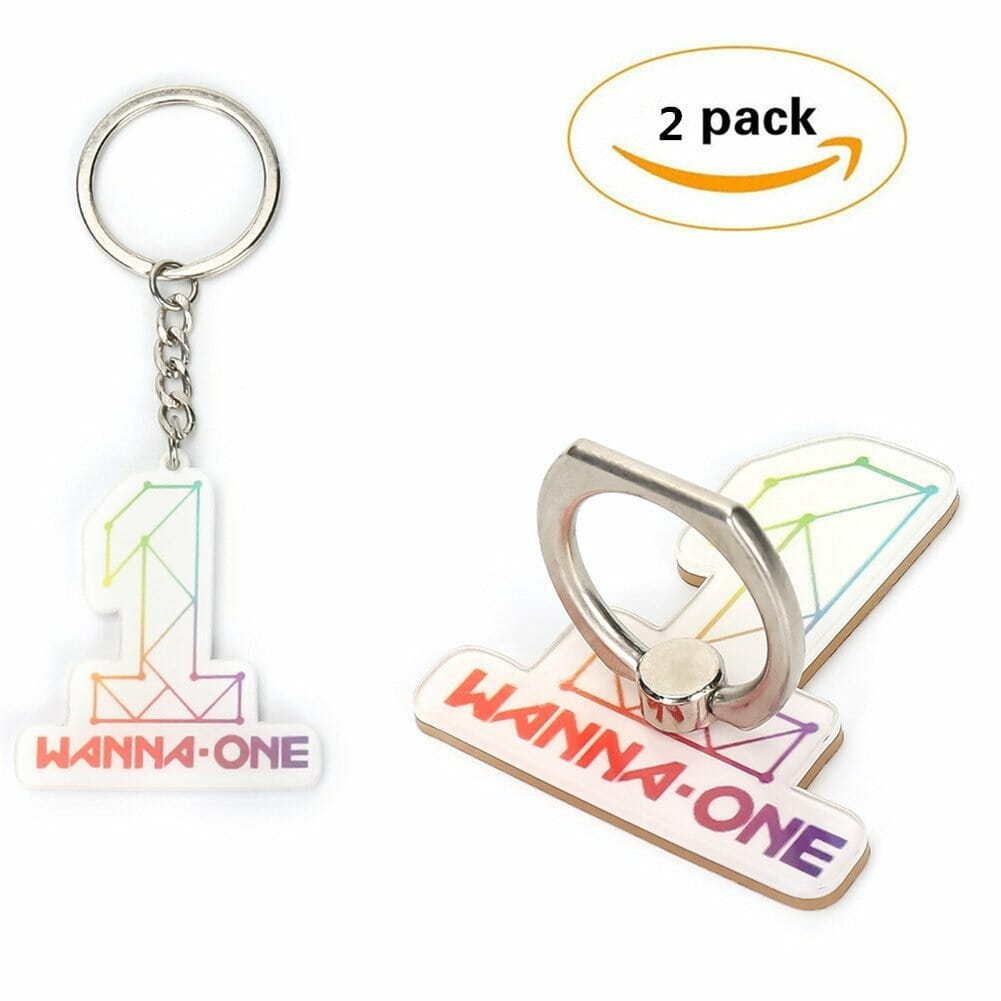 K-pop is known for its great band logos, and Wanna One's is every bit as colorful and fun as a fan would expect. The 11-member ensemble debuted this year and already won the Best Male Group Award, so they are gaining traction fast. Any K-pop fan will tell you that they love to show off their love for their faves, so a keychain is a perfect present. Throw in a phone stand, and the words "stocking stuffer" just got WAY more exciting.
Price on Amazon: $5.99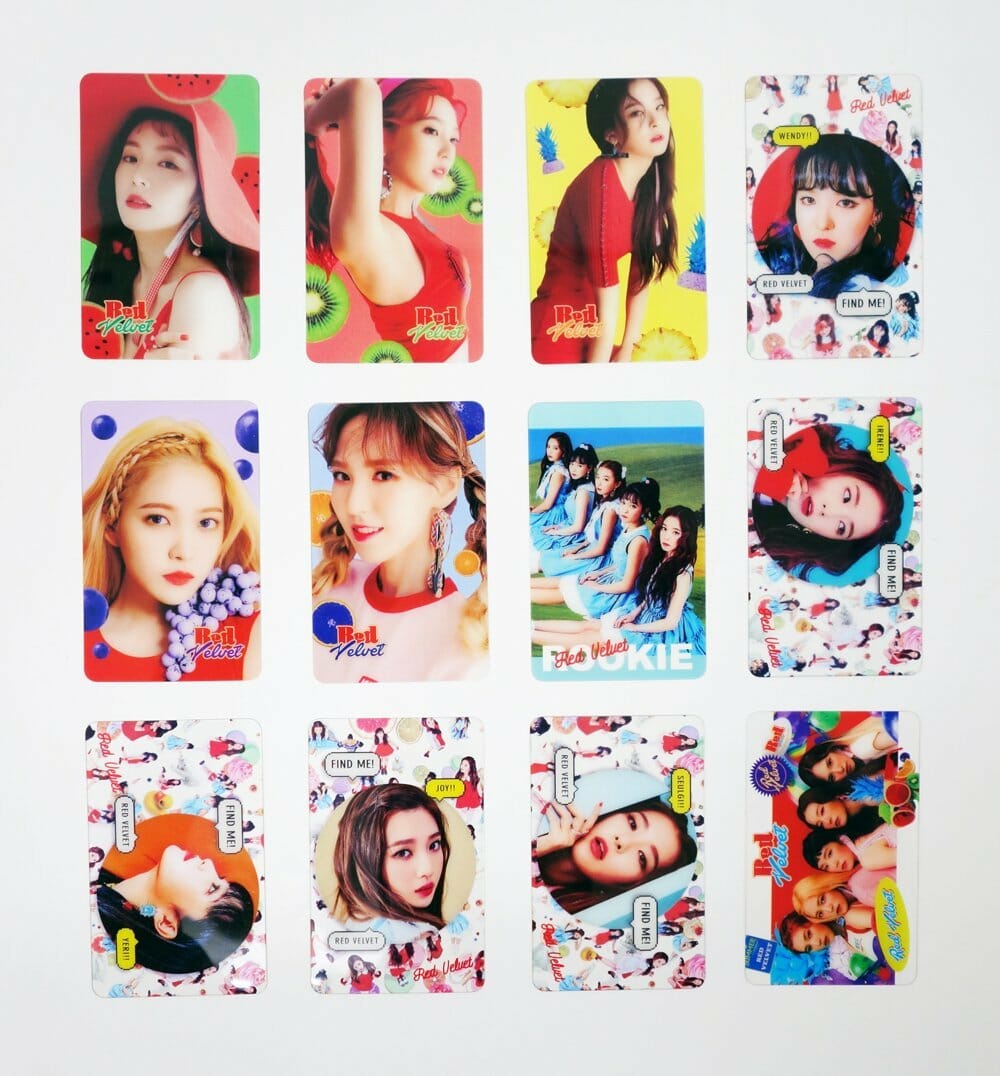 Red Velvet has continually put out solid albums since their 2013 debut, and their latest, Perfect Velvet, is sharper than ever. If the fan you're buying a gift for already has it (and that's likely, since we love supporting our groups on launch day), the official photocard set is a great gift for a fan of the lovely ladies.
Price on Amazon: $12.75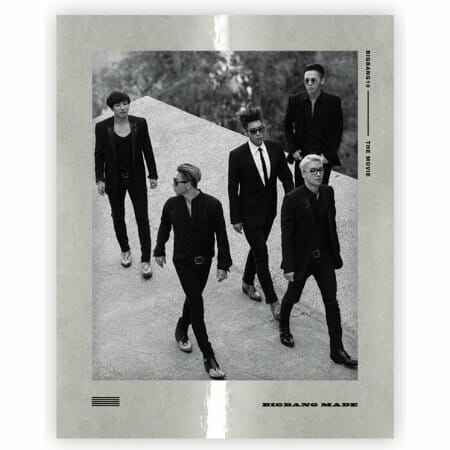 Legendary boy band BigBang celebrated their 10th anniversary this year, proving that they have a lasting power that most bands lack. To commemorate the event, the band created a film called Made which was shown during their world tour of the same name. This collectors box is packed with goodies, including Blu-rays of the film, photocards, a poster, photocards and a flipbook. A must have for any BigBang collector's shelf.
Price on Amazon: $68.18
MORE BAZAAR DEALS:
The Daily Dot may receive a payment in connection with purchases of products or services featured in this article. Click here to learn more.