This year, International Women's Day arrives during a moment unlike most others for women in history. 2018 marks a record number of women running for political office in the United States. This is a reaction and in opposition to President Donald Trump, the GOP's agenda, and the very notion that, for centuries, the country's supposedly representative democracy has been overwhelmingly made up of men. At the same time, women are fighting to sustain the Me Too movement, a national and global reckoning with sexual abuse and the culture that has allowed such power dynamics to thrive.
Governments, businesses and educational institutions need to work together to increase the number of women in STEM programs. How will you #PressForProgress? https://t.co/E1wq6UaYJD #WomenFastForward #IWD2018 pic.twitter.com/0dVAg83wj9

— Women. Fast forward (@EY_WFF) March 5, 2018
Women's voices may be louder than ever before, but International Women's Day, on March 8, acknowledges the long path ahead for gender equality. This year's theme, according to the day's official webpage, is #PressforProgress, and it asks participants to commit themselves to challenging "stereotypes and bias," forging "positive visibility of women," celebrating women's achievements, and more.
"The challenge we face today is to retrieve feminism as a force of social transformation for all women—starting from the liberation of working class, migrant, trans women, and women of color—and as a form of critique of social relations in their complexity, starting from capitalism and its effects on women's lives," Cinzia Arruzza, an International Women's Strike organizer, told the Daily Dot.
Here's how you can forward the cause and participate on Thursday.
International Women's Day 2018: How to get involved
The International Women's Strike March and Rally, New York City
Last year, women across the country observed International Women's Day by going on strike, walking out of work or skipping it altogether to draw attention to women's everyday contributions for what national Women's March organizers called "A Day Without a Woman."
There's no mass strike planned for this year, but, in New York, an organization called International Women's Strike NYC is planning to capture its spirit with a rally in Washington Square Park beginning at 4 p.m. Women will hear from speakers like Tana Forrester, the chair of NYC's Socialist Party, Hawa Bah and Constance Malcolm, the mothers of two young Black men who were killed by NYPD officers, and Octavia Kohner, a union worker at woman-owned sex toy emporium Babeland. They will then march to Zuccotti Park, making stops at historical sites like the Triangle Shirtwaist Factory, the Varick Street Immigration Detention Center, and Stonewall.
"On March 8th I strike because as a member of the immigrant community, I realize that every single issue internationally can be traced back to common ground," Natalie Matos, an organizer with the International Women's Strike, said last month.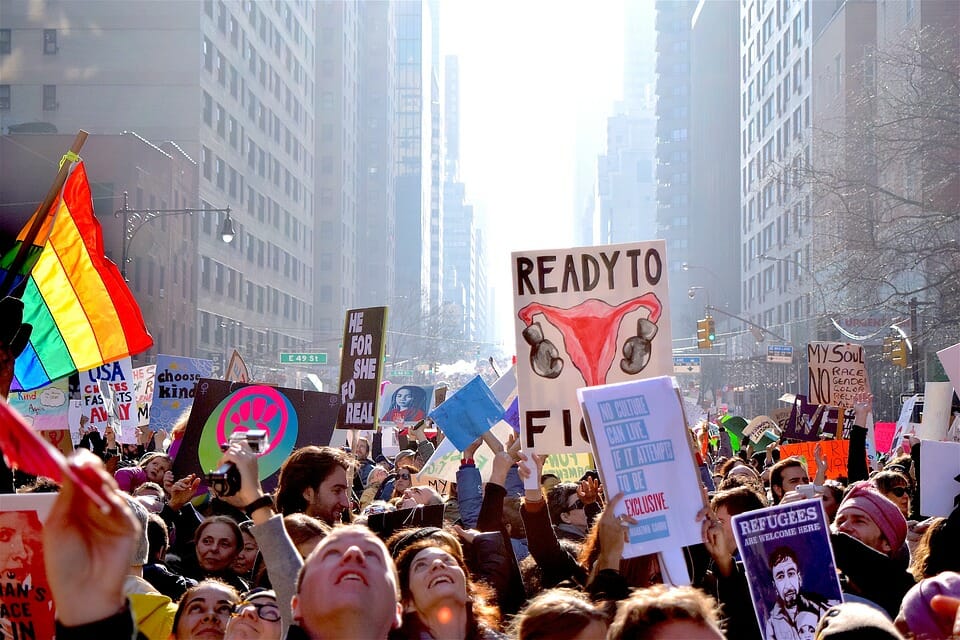 March in Washington, D.C.
Another march is shaping up in D.C., where CBS DC says a march will "likely occur along Pennsylvania Avenue from Freedom Plaza to the White House" on Thursday. It's possible that International Women's Day demonstrators will be met by counter-protesters in front of the Capitol, because, apparently, women can't have even one nice thing.
A few weeks later, on March 24, D.C. residents can continue the mission of equality and safety for all by attending March For Our Lives, coordinated by Parkland, Florida, shooting survivors to protest gun violence. Women's March organizers, who held its inaugural 2017 march in D.C., will also be focusing its attention on gun violence this month and has announced a national school walkout the week before, on March 14.
READ MORE:
International Women's Day panel, Boston
Kathrine Switzer, the first woman to officially run the Boston Marathon, will host a panel in downtown Boston this International Women's Day, featuring four other women, including Ayanna Pressley, the first woman of color to hold a seat on the Boston City Council, and Zahra Arabzada, who, like Switzer, broke barriers in the running world, becoming the first hijabi runner to be featured on the cover of a U.S. fitness magazine. The 20-year-old Muslim woman also founded "The Hijabi Runner" blog, where she writes about her experiences running in hijab.
Switzer, who herself was just 20 when she ran the Boston Marathon in 1967, has written about having to train with the men's cross-country team at Syracuse University, and recalls her male coach telling her the 26-mile marathon was too rigorous for a "fragile woman." On race day, the Boston Marathon's director even chased her down and ripped off her bib.
Switzer remembers thinking that the moment had the potential to "change women's sports and change the world." As the founder of 261 Fearless Inc., a women's running nonprofit, Switzer continues to race toward that goal on International Women's Day and every day.
Wear red
Like last year, Women's March organizers are asking people to show solidarity on International Women's Day by wearing red. To help spread the word, post a photo of you in your red ensemble on social media with the hashtag #WomenPowerToThePolls.
"Power to the Polls" is the theme of the Women's March organizers' 2018 national initiative "to target swing states to register new voters, engage impacted communities, harness our collective energy to empower grassroots leader to advocate for policies, and elect leaders that reflect the values we marched for on January 21, 2017," according to its site. On Thursday, or any other day, text P2P to RTVOTE (788-683) to show your commitment to voting.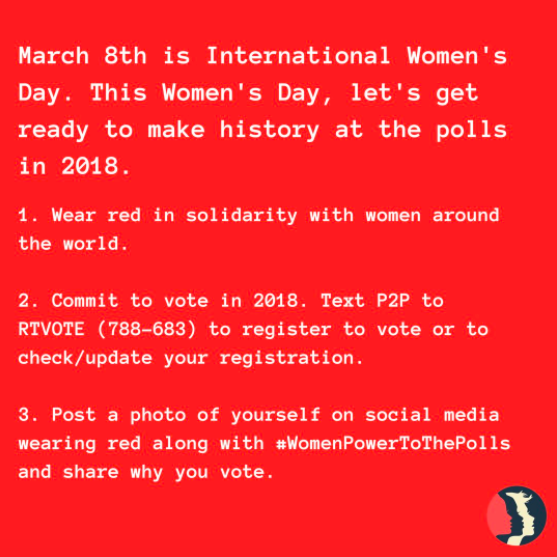 Patronize women-owned businesses
As part of last year's "A Day Without A Woman," Women's March organizers encouraged women to abstain from shopping altogether, to protest the way capitalism promotes systemic race, gender, and class inequalities. If you had to spend money, organizers suggested prioritizing women-owned businesses. It's not the official recommendation of the Women's March for International Women's Day, but it's one way to use your economic power to work toward gender equity.
Donate to organizations dedicated to women's rights
In the immediate aftermath of President Donald Trump's elections, Planned Parenthood and the American Civil Liberties Union received a flood of donations. But more than a year into Trump's presidency, these groups could still use your help.
If you can't make it out to a march or event on International Women's Day, donate what you can to organizations like Black Women's Blueprint, a group dedicated to ending sexual violence for Black women and girls; the National Women's Law Center, whose lawyers are partnering with Time's Up to provide free legal defense for victims of sexual abuse; organizations fighting for women's reproductive rights—NARAL Pro-Choice America, Reproductive Health Access Project, and the National Organization for Women—or groups supporting women running for office, like EMILY's List and Running Start.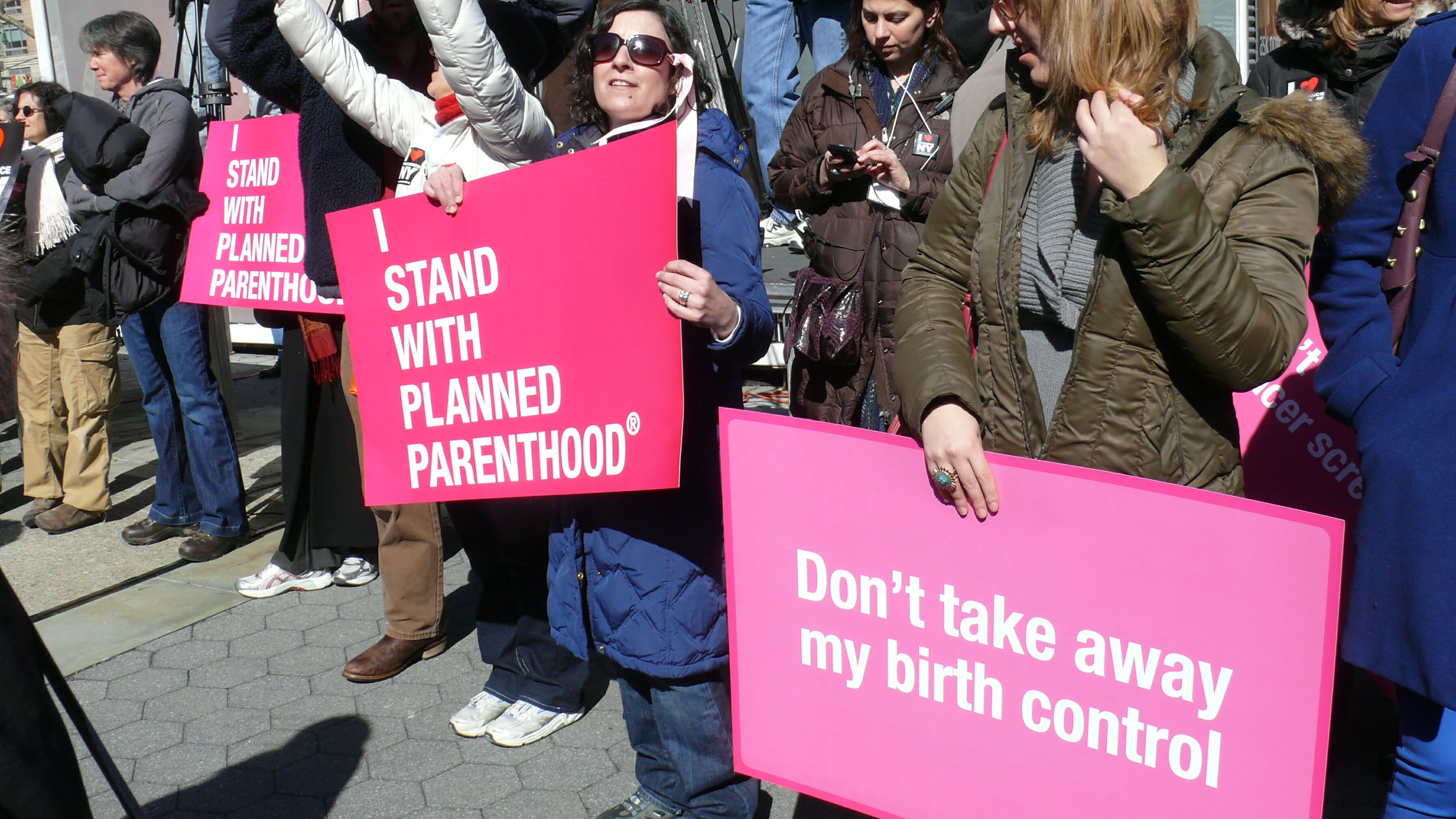 Read these feminist books
Sometimes pressing for progress requires arming yourself with some feminist theory. Need to get back to the basics? Check out Angela Davis' Women, Race, and Class, Audre Lorde's Sister Outsider, or bell hooks' Feminism Is for Everybody, seminal feminist texts that will continue to be relevant, even in the fourth, fifth, or sixth waves of feminism. Want to refresh yourself on the true definition of intersectionality? Read Mapping the Margins: Intersectionality, Identity Politics, and Violence Against Women of Color by Kimberle Crenshaw, the creator of the term.
Finally, for more contemporary reads on the fight for gender equality, there's Men Explain Things to Me, which includes Rebecca Solnit's foundational essay on mansplaining; The Argonauts, Maggie Nelson's memoir that interweaves gender theory with the true story of her pregnancy and her partner's gender transition; and Bad Feminist, Roxane Gay's ruminations on what it means to be a feminist, a survivor of sexual violence, and a consumer of contemporary culture.