The life cycle of dating apps like Tinder is fairly predictable—once you delete one, you download another, convinced that it might be the next best thing to get you out of any kind of dating funk. While a fantastic date isn't a guarantee, deleting and redownloading the apps definitely is.
Whether you've found true love IRL, you're still not sure how to start a conversation on Tinder, or you're just fed up with the online dating scene, there comes a time to erase yourself from the face of Tinder, never to be right-swiped again. Unfortunately, even if you're totally ready to delete the app forever, your profile and data will still remain active if you simply delete the app from your smartphone. Here's how to delete your Tinder account for good in just a few simple steps.
How to delete Tinder
1) Go to your settings
If you're looking to delete your presence from the app altogether, you'll need to start with settings. From the app's home screen (where you should see a profile for a potential match) tap the profile icon in the top left-hand corner. From this page, select Settings.
READ MORE:
2) Scroll down to find the option to delete your account
If you scroll all the way to the bottom of the settings page, you'll see an option to Logout or to Delete your account altogether. Logging out does not mean your profile disappears from Tinder. Tap Delete Account. This action should take you to a Deactivate screen that will ask you whether you want to pause or delete your account.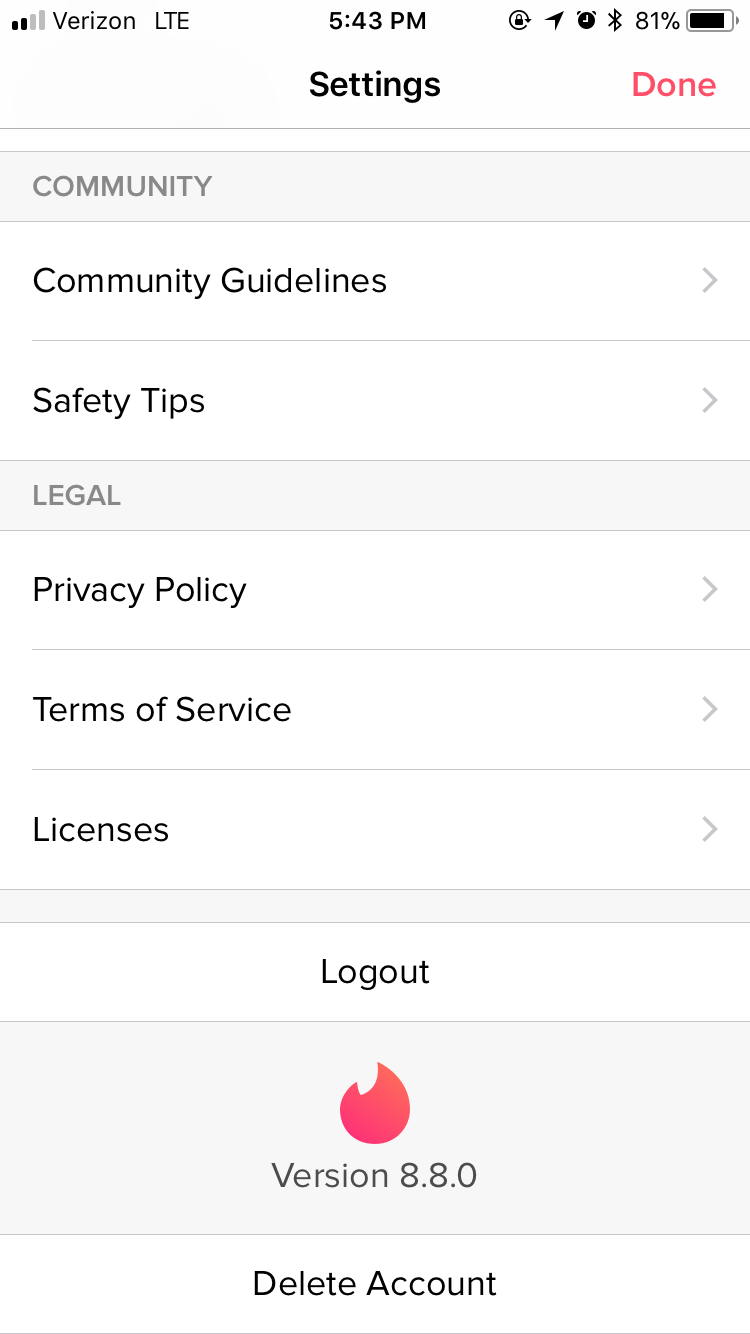 3) Choose whether you want to Pause or Delete your account
If you select Pause My Account, this disables the Discovery function, meaning that your profile card is no longer visible to anyone swiping through Tinder. Pausing your account does, however, allow you to continue speaking to your existing matches.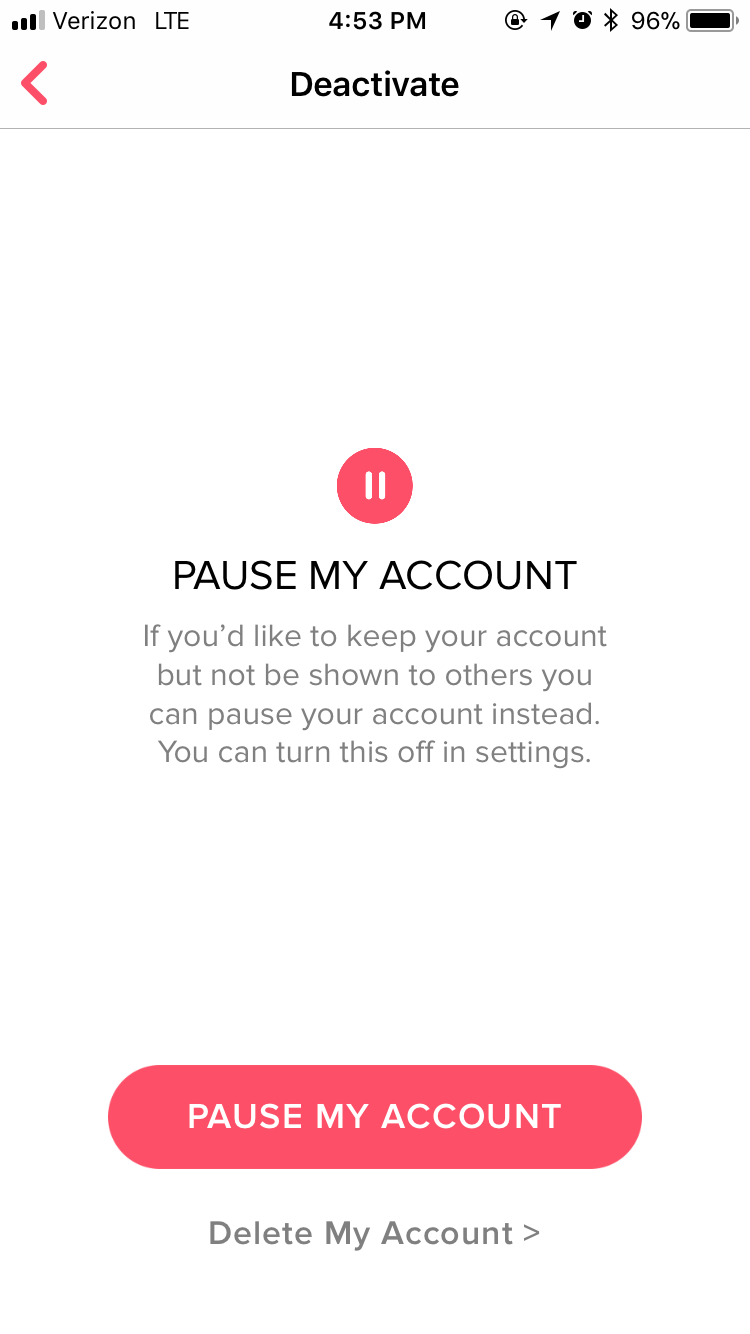 4) Delete your Tinder account
You've made your mind up, and it's time to hit delete. The app will ask if you're sure you want to delete your account, then ask you to provide a reason why you're leaving, like "I met someone" or " I don't like Tinder." Whatever your answer may be, you'll also be asked to provide appropriate feedback before you can tap Submit & Delete Account.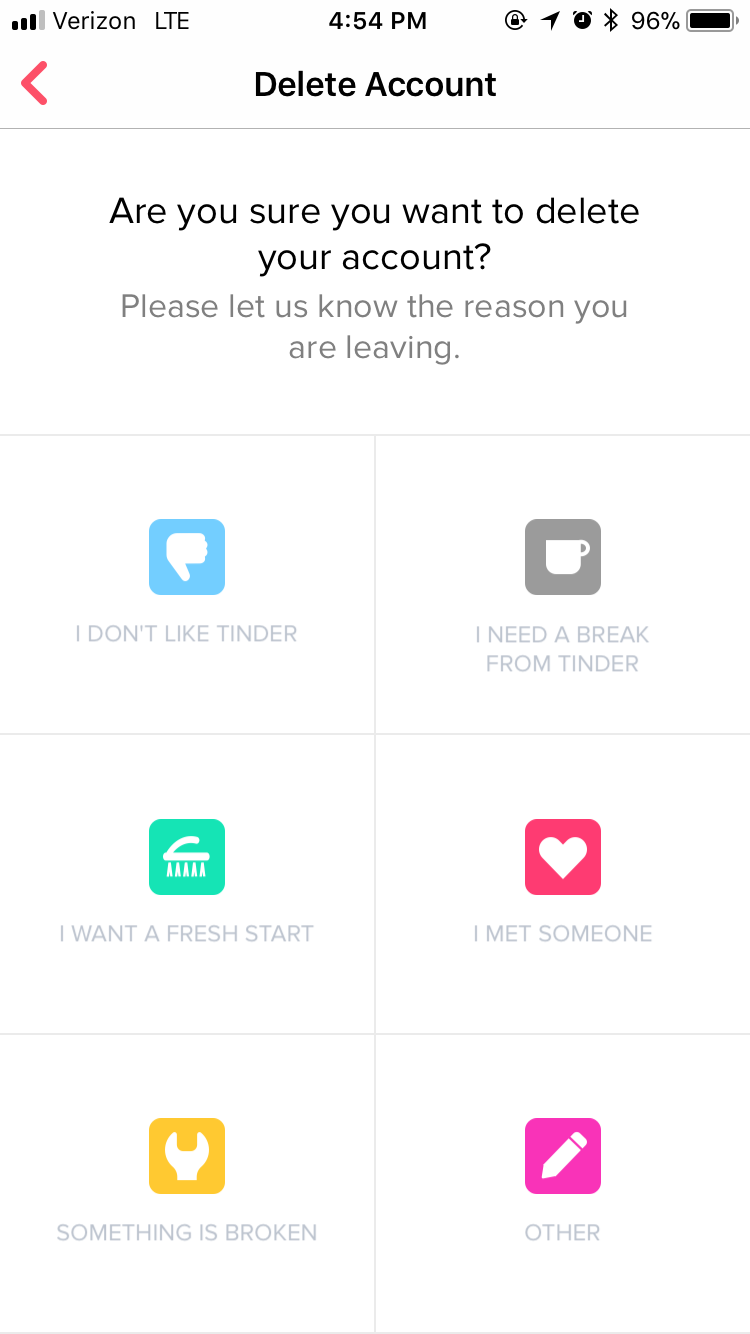 READ MORE:
5) Submit your feedback
Congratulations, you have officially rid yourself, your smartphone, and your life of your Tinder presence. Until eternity or the next download!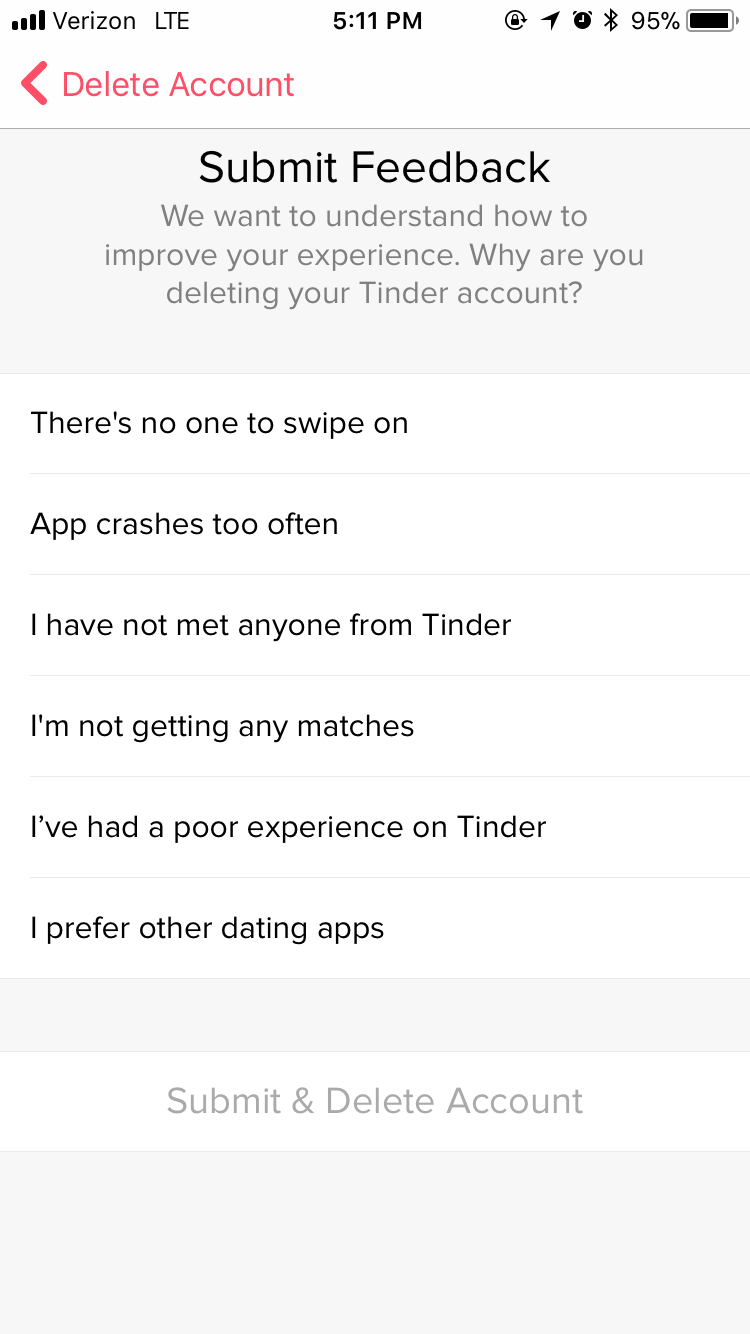 How to cancel Tinder Plus or Tinder Gold
Did you subscribe to Tinder Plus or Tinder Gold? Here's how to easily unsubscribe from either service through your smartphone's general settings menu.
For iPhone:
Open Settings and select [your name] at the very top of the settings page. From here, Tap iTunes & App Store.
Select Apple ID: [your email] at the top of the page, and then tap View Apple ID. You may need to authenticate your ID here, either with Touch ID or using your Apple login.
 Tap Subscriptions. From here, you'll be able to see every app through which you pay for a subscription. Tap Tinder, and use the following options to manage your subscription.
For Android:
Open the Google Play Store app.
Tap Menu, then select My Apps. You'll see an option to tap Subscriptions. Tap on the app of the subscription you'd like to manage or cancel.
Alternatively, you can tap Menu, go to My Apps, and then tap the app of the subscription you'd like to cancel. This will take you to the app's details page, where you can cancel your subscription. 
Editor's note: This article is regularly updated for relevance.