The LGBTQ+ community, especially gay men, absolutely rekted white supremacists on Twitter when they took over the #ProudBoys hashtag.
Look up #ProudBoys on Twitter, and you'll see a flurry of gay men celebrating love and community. The Being LGBTQ Podcast also posted an iconic group catwalk video with the caption, "#ProudBoys on route." The viral strut video got nearly half a million views within 5 hours.
"Gay twitter has claimed the #ProudBoys hashtag from alt-righ white supremacists and filled it with images of love, positivity, and true PRIDE," wrote user @jcrdandaly.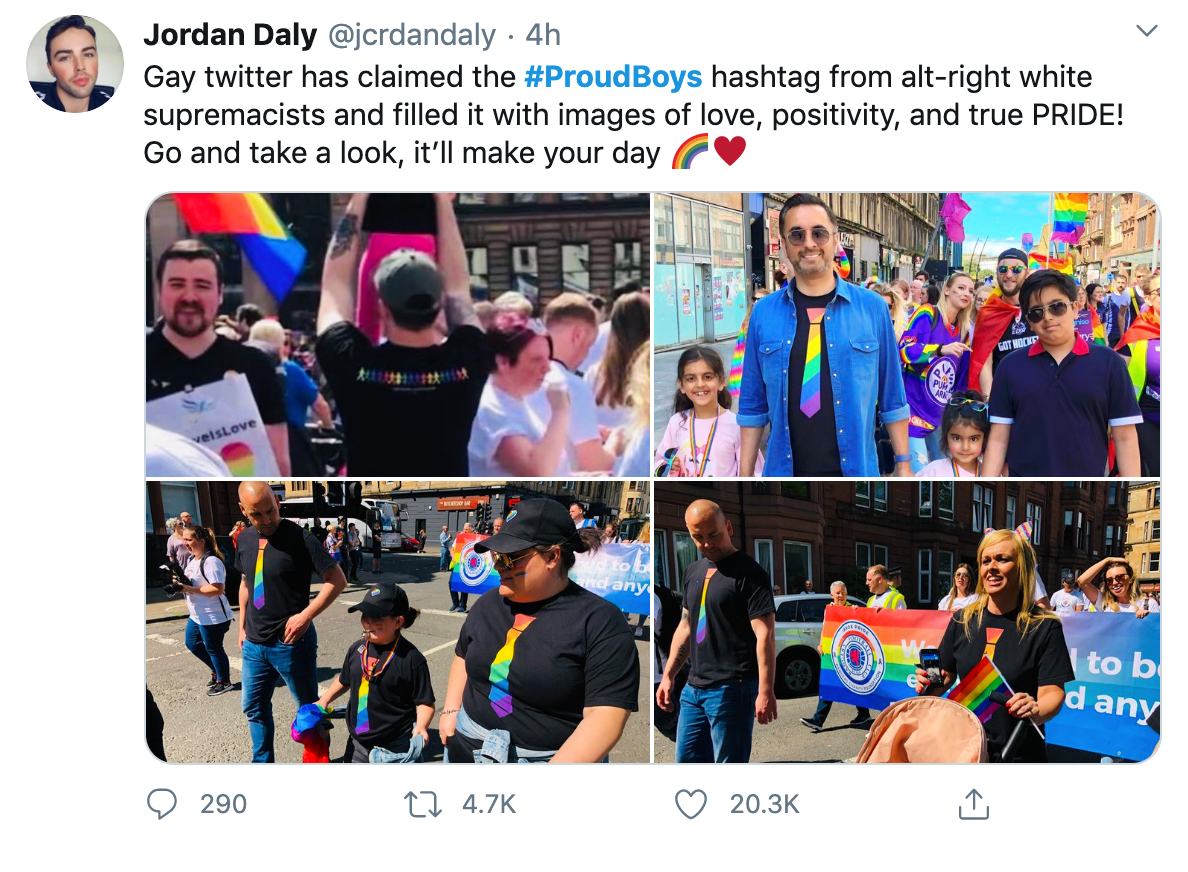 The hashtag is the namesake of the Proud Boys, a racist hate group that recently got a shout out from President Donald Trump during the first presidential debate.
The New York Times described the organization as a "far-right group of brawlers where punches are part of membership initiation. Its participants have espoused misogynistic, Islamophobic, anti-Semitic, and anti-immigrant views while making allies with white supremacists whom group leaders claim to disavow."
Suffice to say, the Proud Boys are probably not too happy with this takeover. The reclaimed hashtag is now filled with men kissing, people reminiscing about pride celebrations, and lots of love and affection.
Even Democratic Rep. Carlos Smith, Florida's first LGBTQ Latinx legislator, got in on the trend.
Here are some badass and endearing highlights for your viewing pleasure: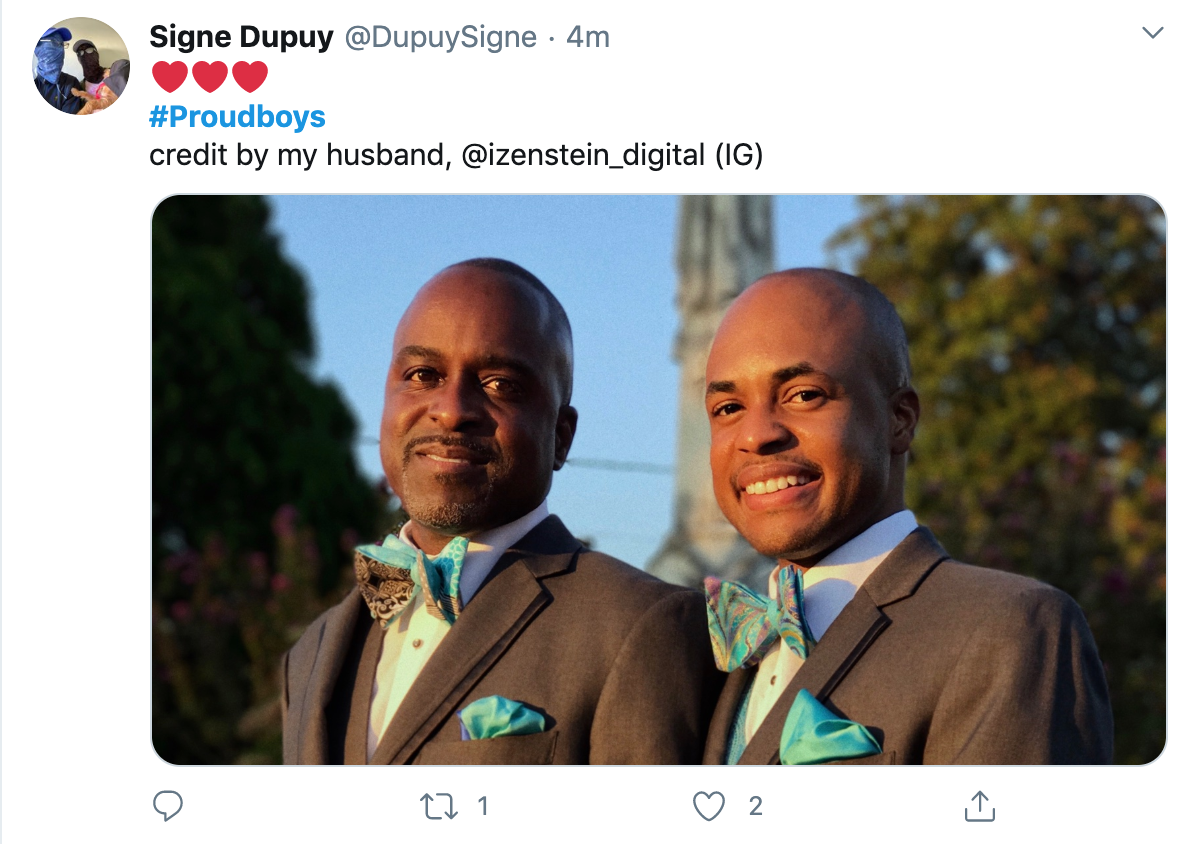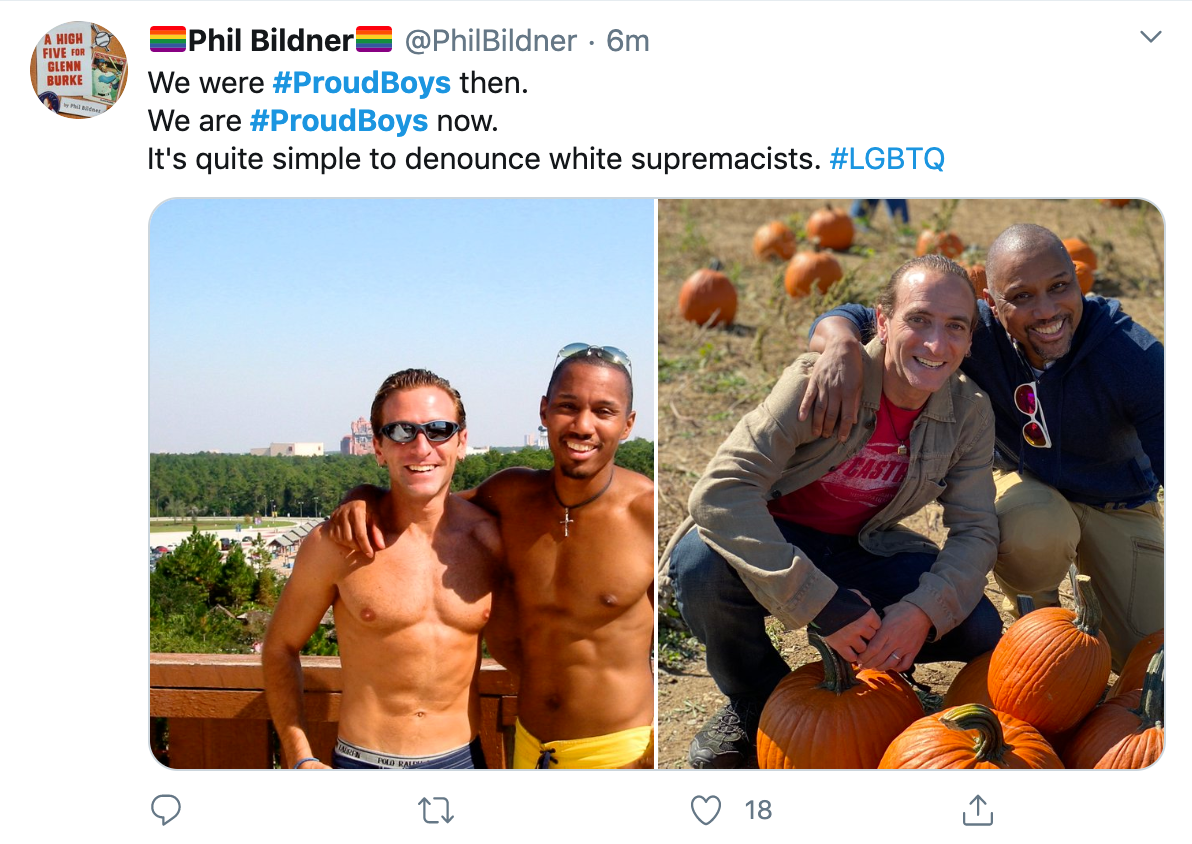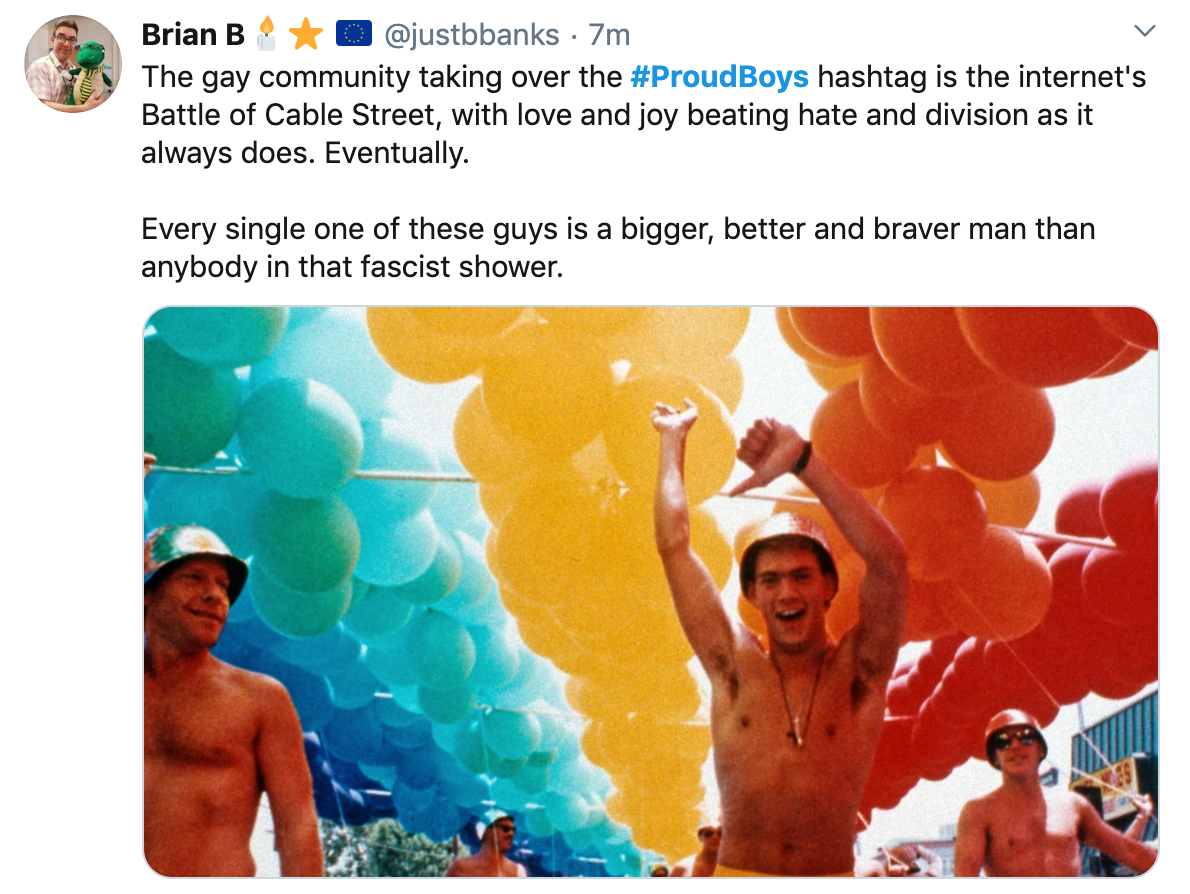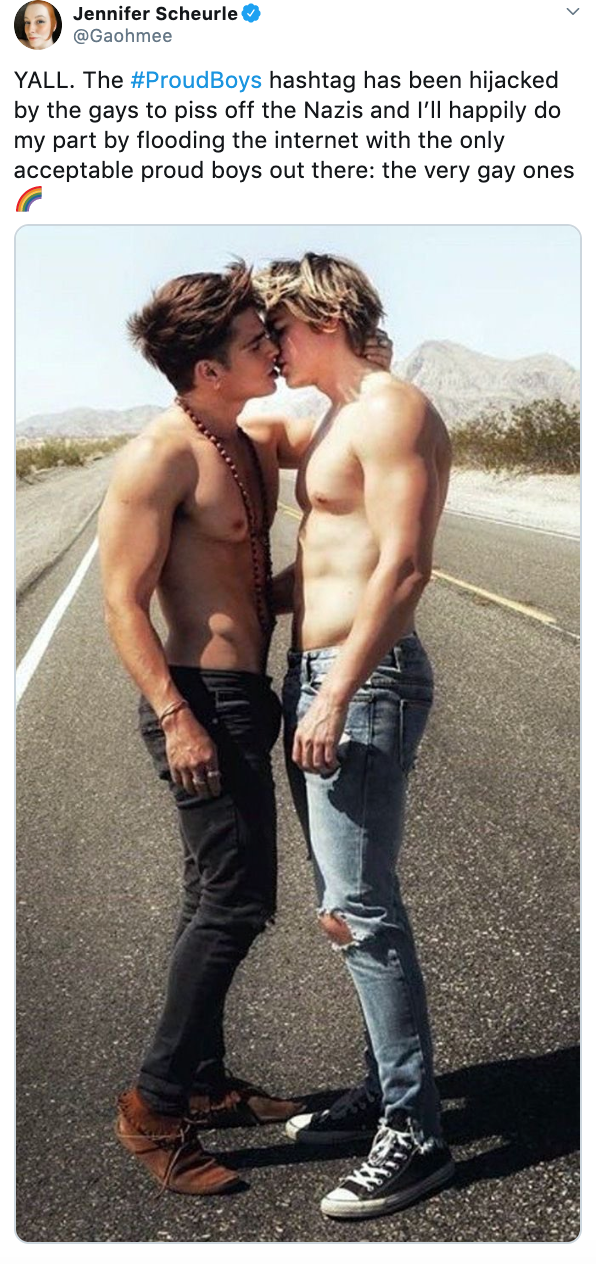 ---
Today's top stories