Facebook released its annual year-in-review over the weekend, looking at the trends that shaped the globe-spanning social network and its nearly 2 billion active users over the past year.
The report looked at the places where the most people checked in, the most common life events and the conversation topics that dominated the world's news feeds.
Top Check-Ins Around The World
In every country where there is a Disney theme park, that park was the single location with the most social checkins. More people checked in at Disneyland Paris than at the Eiffel Tower than or the Louvre. Sorry, France.
Other major check-in spots included sports arenas like the Melbourne Cricket Ground or Vancouver's Rogers Arena, event spaces/concert halls like Mexico City's Auditorio Nacional or London's O2 Arena, and the geographic focal points for major protest movements, such as Taksim Square in Istanbul.
Most Talked-About Topics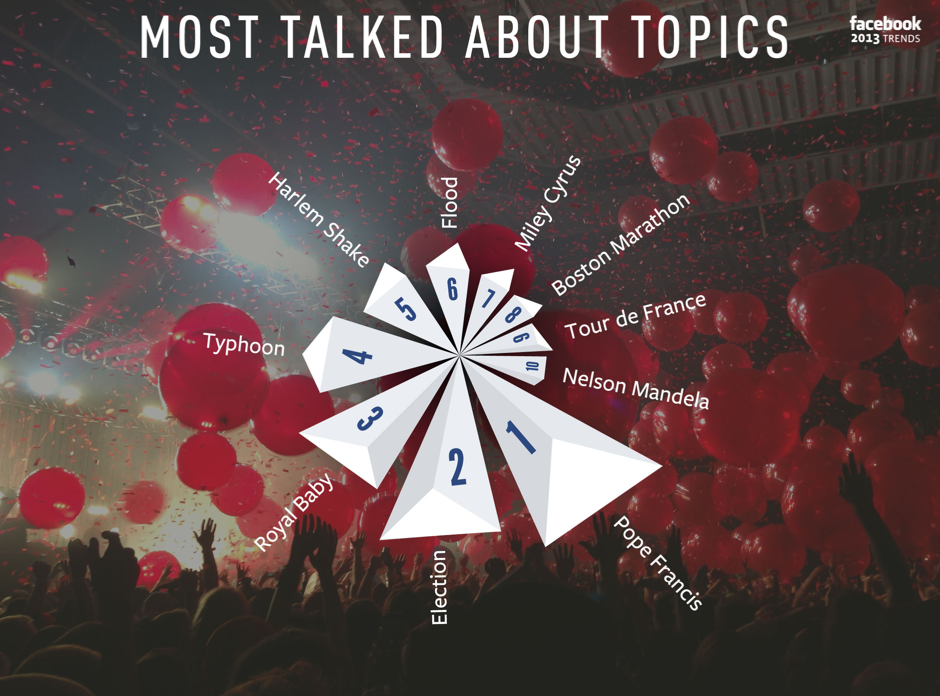 Pope Francis, with his attention-grabbing populism and unique backstory, was the single biggest topic of conversation around the world. The number two term was "election," which likely indicates a global conversation about democracy rather than chatter about a single, specific election. Other major topics included the English royal baby, Prince George, born earlier this year, and Typhoon Haiyan, which devastated the Philippines in November.
Both pop star Miley Cyrus and viral dance fad the Harlem Shake rated higher on the list then did the passing of former South African president and revered civil rights leader Nelson Mandela. We'll just let that one sink in for a second.
Check out these breakdowns of the hottest topics by country: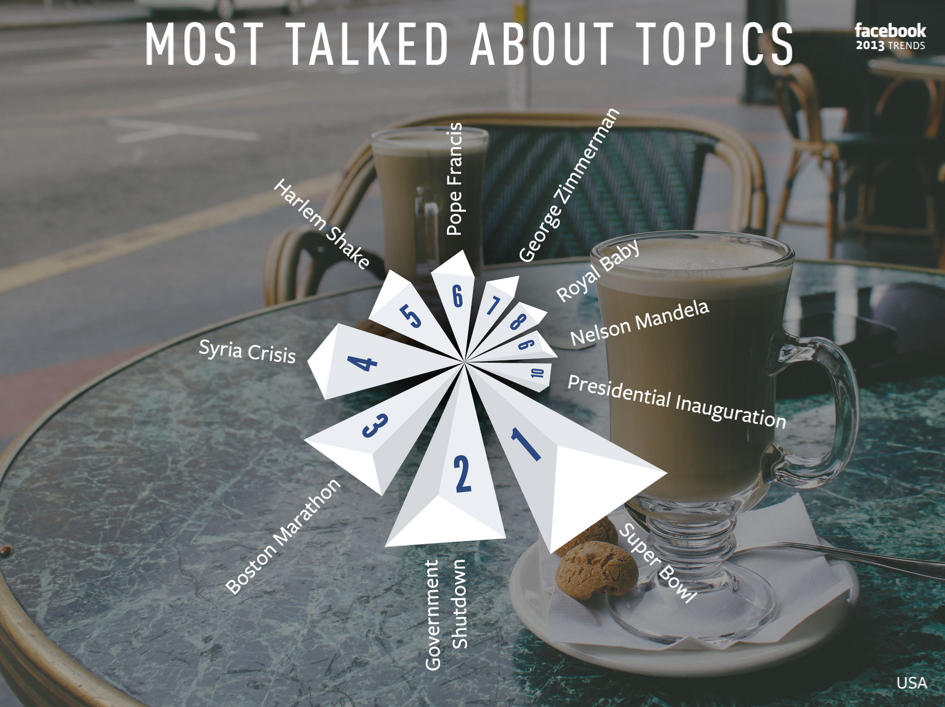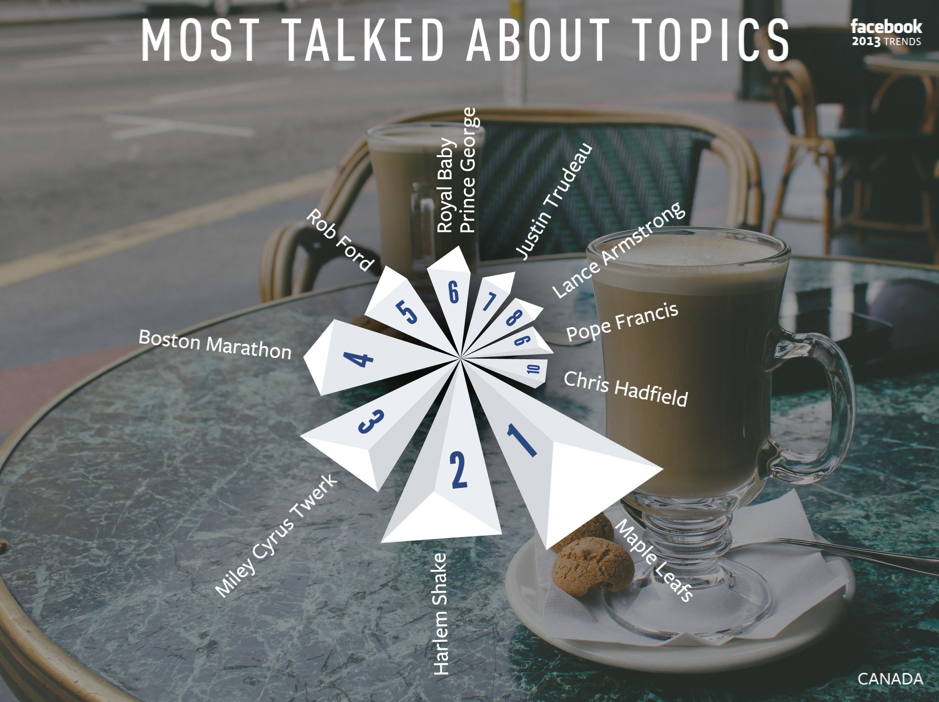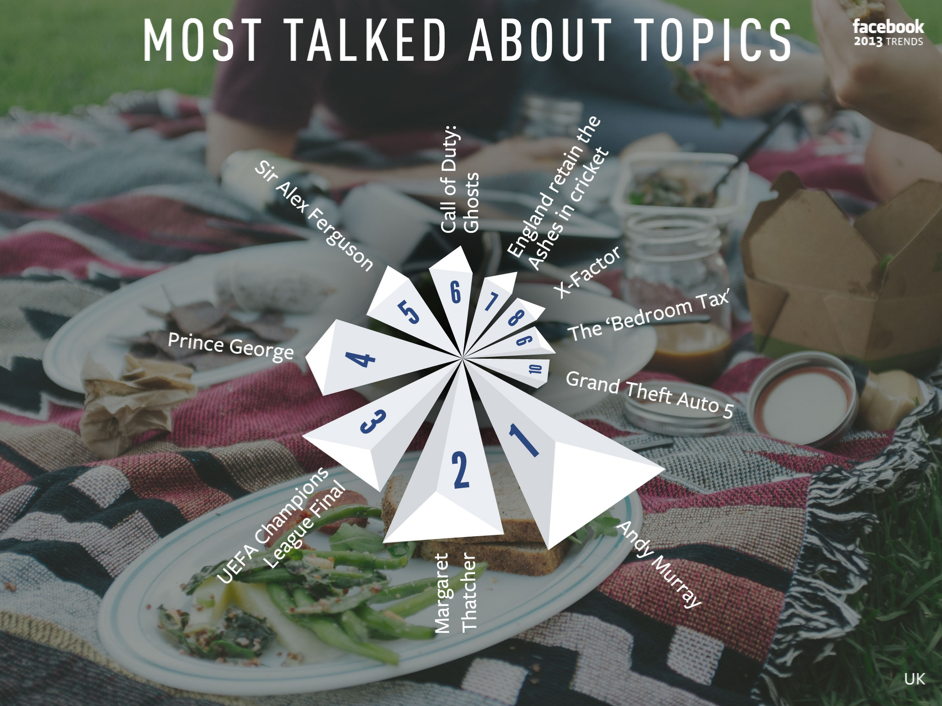 Most Celebrated Life Events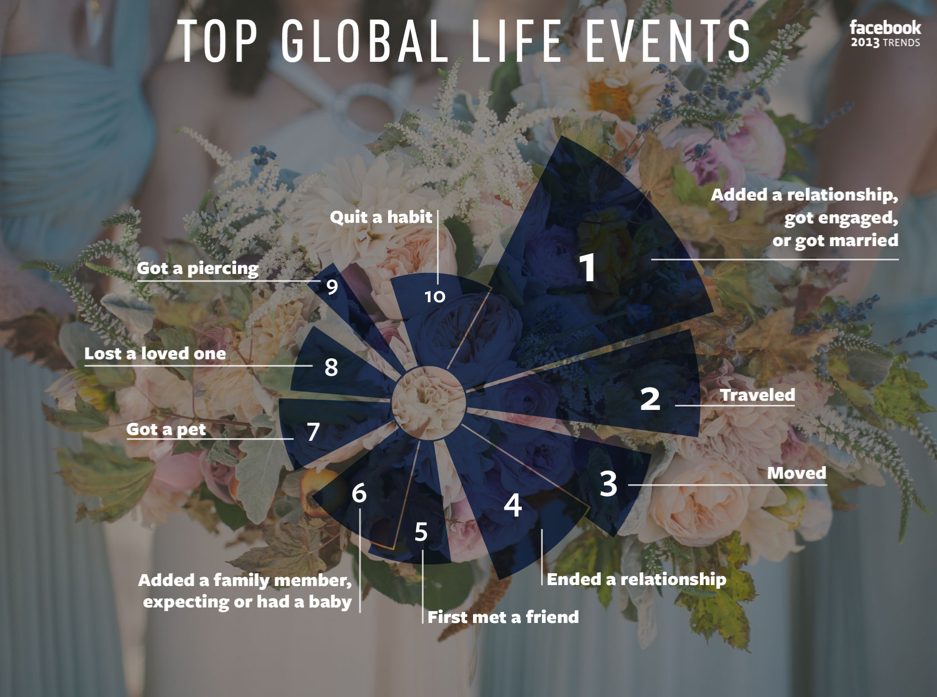 These are perhaps the most surprising lists, but Facebook's entire year-end roundup is worth a look.
Photo by Duncan Hull/Flickr