In August 2012, Michigan native Brian Flemming was 625lbs., depressed, and hooked on booze. He was 30 years old, facing diabetes, and ridden with a recurring cellulitis infection. 
To combat the troubles, or rather hid ether under the rug, Flemming played Draw Something, the mobile app that rose to uncanny popularity in the spring and summer of 2012. 
It's there he met the woman who changed his life. 
Jackie Eastham lives in London and suffers from myotonic muscular dystrophy, a debilitating condition that causes muscle weakness and requires that she lives a remarkably healthy life. 
The two began chatting through the app, swapping photos and stories about themselves. Flemming, who'd been exceptionally private about his troubles, began opening up to Eastham, telling her about his alcoholism and obesity. Eastham, who knew firsthand how important healthy living could be, reprimanded him. "She told me that I was wasting my life and that I should be ashamed that I was throwing it away when there are so many people out there who are fighting to stay alive," he wrote in a blog post on My Fitness Pal. That day, October, 13, 2012, he quit drinking cold turkey.
Flemming lost more than 100 pounds in his first month sober. He liked it, began exercising, and eating better. He swapped fast food for no-sodium turkey breasts, ate cereal in the morning, and swore off sugars and red meat.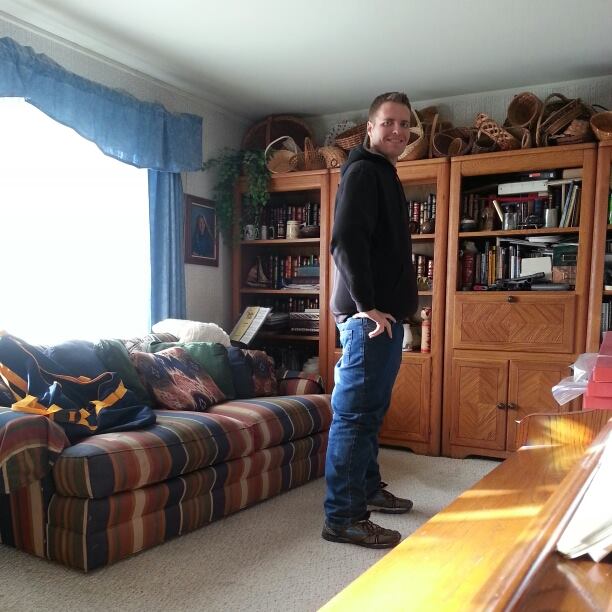 Two years later, Flemming's managed to shed 380 pounds to slip down to 234. His pants, once a size 60 waist, are now at a solid 38. He walked a half-marathon last July, and has completed three 5Ks. He still has 30 pounds of excess skin on his body, and is currently saving up money to pay for surgery.
Last December, Flemming boarded a plane and traveled to Europe to meet Eastham, who he now says is "the best thing that's ever happened to me."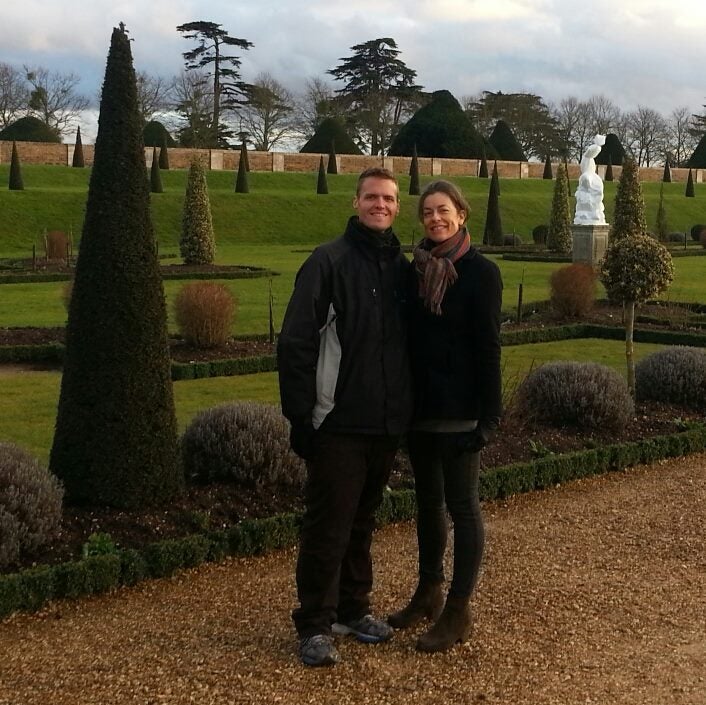 "I feel like she saved my life, even though she would never take credit," he said. They toured England together and tripped to Paris to visit the Eiffel Tower. 
CNN reports that they still play Draw Something now that he's back home. 
Photos via My Fitness Pal