Cole Sprouse on Sunday denied allegations of sexual assault made against him and other Riverdale stars in a series of viral tweets.
In the thread, the accuser said that Sprouse raped her at a party in 2013, when he was attending New York University.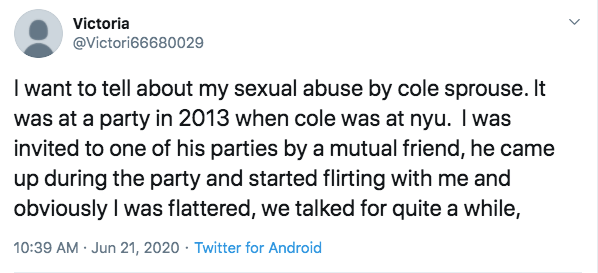 "Earlier today myself and three other cast mates were falsely accused of sexual offense by anonymous accounts on twitter," Sprouse tweeted. "I take these accusations very seriously, and will be working with the right teams to get to the root of it."
He continued, "I encourage that people look into the accusations themselves, as the events detailed were factually untrue. This seems to be the latest claim in a series of incidents seeking to baselessly cancel my cast mates and me.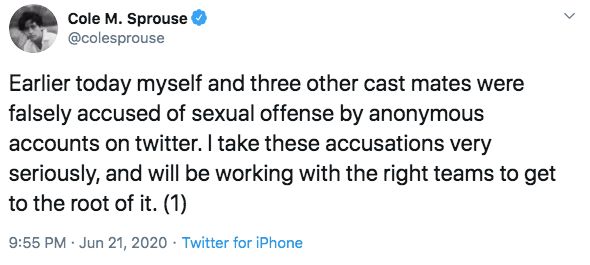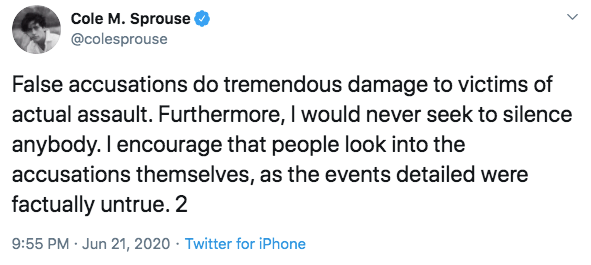 The Twitter account that posted the accusations against Sprouse, @Victori66680029, was created this month and as of Monday had 129 followers. In a tweet that has over 12,000 likes, the accuser wrote that Sprouse touched her breasts and undid her pants without consent.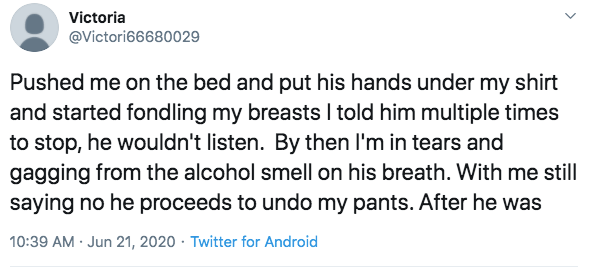 Riverdale fans found other Twitter accounts, all with similar usernames that included a woman's name and a string of numbers, also made accusations of sexual abuse against Lili Reinhart, Vanessa Morgan, and KJ Apa. The account that accused Reinhart of abuse, @Tasha93948576, later admitted to making up claims.
"Do you see how easy it is to lie and you guys will believe it?" the user wrote. "Vanessa Morgan and Kj Apa didn't do jack shit. You will believe anything."
Reinhart and Madelaine Petsch also denied the validity of the allegations.
Reinhart, who plays Betty Cooper on Riverdale and is Sprouse's ex, said the Twitter account "was created specifically to create false stories about me and my cast."
"I can't think of something more twisted than lying about sexual assault," Reinhart wrote.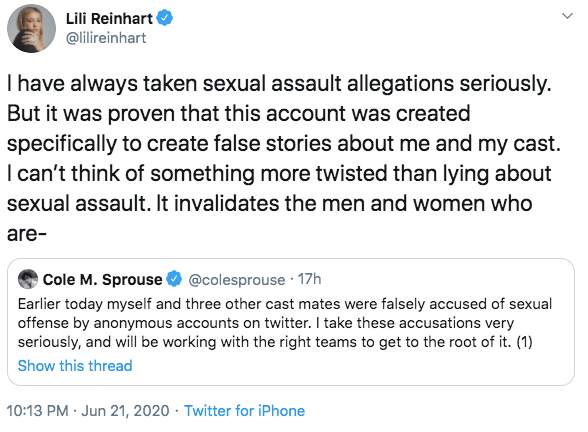 Reinhart said the accusation "invalidates the men and women who are … brave enough to come forward with the truth."
She added that she and others are "looking into taking legal action" against the accuser.
She ended her thread by saying, "I hope and pray that this does not discourage real survivors from speaking out about their experiences."
In an Instagram video, Petsch expressed her disappointment in anyone making false claims. "I'm really unsure as to why anyone would ever think that that's an OK thing to do," she said. "It's so fucking … hard to go through and, as someone who's been sexually assaulted, I have no words."
READ MORE: