A season 1 episode of Workaholics that features Chris D'Elia playing a child molester has been removed from Hulu, Amazon Prime, and Comedy Central's website after D'Elia was accused of sexually harassing several women when they were underage.
The episode, which first aired on May 25, 2011 and is titled "To Friend a Predator," D'Elia plays Topher, a child molester that the main characters of Workaholics initially try to bust. But instead, they end up becoming friends with him instead.
"When the guys try 'To Catch a Predator,' a local child molester, he turns out to be the coolest guy they ever met," the episode description from Amazon Prime reads.
However, if you try to find the episode on a streaming site, you're currently out of luck. On Hulu, the episode has disappeared entirely on Workaholics' landing page without an explanation. But on Amazon Prime's listing for Workaholics season 1, subscribers get a message that reads "This video is currently unavailable."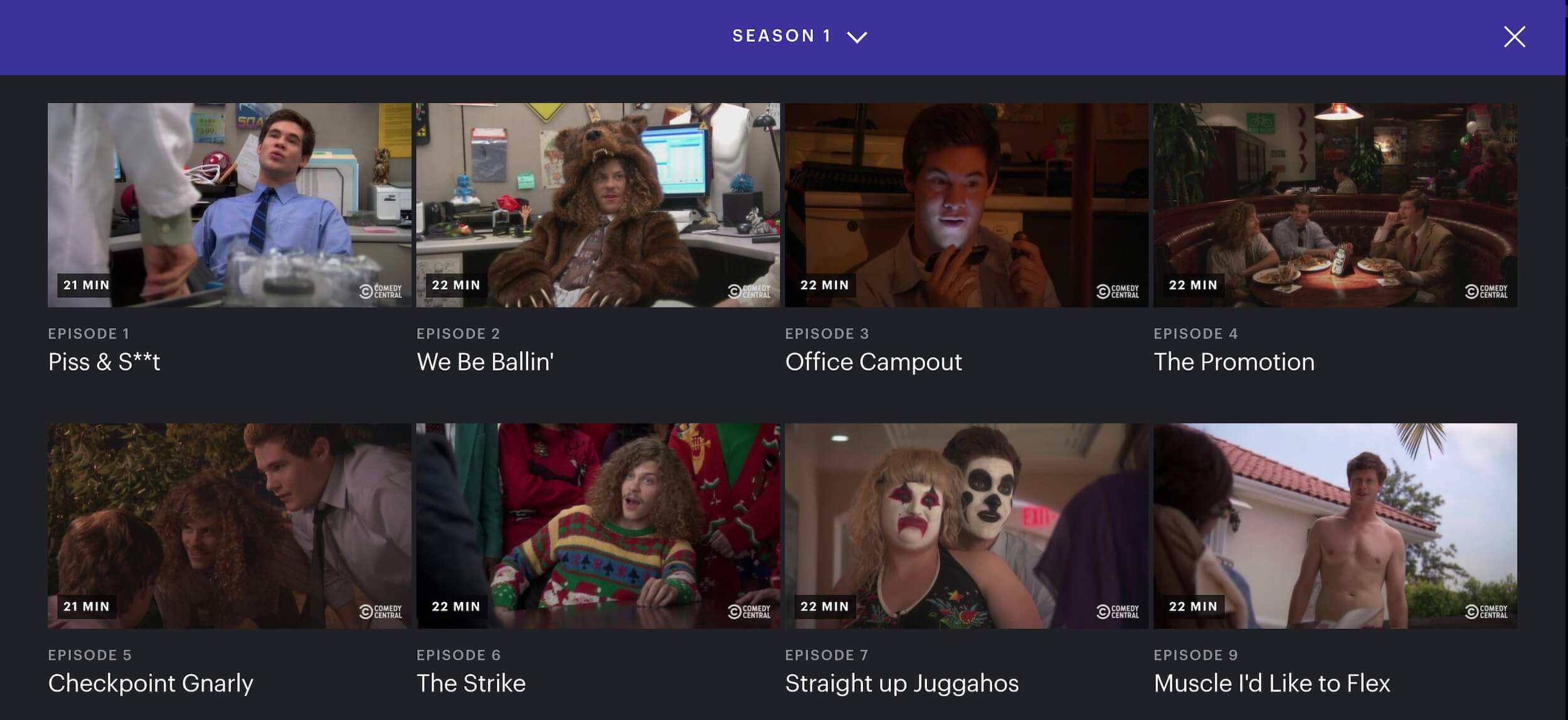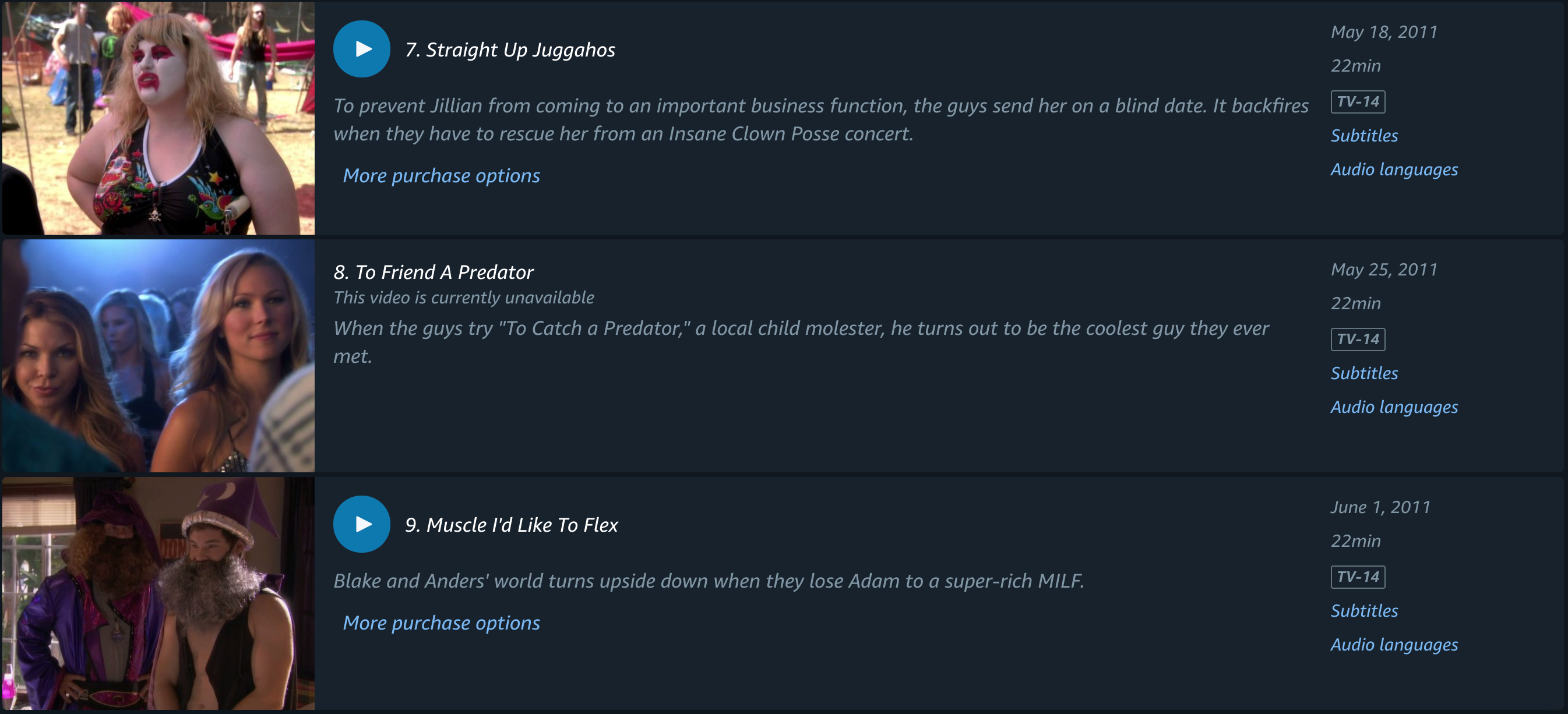 Comedy Central confirmed to Variety that the episode has been removed from its website, along with D'Elia's 2013 Comedy Central stand-up special, White Male Black Comic.
The accusations against D'Elia started appearing online last week, many of which were amplified by the @SheRatesDogs Twitter account. In many of those posts and threads, women said that D'Elia sexually harassed them and solicited nude photos; some of them were underage when the alleged harassment took place. Some pointed out that D'Elia has even played pedophiles on TV before; apart from his guest spot on Workaholics, he also played a comedian who preyed on underage girls in the second season of You.
D'Elia has denied the accusations.
"I know I have said and done things that might have offended people during my career, but I have never knowingly pursued any underage women at any point," D'Elia said in a statement released to TMZ. "All of my relationships have been both legal and consensual and I have never met or exchanged any inappropriate photos with the people who have tweeted about me. That being said, I really am truly sorry. I was a dumb guy who ABSOLUTELY let myself get caught up in my lifestyle. That's MY fault. I own it. I've been reflecting on this for some time now and I promise I will continue to do better."
H/T Variety