A Black security guard who punched a Trump supporter allegedly in self-defense has reportedly been fired and is facing criminal charges, according to the Atlanta Black Star. People online are now raising thousands for her legal fees on GoFundMe. 
The officer is 28-year-old Ashanti Smith, who says she "honestly feared for my life" when she was surrounded by a group of Trump supporters the night before the Capitol riot on Jan. 6. 
A video posted to Twitter by user @deep_dab shows a white woman, first identified as Therese Duke by her daughter, trying to reach for Smith as Smith talks to some other protesters. In the video, Smith is surrounded by people wearing MAGA hats. 
Smith turns around and punches Duke in the face, prompting a white man to come for her. Smith is dragged away by three white men to officers. Duke sustained a bloody nose, the Atlanta Black Star reported.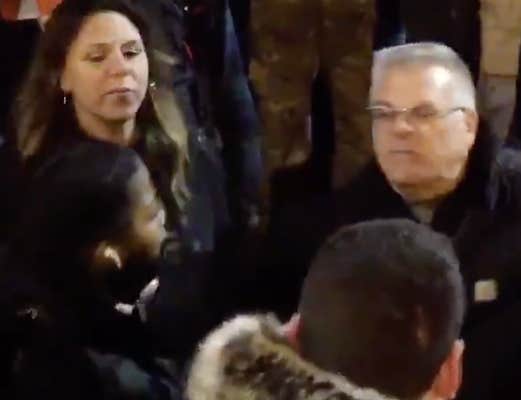 The video has been viewed more than 12 million times.  
In a GoFundMe she created for assistance with legal fees, Smith said, "The video makes me look like I am the aggressor, but it does not show what happened prior to my defending myself. People shoved me, tried to take my phone and keys, yelled racial epithets at me, and tried to remove my mask."
When she asked them to socially distance due to COVID-19 risks, they refused to comply, she said.
"I was afraid of being hurt and harmed. After being assaulted, I defended myself," she said.
The GoFundMe has since raised more than $137,000 of the intended $85,000.
Many of Smith's supporters think the incident exposes the double-standard in how Black cops are treated versus how white cops are treated when allegedly acting in "self-defense." It was announced just in December of 2020 that the officer who the FBI says fatally shot Breonna Taylor, Myles Cosgrove, was slated to be fired—about nine months after her death.
---
Today's top stories