Most people are not fans of winter. Between freezing temperatures, shoveling snow, and dark days, it doesn't have a lot to offer that's appealing–and on top of all that, it wreaks havoc on your skin.
If you know how to tweak your skincare routine to make it through the chilly months, you can still maintain that glass skin look despite the weather. One major part of that should be a daily sheet mask. While typically masks can be done once a week to help boost moisture, during winter your skin is exposed to central heating, low humidity, and harsh air conditions. Under those circumstances, the skin needs a lot more moisture than usual, which is why masks come in so handy at this time of year.
While you can't go wrong with any sheet mask, the ones on this list are my personal picks when it comes to doling out heavy-duty moisture. And since they also contain nourishing and anti-aging ingredients, your skin will look wonderful after you peel them off. Think of it as doing your face a favor.
The best winter sheet masks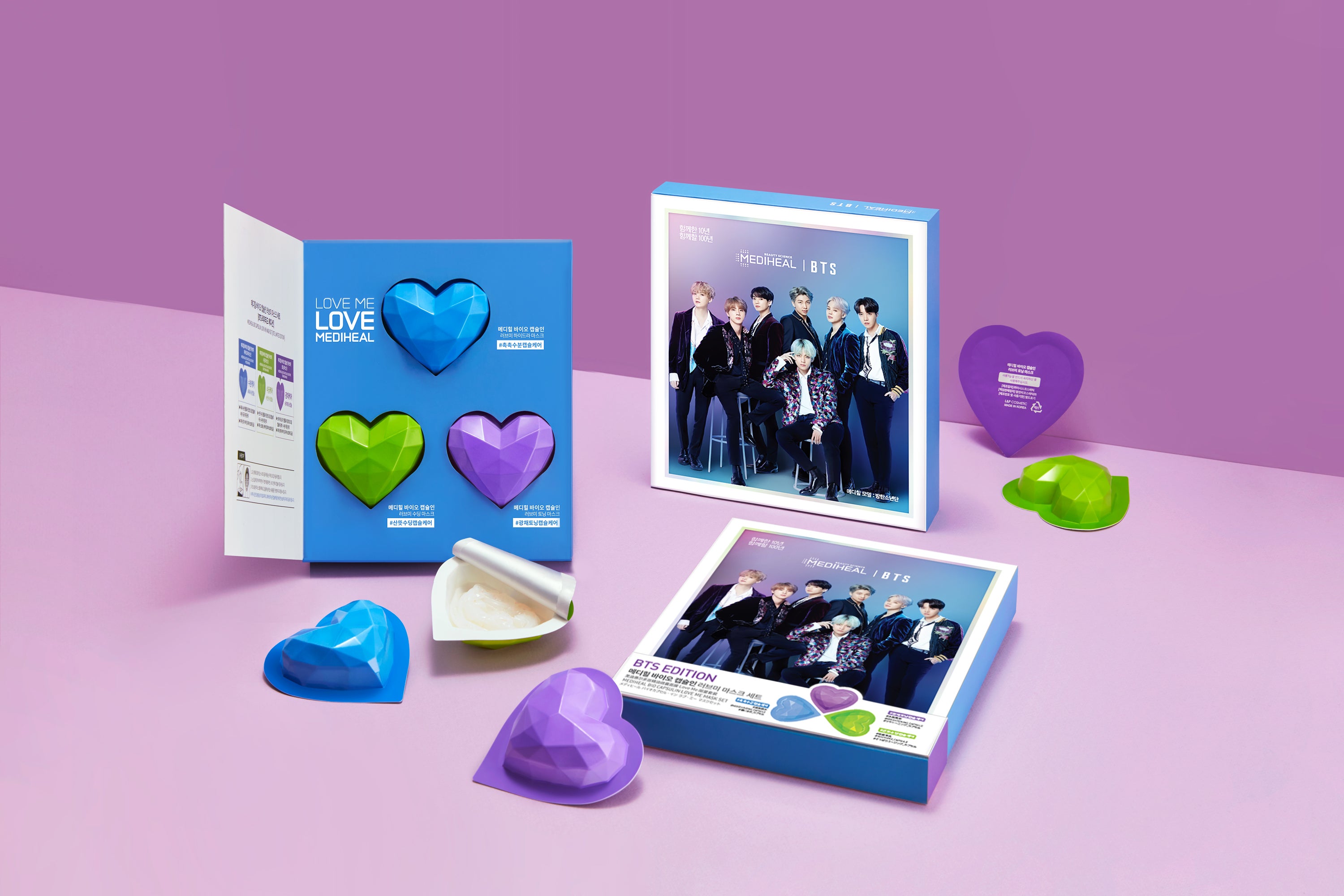 BTS fever continues in 2020 as the Korean band prepares for their album launch in February. You can find them on a slew of crossover products due to their popularity, and sheet masks are no exception. However, they chose carefully when they went for this crossover with Mediheal, which is one of South Korea's most beloved names in beauty. These hydrogel masks come soaked in jojoba oil, which delivers a solid dose of moisture to the skin and regulates the production of sebum.
Price on Beautytap: $19.50 (3-pack)
---
The Multi-Vita Tone Up Mask from Jayjun Cosmetics is a favorite of mine thanks to all the vitamins packed inside: C, E, B3, B5, B6, and Provitamin. In addition, it features Centella Asiatica extract, forsythia suspensa fruit extract, nelumbo Nucifera seed extract, and propolis extract which help soothe your skin, so this is a good mask for you if your face is irritated from the cold weather.
Price on Beautytap: $17 (10-pack)
---
If you want a sheet mask that does everything from moisturizing to brightening to exfoliating, Original Glow is the mask for you. It's packed with ingredients that nourish skin: ginseng root, Tumeric root extract, and tremella mushroom extract. But it's also got some punching power thanks to the addition of AHA. Add in hyaluronic acid for a deep dose of moisture and plumping, and you've got one hell of a sheet mask on your hands.
Price on Peach & Lily: $79 (20-pack)
---
If you've never done a jelly mask before, you're in for a gloppy–yet pleasant–surprise. When you take the Banobagi Vita genic Hydrating Jelly Mask out of the package, you'll notice it's coated in a thick, clear jelly. There's enough inside to apply to your décolletage and arms too, so smear it everywhere. If you'd like to see their effect on the skin, watch the video below.
Price on Amazon: $37.99 (10-pack)
---
Not only is this mask a great pick for cold weather, but it's also ideal for travel. It actually packs in three steps of a routine because it comes with a cleansing foam and an essence in addition to the sheet mask. You'll get a radiant glow from the betaine, beta-glucan, and ceramides while niacinamide and adenosine work to fade sun damage and other dark spots. if you're not in the mood to take your home routine on the go, this mask is a lifesaver.
Price on Amazon: $29.25 (10-pack)
---
There are a lot of terrific masks on this list, but this one is in a class by itself. I mean that as a good thing, but it's to be noted that the Ginseng Renewing Creamy Mask is for extreme dryness and/or aging skin. And I don't mean "early 30s" aging, but more like "mid-60s." I am a dry-skin type and this mask left me feeling like as good as it was, I needed older skin to really get the full benefit. One of its power ingredients is Panax Ginseng Root Extract, which has a long history of use in Asian culture. Sulwhasoo promises that it'll make your skin clear and radiant, and I would fully agree.
Price on Beautytap: $146.40 (5-pack)
Want to learn more about Korean beauty? Check out our guides to doing the 10-step Korean beauty skincare routine, the best sheet masks money can buy, and why Korean sunscreens are vastly superior to American ones. You can also dig through all our Korean beauty coverage right here.
MORE K-BEAUTY DEALS:
---
The Daily Dot may receive a payment in connection with purchases of products or services featured in this article. Click here to learn more.