What was once just a bloodthirsty nightmare, can now be your award-winning Halloween costume. Yes, we're talking about Scary Terry. (Yes, we know he's actually not that scary).
Luckily, Rick and Morty entered his dreams and boosted his confidence, so now he's sort of soft and snuggly.  And what's softer, snugglier and has the ability to lift your spirit better than a robe? Nothing.
The Scary Terry plush robe is so detailed, it also makes for a pretty darn great (and easy) Halloween costume. The oversized hood is designed so when you pull it down, people (fans, anyway) will know exactly who you are.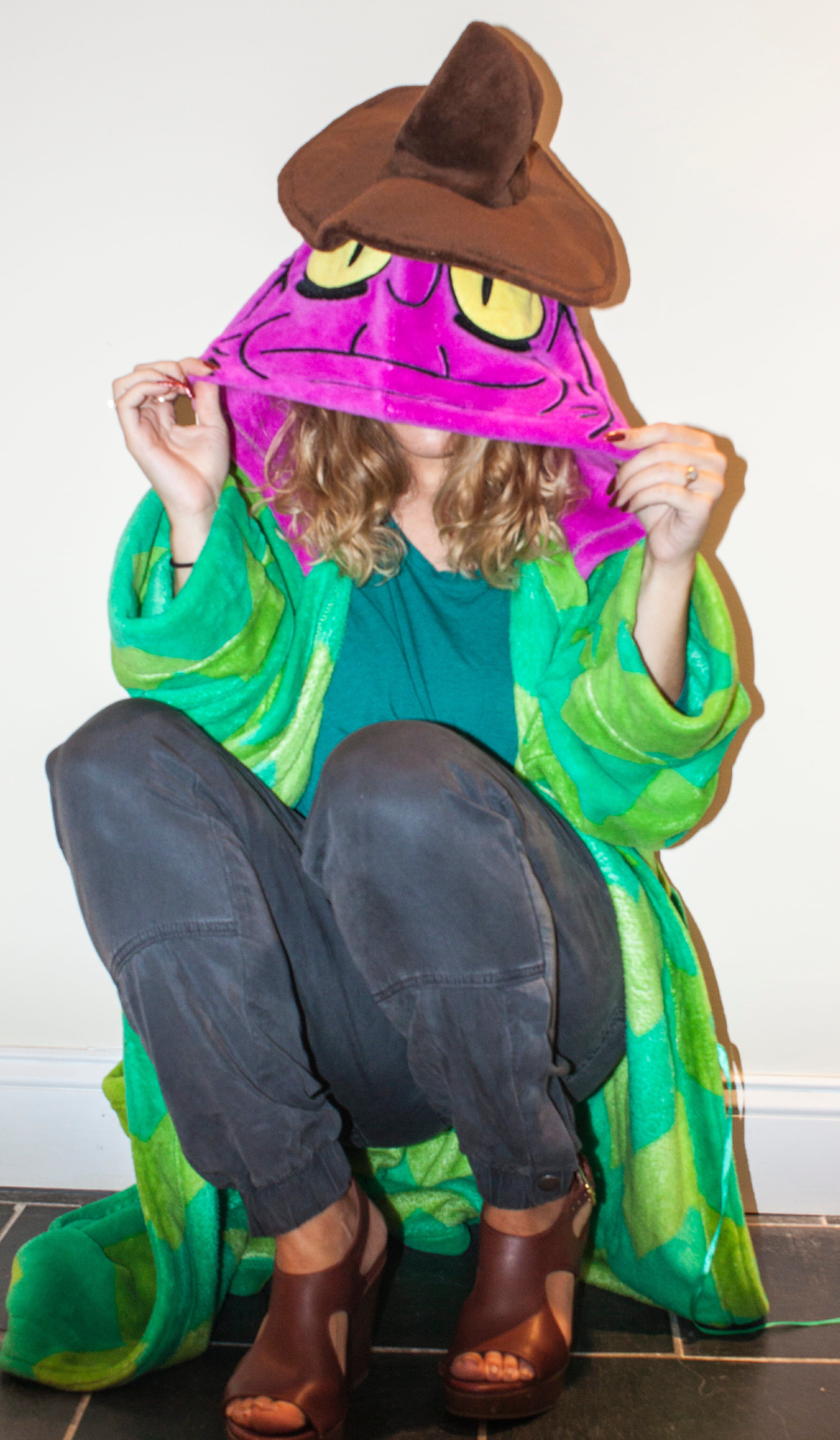 Best of all, you most likely already own everything you need to complete the costume. Just grab a green top, gray pants or jeans and some brown shoes. Then your transformation will be complete! Plus, this costume is super mobile. Which is great because as a fan of the show you already know  that you can run, but you can't hide, b*tch!
But if you're looking to really sell this costume and I mean REALLY sell this, you're going to have to tweak your vernacular.
The Scary Terry robe is available on Amazon for $49.99. That's the standard price for a quality robe, so the fact that you're getting multiple use out of it makes it a pretty good deal. Who knows? Maybe Rick and Morty will come and visit you in your dreams now.
MORE BAZAAR DEALS:
The Daily Dot may receive a payment in connection with purchases of products or services featured in this article. Click here to learn more.