The hottest season of the year is drawing near, and that means your Korean skincare routine has to change. The products you use in your routine will vary in consistency and you don't want to slop on thick serums and creams, waiting hours for them to dry.
Since the heart of the Korean skincare routine is in layering products, that just won't do. You can cut down to a simpler routine, but in my experience, I've found that swapping out my gel toners for water-based ones and my denser creams for thinner formulas yields better results. Since there's more humidity in these months, you don't need the same amount of moisture you would in winter–but you do still need it!
Some of my favorite summer skincare products are also inexpensive, so you don't need to drop a ton to add them to your skincare wardrobe. While having skincare products for each season may seem excessive to some, your skin will thank you for giving it exactly the care it needs the most!
Best Korean beauty products for summer
While the density of a Korean beauty cleanser isn't as important as swapping out some of your other steps, it is nice to have one that's cooling in the hot months. Micellar water is an ideal swap since Micellar particles do their job by drawing out impurities, dirt, and sebum–good not only for summer skincare but also after a visit to the gym! The Real Cica Micellar Cleansing Water from NEOGEN not only boasts a low pH (5.5-6.5) but also contains Centella Asiatica extract and Madecassoside to calm redness. Splash it on with your hands or use a cotton round to wipe your face down and you're good to go. No rinsing needed!
Price on Amazon: $20
While I've taught you in the past that Korean beauty toners tend to be more viscous than American ones, there are some exceptions. This one from the beloved Missha Time Revolution line is one of them, and it's a must-have for a summer routine. It contains three powerhouse ingredients: AHA, which will help you to shed dead skin cells; BHA, which softens skin; and fermented yeast extract, which brightens your complexion and leaves deep hydration behind. It's the ideal product to follow up your cleansing steps, and the 150 ml bottle lasts a long time. You may even have enough for two summers in a row!
Price on Amazon: $24.88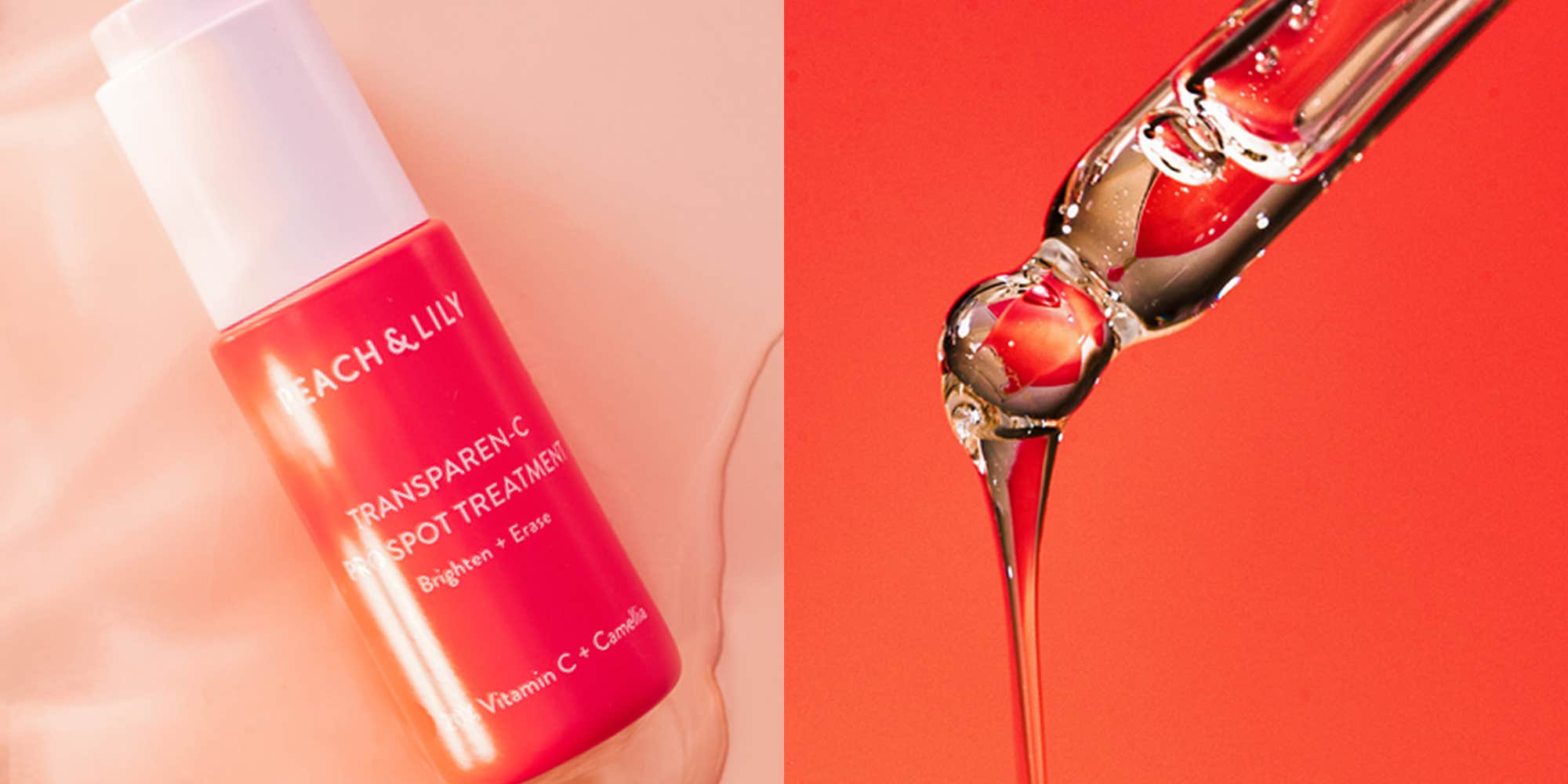 While the sun can cause skin damage at any time of year (wear your sunscreen, people), summer is often the culprit of some of the worse of it because of the sun's intensity during the time of year. Peach & Lily's Tranparen-C Pro Spot Treatment is specifically designed to fade those hyperpigmentation spots. This concentrated formula delivers a 20% dose of vitamin C to yield brisk results. My own experience with it was nothing less than delightful, and I continue to relish seeing my own sun damage grow lighter day after day.
Price on Peach & Lily: $43
Emulsions can be dense, but not all of them are. The Face Shop is a reasonably priced Korean beauty favorite, and The Therapy line has one that is a perfect example. The formula contains a blend of flowers, leaves, and fruits that are grown in the Marche Academy of native plants. Ideal for normal to dry skin, this anti-aging emulsion is intensely hydrating. Best of all, The Face Shop markets this product as a three-in-one, saying it can sub out for your toner, treatment (essence), and emulsion, so if you want to shorten your routine you can use it to cover those bases.
Price on Amazon: $18.99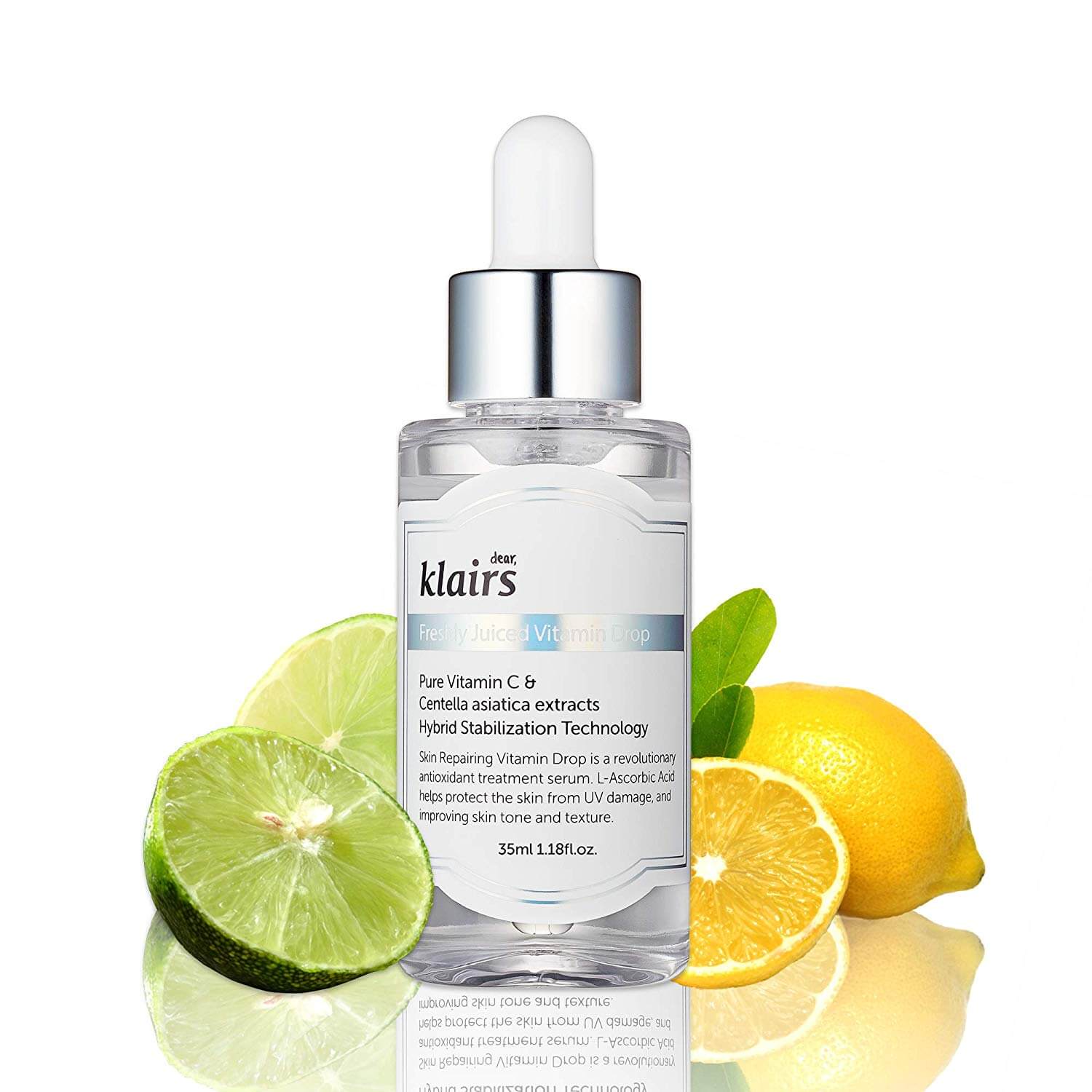 Not only is the Freshly Juiced Vitamin Drop serum a favorite in Korean beauty circles, but it perfectly fits that summer profile we're looking for here: lightweight, absorbent, and highly effective. This serum relies on Vitamin C for its power and will fade acne scarring, prevent breakouts and more. But since the dose of C isn't too high (five percent), it's suitable for sensitive skin types as well.
Price on Amazon: $22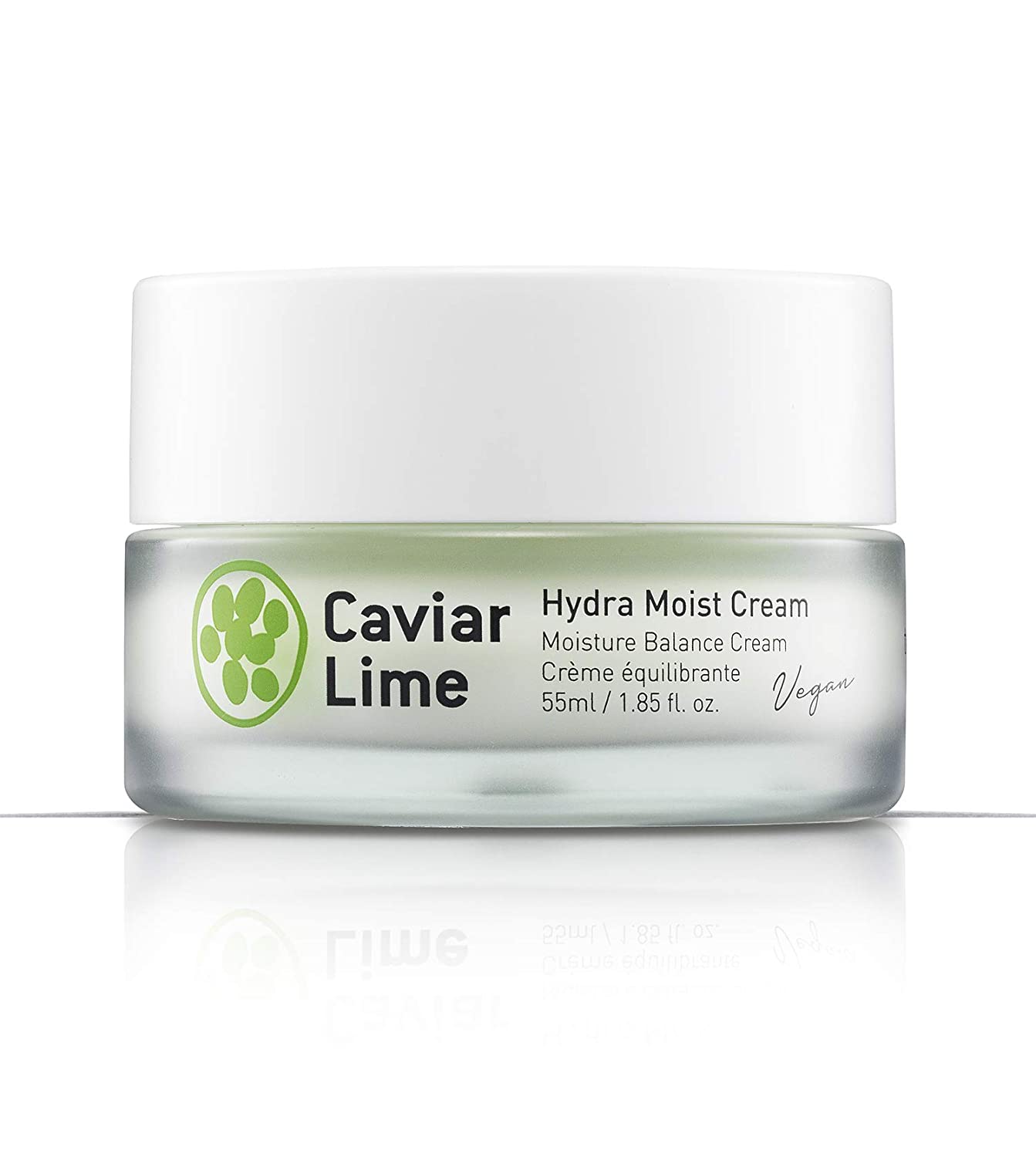 I tried a lot of moisturizers last year, and this one was easily in my top three faves. Not only is it vegan, but the scent is delightfully bright and citrusy. It absorbs quickly and even has a mild cooling sensation right after application. At the time I tried it, it was closer to the end of summer and I recall thinking, "as soon as it gets really hot next year I can't wait to put this back in my routine." Too Cool For School also makes really cost-conscious products, so you'll never be groaning at the price tags.
Price on Amazon: $28
MORE KOREAN BEAUTY DEALS:
The Daily Dot may receive a payment in connection with purchases of products or services featured in this article. Click here to learn more.