Let's be real, if we could all be a cat for a day or two, we probably would. Sleeping all day and playing all night sounds too good to pass up. And, of course, being able to get away with some pretty mischievous acts against our owners is cool too. Unfortunately, we're stuck living the lives of average humans. But on the bright side, we have opposable thumbs. Which is exactly what you need to help get these adorable cat paw socks on.
The set of four ankle socks contains a variety of cat breed patterns, allowing you to turn your boring human feet into cute kitty paws. The pack includes a calico print, tabby print, russian blue print and a grey striped print. The cat paw socks are even designed with pink paw pads, for an even more realistic look. Could these be anymore purr-fect? Probably not.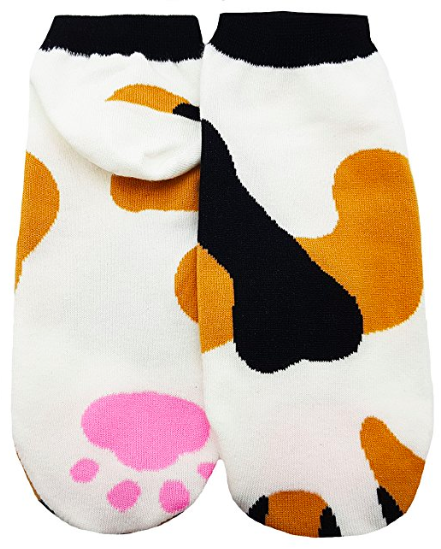 The cat paw socks fit most shoe sizes and are available through Amazon for just over $10, while supplies last.
MORE BAZAAR DEALS:
The Daily Dot may receive a payment in connection with purchases of products or services featured in this article. Click here to learn more