Hundreds of Twitter users are flocking to the mentions of Raleigh, North Carolina Mayor Mary-Ann Baldwin after the politician tweeted out a photo that features a weed pen in the background.
The mayor intended to highlight coronavirus best practices by encouraging residents to support local restaurants and order take out. Of the two photos she tweeted out, one depicts four of her family enjoying a dinner spread. In the second photo, which was meant to show the restaurant's food, various online sleuths pointed out that a weed pen sits in the top right corner.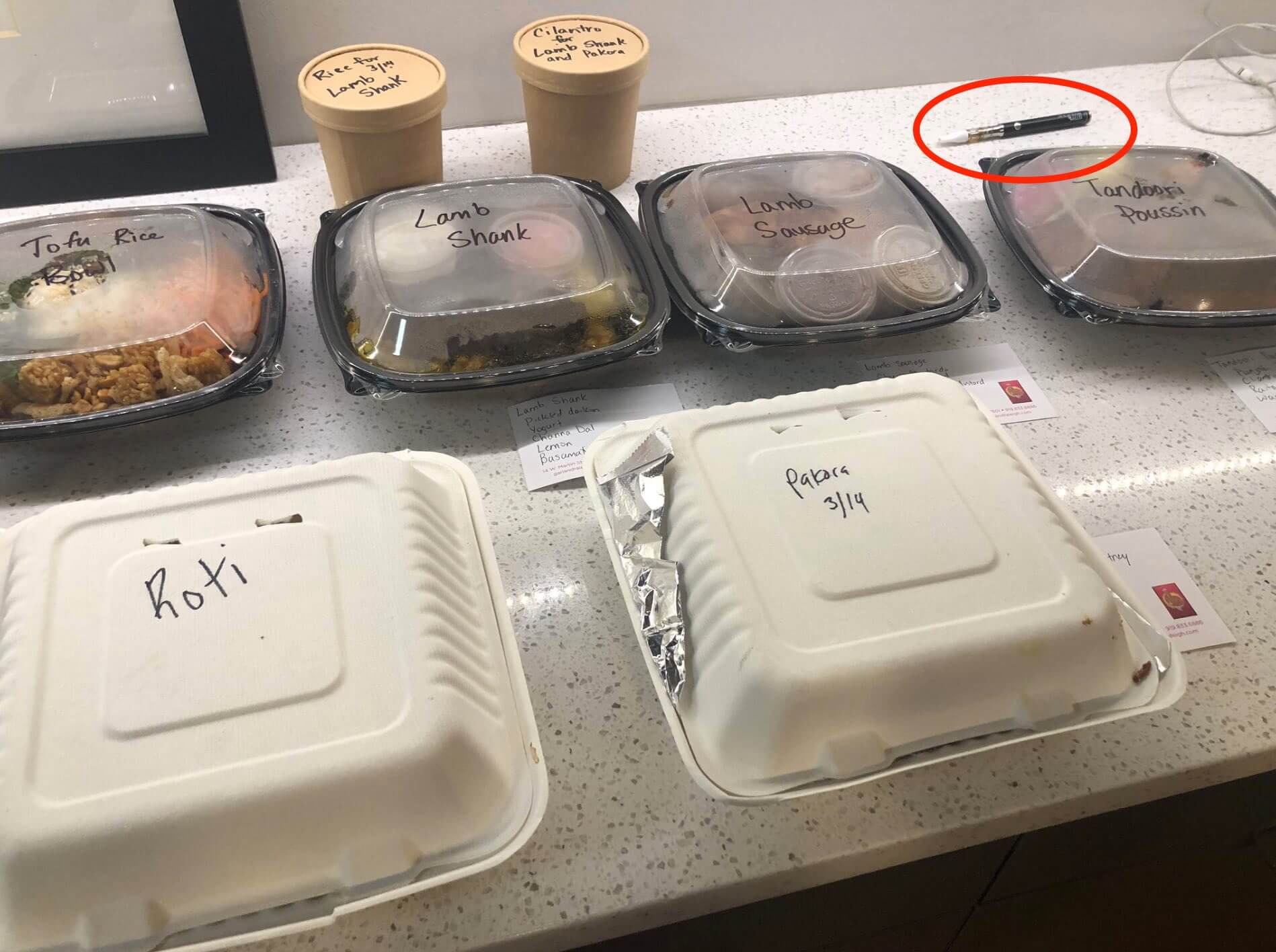 The reason people are riled up is that marijuana is still illegal in North Carolina and police continue to make arrests for possession. Recently, the North Carolina House even went so far as to try to ban hemp—a part of the marijuana plant that contains no psychotropic properties.
Activists oppose this crackdown because of the fact that although people of all races use marijuana at the same rates (about 12% of U.S. adults), Black users tend to be arrested for it at a rate almost four times higher. Raleigh's population is almost 30% Black.
The city's police department is also currently under scrutiny for its involvement and use of force in the shootings of young Black men like Javier Torres and Akiel Denkins.
After the shootings, activists proposed a civilian police oversight board in Raleigh, which Mayor Baldwin opposed, though she did criticize marijuana criminalization in an interview.
"You get kids busted for a little bit of marijuana, where we're sending people to jail for something that is legal in other parts of the country. Is that really how we should be policing? Are there ways that we can help kids, help young people, instead of just busting them?" posited Baldwin.
When pressed to commit to not arresting people for possession any longer, Baldwin hesitated and implied it was the police chief's decision. In recent months, Raleigh police have especially cracked down on the use of THC vape pens similar to the one in the background of Mayor Baldwin's photo. In 2018, there were only six arrests—but in 2019, 33 people were arrested for possession of a THC pen.
Twitter users in Mayor Baldwin's replies have described Raleigh's marijuana laws as "draconian" and pointed out the hypocrisy of a politician being able to be near a weed pen while others are arrested for it.
Baldwin did not respond to a request for comment from the Daily Dot.
READ MORE: