Twitter, the platform now known as X, quietly suspended an account on Monday that it had verified, despite the user's handle containing the N-word.
The account, which also used a racist caricature of a Black man for its profile picture and banner, was spotted this week after seven months on the platform. It remains unclear when the user was approved for Twitter Blue, the paid subscription service that provides accounts with a blue check mark.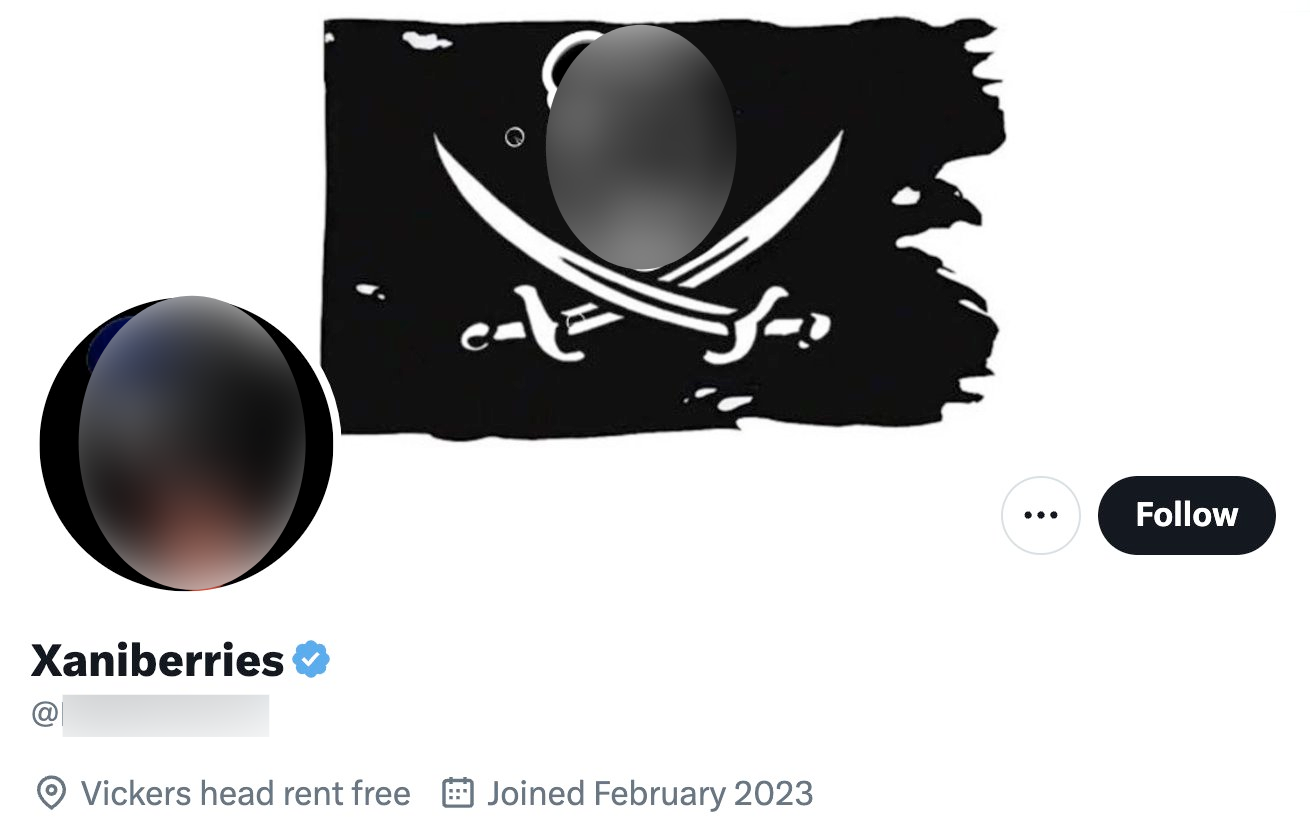 Analysis of the Wayback Machine shows the account was archived just once in late May. At the time, the account's bio linked to a now-deleted profile on a livestreaming website popular among white nationalists.
As noted by BBC journalist Shayan Sardarizadeh, the account's username, Xaniberries, had also been used on a profile back in April that was similarly verified and later suspended by Twitter.
"Twitter has once again given its 'verified' Blue badge to a user who has the N-word in their handle and a racist image as their profile photo, only a few months after a very similar case possibly involving the same user," Sardarizadeh said on Monday.
Sardarizadeh's mention of the account resulted in an influx of condemnation from apparent supporters of Xaniberries.
"Cry harder," one user wrote.
"Oh no the n word! Shut up," another added.
The discovery comes amid ongoing complaints from Twitter owner Elon Musk against the Anti-Defamation League (ADL), a civil rights group that campaigns against antisemitism and extremism.
Musk has threatened to sue the ADL over his belief that the group is attempting to "kill" his platform by "falsely accusing it and me of being antisemitic."
The billionaire further argued that its revenues had taken a steep hit due to purported pressure from the ADL against advertisers.
"To clear our platform's name on the matter of anti-Semitism, it looks like we have no choice but to file a defamation lawsuit against the Anti-Defamation League … oh the irony!" Musk tweeted.
The ADL has stated that antisemitic posts saw a sharp increase after Musk's acquisition of the site late last year. Musk's reinstatement of numerous extremist accounts has also caused backlash.


We crawl the web so you don't have to.
Sign up for the Daily Dot newsletter to get the best and worst of the internet in your inbox every day.