Special Counsel Robert Mueller's long-awaited report on Russian interference in the 2016 election was released today.
In advance of the report, Attorney General William Barr held a press conference attempting to exonerate the president over obstruction and collusion charges, a claim Trump himself has made again and again and again during the investigation.
However, according to Mueller's report, the president was singing a much different tune when the investigation was launched.
From the Mueller Report: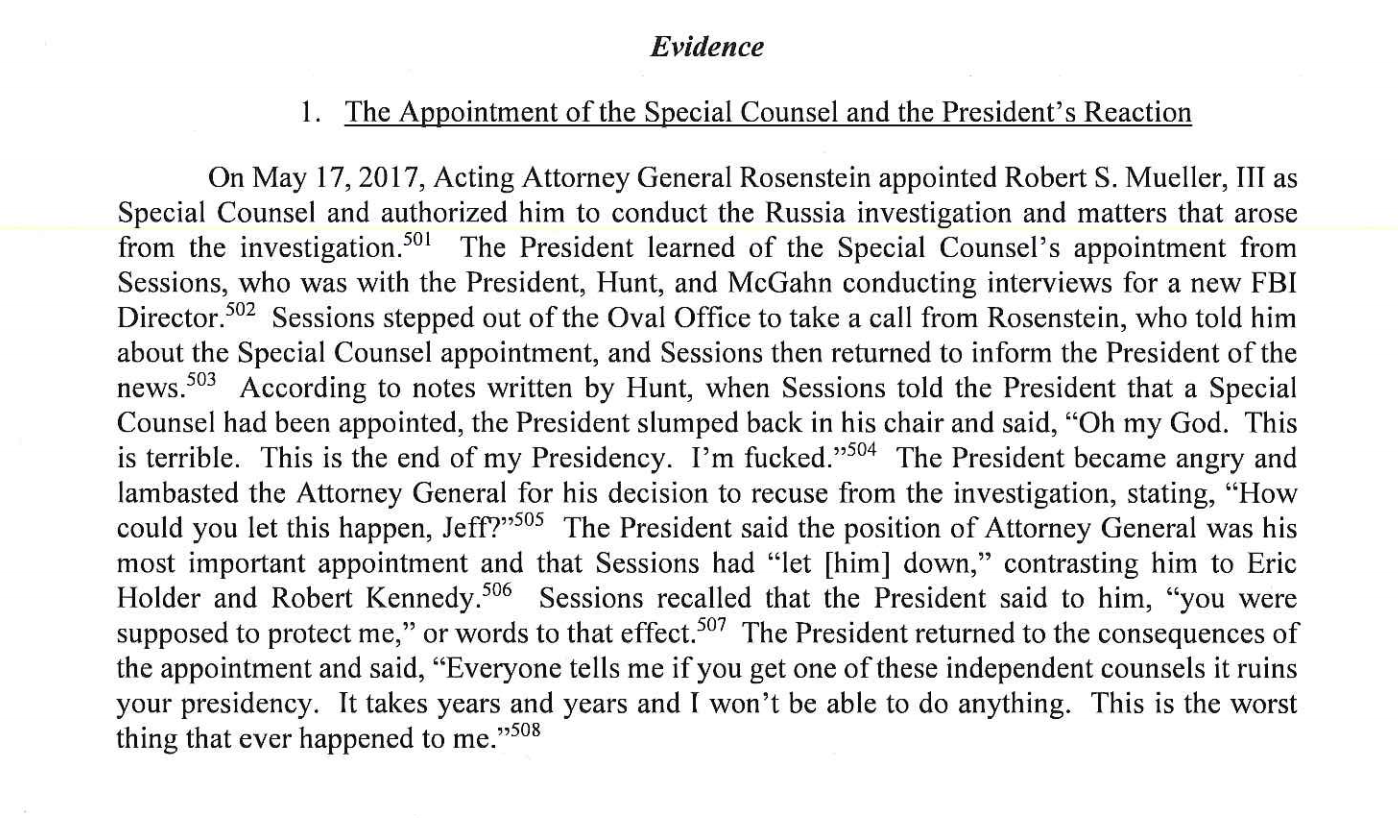 According to the report, Trump was in a meeting with then-Attorney General Jeff Sessions, who had already recused himself from the Justice Department's investigation, as well as White House Counsel Don McGahn.
Sessions left to take a call from Deputy Attorney General Rod Rosenstein, who informed him of the appointment of Mueller. "[When] Sessions told the President that a Special Counsel had been appointed, the President slumped back in his chair and said, 'Oh my God. This is terrible. This is the end of my Presidency. I'm fucked,'" the report reads.
Trump then went on to yell at Sessions for not "protecting him."
According to the report, Trump said then that "[this] is the worst thing that ever happened to me."
READ MORE: