Old tweets from late Linkin Park frontman Chester Bennington are making the rounds online after one of the band's songs was featured in a campaign video for President Donald Trump.
The video, which featured the band's 2001 hit "In the End," had first been shared by White House social media director Dan Scavino before being retweeted by Trump.
Linkin Park noticed soon after and petitioned Twitter to remove the video on copyright grounds.
"Linkin Park did not and does not endorse Trump, nor authorize his organization to use any of our music," the band said. "A cease and desist has been issued."

Twitter complied and the video was quickly disabled.
"We respond to valid copyright complaints sent to us by a copyright owner or their authorized representatives," a company spokesperson said.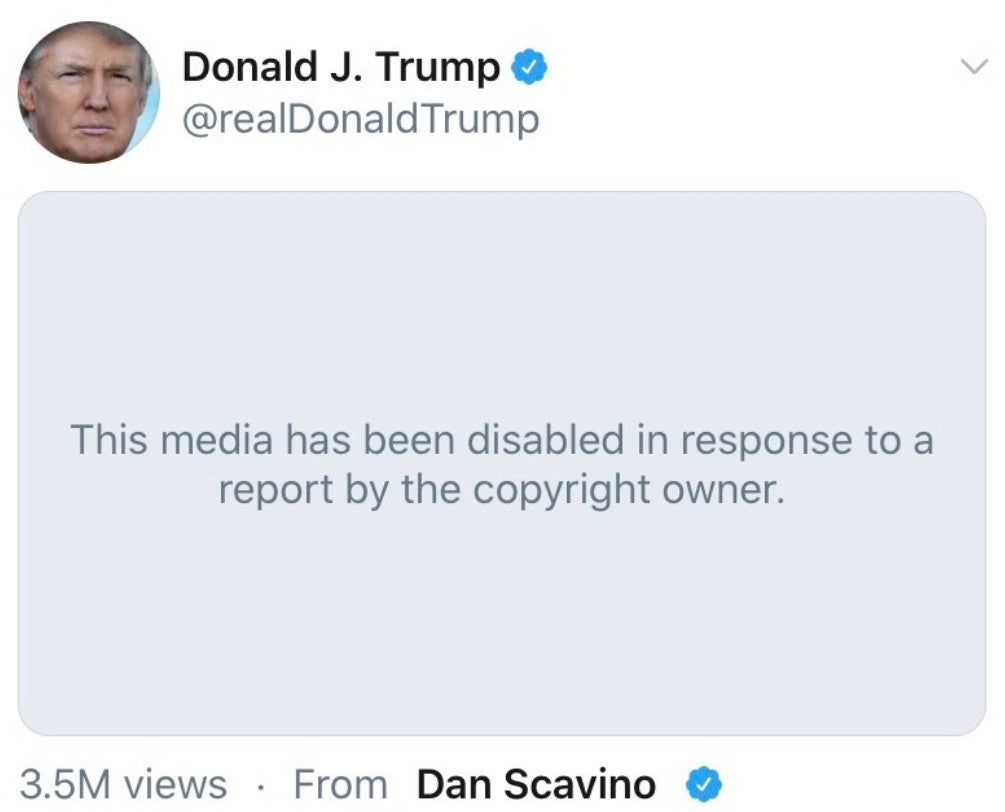 While Linkin Park's response made the band's thoughts on the president clear, old tweets from Bennington, who died by suicide in 2017, began to resurface as well.
As Trump supporters began re-uploading the video to Twitter in protest, critics of the president pointed to a 2015 tweet in which Bennington had described Trump as "a greater threat to the United States than terrorism."
"Twitter has disabled a tweet posted by President Donald Trump earlier today which contained the music of Linkin Park," @travisakers wrote. "This was a 2015 tweet from the band's late singer, Chester Bennington."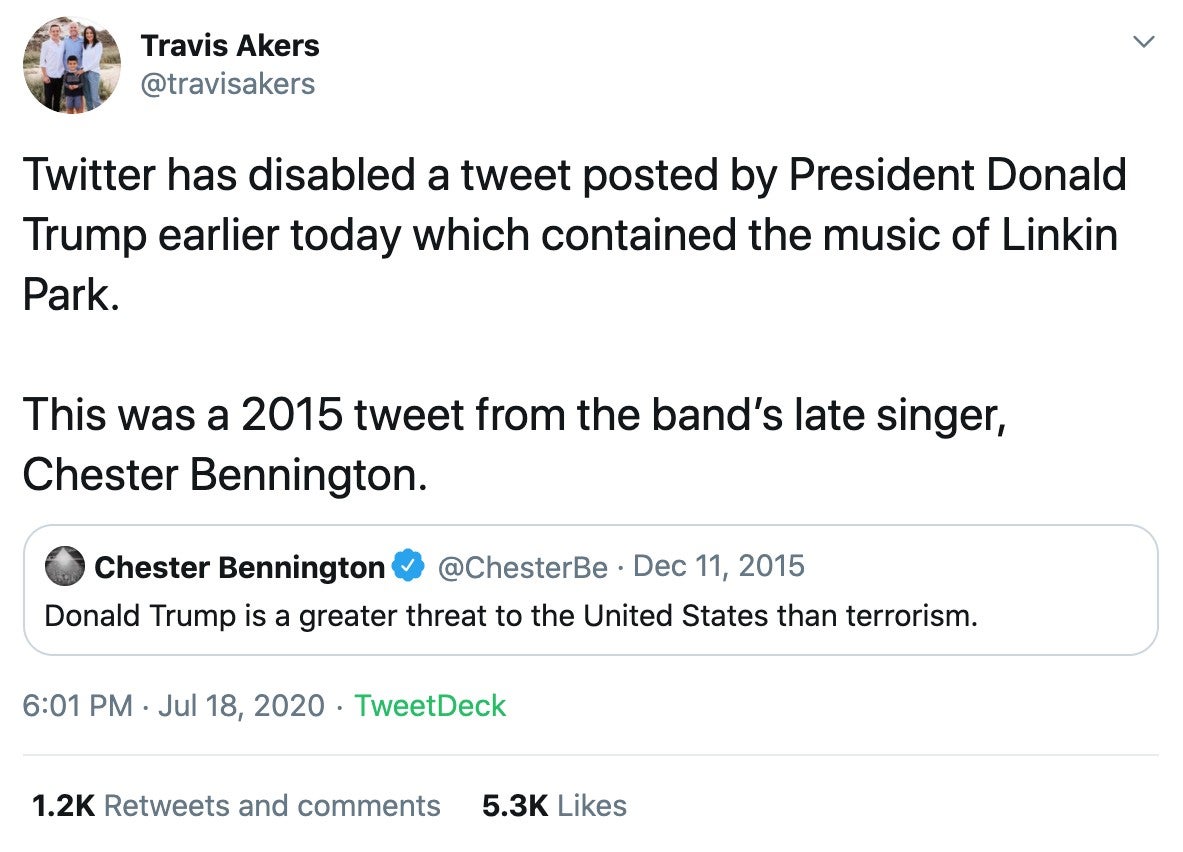 But that wasn't the only time Bennington referenced the president. The songwriter in early 2017 reiterated his point once again.
"I repeat….. Trump is a greater threat to the USA than terrorism!!" Bennington wrote. "We have to take back our voices and stand for what we believe in."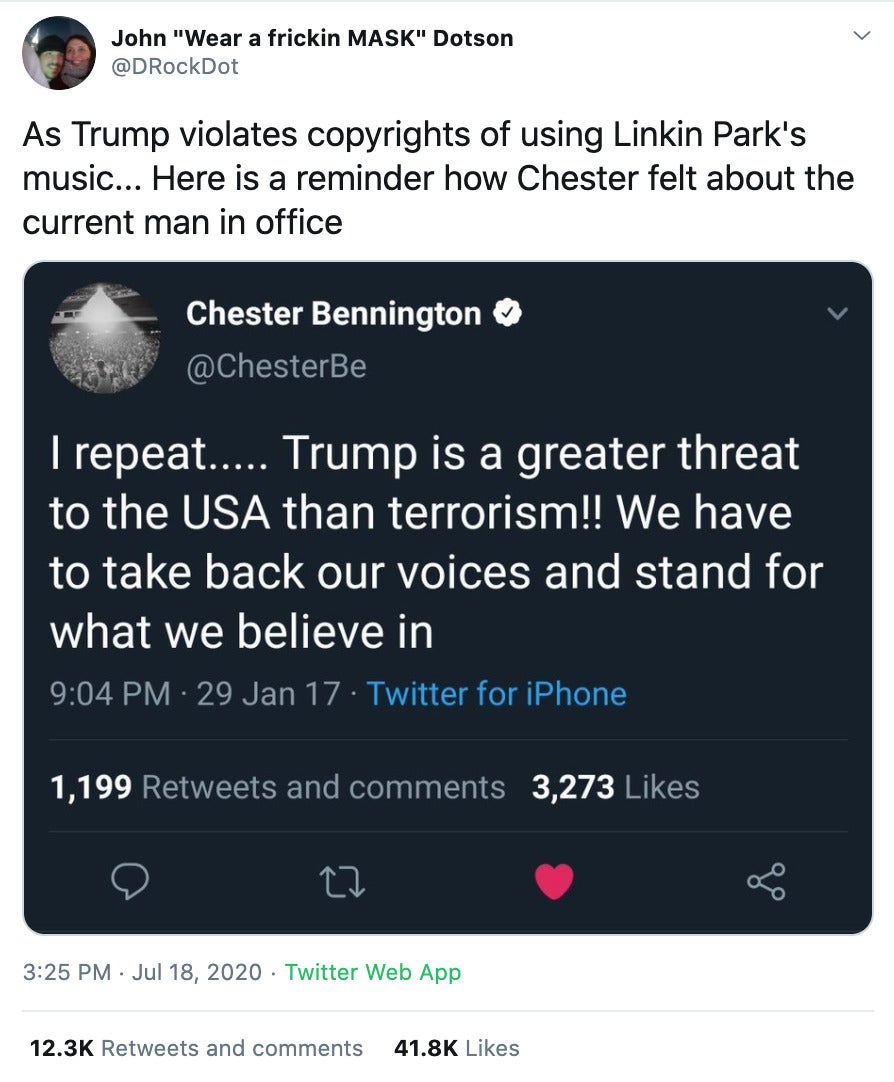 Linkin Park is far from the first band to demand its music not be used by the current president.
Everyone, from artists such as Tom Petty and Neil Young to bands like Guns N' Roses and R.E.M., has issued legal threats after Trump used their music without permission.
READ MORE: