The official Twitter account for President Donald Trump's 2020 reelection campaign has published a fake list of prospective cabinet members for a Joe Biden administration.
In a Twitter thread on Friday, the Team Trump account sarcastically alleged that former Vice President Joe Biden's staffers "leaked who the campaign is vetting for cabinet positions!"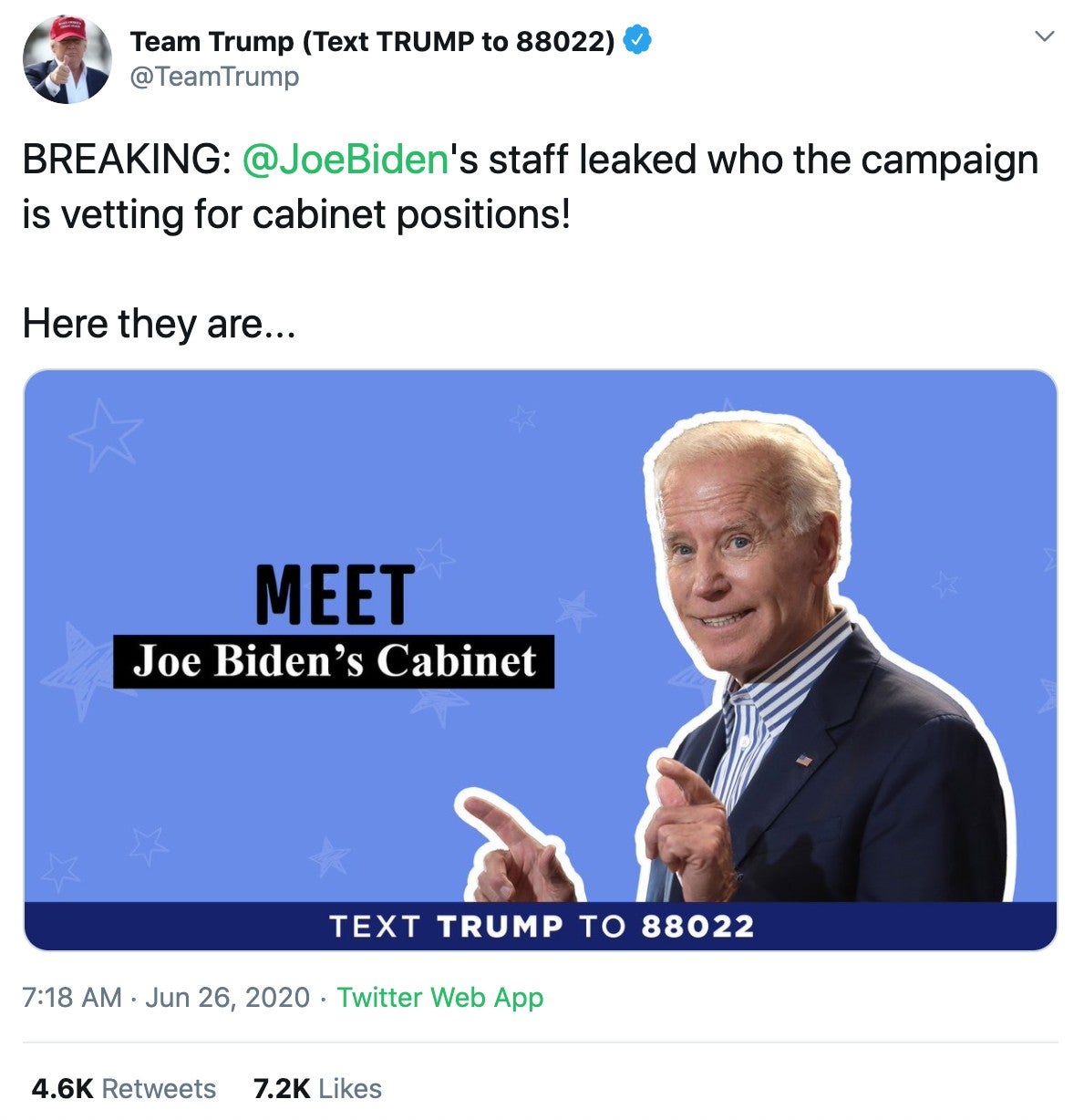 While some may have initially believed the so-called leak to be true, subsequent posts quickly revealed Team Trump's attempts at satire.
The first tweet ironically names Chinese President Xi Jinping as Biden's potential fictitious trade advisor, an odd choice given Trump's tendency to lavish praise on the authoritarian ruler.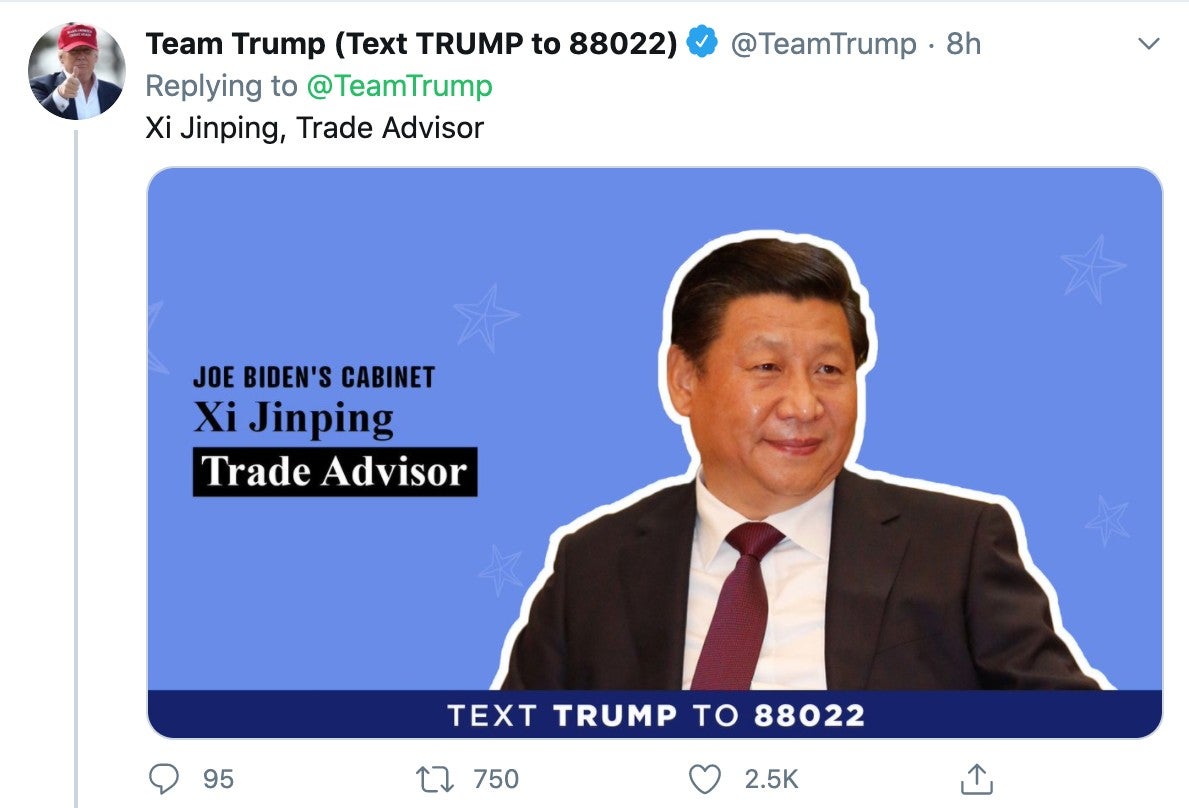 But of the 19 faux cabinet considerations, many are political figures Trump has frequently criticized.
Former President Barack Obama is shown as Biden's possible "Spy Mater," a reference to the "Spygate" conspiracy theory. Meanwhile, ex-FBI director James Comey is heralded as the potential leader of the "Federal Bureau of Hoaxes."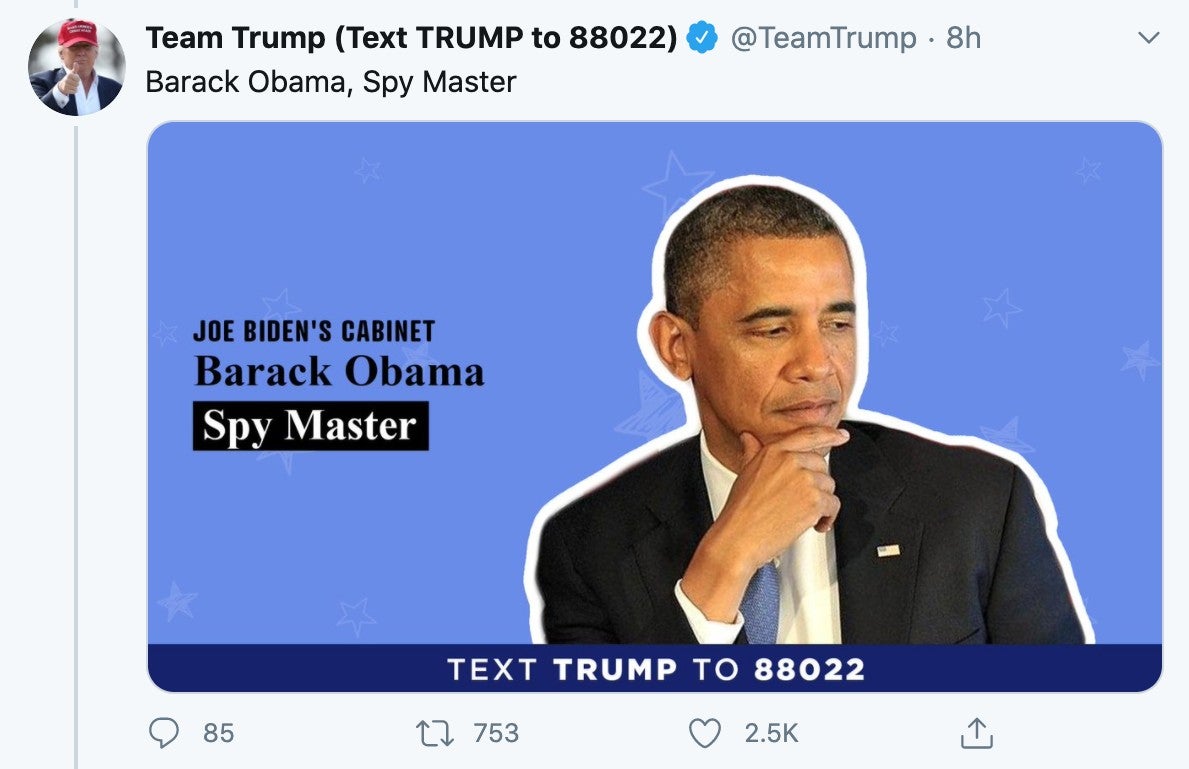 Self-described Democratic Socialist politicians Sen. Bernie Sanders (I-Vt.) and Rep. Alexandria Ocasio-Cortez (D-N.Y.) are also on the list.
Sanders, according to the Trump campaign, has been tapped as Biden's potential "Tax Policy Analyst & Director of the Socialist Party Outreach." Ocasio-Cortez, on the other hand, is simply given the title of "Job Killing Czar."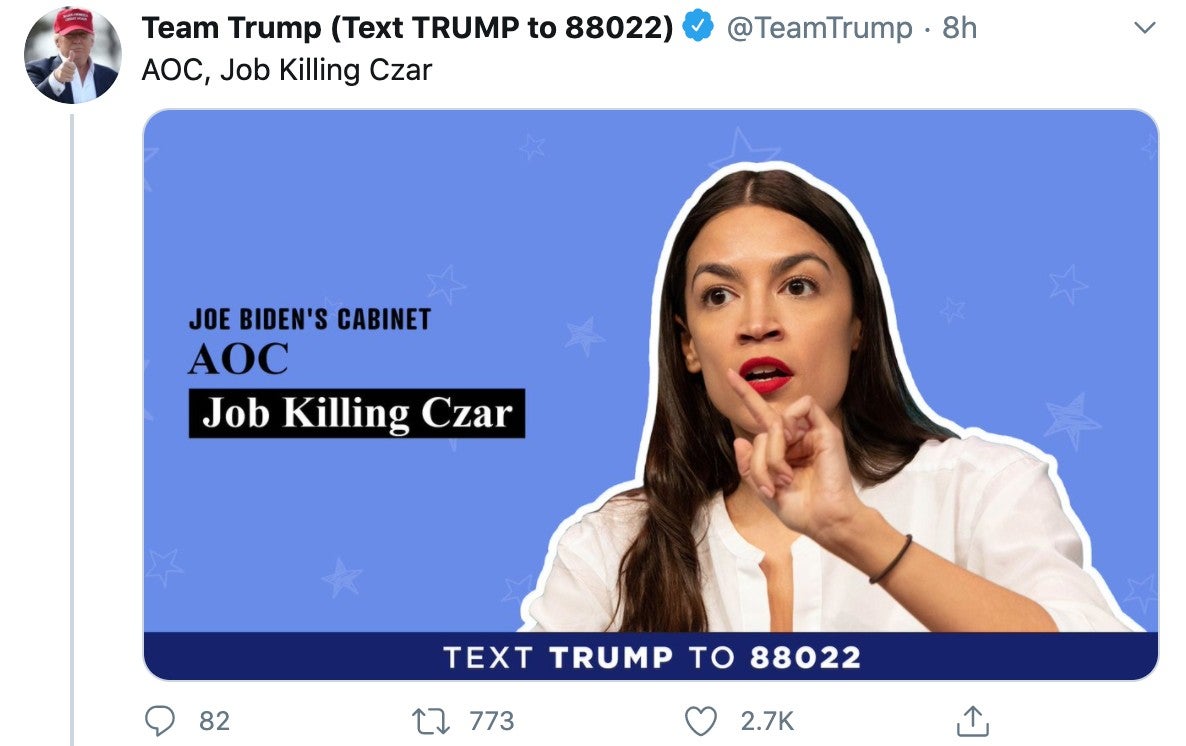 Team Trump even assigned Joaquín "El Chapo" Guzmán, the now-incarcerated former cartel drug kingpin, as the director of ICE. Julian Castro, who unsuccessfully ran for the Democratic presidential nomination, was listed as Biden's potential "Chief of Border Insecurity."
The list would not be complete without reference to former Secretary of State Hillary Clinton and her notorious private email server.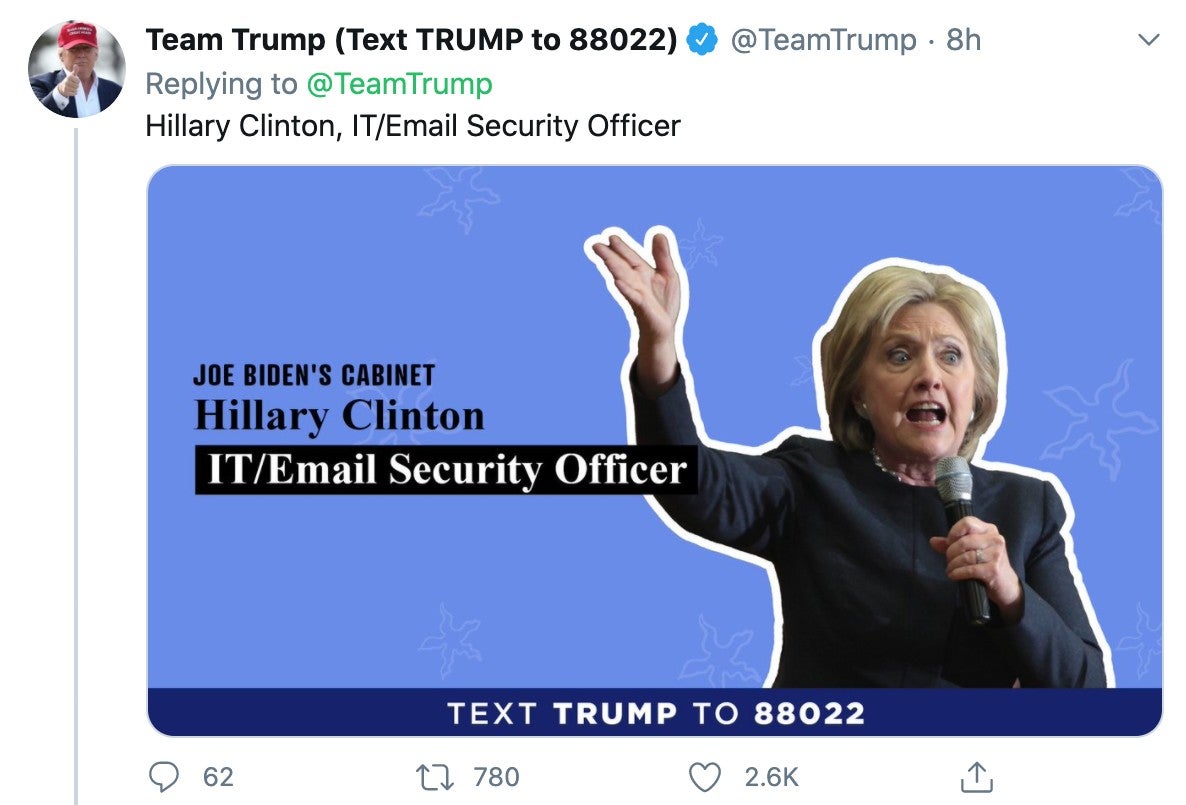 Others on the list include everyone from Iranian President Hassan Rouhani and climate activist Greta Thunberg to Sen. Elizabeth Warren (D-Mass.) and billionaire Mike Bloomberg.
The fake list was immediately a hit among Trump supporters and garnered thousands of retweets.
"Hilarious but at the same time it's so close to the truth it's scary," @republicaninNy1 commented.


But many of the responses overwhelmingly condemned the thread, with many agreeing that the list was "pathetic and beyond childish."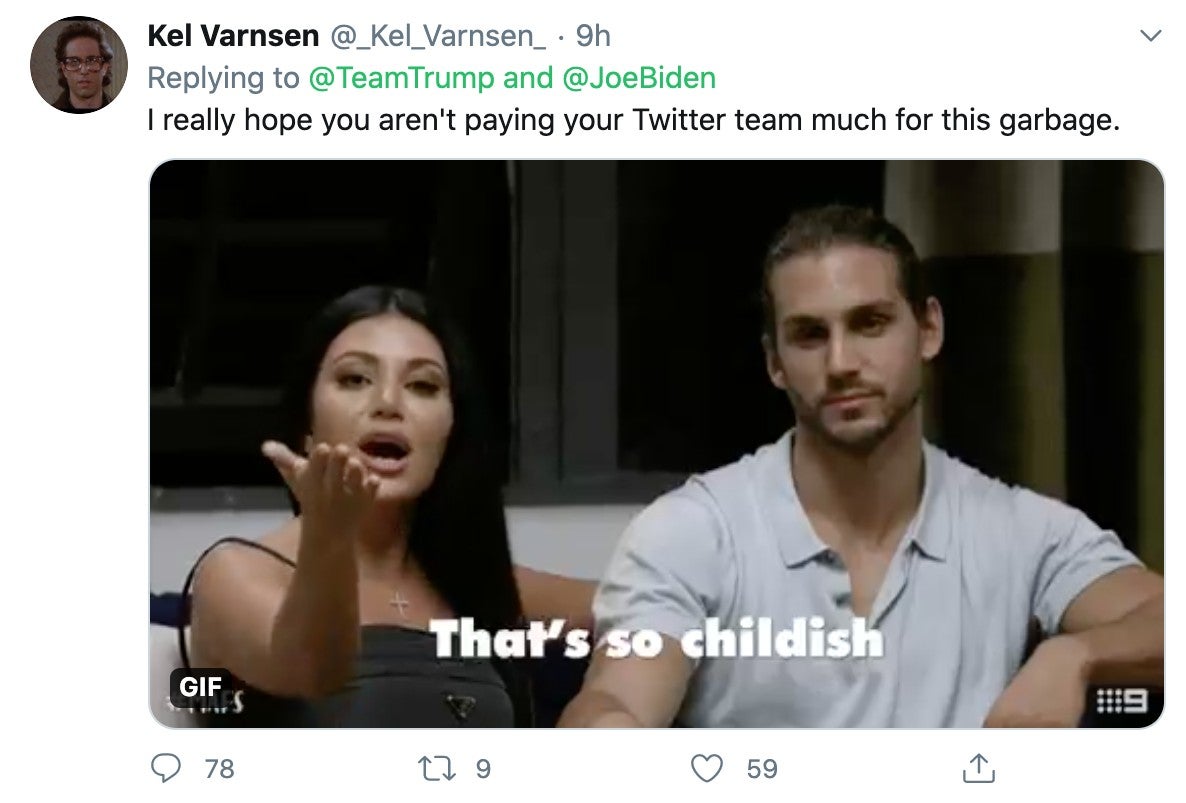 The tweet thread comes as Trump's disapproval ratings hit an all-time high this week as Americans express growing concern over his handling of the coronavirus pandemic and police brutality protests.
At the moment, Biden leads Trump by 8 percentage points in polls for the upcoming election.
READ MORE: