Taco Bell's motto is "Live Más," and with the arrival of its new ordering app, you can also eat más. Not only does it streamline the ordering process, but it also introduces you to all the beautiful, horrible, vomit-inducing ways you can customize your otherwise predictable Fourth Meal™.
Armed with the app, I set out on a mission to discover the good, the bad, the gross. I'm a vegetarian, so I showed no mercy for my Daily Dot cohorts who were willingly game to eat this "food."
It started with a simple install.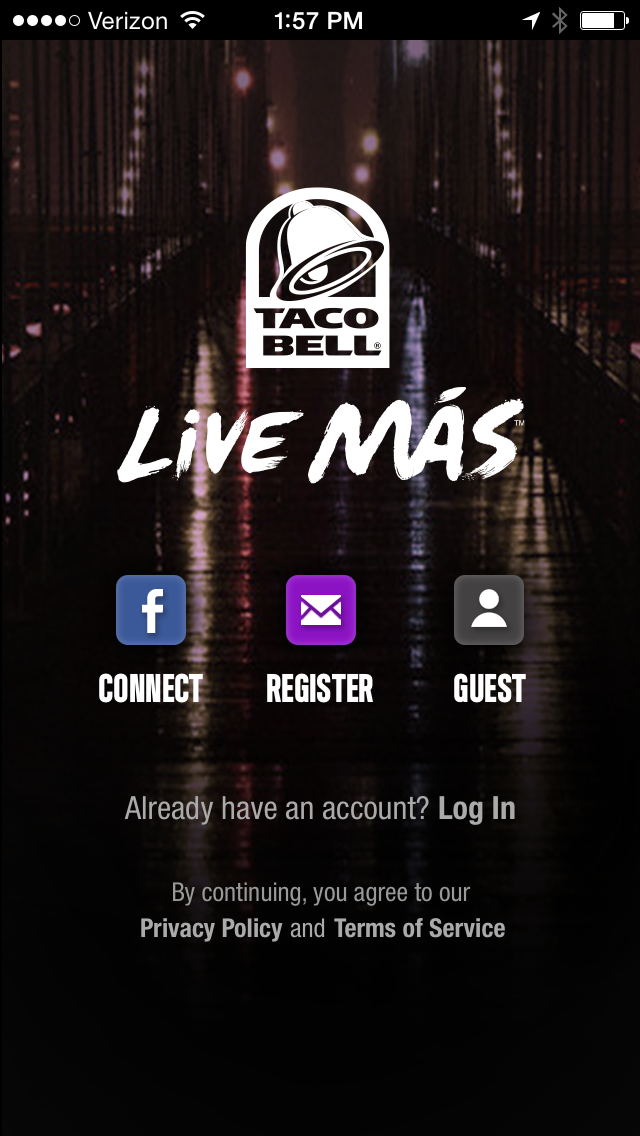 I decided to connect using Facebook because it's ultimately the easiest, and I don't really mind if Mark Zuckerberg knows I ordered a chalupa from the Taco Bell on 8th Avenue.
And then I was greeted with a deluge of options. Combos? Tacos? CANTINA POWER? It was all too much. I took the plunge and browsed each header to see what delights they had to offer. Once I selected a menu item, it found my nearest location and loaded in the menu so I wouldn't lust after an item that wasn't available nearby.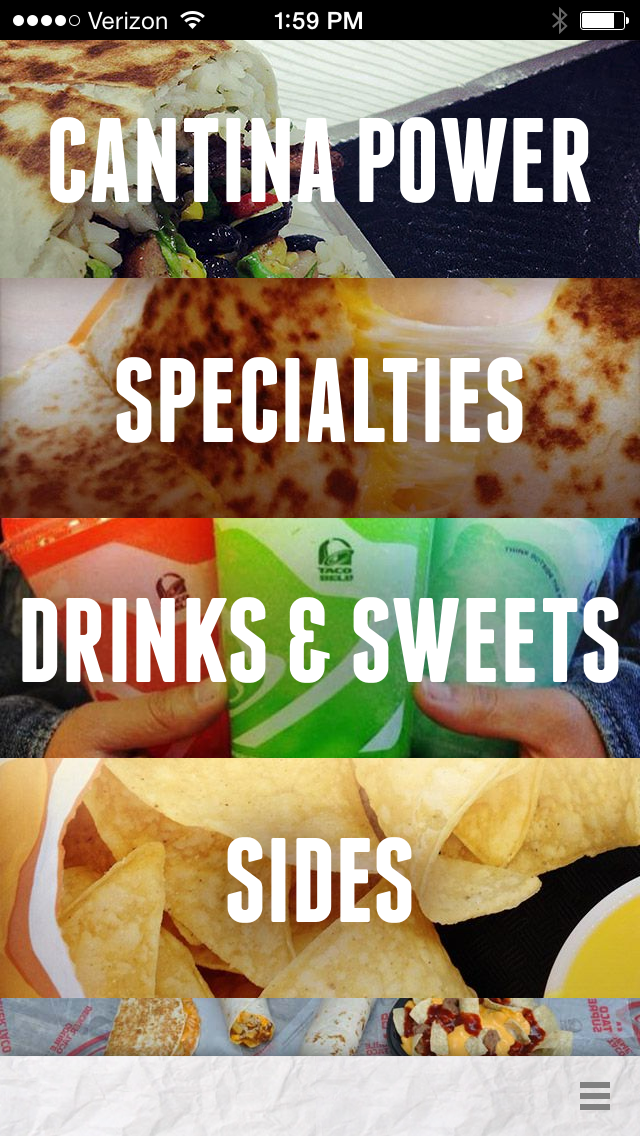 The first item I selected was the Mexican Pizza. It sounded intriguing and terrible. When I went to the Mexican Pizza tab, I was informed that it comes standard with seasoned beef, tomatoes, three cheese blend and beans. But why stop there? I added cilantro rice, guacamole, and avocado ranch sauce.
You read that right: avocado ranch sauce.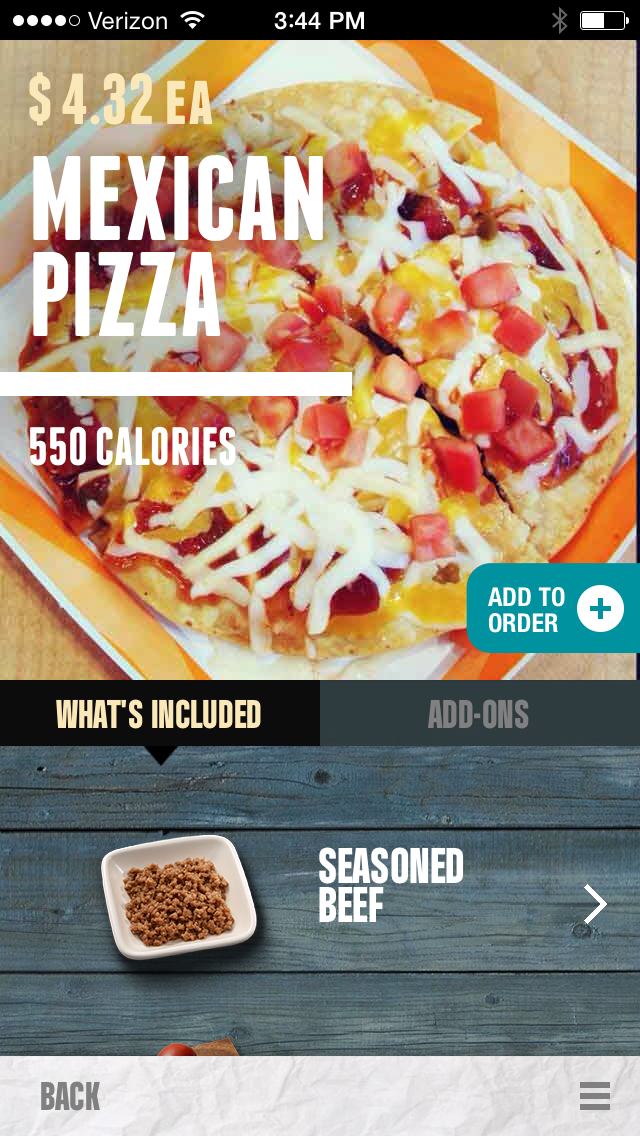 My order also included the following:
(1) cool ranch Doritos locos taco with steak, nacho cheese, and chunky salsa

(1) chalupa supreme with beef, jalapenos, potatoes, and bacon

(1) XXL grilled stuft [sic] burrito

(1) spicy potato soft taco
Once this magnificent order was complete, I entered my credit card information and submitted it. Soon the meats would perfume the office.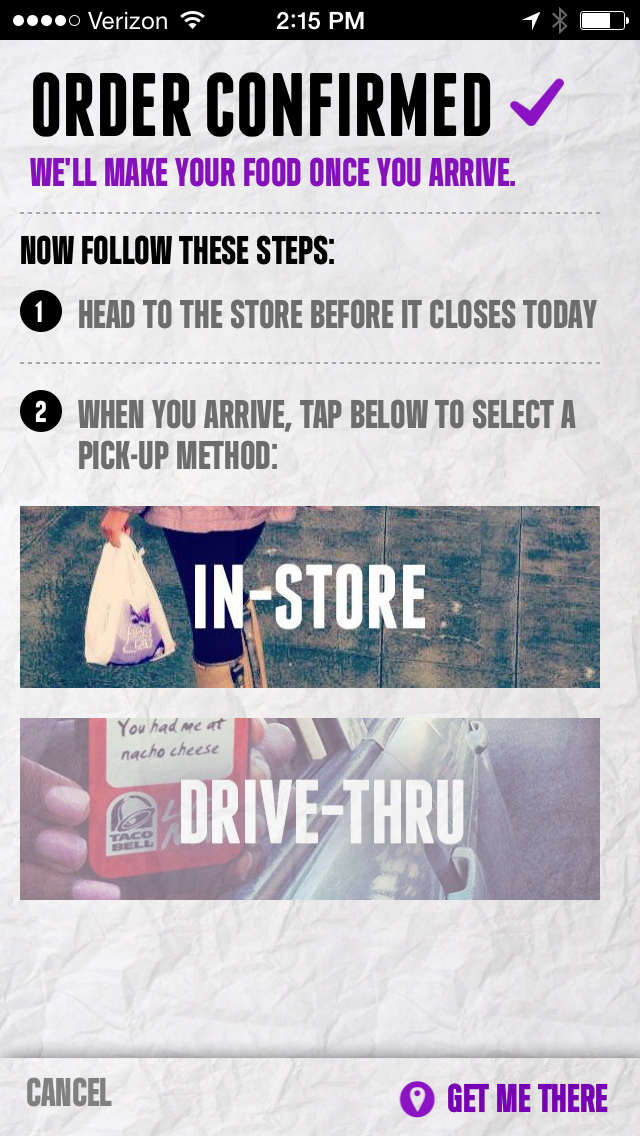 Lucky for the Daily Dot, the nearest Taco Bell is just around the corner. I went to retrieve the bounty when a hitch in the app presented itself: My order hadn't been received.
Turns out I hadn't selected the "in-store" pickup option. Once I hit that, my order was on its way. People indulging in Fourth Meal™ may have some issues with this crucial step.
Moments later, I was presented with two gleaming bags and an empty fountain soda cup, soon to be filled with Mountain Dew Sangrita Blast.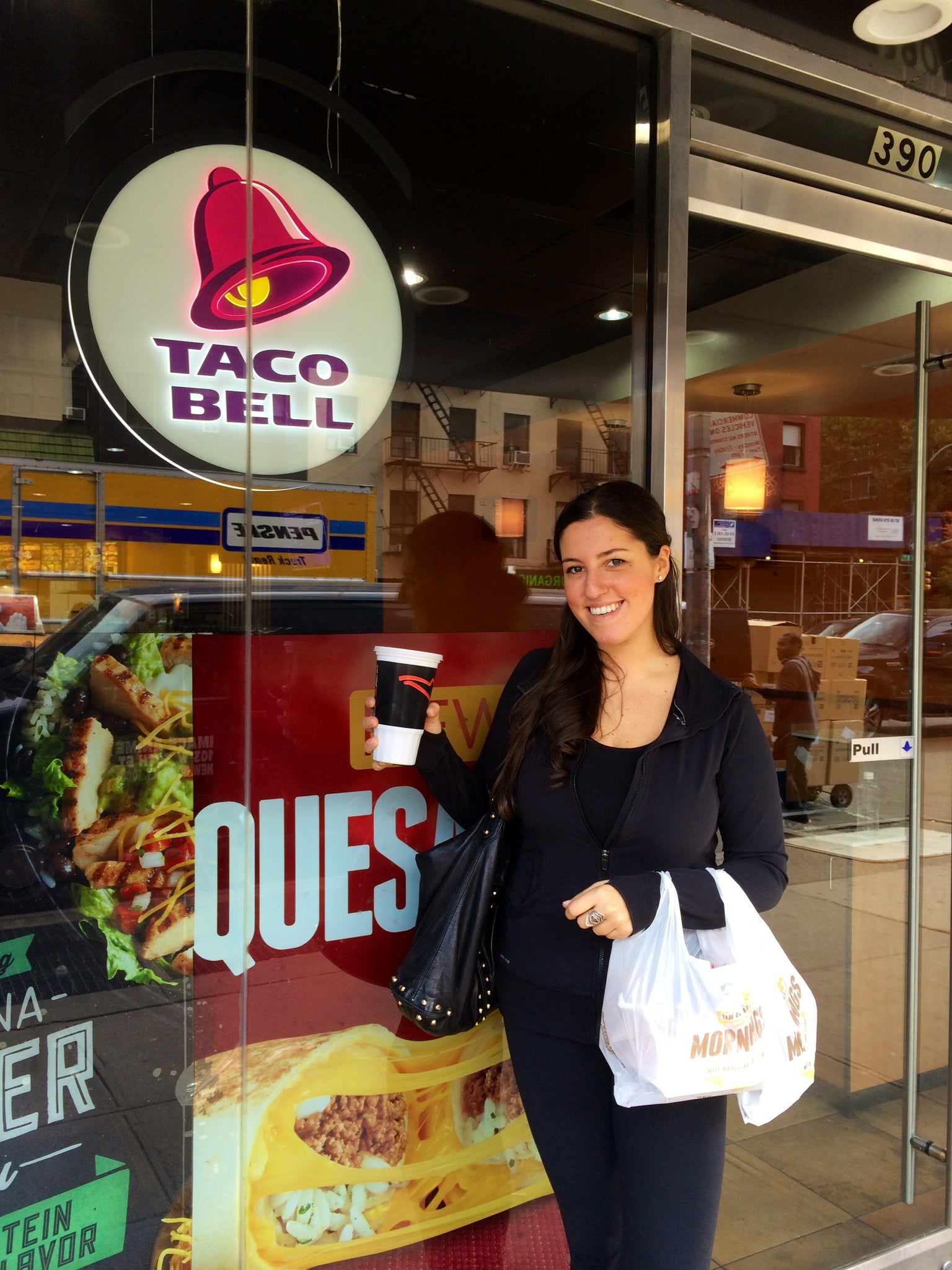 Once I returned to the office, items were carefully displayed for photography and más consumption. Cooper Fleishman described the Sangrita Blast as "gumdrop hell." Sales director Dina Bloch, however, characterized it as "yummy."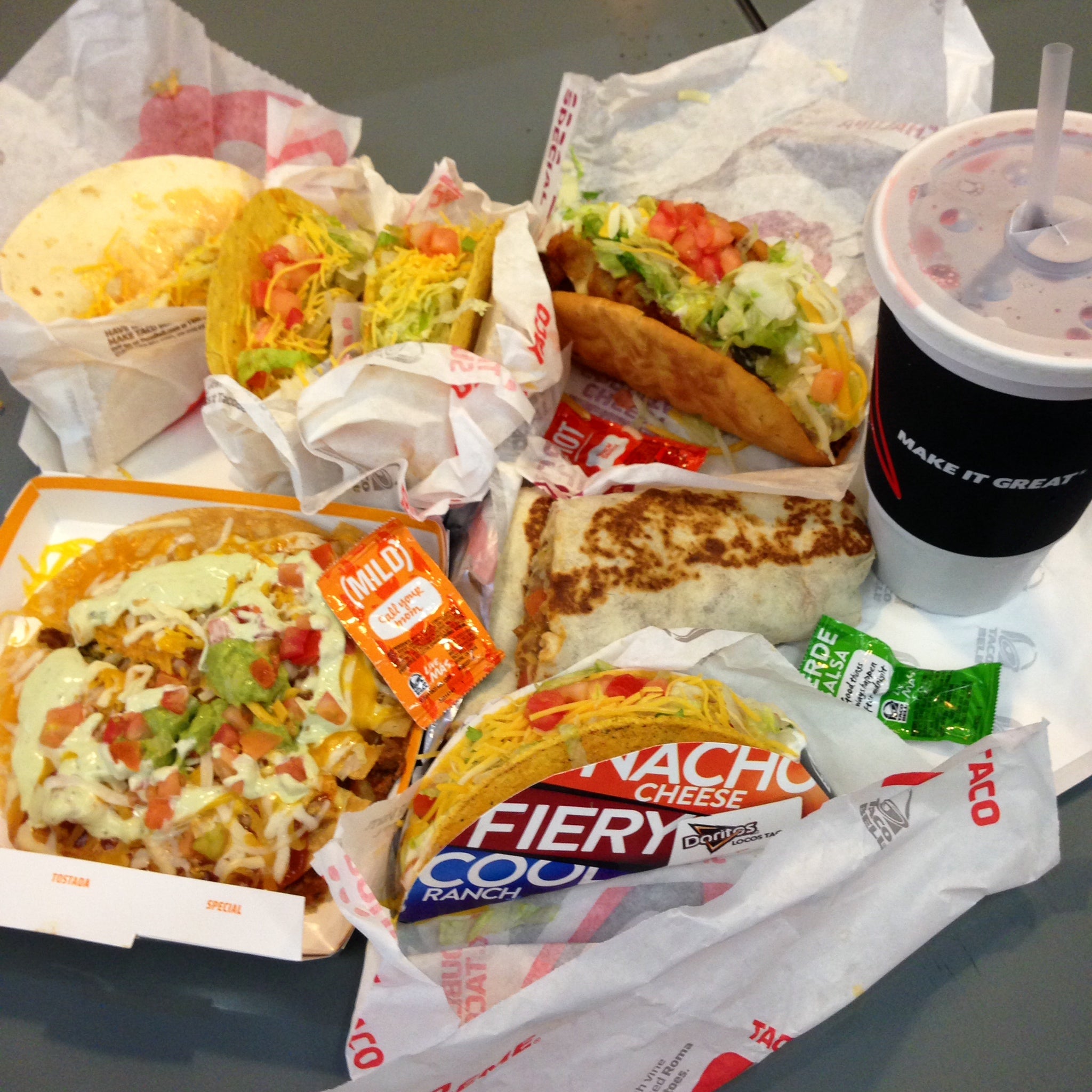 The spicy potato taco (a horrifying chalupa-like monstrosity) and the Mexican pizza were quickly consumed… but the rest of the spread was picked over and left, eventually deemed not fit for human stomachs. Which I guess lays bare the only problem with the Taco Bell app: Yes, it allows you to bring into reality the weirder, most fantastic taco-based items you've hazily dreamed about during your 1am roll through the drive-thru. But maybe we weren't supposed to give those dreams life. Maybe some things are better left digesting in our imaginations than in our bodies. 
Photo via Marisa Kabas