A group of students and their professor were going about their online class when they noticed thieves robbing one of their classmates in the middle of the lesson.
The girl, whose name on Zoom appears as Majo, was muted throughout the video. She turns around to face her bedroom door, likely hearing the intruders. She stands up and that's when the intruders come in with what seems to be one of the girl's family members, and the thieves push them both off-screen.
At this point, several classmates unmute themselves to alert the professor that, "They are robbing Majo's house."
One student says he's going to call the police, and the professor urges others to do the same.
"Quickly, call the police. Call the parents," the professor said, alarmed.
For the rest of the video, the Majo's computer camera was knocked over, and the robbers eventually took her laptop, reported Noticias Nuestra Realidad, an independent news organization in Paraguay (though the incident took place in Ecuador).
The video went semi-viral after it was posted by u/diego_sr in the popular subreddit r/PublicFreakout with the caption, "Student gets robbed in the middle of her online class in Ecuador."
The video picked up attention, including from María Paula Romo, the minister of the interior in Ecuador. Romo tweeted that the four men were arrested later that day.
"CAPTURED The @PoliciaEcuador immediately captured those responsible for the theft of a home in Ambato. The event was recorded on video, while a student received classes online," the tweet reads.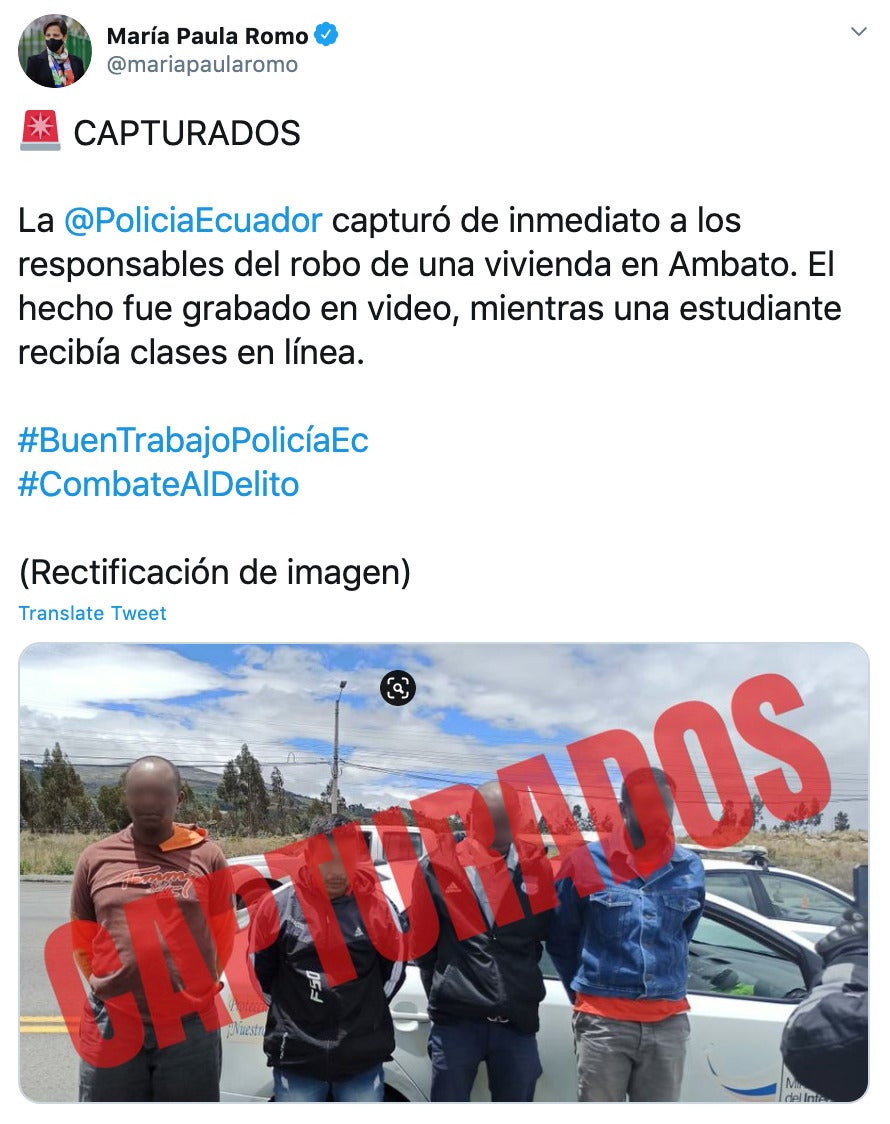 The student's laptop was also recovered, reported LAD Bible.
---
Today's top stories