Not everyone can be as cool as Barack Obama.
During his time in office, Obama often related to voters with playlists on Spotify, highlighting his favorite songs of the year. In 2015, the White House joined the music streaming platform and Obama shared two playlists: daytime and nighttime summer jams.
The president's mix of Otis Redding, Beyoncé, and Florence and the Machine earned him tons of street cred. Since then, it's become a tradition. In January, he dropped a compilation of his favorite 2017 songs. The 19-track playlist included songs by SZA, Kendrick Lamar, and Portugal the Man.
But all hot things eventually go mainstream, and these seven politicians proved that, launching their own public playlists on Spotify. As noted by Texas Monthly, Spotify playlists have become a tool that many politicians use to connect with people. But that doesn't mean they're always good.
Don't get us wrong, not all of them suck. Beto O'Rourke's features some tributes to his punk days with cameos by Buzzcocks and At the Drive-In. Others like Sen. Orrin Hatch (R-Utah) don't quite hit the mark.
Here's a look at some standout politician playlists. Some we're highlighting because they're surprisingly good (we see you, Tim Kaine). Others—they're too shitty to ignore.
Paul Ryan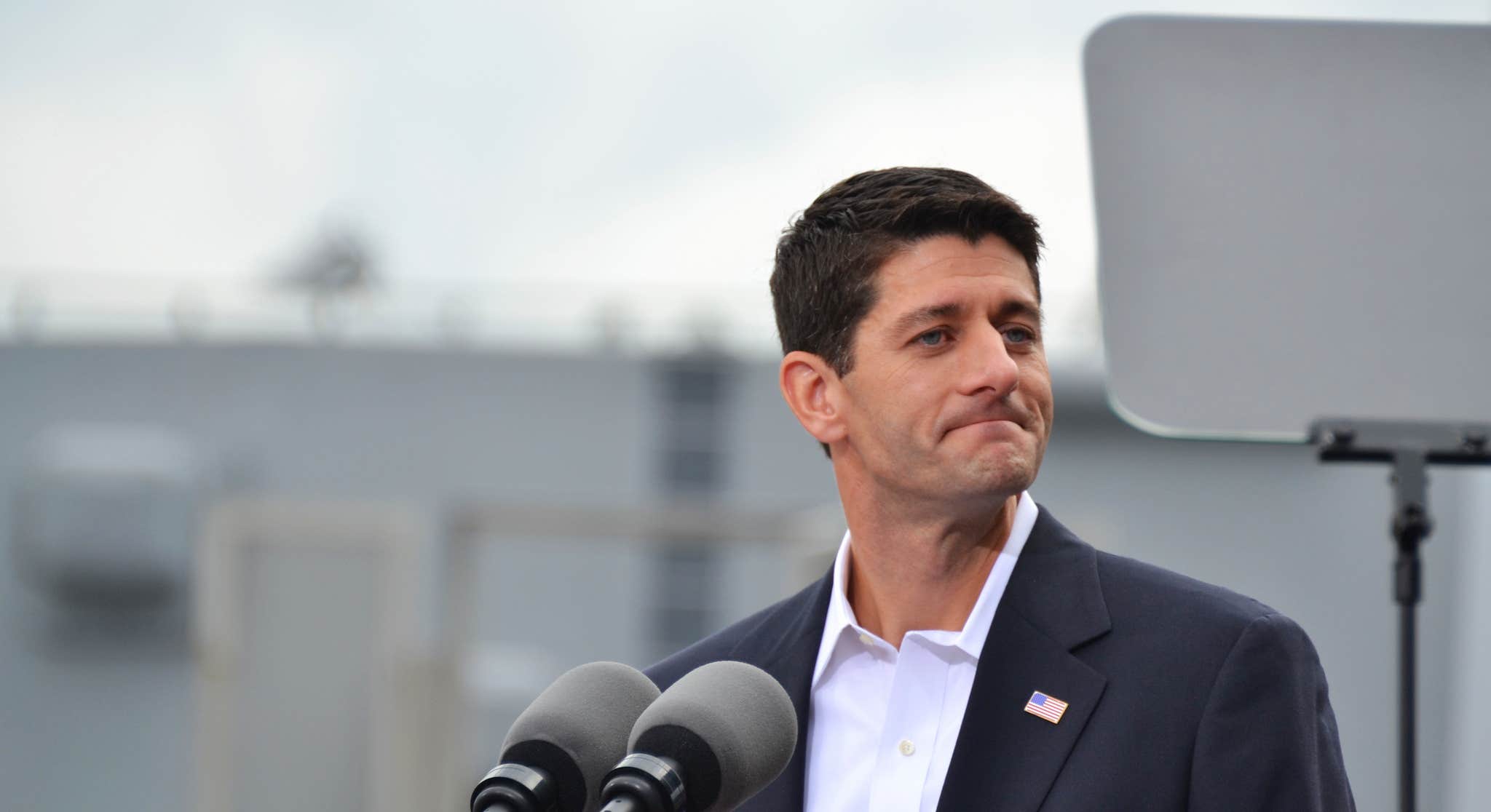 Before departing from Congress this month, the Speaker of the House left us with this questionable playlist. Tracks include the Marshall Tucker Band's "Can't You See" and Metallica's "Enter Sandman."
As noted by Vanity Fair, Ryan "likes to project an aura of masculinity that's reflected in his favorite tunes: he's obsessed with doing P90X, making his own bratwurst, growing beards, and punching catfish—all to the sweet sounds of Metallica, Beastie Boys, and other Gen-X jams."
Tim Kaine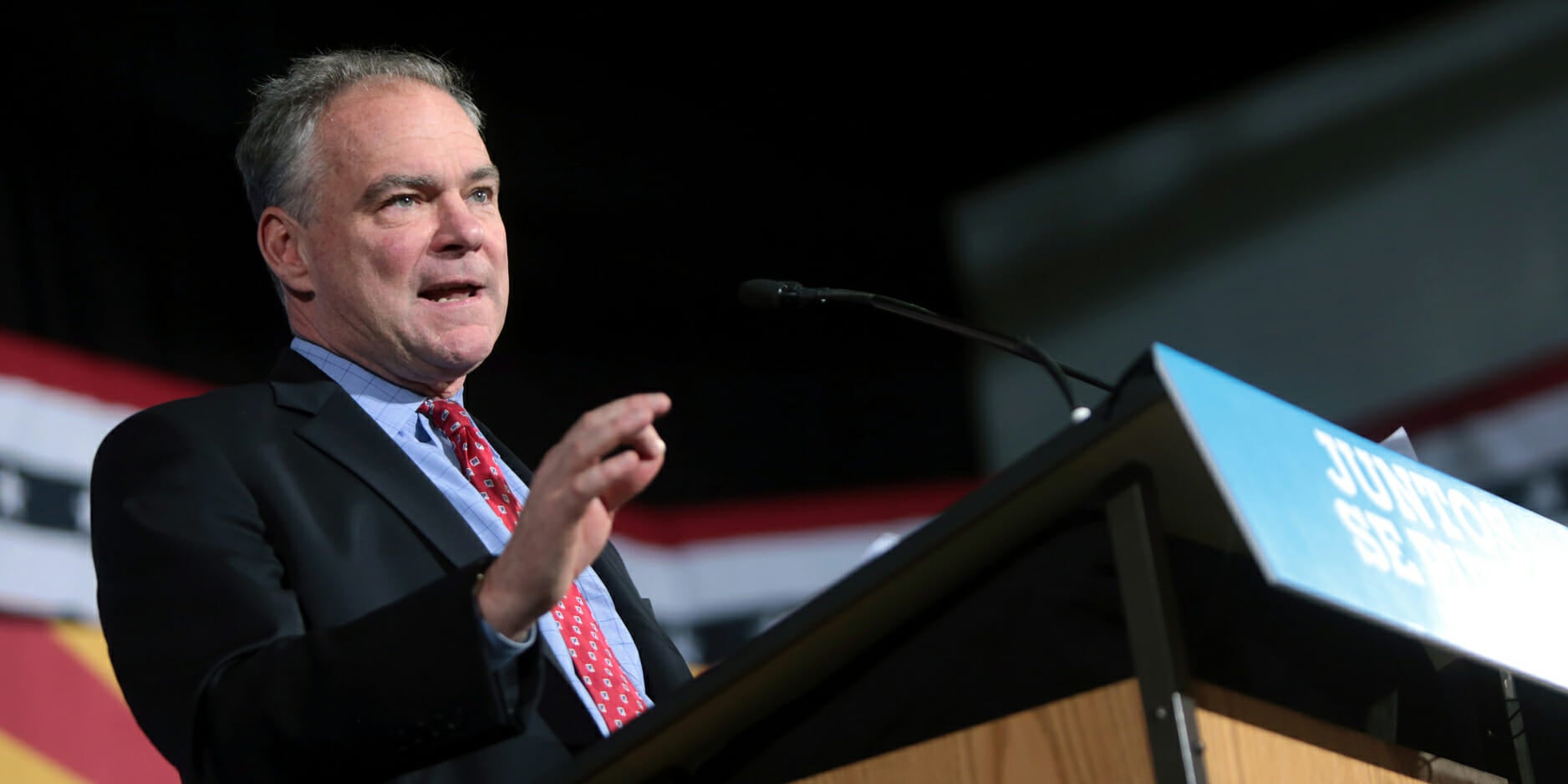 During his vice presidential run alongside Hillary Clinton, Sen. Tim Kaine (D-Va.) dropped a 17-track playlist featuring his favorite songs. It included the Alabama Shakes, David Bowie, and the Replacements. But this year, Kaine uploaded a new and improved playlist to soundtrack his Senate run. "Kaine, a serious music fan and noted self-taught harmonica player, will feature the playlist at his campaign rallies," a press release said at the time.
And while we're not sure how many self-taught harmonica players are out there jamming to SZA or Pharrell Williams, we're here for it all the same. The 31-track playlist rehashed some songs from the original playlist but also added songs by the Clash, Tom Petty, and more.
Beto O'Rourke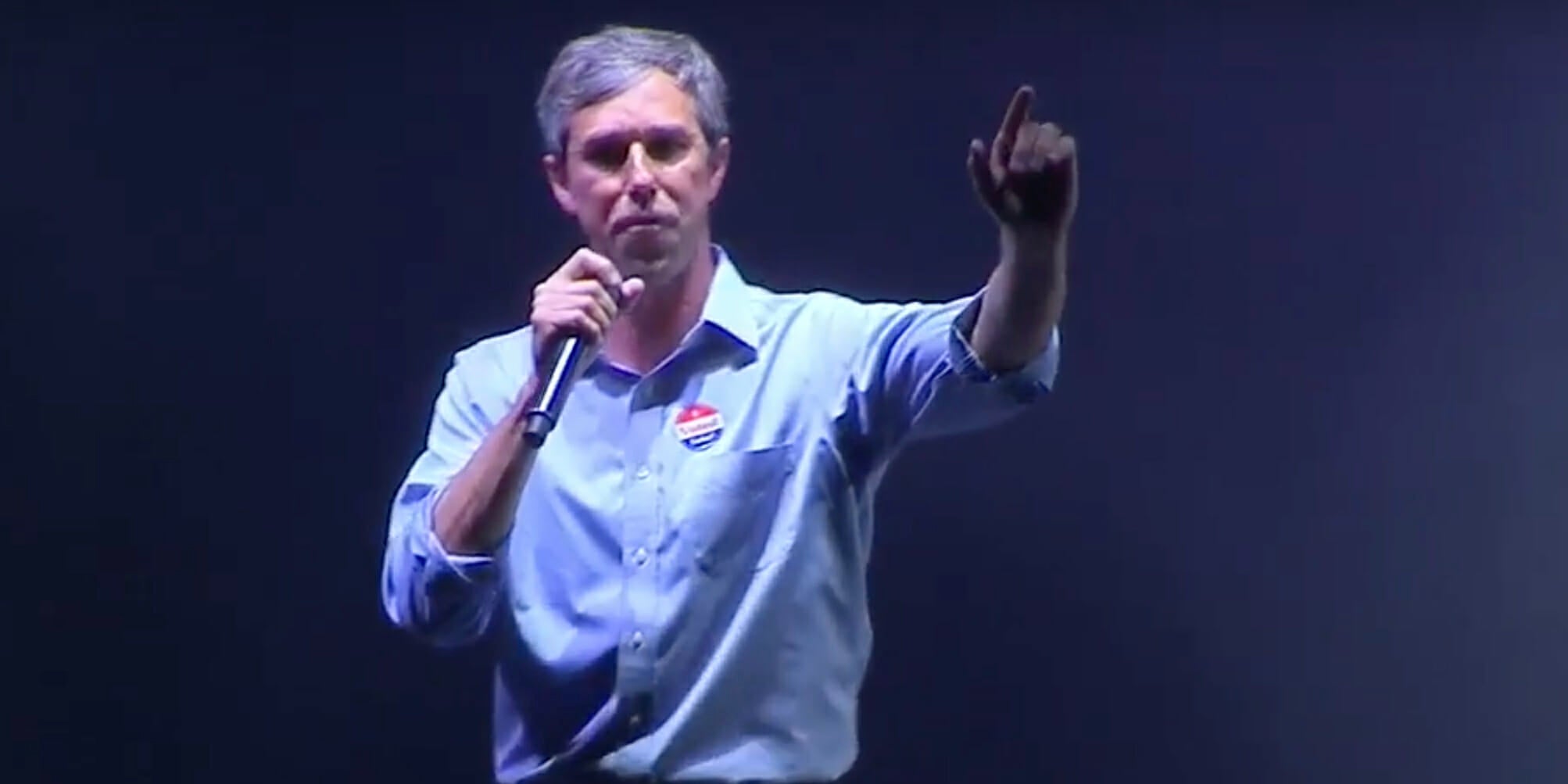 The Senate hopeful pushed out his "BBQ for Beto" playlist in October 2018.
It featured plenty of tributes to his punk rock roots, while also appealing to his more traditional supporters. O'Rourke achieved that by mixing in tracks by the Zac Brown Band and Tim McGraw next to songs by Fugazi and Husker Du.
"When it comes to swerves out of the mainstream, though, O'Rourke redeems his schmaltzy taste nicely. Yeah, he apparently enjoys listening to some cheesy music sometimes, but also, credit where it's due, he does bring some of that punk rock attitude through," Texas Monthly wrote in a playlist review.
The outlet also pointed out that of the 96 tracks on O'Rourke's playlist, 25 are punk or indie rock.
Kamala Harris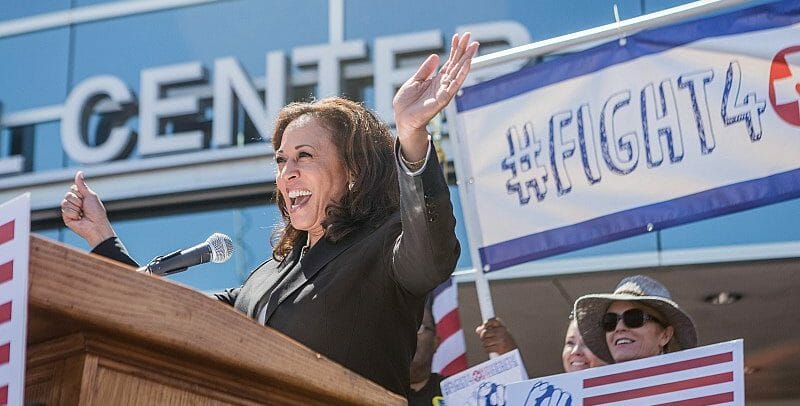 Sen. Kamala Harris's (D-Calif.) playlist might be the edgiest we've seen—consider this a formal request for a Spotify collab between her and O'Rourke.
The California politician's "All Time Favorites" playlist includes 46 songs by artists including Childish Gambino, A Tribe Called Quest, Chance the Rapper, and Migos.
The compilation dropped last June as a nod to African-American Music Month and quickly received acclaim online.
"Our nation has an indelible soundtrack, songs that have become anthems recognized across the world," Harris said in a statement about the playlist.
"Much of that soundtrack is inspired and informed by the vast contributions of African-American artists in jazz, R&B, rap, hip-hop, and beyond."
Darrell Issa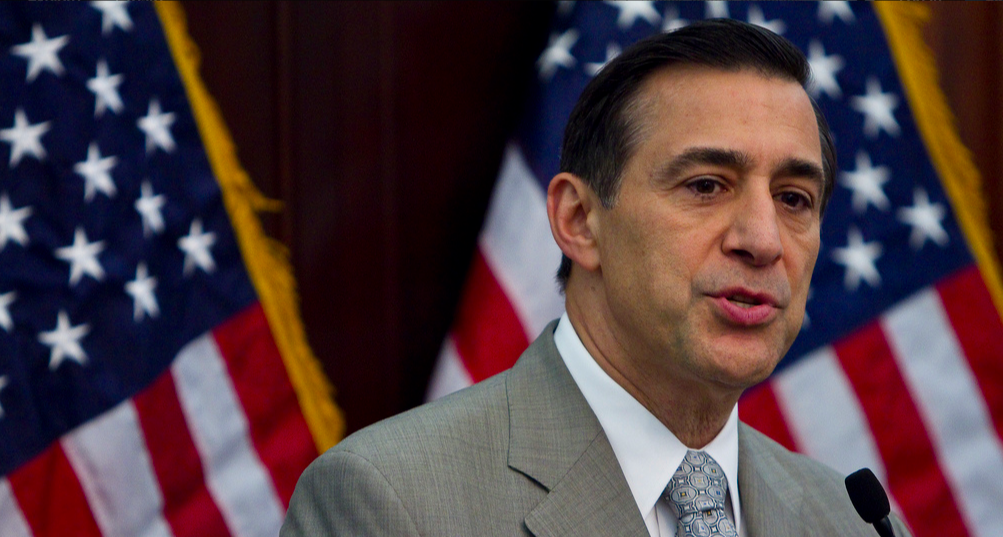 Elton John's "Crocodile Rock," Rod Stewart's "Do Ya Think I'm Sexy?" and a whole lot of Bob Dylan make appearances on the California representative's playlist. The 65-year-old Republican even earns some street cred by including Ryan Adams' moodier cover of Taylor Swift's "Shake It Off" over the original. But, as noted by Salon, a handful of that cred is lost over Issa's inclusion of Shaq's "What's Up Doc? (Can We Rock)" which he reportedly included because the song's beat includes a sample of a car alarm system Issa's company, Direct Electronics, made.
In addition, Shaq's verse includes product placement for the brand. "Issa isn't the richest man in Congress for nothing," Salon added. According to Forbes, Issa's net worth is upward of $250 million.
READ MORE:
Orrin Hatch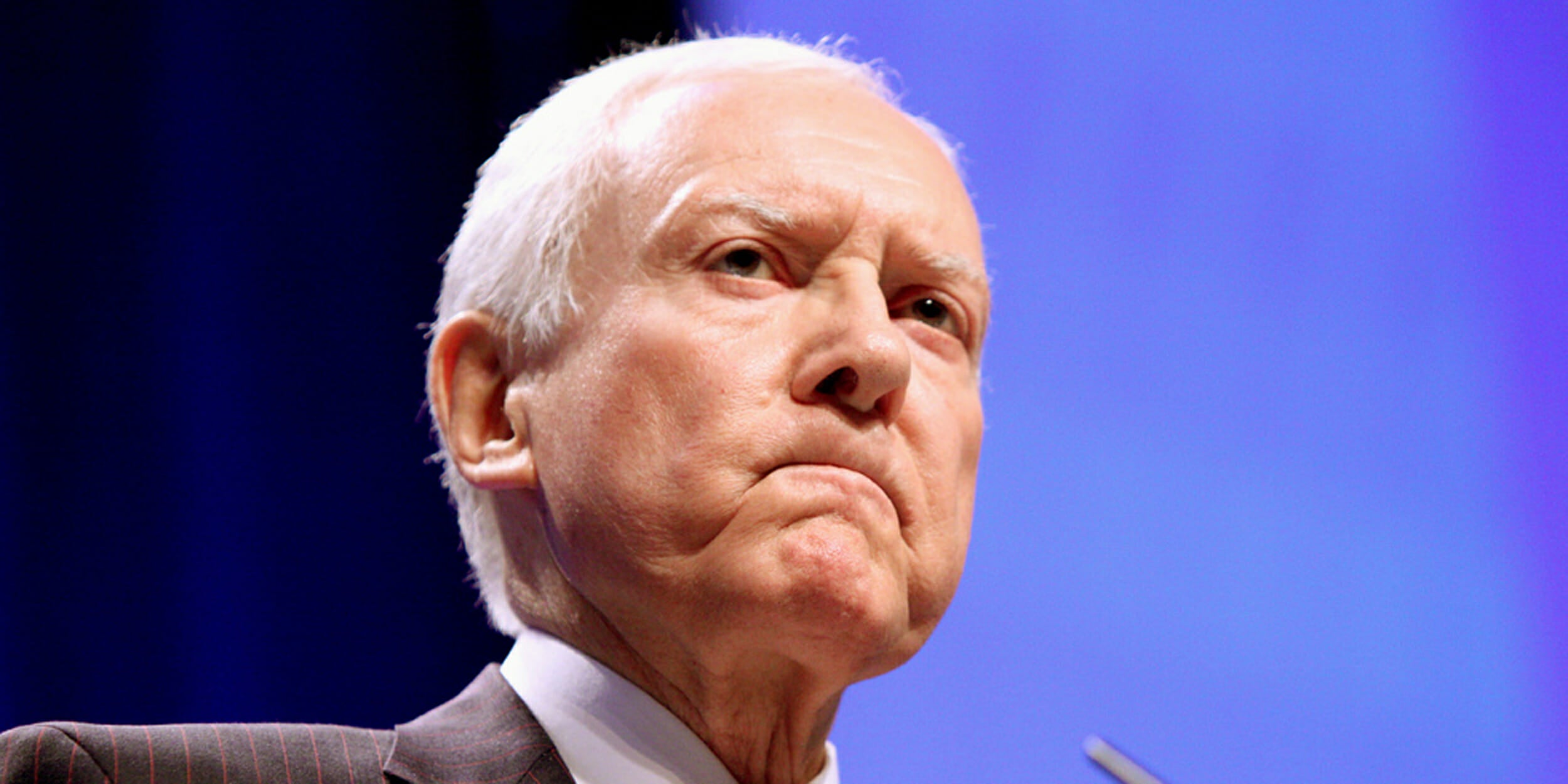 By far the cheesiest of politician playlists, the Utah senator's list consists of songs by Ludwig van Beethoven and Antonio Vivaldi.
As noted by Salon, a lot of the tracks here seem on brand for the 84-year-old politician and songwriter (who was 82 when his playlist was released). But others—like "Everybody Talks" by Neon Trees and "On Top of The World" by Imagine Dragons are painfully and obviously out of place.
"Is Hatch really listening to Imagine Dragons and Neon Trees? Doubtful, but that's less embarrassing than the idea that someone thought those bands would make Hatch seem cool," the publication said.
Songs like "God Bless The U.S.A," "America the Beautiful," and "The Star-Spangled Banner" are all also included on the longest-serving Republican U.S. senator's playlist, which seem much more apt. 
Cory Booker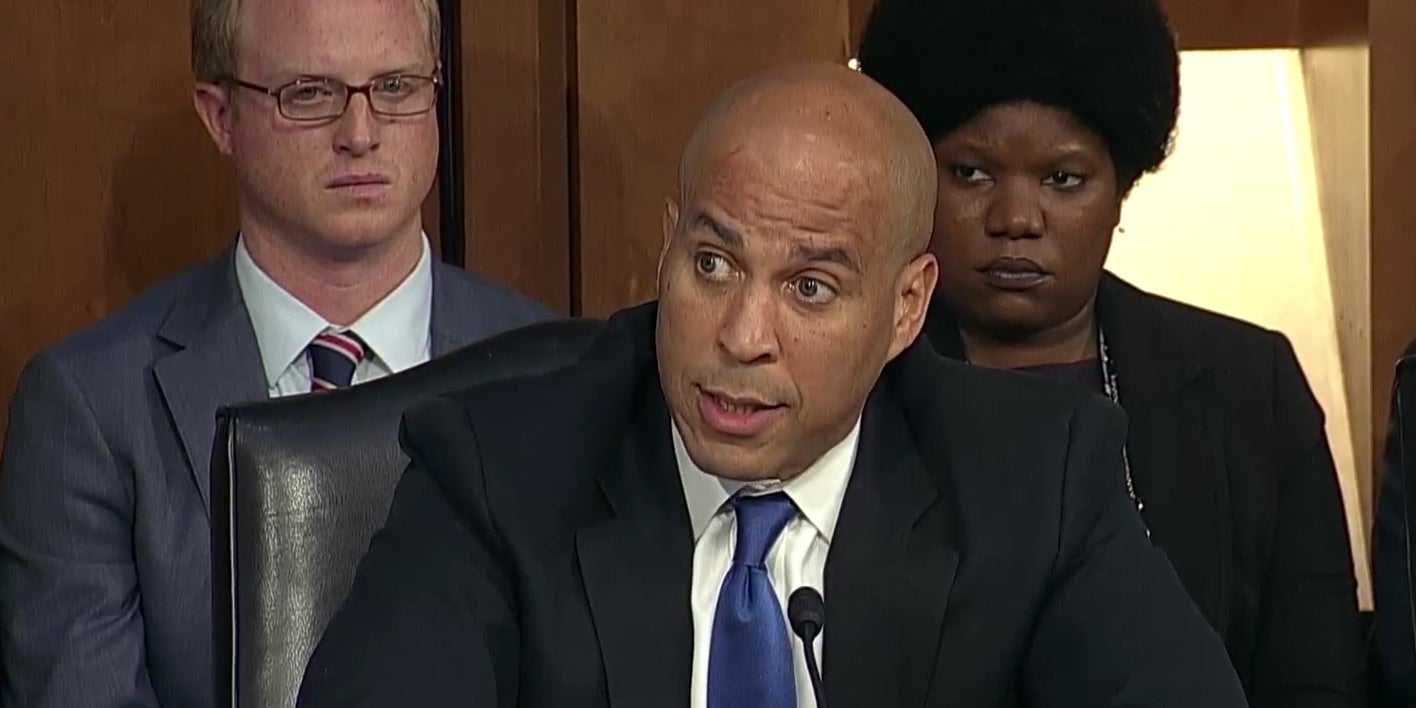 Where can you find a mix of songs by Common, Marvin Gaye, Katy Perry, the Fugees, and Neil Diamond?
Look no further. Sen. Cory Booker's (D-N.J.) playlist consists of 101 songs that are half tracks he probably actually listens to and half obligatory New Jersey politician references like Springsteen and Bon Jovi.