Samsung unveiled its flagship Galaxy Note 8 smartphone today, following up on one of the biggest launch disasters in tech history.
Galaxy Note 8 specs
As we expected, the device looks like a slightly boxier version of the glass and aluminum Galaxy S8 and S8 Plus released earlier this year. That's mostly good news as it sports the same attractive, curved edge-to-edge display. Keeping with tradition, the Note has a slightly larger 6.3-inch display versus the 5.8-inch screen on the Galaxy S8 and 6.2-inch display of the S8 Plus. It uses Samsung's Super AMOLED technology and has an eye-popping 2,960×1,440-pixel resolution.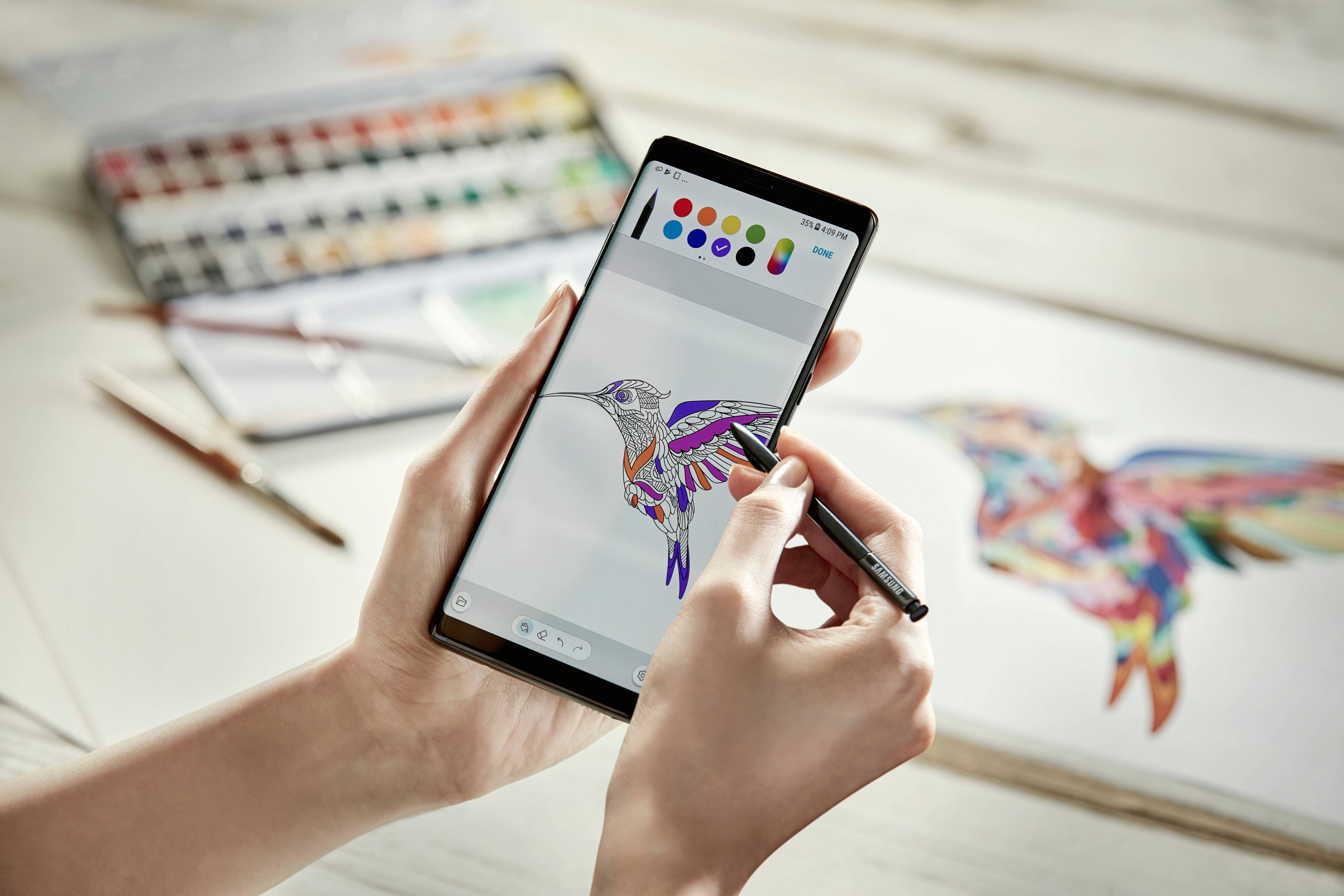 Of course, you can use the line's signature S-pen to navigate around the operating system. Samsung even toned down the Note 8's curves to make writing and drawing a bit easier.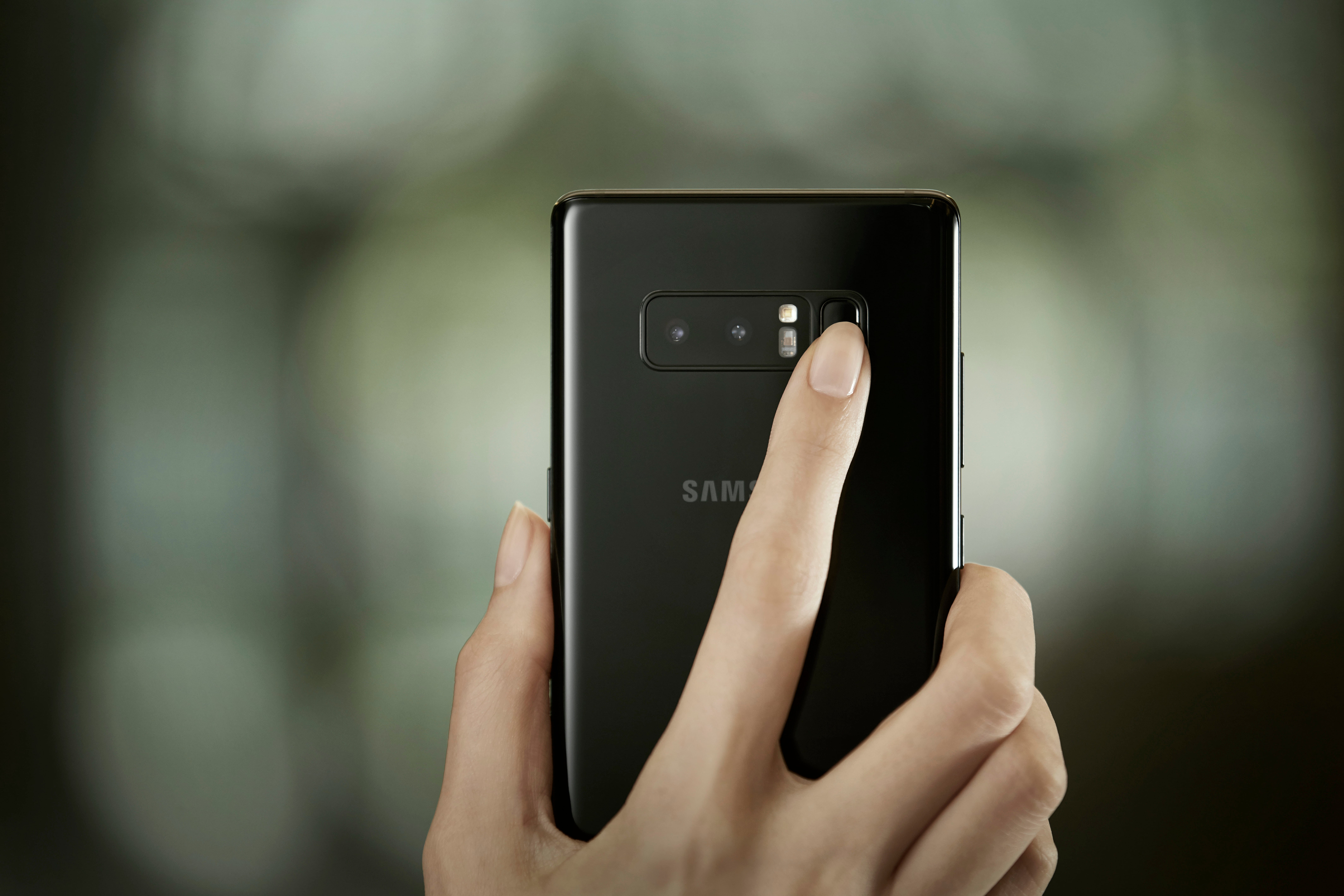 The bad news is the Korean giant chose not to reposition the poorly placed fingerprint sensor from the S8, once again putting it right next to the camera lens. This not only makes it difficult to reach, but also increases the risk of uploading blurry Insta photos.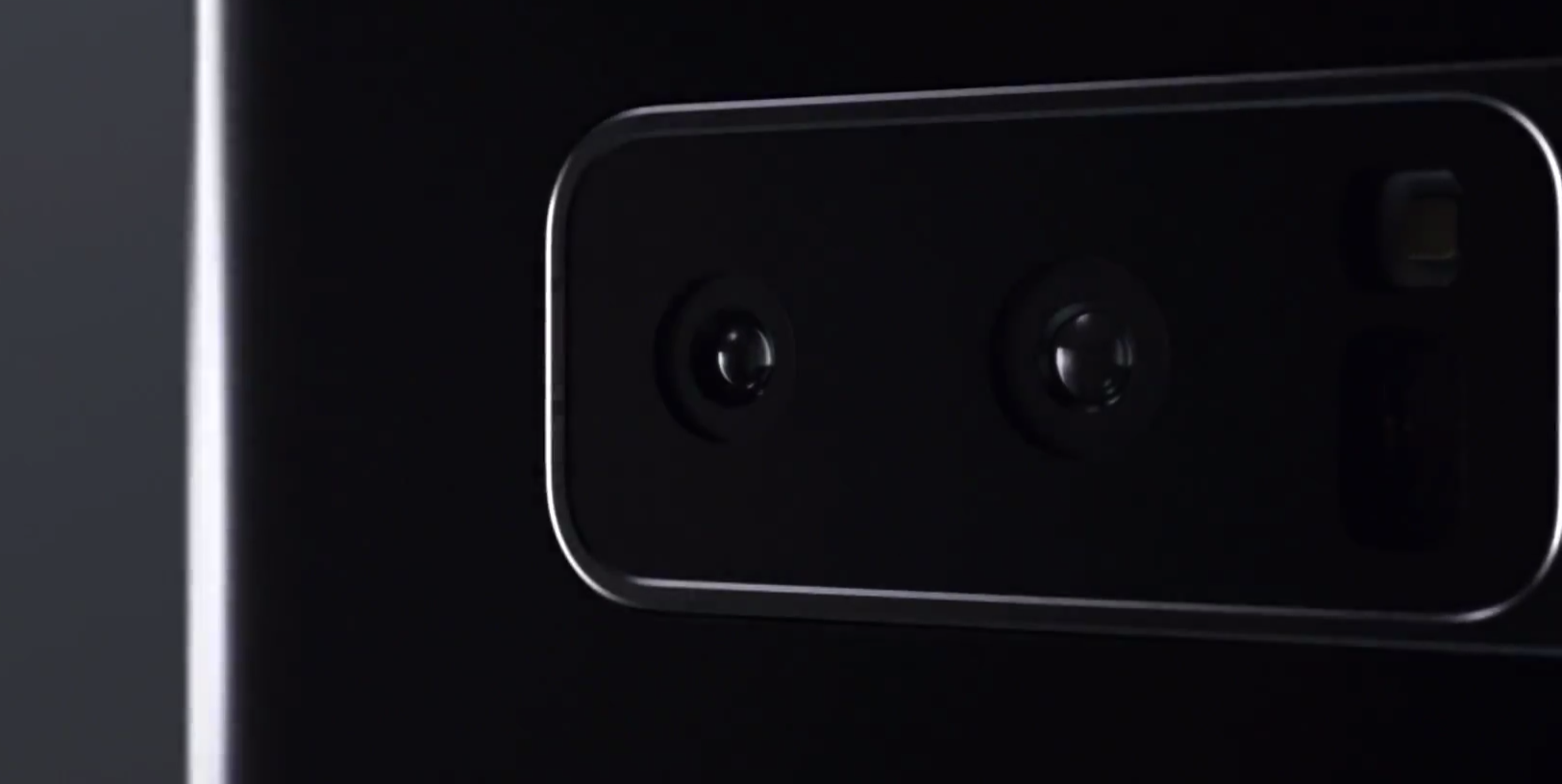 Galaxy Note 8 cameras
Speaking of photos, the biggest difference between the Galaxy Note 8 and S8 is the camera arrangement. Instead of a single 12MP rear camera, the Note 8 has a horizontal dual-lens orientation for portrait mode. One of the 12MP lenses is a regular wide-angle lens with a f/1.7 aperture, while the second lens has a f/2.4 aperture and 2x telephoto zoom. Sound familiar? That's because this setup is a lot like the one on the iPhone 7 Plus.
But Samsung took it a step further, adding optical image stabilization to both lenses and letting users adjust the background blur intensity on a 1-10 scale in portrait mode. The background defocus mode will also take two images, one with extreme bokeh effect and another normal wide-angle shot.
Unsurprisingly, 4K video capture returns along with the detailed 8MP front-facing "selfie cam" from the S8.
On the specs front, the device is powered by the latest high-end Snapdragon 835 processor, the same one used in the Galaxy S8 (see the trend?). The Note 8 will also come with a whopping 6GB of RAM, one of the few upgrades you'll see on a specs sheet between it and its smaller sibling. Storage starts at 64GB and can be expanded up to 256GB via a microSD card.
Other useful features include fast charging via USB-C, wireless charging, and IP68 water and dust resistance. A few potential cons include mono speakers and that pesky dedicated Bixby button Samsung put on the S8 to push its Siri competitor.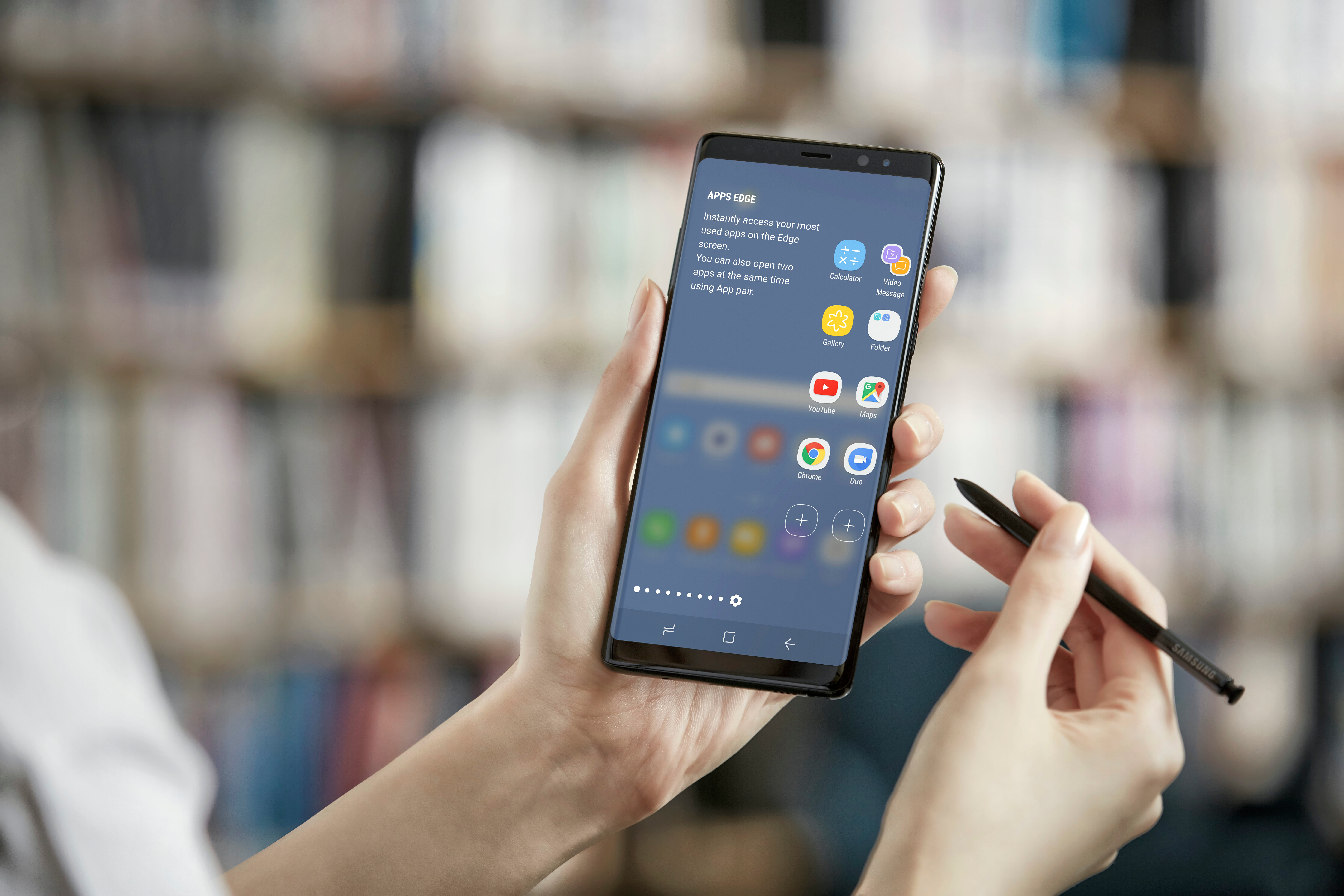 Galaxy Note 8 operating system
The Galaxy Note 8 will launch with Android 7.1.1 Nougat, despite the imminent release of Android 8.0 Oreo (Samsung claims it will be one of the first phones upgraded to Oreo). Samsung predictably brings a bunch of in-house features to the OS. A few of the best ones not found on the S8 are Live Message, which creates an animated GIF of a handwritten note, and the ability to write directly on the lock screen. Finally, a new Translate feature lets you highlight sentences with the S-pen which get immediately translated into 71 languages.
Now, let's talk about the battery. Many were shocked when Samsung announced it would keep the "Note" moniker after it was forced to recall the Note 7 following multiple reports of exploding units. But after a long investigation and convincingly heartfelt apology, Samsung is right back in the game.
To reassure its customers, Samsung is decreasing the size of the battery from 3,500 mAh to 3,300 mAh. It also instituted an 8-point safety check and partnered with a certification company to endorse the Note 8. Needless to say, Samsung is serious about getting this right. Galaxy Note 8 colors and accessories
The Korean giant is prepping several colors for the Galaxy Note 8, including a traditional black, deep sea blue, maple gold (champagne), and orchid grey (purplish silver). The phone will also launch with several in-house accessories, including wireless charging pads, cases, and portable chargers (see above).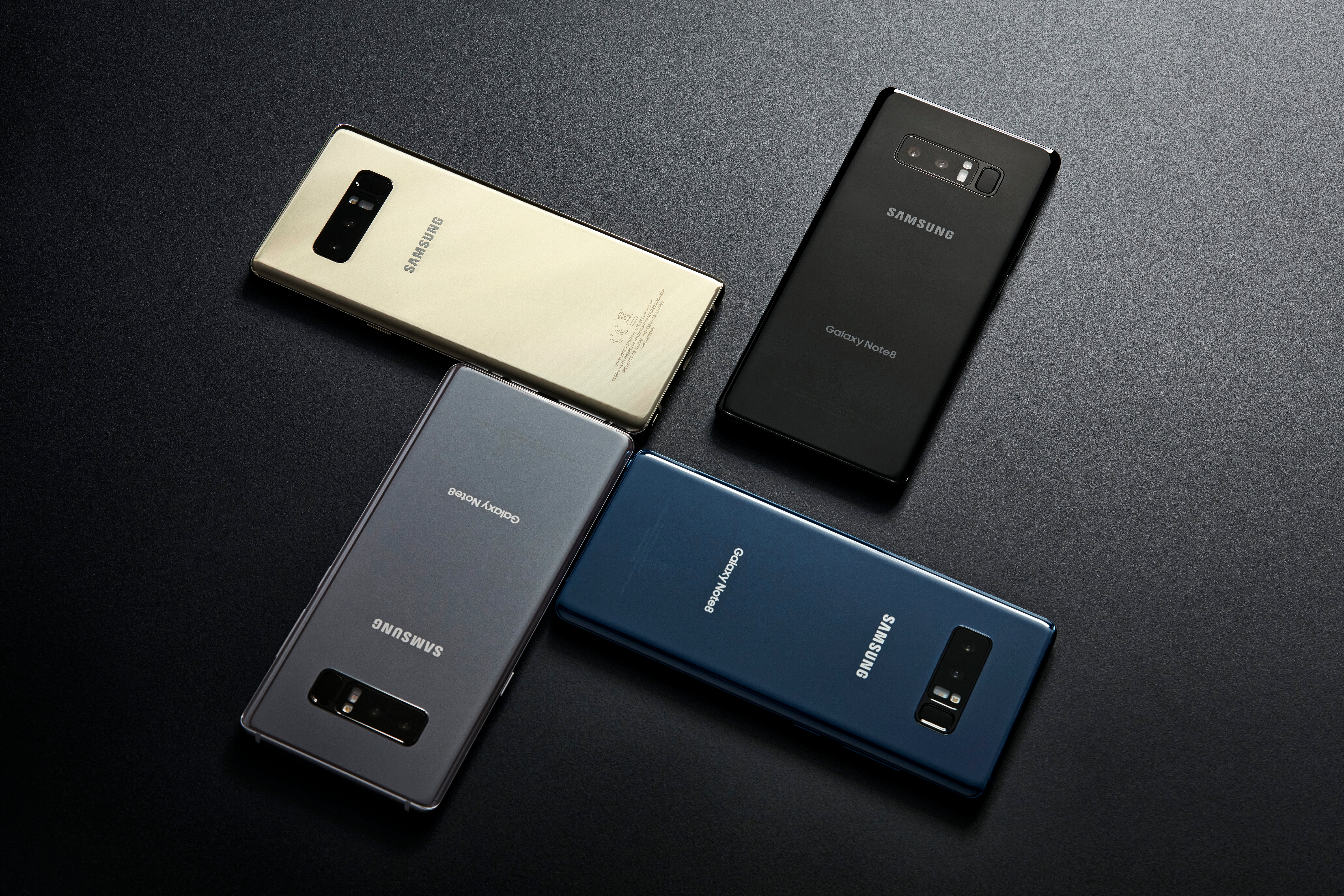 Galaxy Note 8 price
We don't know the price yet, but expect it to be around—you should sit down for this—$1,000. Fortunately, those who bought the Note 7 will get a heavy $425 instant trade-in discount, because nothing says sorry like wads of cash.
Galaxy Note 8 release date
Preorders will begin on Aug. 24, and both on-contract and unlocked versions will go on sale Sept. 25 in the U.S., South Korea, and other select countries. All U.S. customers who preorder the Note 8 will get a fast wireless charger and 128GB microSD card or Gear 360 VR headset.