This past week, Supreme Court Justice Ruth Bader Ginsburg was hospitalized for gall stones. She was well enough to participate in hearings while she was in the hospital, and she was released on Wednesday.
That hasn't stopped fake news account from riding the wave of her hospitalization to pick up clout by pretending she passed away. A tweet that falsely claims Ginsburg died is picking up steam.
Like hoax accounts, it mimics media outlets to try and dupe casual scrollers.
The lone fake tweet picked up enough steam that Twitter's search function plugs it in as an option when looking up Ginsburg.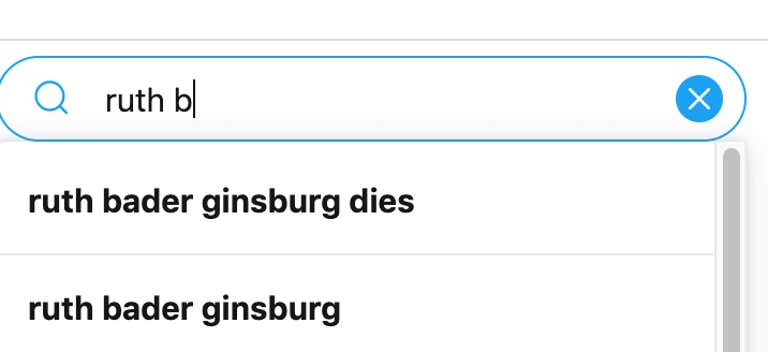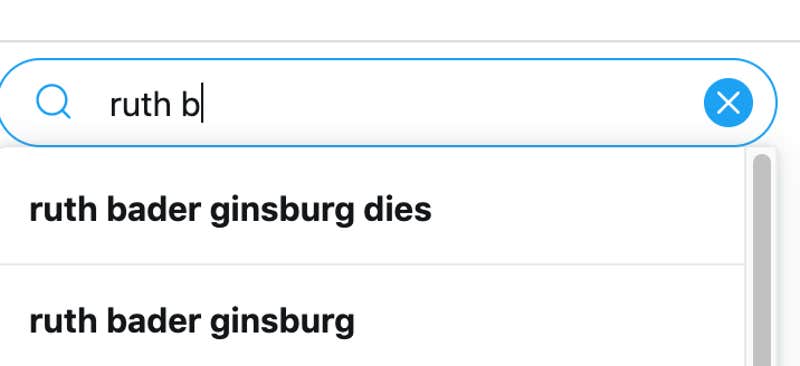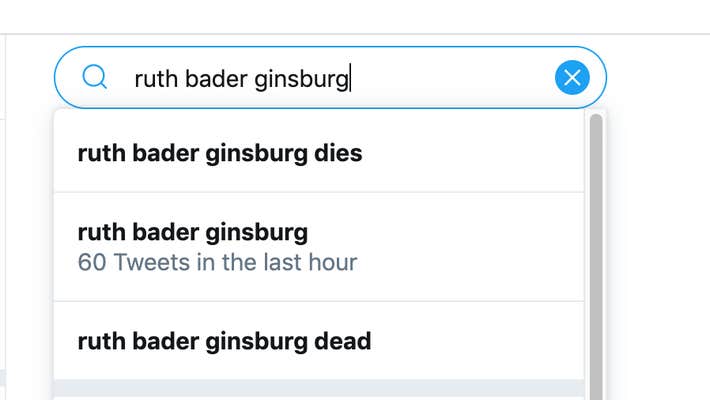 Of course, something like that is easy to debunk, but the truth never seems to pick up the same kind of traction as the initial outrageous claim.
This isn't the first time that Ginsburg has been falsely declared dead.
Similar tweets have cropped up from time to time. And conspiracy theorists are obsessed with the idea that Ginsburg died a long time ago.
But she did not and has not passed.
READ MORE: