Republican political strategist Rick Wilson bit off more than he could chew on Tuesday after attempting to cancel Domino's Pizza.
Wilson, a popular conservative critic of President Donald Trump, took aim at the company after noticing a complimentary tweet involving White House Press Secretary Kayleigh McEnany.
"You just killed your brand," Wilson said, adding his personal favorite hashtag #ETTD (Everything Trump Touches Dies)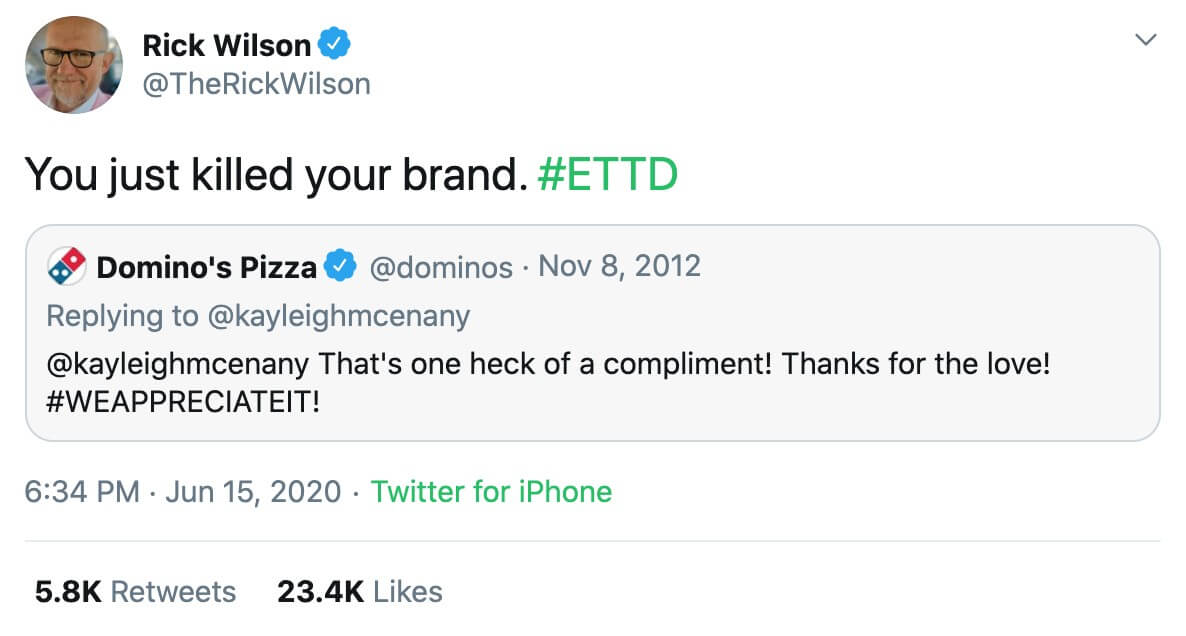 Domino's had thanked McEnany after she tweeted in support of the pizza chain, alleging that the company's pies were "better than any NYC pizza."
But theres just one problem. The tweet from Domino's was made in 2012, long before McEnany assumed her role in the Trump administration. And while McEnany was no stranger to controversy at the time, there's no indication that the company even knew who she was.
Incredibly, Domino's clapped back at Wilson not long after.
"Welp. It's unfortunate that thanking a customer for a compliment back in 2012 would be viewed as political," the company tweeted. "Guess that's 2020 for ya."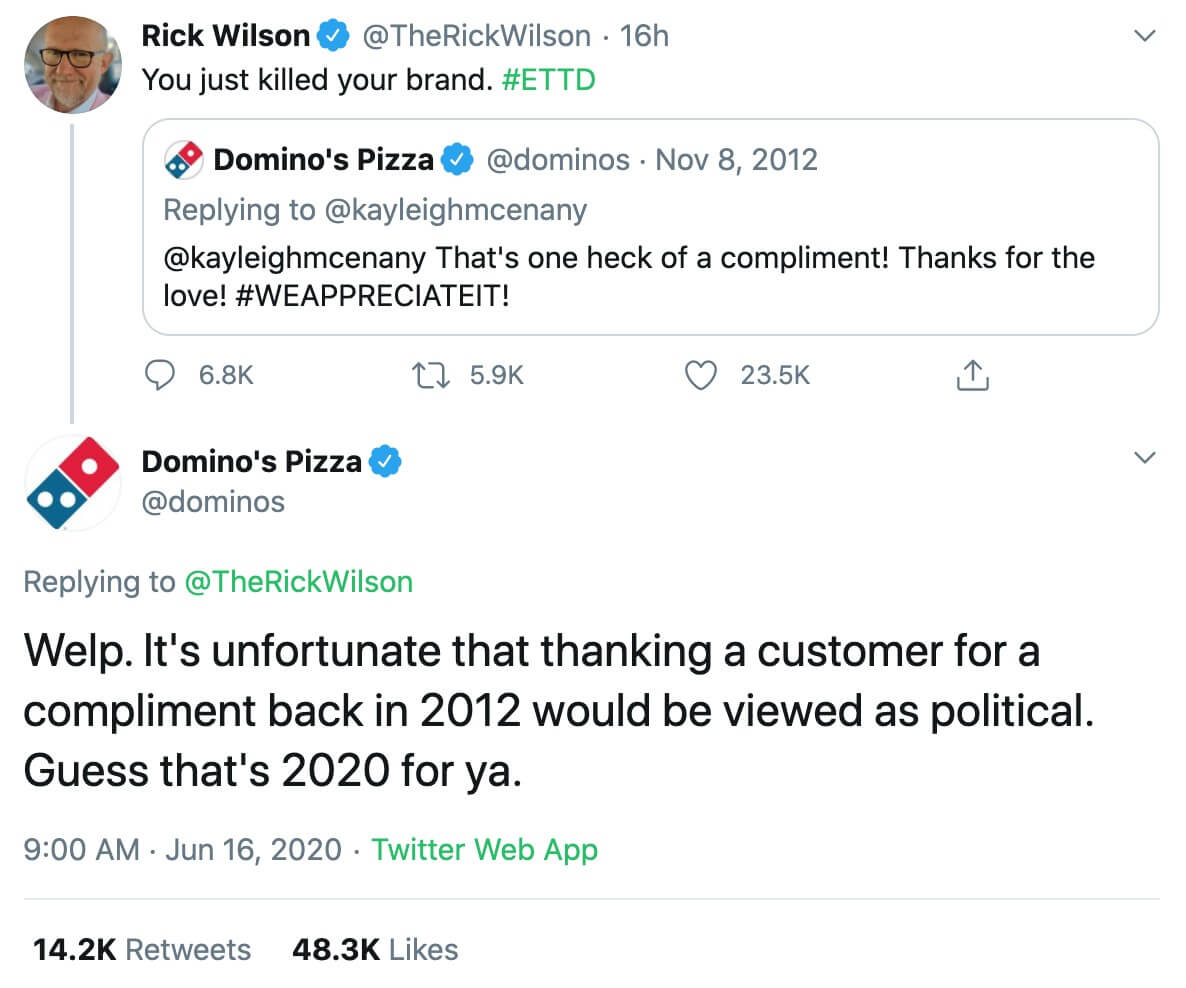 Domino's response immediately went viral and was praised by pro-Trump conservatives who have long despised Wilson.
"Imagine digging up a perfunctory thank you from a social media intern *in 2012* and trying to cancel Dominos because it interacted with someone who… joined the Trump administration 8 years later," Twitter user James Hasson said. "Rick Wilson has very little shame and somehow even fewer brain cells."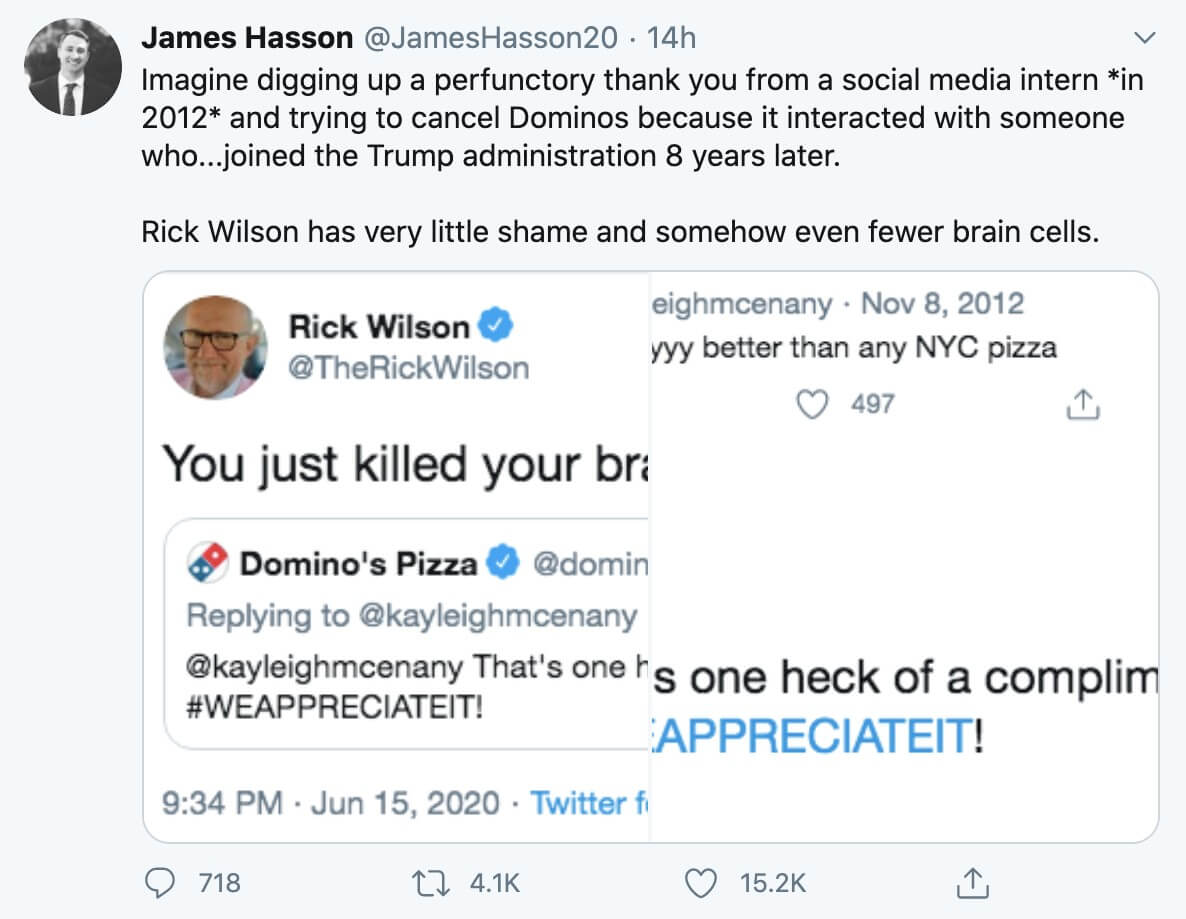 To Wilson's credit, the tweet has remained online despite the unrelenting onslaught of mockery.
But Wilson's problems didn't stop there. Around the same time, Twitter users began looking at Wilson's old social media posts just like he had done to Domino's.
Caleb Hull, a prominent conservative figure, pointed to a now-deleted Instagram post from Wilson that featured a Confederate flag.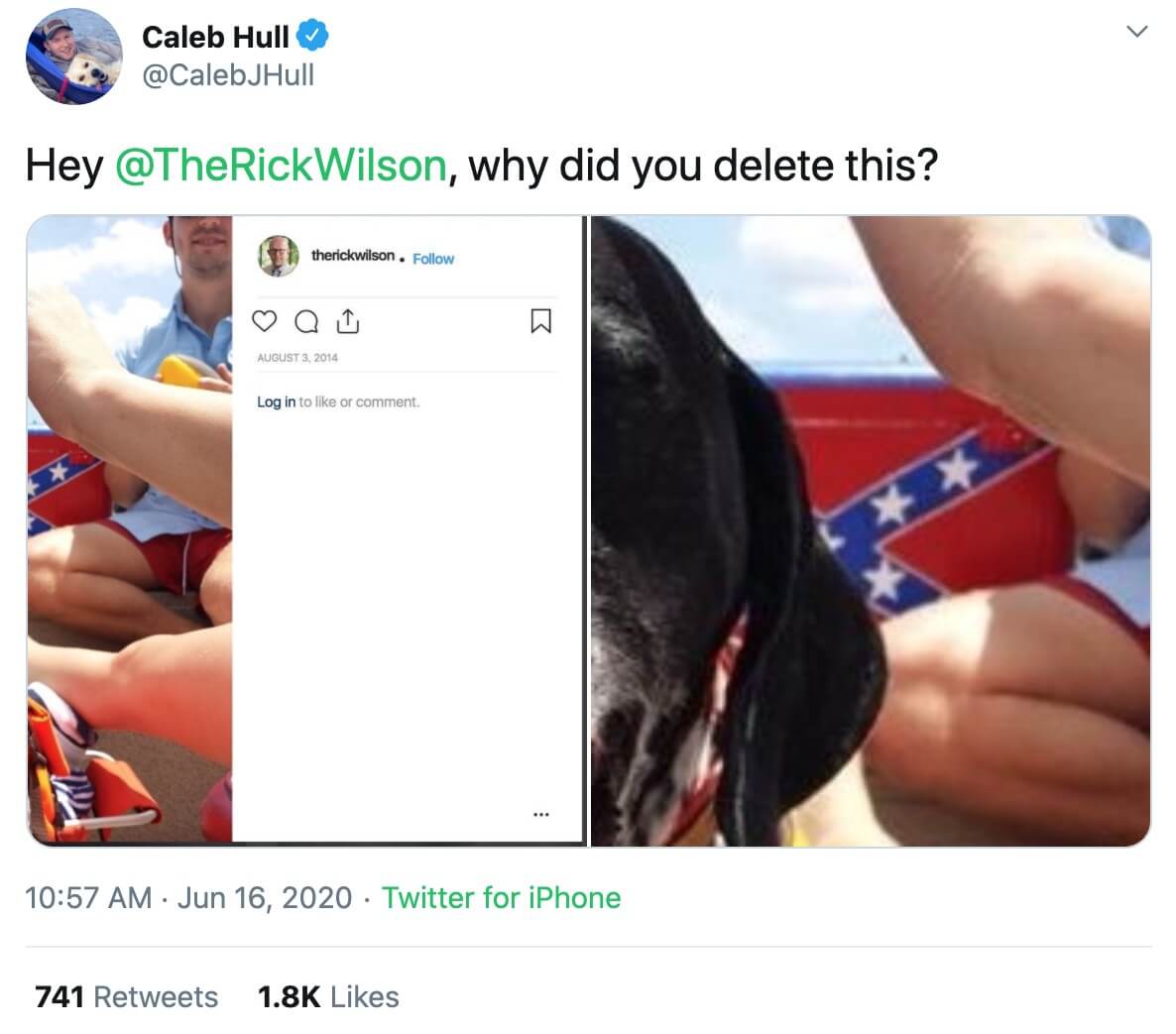 Even more awkwardly, after Wilson allegedly pulled down the image, a similar one was found on his wife's Instagram account as well.
The second image showed that the flag, featured on a cooler, included the phrase "The South Will Rise Again." In the comments, Wilson's wife appears to say the cooler is someone else's.
Hi @TheRickWilson, not sure if you realize, but your wife posted this on Instagram," Hull said. "May want to delete that one too!"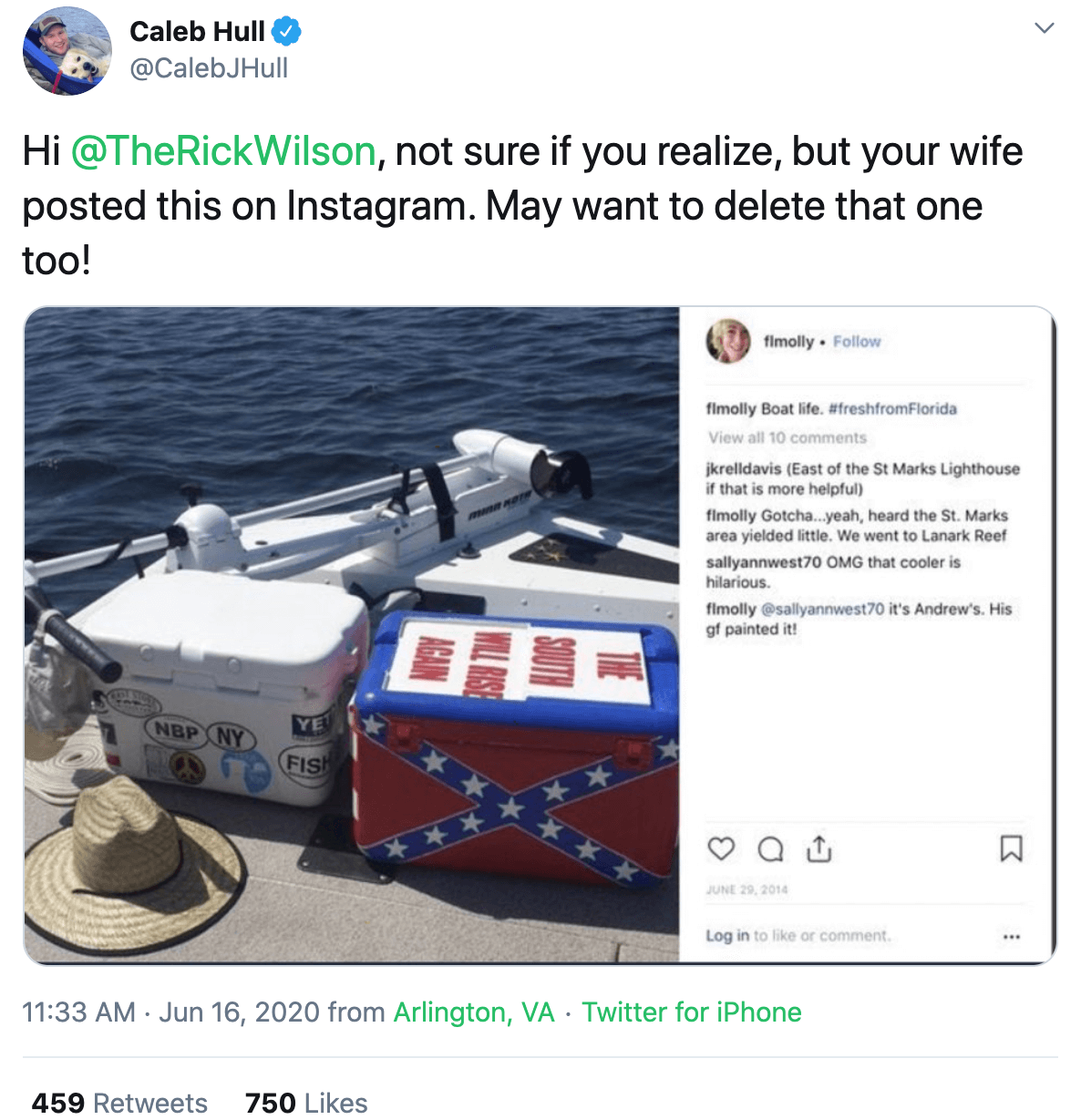 Wilson, who has more than one million Twitter followers, has not publicly addressed the Domino's or Confederate flag drama.
READ MORE: