New Hampshire's Greenville House of Pizza may be closed, but the academic programs it championed could help other small businesses avoid a similar fate. It's all thanks to a little help from Reddit.
On Thursday morning the husband of Reddit user LovesHerGeek was walking by the shuttered restaurant in Greenville when he saw three signs still pasted on its window encouraging students to get As in exchange for some free pizza. 
The photo was posted on Reddit's r/pics forum Thursday morning. It has since collected more than 2,000 comments from people saluting the pizza shop and sharing their own local business tales.
"Worked for a small business owner in high school," connor5150 commented. "He would check our grades and cut your hours it you if you got D's or F's and and bonus for A's and B's. I remember getting a D in Spanish and he made me work in the with the Hispanic women in the back of the store. I learned 2 things. 1. Language immersion works 2. those ladies busted their asses."
The photo from LovesHerGeek ultimately inspired Reddit general manager Erik Martin to offer free advertising and T-shirts to small businesses who foster academic success within their communities.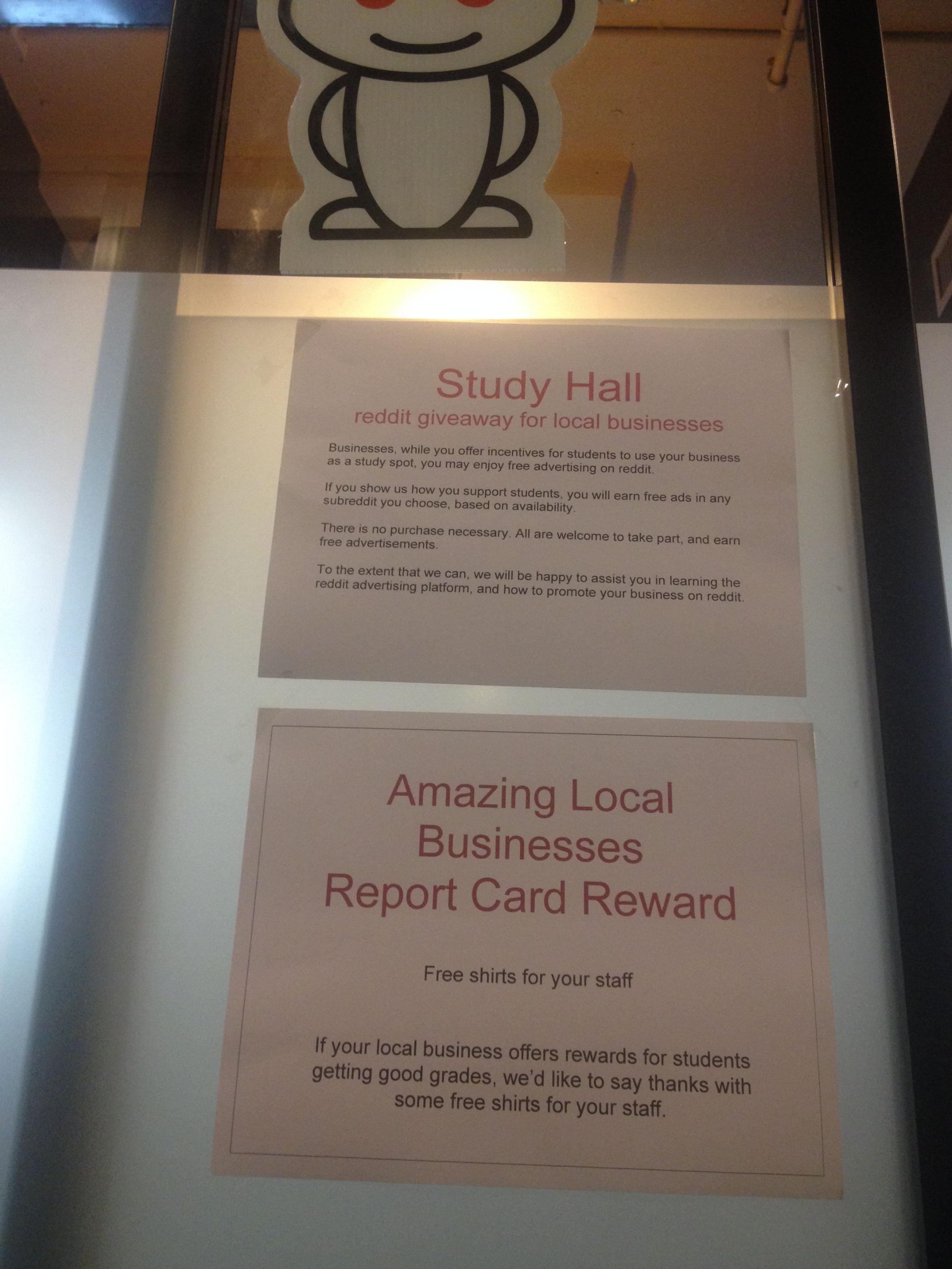 "If you are a local business (or a fan of one) that does anything like giving out free pizza for good report cards, we'd like to give you some free ads and shirts as a small token of thanks," Martin commented. "Email localbiz[at]reddit.com"
Illustration by Jason Reed