The head of the Police Benevolent Association of the City of New York—the city's largest police union—gave a speech backed by hundreds of police officers Tuesday pushing back against the anti-cop sentiment that has grown stronger in the aftermath of George Floyd's death.
PBA President Patrick Lynch called out politicians, saying they wanted police officers to "walk away from our communities and abandon you" and that they weren't consulting enough with police on legislation that affects officers. 
But Lynch's message may have been undercut by his resemblance to a certain Happy Days actor, which the internet took swift notice of. 
Twitter user @BaileyCarlin wrote, "Henry Winkler is losing it," in response to footage of Lynch's speech that was shared by PBA's Twitter account.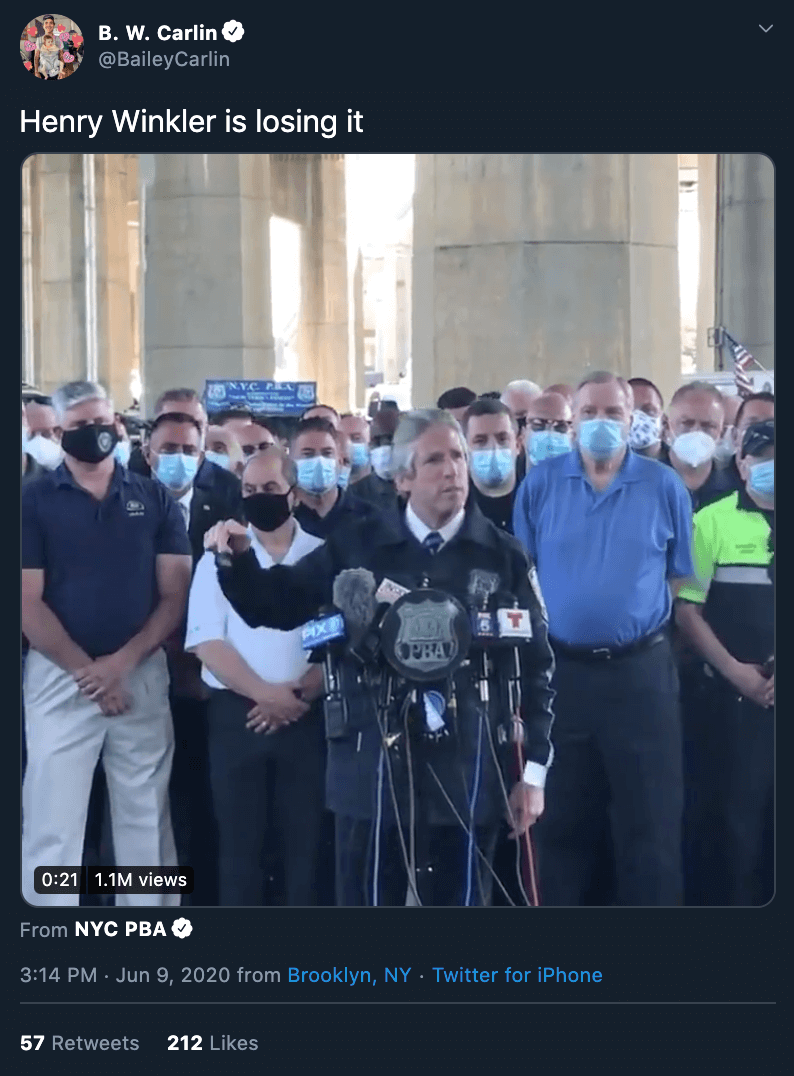 Lynch was chastised by many on social media for the tone and subject matter of his speech, so some users qualified their Winkler comparisons.
"Evil Henry Winkler with some choice words here," @david_j_roth tweeted.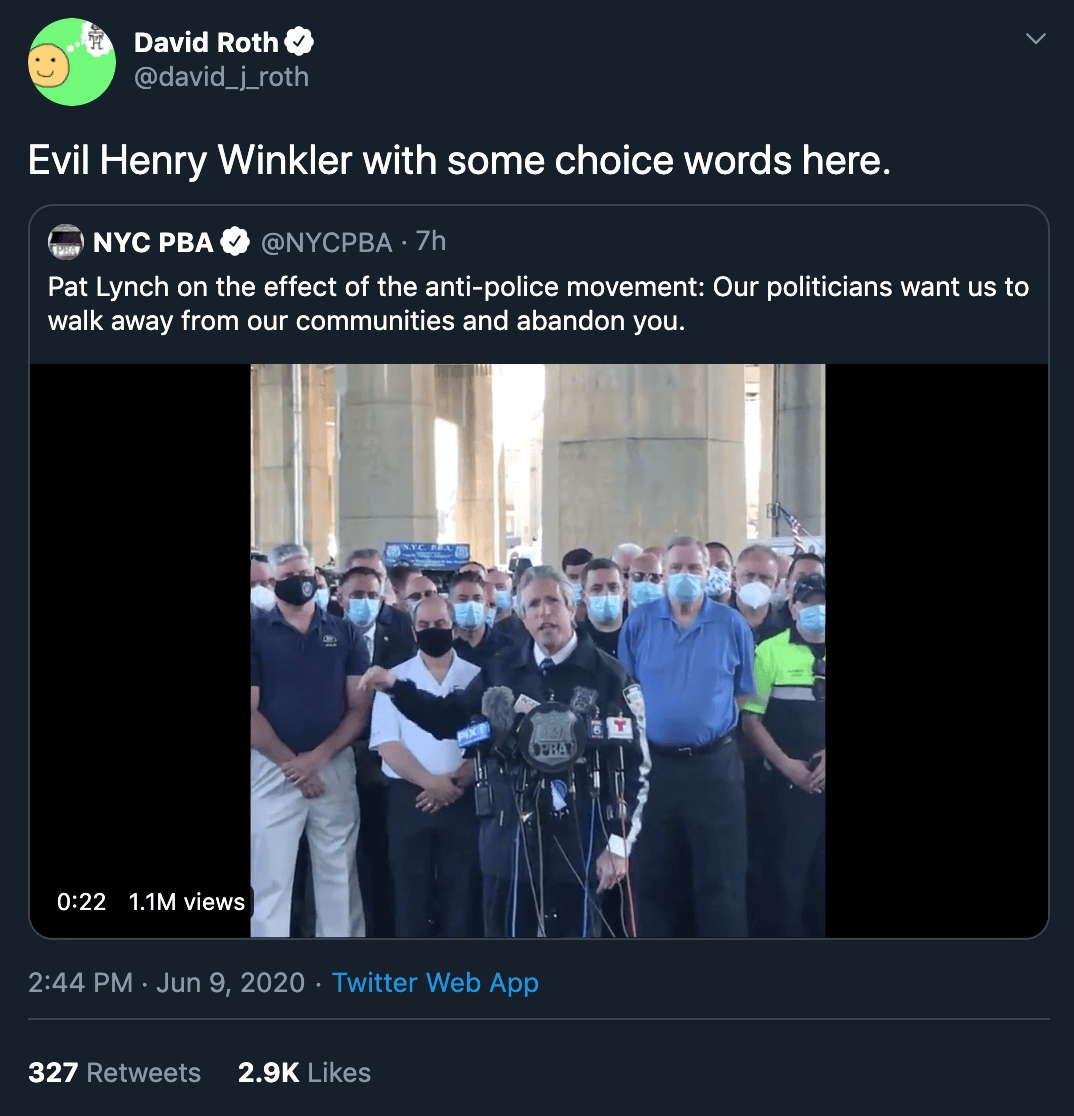 Others felt it was simply not acceptable to allow Lynch to be compared to Winkler at all, and stepped up to defend the beloved Happy Days star. 
"That's not Henry Winkler, of course," @HoarseWisperer tweeted. "He is a super, super nice guy. Met him years ago, so nice. The rantosaurus rex is Pat Lynch. Head of NYPD PBA."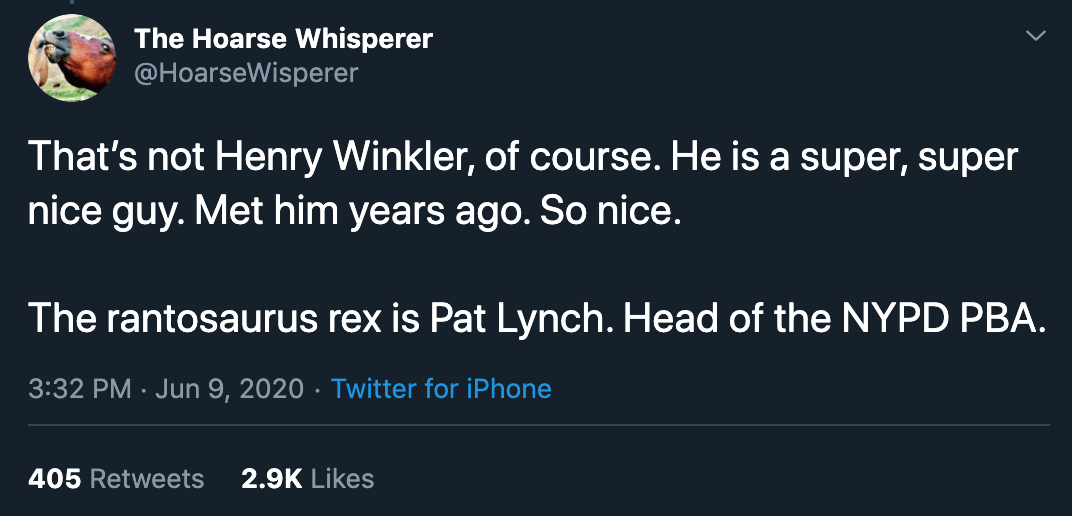 Similarly, Twitter user @Mom_Overboard was also not putting up with any Winkler comparisons.
"People are implying that nypd's Pat Lynch looks like a Dollar Tree Henry Winkler, but frankly I don't feel that comparison is fair to Henry Winkler. Or Dollar Tree tbh," they wrote.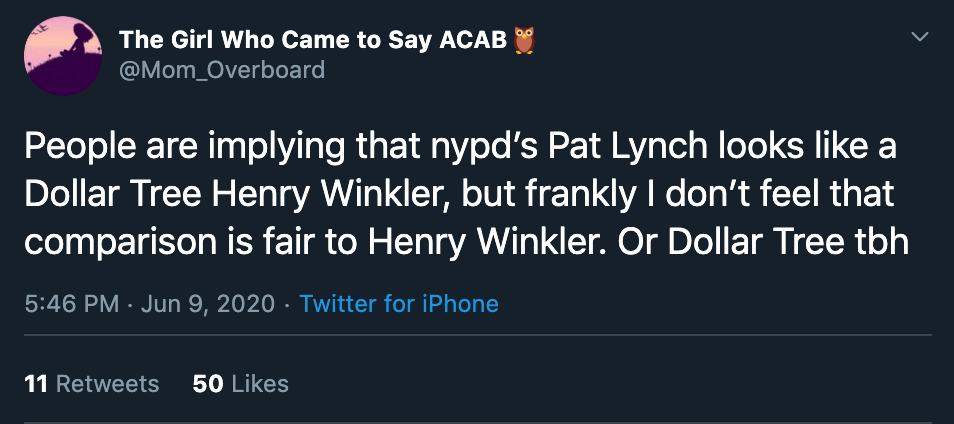 READ MORE: