Fox News contributor Dan Bongino appeared on Fox & Friends this morning, getting upset over growing anti-police sentiment across the country following the police killing of George Floyd.
On the air, he got into a dither over a Rhode Island donut shop halting police discounts in support of protests.
Following his appearance Monday morning on the program, Twitter users tuned the former New York City police officer, who is often angry, into many high-quality memes.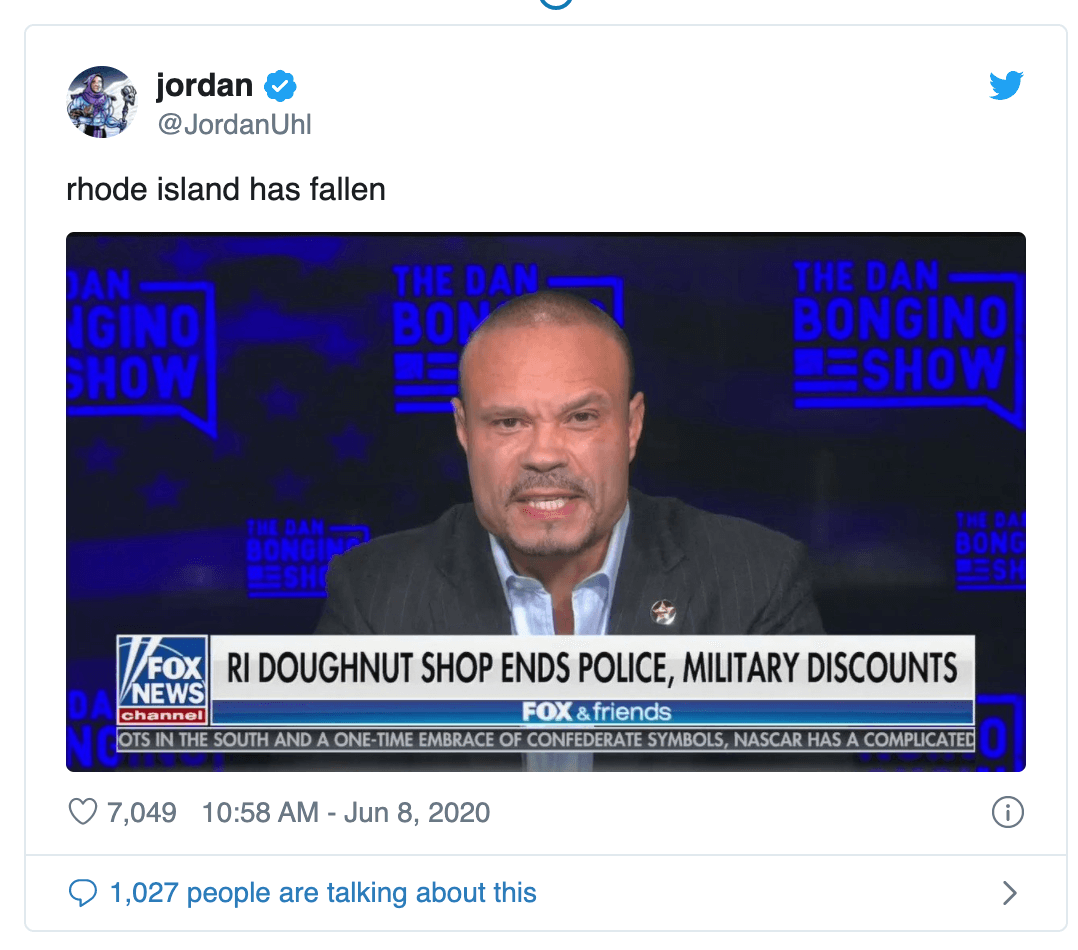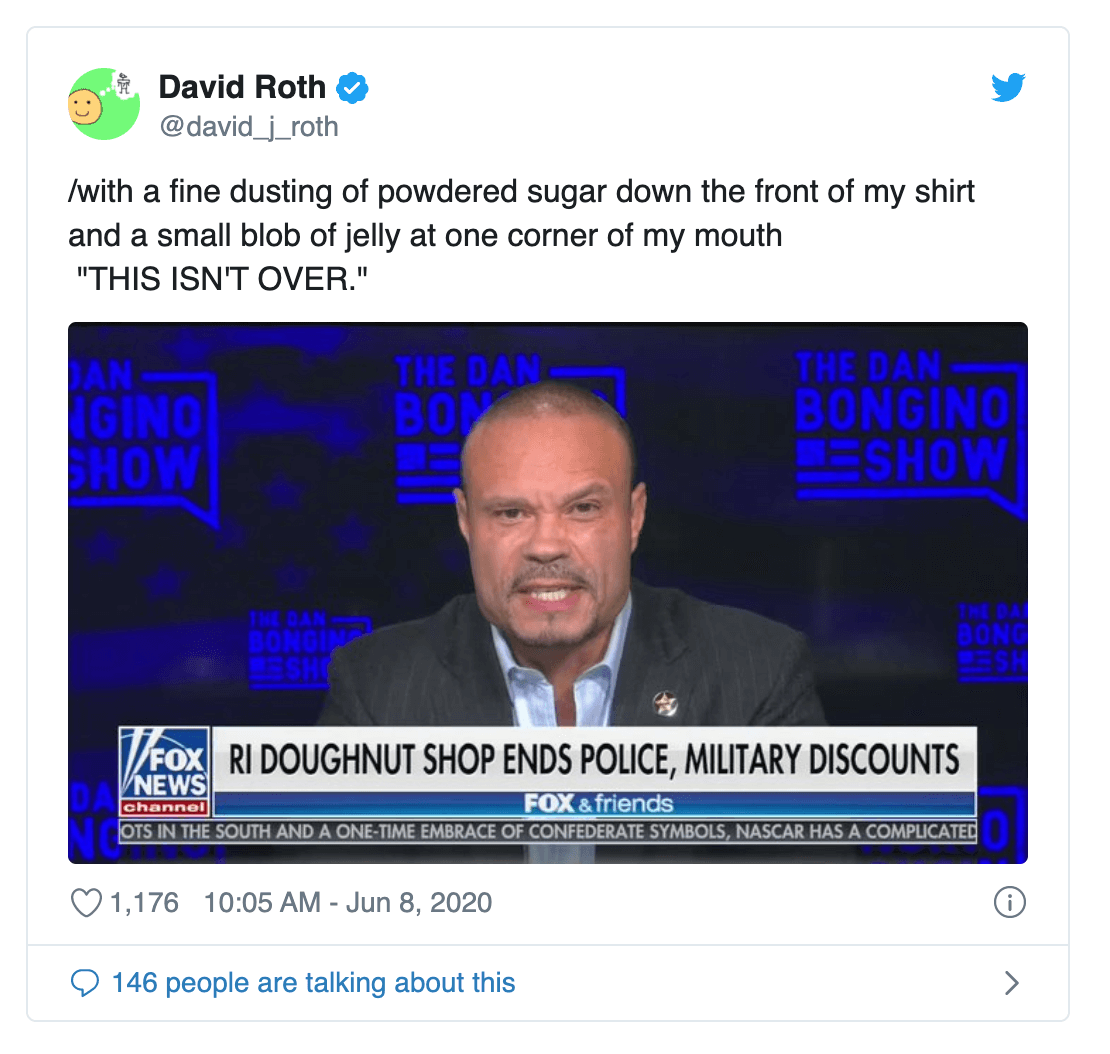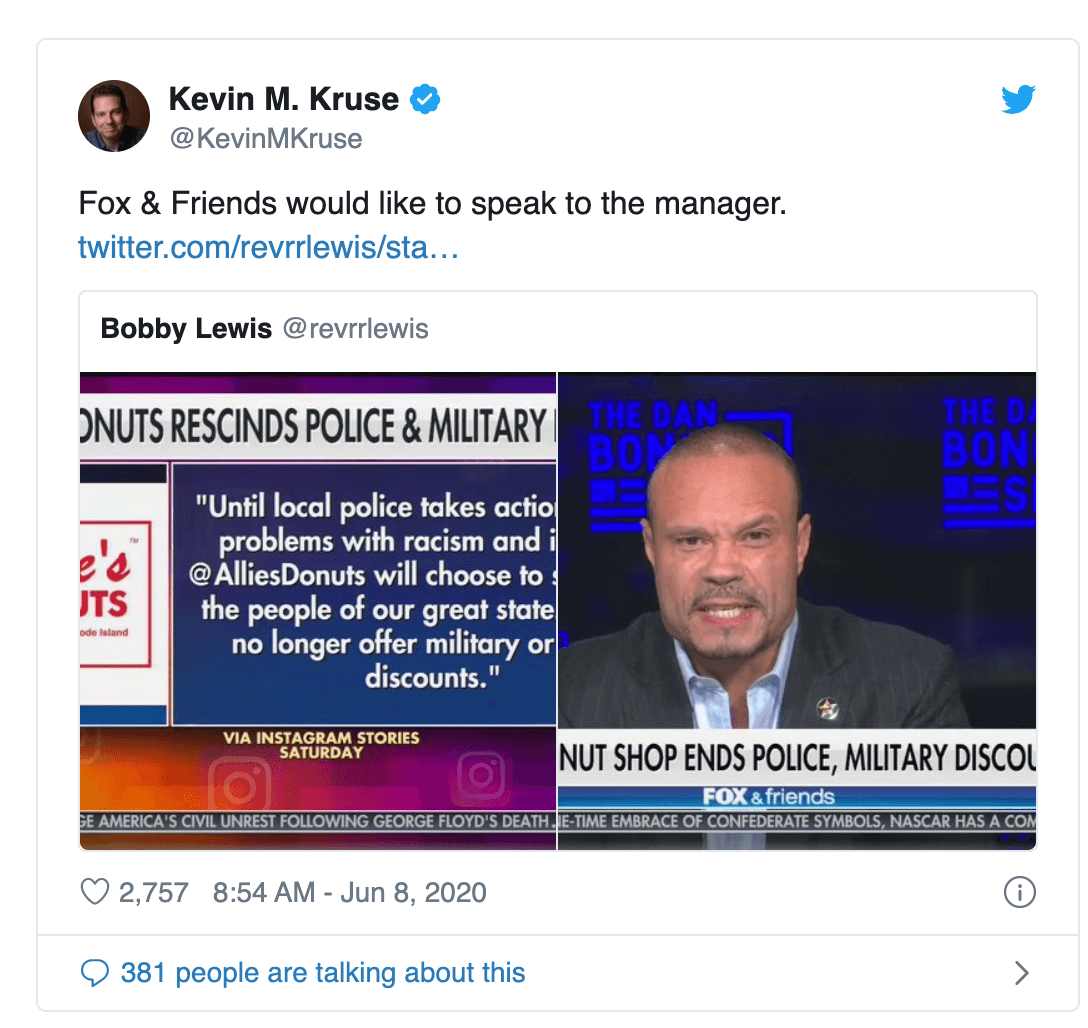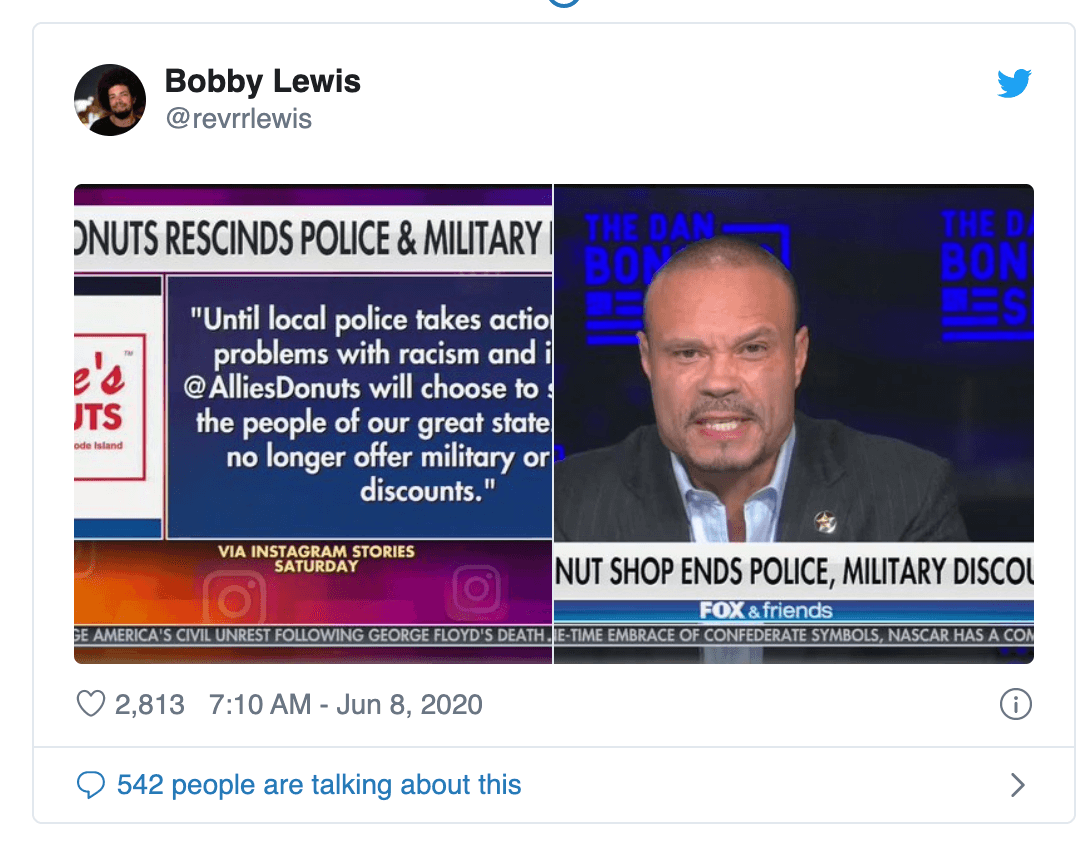 In response to a request for comment from the Daily Dot about his thoughts on the memes, Bongino said "we don't need to own the libs anymore, they own themselves."
READ MORE: