A now-deleted tweet posted by Vice President Mike Pence showed him standing with a large group of President Donald Trump's re-election campaign staff, all mask-free and crammed close together.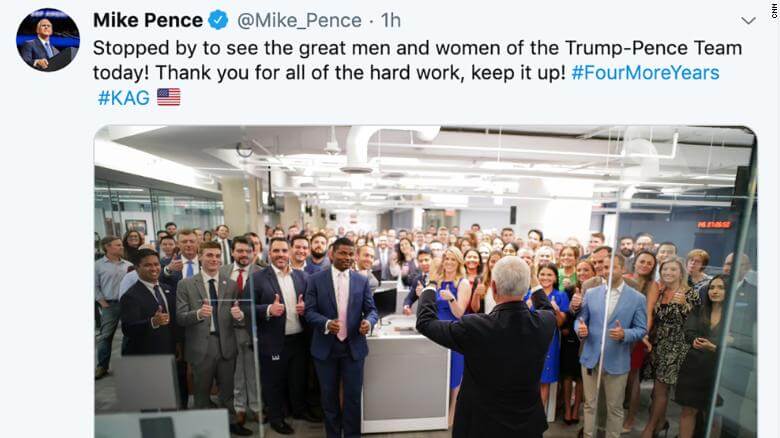 The coronavirus task force, which Mike Pence still stands at the head of, recommends everyone wear a mask and maintain social distancing measures.
Additionally, the number of people present breaks the legal limits imposed on gatherings in Virginia, currently set at ten, where the photograph was staged.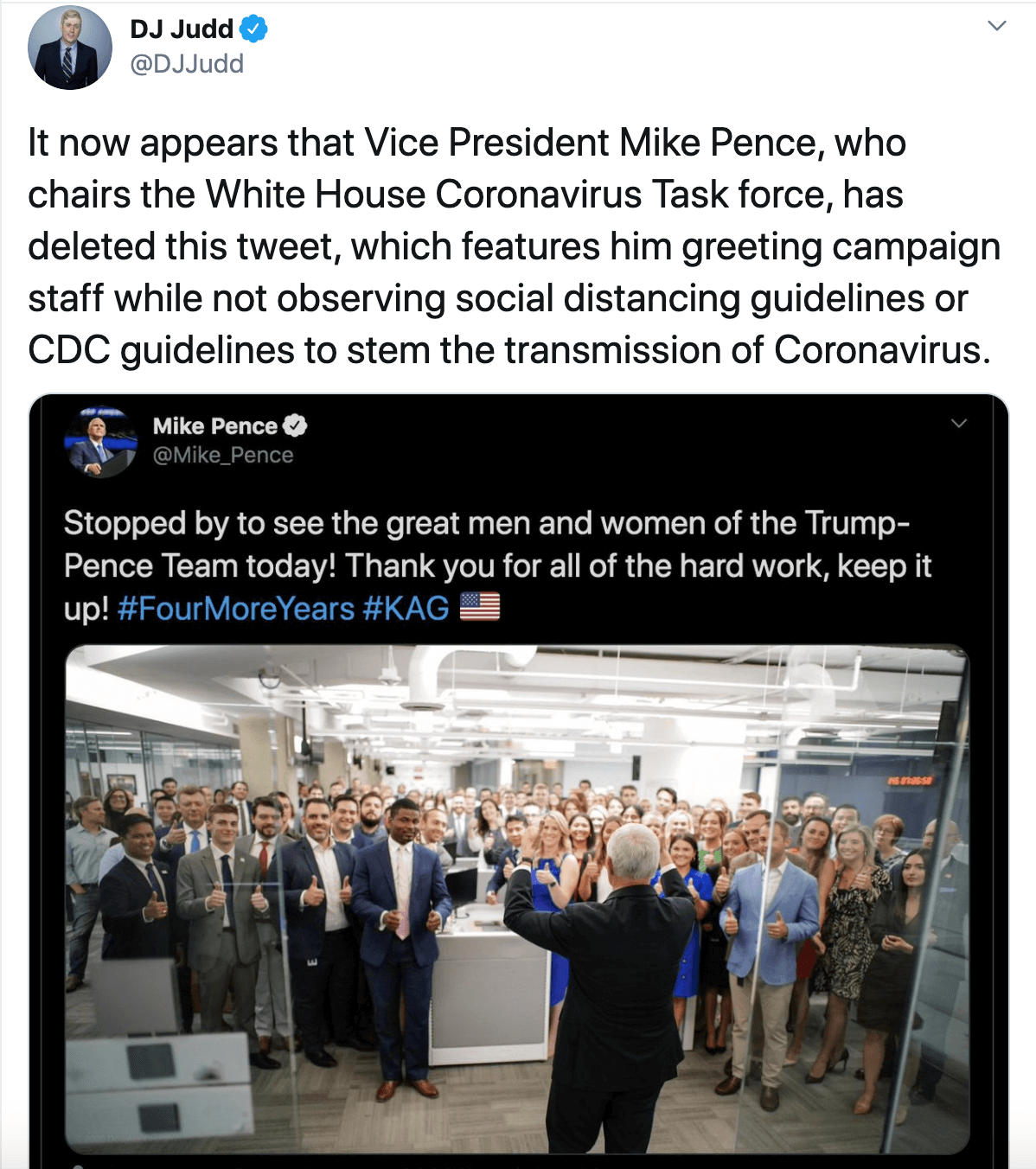 The tweet was deleted the same evening it was posted. But the internet has a long memory, and a tendency to screenshot potentially incriminating tweets just in case the original poster gets cold feet.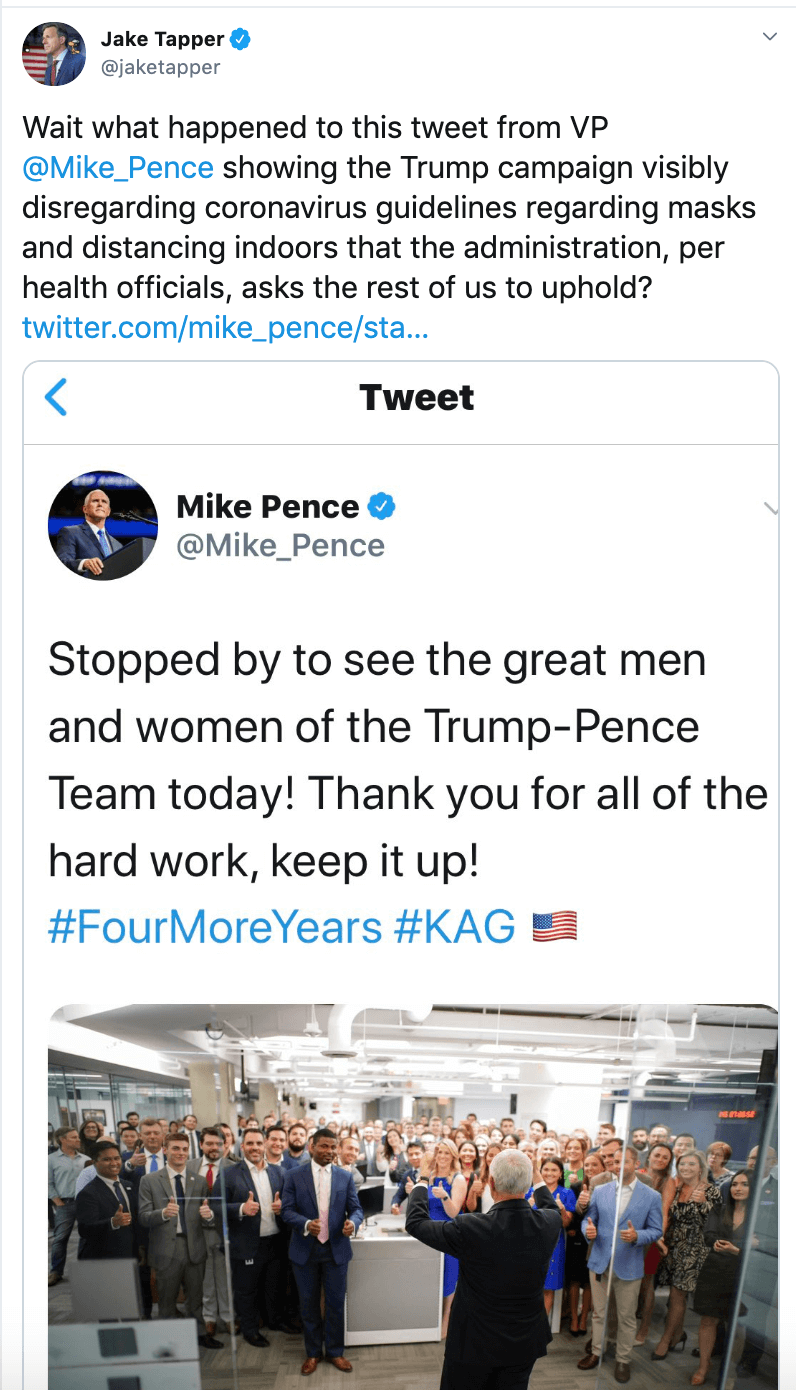 In addition to outrage over his clear flouting of the coronavirus guidelines his own task force is responsible for, Twitter users also noticed the front and center placement of the few POC in the room, branding it a cynical tokenization of those staff members.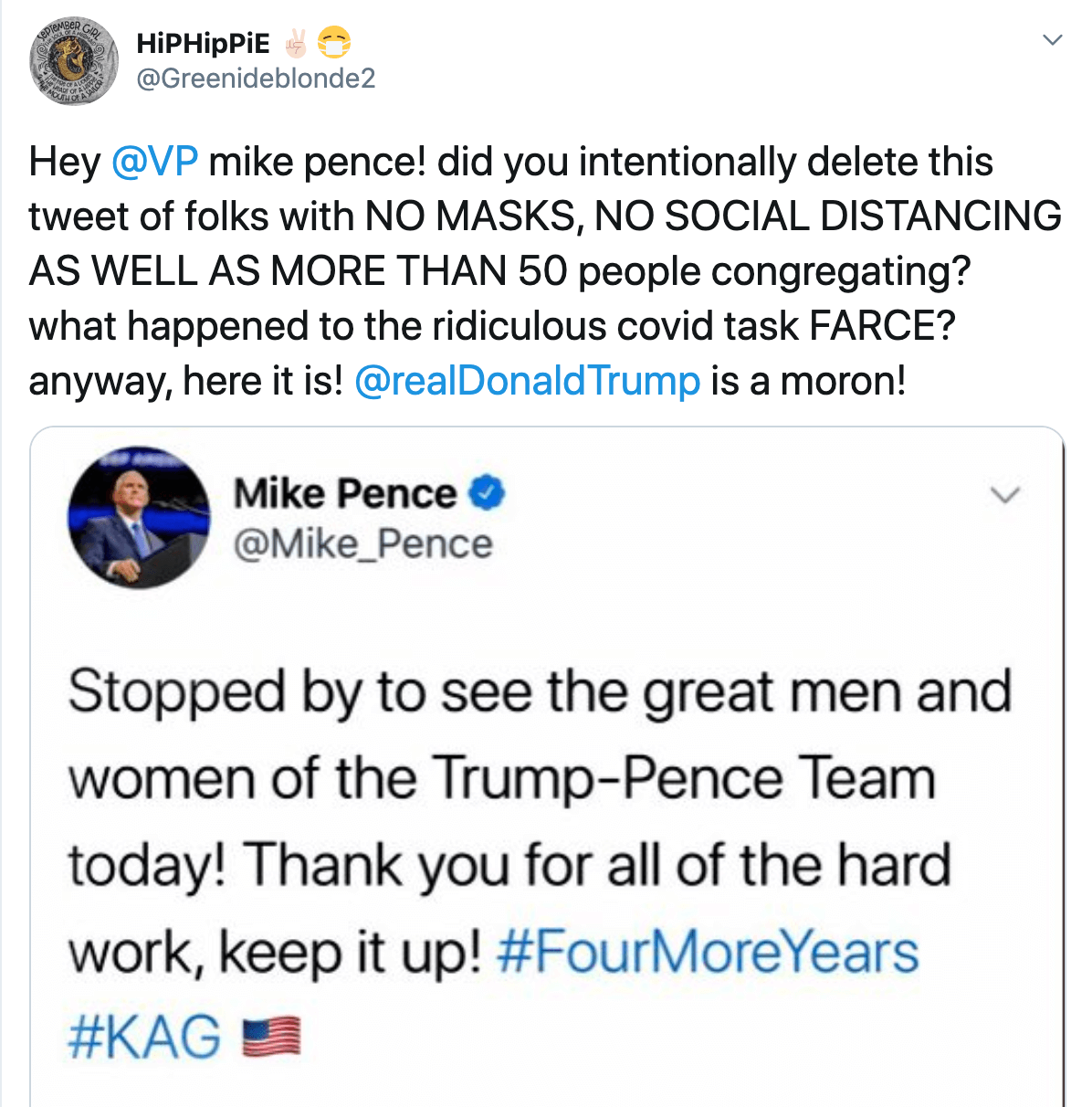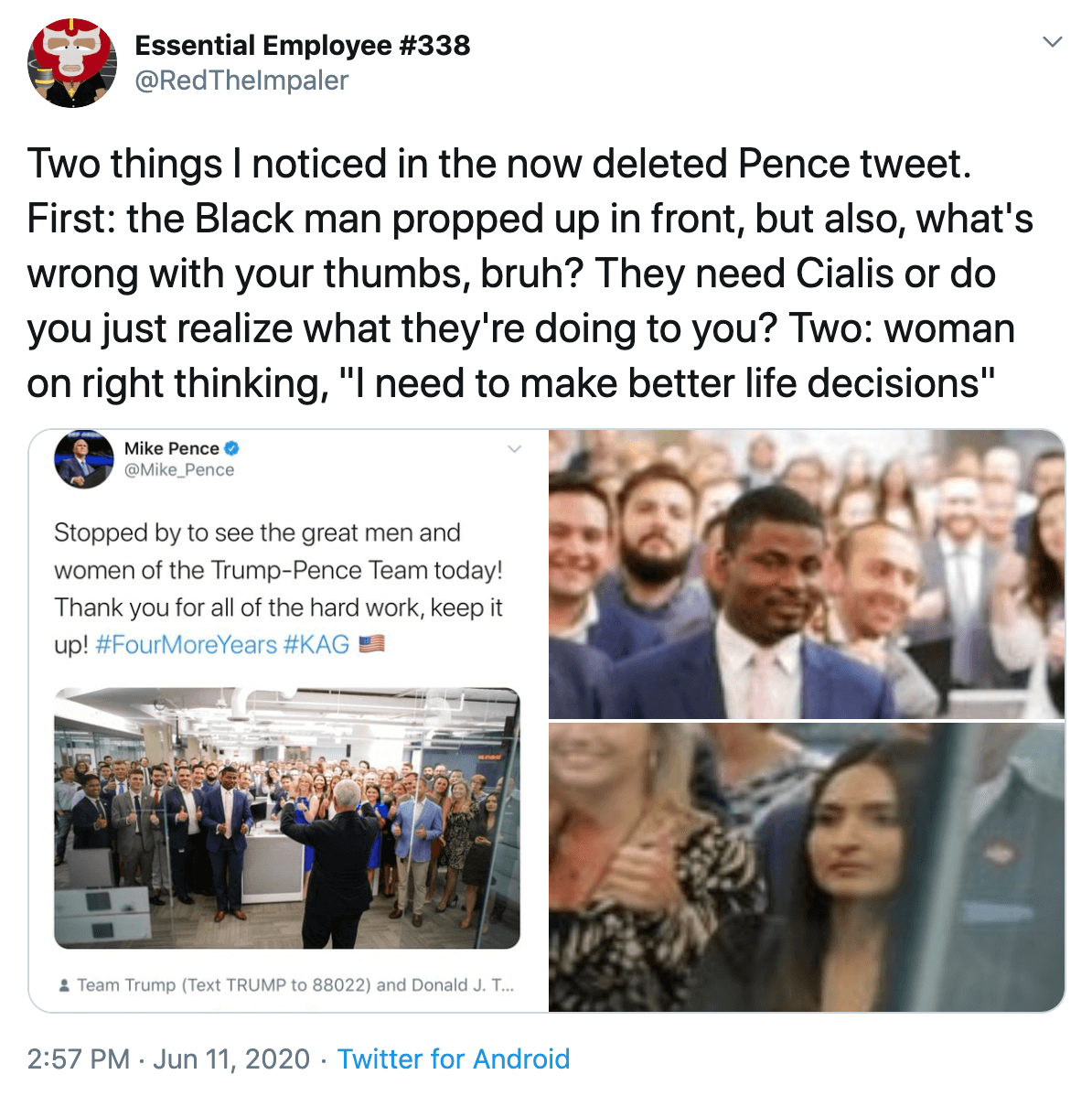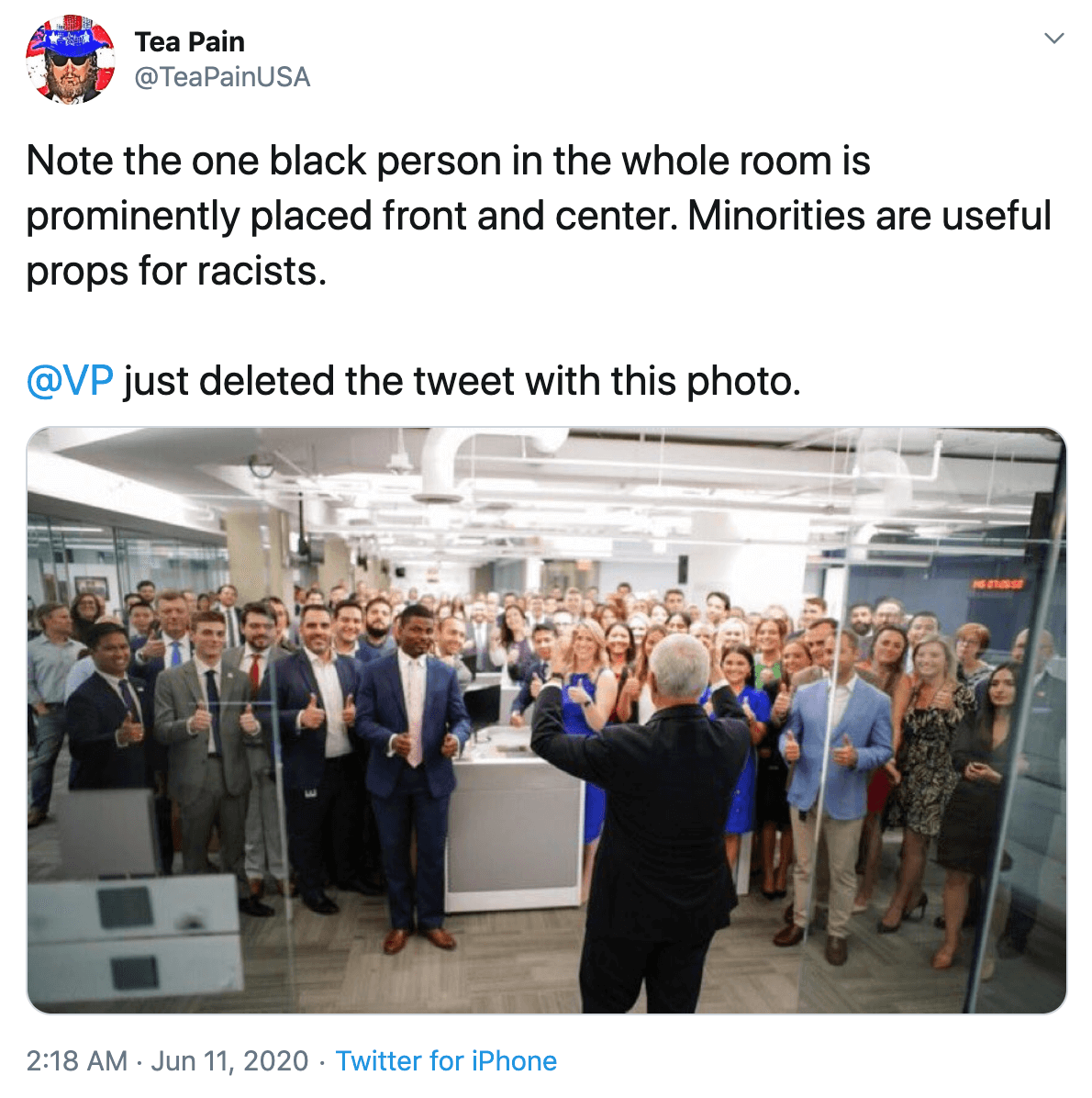 Pence has yet to comment.
READ MORE: