Upworthy has been declared the fastest-growing media property ever (as well as the fastest-shrinking), and BuzzFeed is the 126th most popular website in the world. Viral content is officially big business. 
Every week a new pretender emerges, trying to exploit the human urge to share, from the straightforward Upworthy clone LiftBump.com to the Christian-infused GodVine. Now the satirical news site the Onion is getting in on the act. It plans to launch its own irreverent spin on viral sharing sites, ClickHole.com, in June.
The Onion, of course, is famed for its blistering satirical take on the day's news. Notable past headlines include "Black Guy Asks Nation for Change," "Planned Parenthood Opens $8 Billion Abortionplex," and "footage" of Congress discussing the "Ocular Penetration Restriction Act of 2007."
Stories are often so convincingly reported that there is even a blog, LiterallyUnbelievable.com, dedicated to documenting the people online gullible enough to be taken in by the Onion's spoof news stories.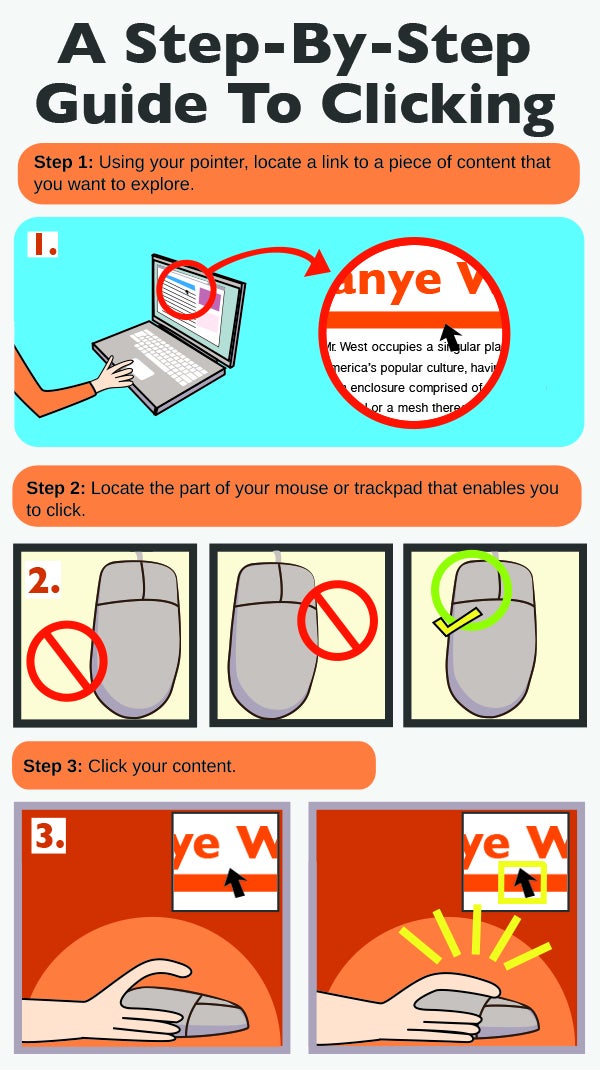 Visitors to ClickHole.com ahead of its launch are greeted with a handy infographic, reminding the reader of proper clicking etiquette. Upon its launch, it will play host to such hard-hitting reportage as "Seven pricks that defied the odds and didn't go into finance" and a photo slideshow called "Six kinds of hay," the New York Business Journal reports.
The Journal says it's been in contact with the Onion's public relations team to confirm that ClickHole is in fact a real project.
The launch took place on Tuesday afternoon at the NewsFronts presentation in New York. The announcement frequently lampooned the advertising business; an actor playing an Onion news anchor told attendants, "You all had a choice to embark on other paths in life, as first responders, inner city educators, Peace Corps workers. But deep down, you know you were better than those selfish fame-seekers, and that's why you chose the noblest pursuit of all: Digital ad sales."
"Without advertising, our televisions and public spaces would be a littered with art and useful information," he said. "I don't know about you, but that's not a world I want to live in."
For all the joking about advertising, it seems the Onion has seen which way the wind is blowing, and it wants a slice of the pie. Viral content sharing sites are hugely profitable and can have astronomic rates of growth. No matter how ironic it is, witty, self-deprecating, ad-supported clickbait is still ad-supported clickbait.
With two months to go until launch, for now viral content junkies will have to make do with what the site is currently offering: a "Click Me!" button that invites readers to "practice clicking the button below between 800,000 to 12 million times in preparation for our launch this June." 
One rapid-clicking app and six hours later, I've reached 895,751 and nothing's happened yet. 
Onward to 12 million.
Photo via Donovan Govan/Wikimedia Commons