Google Maps has a new release brewing that should roll out within the next few days. According to Google's announcement, the updates are largely user interface- and design-related; "bold colors and textures" and "a slick new style" are what's in store.
But aside from looks, there are a couple of interesting things about the new additions. For starters, a couple of integrations are included: You can now make reservations on OpenTable via the Google Maps app or book a ride via Uber. These are both the de facto services for accomplishing these respective things, but it's ever-so-slightly surprising how much Uber integration continues to dominate the competition in spite of its legal hurdles and increasingly sketchy reputation. Apple, Starbucks, and a seemingly infinite number of travel and hotel apps all defer to Uber, and now the world's most popular mapping app gets a deeper integration by giving you more ride info.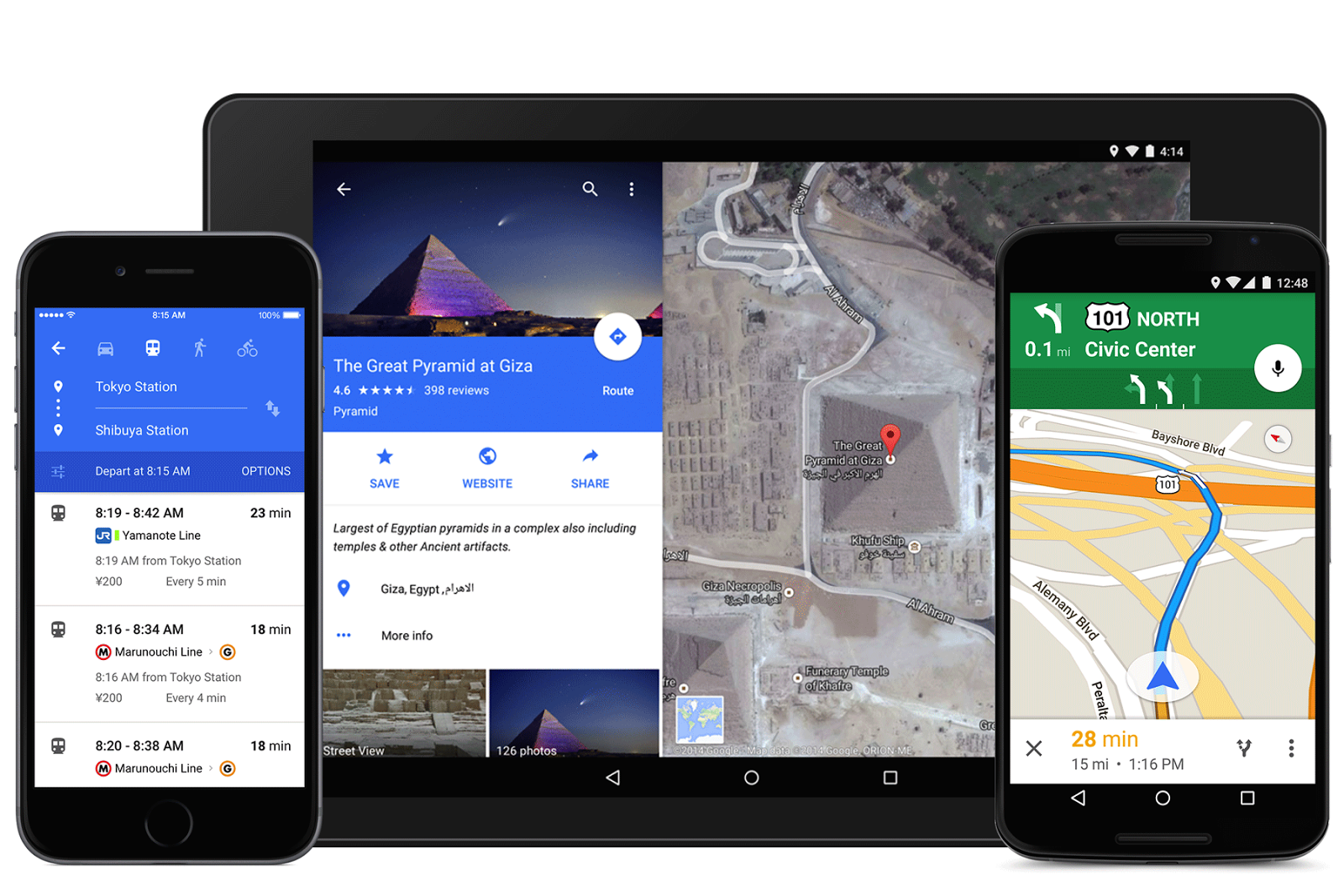 On a less critical note, what this update really demonstrates is how well Google Now is working for the company's purposes. Google has long
been trying to connect its various hubs and services, making its entire platform (both desktop and mobile) play nice. Google Now, the AI technology (and Siri competitor) it's implemented for mobile, is ably doing this. The updates to Google Maps are really a fuller integration of Google Now that lets you access its capabilities from within the app instead of having to bounce out (or go through the very not rigorous process of using voice command to access Google Now… which takes, like, a second, but everybody loves options).
Google Now isn't perfect, there are still accuracy complaints, but it's certainly building a base to connect all things Google. And Maps is a huge check off that list. 
Photo via Carlos Pacheco/Flickr (CC BY 2.0) | Remix by Jason Reed