Both net neutrality advocates and the Federal Communications Commission (FCC) reacted on Tuesday to a decision from the United States Court of Appeals District of Columbia Circuit regarding the agency's repeal of net neutrality.
The court on Tuesday ruled that most of the FCC's 2017 repeal would be upheld, but threw out a portion of it that blocked states from enacting their own laws, arguing that the FCC did not show that it had "legal authority" to preempt state-level rules. The decision stems from Mozilla Corporation v. FCC. 
The decision was met with a number of feelings online, but also prompted swift reactions from a number of stakeholders.
FCC Chairman Ajit Pai called the decision a "victory for consumers."
"The court affirmed the FCC's decision to repeal 1930s utility-style regulation of the internet imposed by the prior Administration," Pai said in a statement, later adding: "A free and open Internet is what we have today and what we'll continue to have moving forward. We look forward to addressing on remand the narrow issues that the court identified."
Pai also tweeted something similar following the release of the court's decision.
On the opposite end, Mozilla said its net neutrality fight is "far from over," adding that it was "considering our next steps" in terms of litigation.
"Our fight to preserve net neutrality as a fundamental digital right is far from over," Amy Keating, chief legal officer at Mozilla, said. "We are encouraged to see the Court free states to enact net neutrality rules that protect consumers. We are considering our next steps in the litigation around the FCC's 2018 Order, and are grateful to be a part of a broad community pressing for net neutrality protections in courts, states and in Congress."
Meanwhile, many net neutrality advocates and digital rights groups warned of what was to come.
Evan Greer the deputy director of Fight for the Future, warned that Tuesday's decision could open the door for "bad legislation" to try and be pushed through Congress.
Earlier this year the House of Representatives passed the Save the Internet Act, a bill that would restore the 2015 Open Internet Order that created net neutrality rules. The bill, which was lauded by net neutrality advocates, has languished in the Senate despite some attempts by lawmakers to force a vote.
"Internet users: get ready to fight. Telecom monopolies like AT&T, Comcast, and Verizon are hellbent on destroying net neutrality so they can squeeze all of us for more money and control what we see and do online," Greer said in a statement. "We're still analyzing today's court decision, but what we know for sure is that Big Cable's lobbyists will use this as an excuse to swarm Washington, DC and attempt to ram through bad legislation that would permanently gut open internet protections and strike down good state laws like California's."
Greer added:
"We can't let that happen. The Internet must come together once more to beat back corruption and defend our online freedom. People deserve real net neutrality protections, not trojan horse legislation backed by giant ISPs. Now is the moment to defend the basic principle that created all the things we love about the Internet, before it's too late."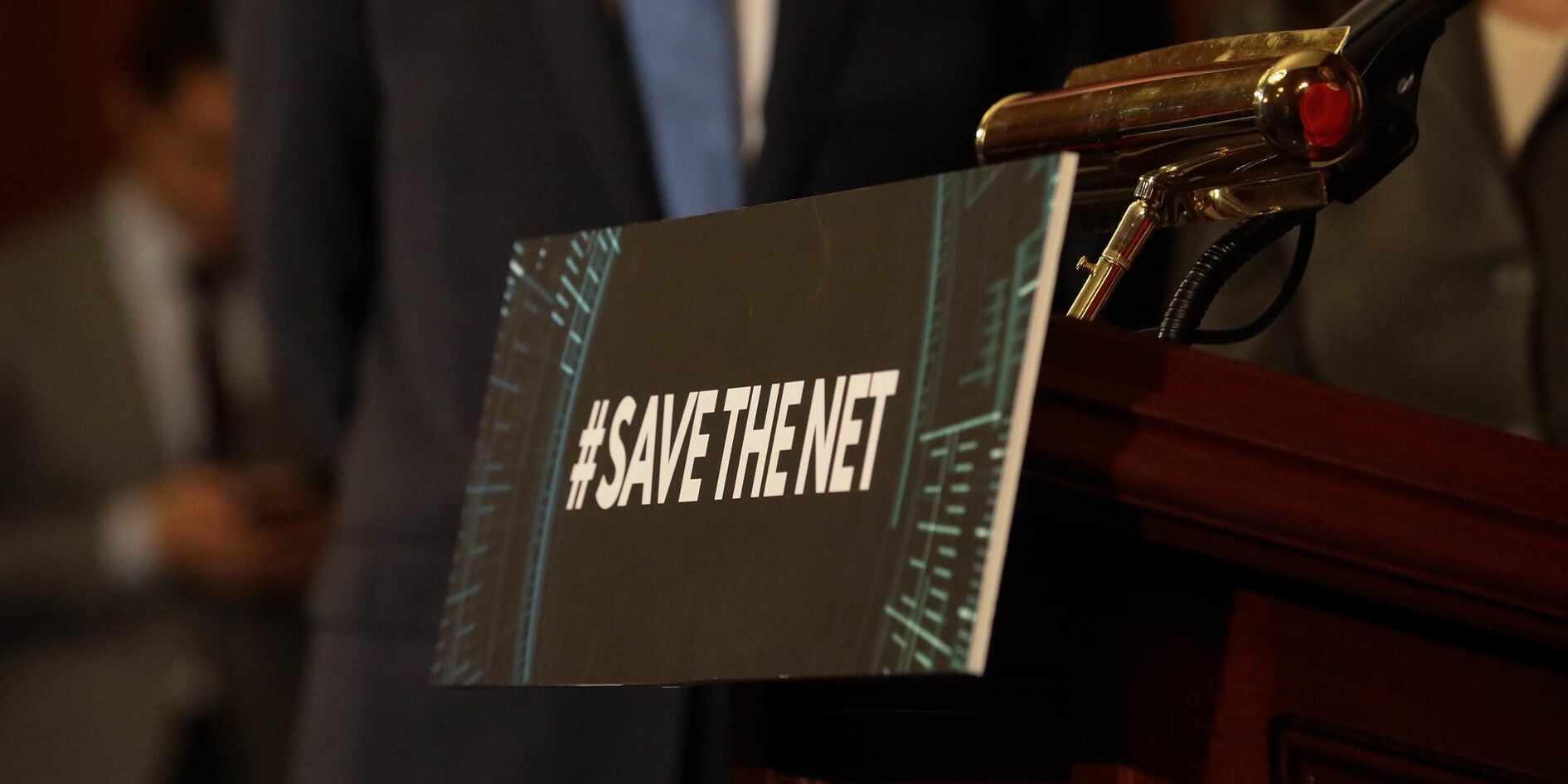 Matt Wood, the vice president and general counsel of Free Press, lamented the court giving the FCC a "pass" and called on Congress to pass the Save the Internet Act.
"The court's decision underscores the pressing need for the Senate to pass the Save the Internet Act that the House adopted in April," Wood said in a statement. "It opens the door for a future FCC to go back to the right rules, and for states to fill the vacuum with state-based net neutrality laws."
Wood also noted how the net neutrality fight will now move to a state level because of the court's decision.
"Already, nine states have put in place decisive rules to protect net neutrality. Of those, six have signed executive orders: Hawaii, Montana, New Jersey, New York, Rhode Island and Vermont. And four have passed laws: California, Oregon, Vermont and Washington," Wood said. "Another 27 states have considered legislation. In 2018, more than 125 city mayors signed a net neutrality pledge promising not to do business with any ISP that violates the open-internet standard. ISPs will now need to navigate this groundswell of local political support for net neutrality."
FCC Commissioner Jessica Rosenworcel, a proponent of net neutrality, also highlighted the states-aspect of Tuesday's decision.
"Today's court decision vacates the FCC's unlawful effort to block states and localities from protecting an open internet for their citizens. From small towns to big cities, from state houses to governors' executive actions, states and localities have been stepping in because the FCC shirked its duties," Rosenworcel said in a statement.
This is a breaking news story and this post will be updated. 
READ MORE: