Mike Lindell, CEO of MyPillow, is auctioning off the company's equipment after retailers dropped his products in an apparent response to conspiracy theories regarding the 2020 election.
Not only is the pillow manufacturer auctioning off hundreds of items, the company is also subleasing manufacturing space in a desperate effort to offset a reported $100 million loss in annual sales.
The items, according to the online auction platform K-Bid, include everything from vehicles and forklifts to sewing machines and office furniture.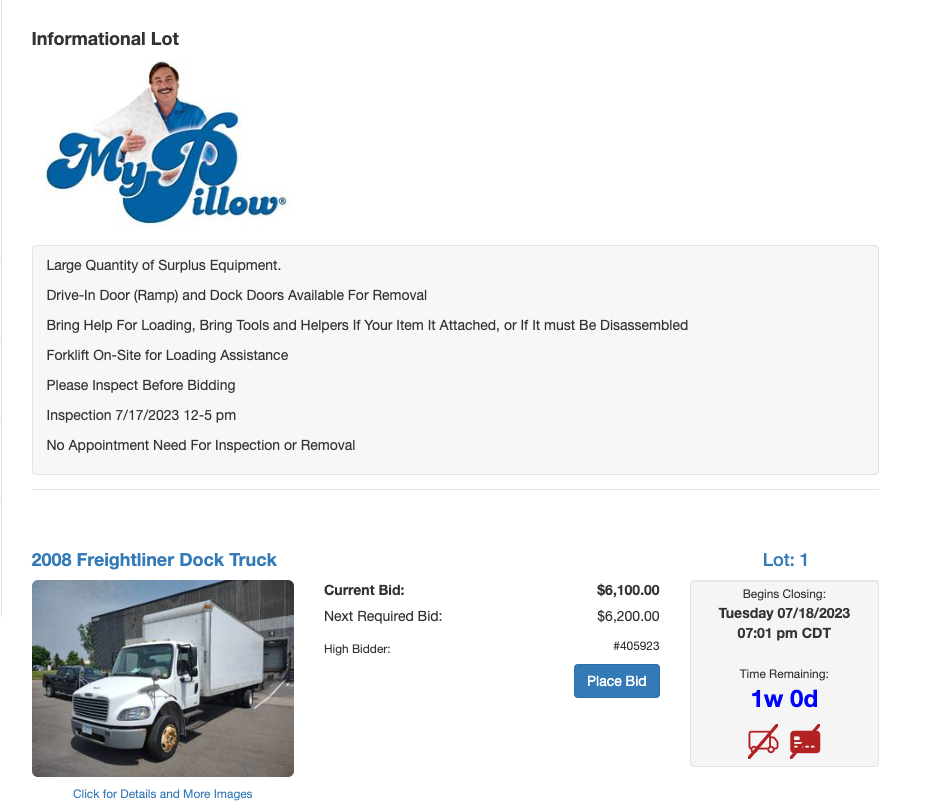 In total, more than 850 items are being offered up by Lindell's business.
Lindell, who spread countless debunked claims regarding the integrity of the 2020 presidential election, saw major retailers such as Bed Bath & Beyond as well as Walmart drop his products from their shelves.
In remarks this week to the Minneapolis Star-Tribune, Lindell accused those who stopped carrying his products of engaging in "cancel culture."
"It was a massive, massive cancellation," Lindell said. "We lost $100 million from attacks by the box stores, the shopping networks, the shopping channels, all of them did cancel culture on us."
The pillow maven is also currently facing a $1.3 billion defamation lawsuit from Dominion Voting Systems for falsely accusing the company of interfering in the election. Lindell has also been ordered to pay an individual who entered his "Prove Mike Wrong" contest in April that offered anyone who could debunk his claims $5 million.
A software forensics expert who entered easily debunked many of Lindell's primary claims.
Despite the tremendous setbacks, Lindell continues to promote election-related conspiracy theories. Nevertheless, Lindell remains hopeful that major retailers could "come back." At current, a handful of smaller retail stores carry MyPillow products.


We crawl the web so you don't have to.
Sign up for the Daily Dot newsletter to get the best and worst of the internet in your inbox every day.