In August, Malcolm Collins proposed to his girlfriend in a way that reached new heights of adorable Internet geekery. Instead of a nice dinner culminating in a bent knee, Collins expressed his love for his lady, Simone, through the universal language of memes.
The proposal was a huge hit, not only with Simone, but with the millions who saw the story as it went viral. It was so popular that Malcolm and Simone are still riding the wave five months later.
Together they launched a business called ArtCorgi that expedites the art commission process.
You see, Malcolm didn't merely customize the text of overused internet memes, he commissioned 21 pieces of original art from 18 different artists.
"We heard from a bunch of people who said they also wanted to commission art and even more who said they wish someone gave them commissioned art as a gift," Simone told the Daily Dot in an interview earlier this month. "I found out from Malcolm that it took a lot of time to commission that art—he emailed over 300 artists and spent days looking for the right people and negotiating terms, so we realized that much could be done to make the process easier."
The company has partnered with 45 artists who post their prices upfront, eliminating the awkward negotiation phase that often derails the commissioning process.
One of the artists is Lucía García, 24, of Spain. She has a manga and anime-influenced style and illustrates with Paint Tool SAI, Photoshop, and MangaStudio for digital art. For traditional art, she uses colored pencils and LETRASET markers.
The ArtCorgi process is simple. You start by browsing the site's art samples to find the artist who best suites your needs.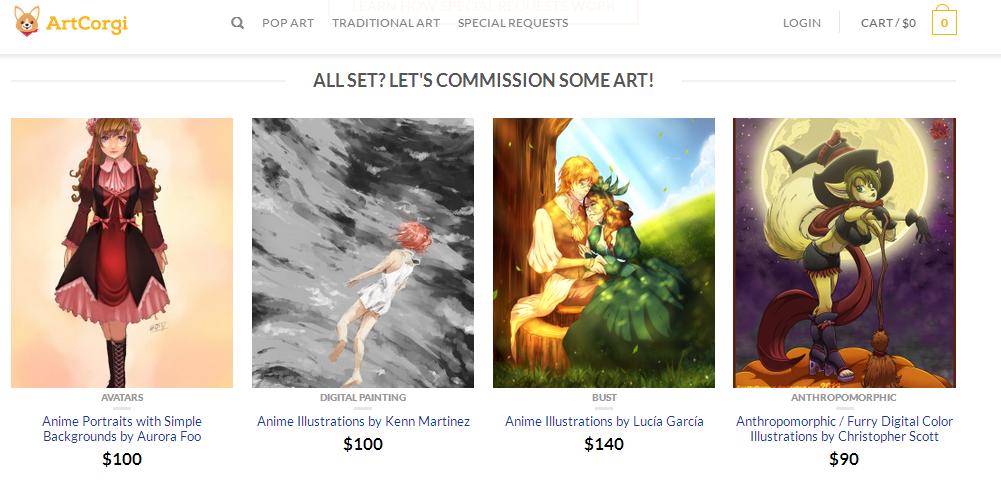 Once you've found your artist, you can upload reference photos of your subjects and share additional tips and notes with your artist. The artist then sends over a rough sketch of your work. The final draft is ultimately uploaded to a private Dropbox folder. Your image is "royalty-free, non-exclusive, non-transferable, non-commercial, perpetual license" so you can share it freely online and order prints.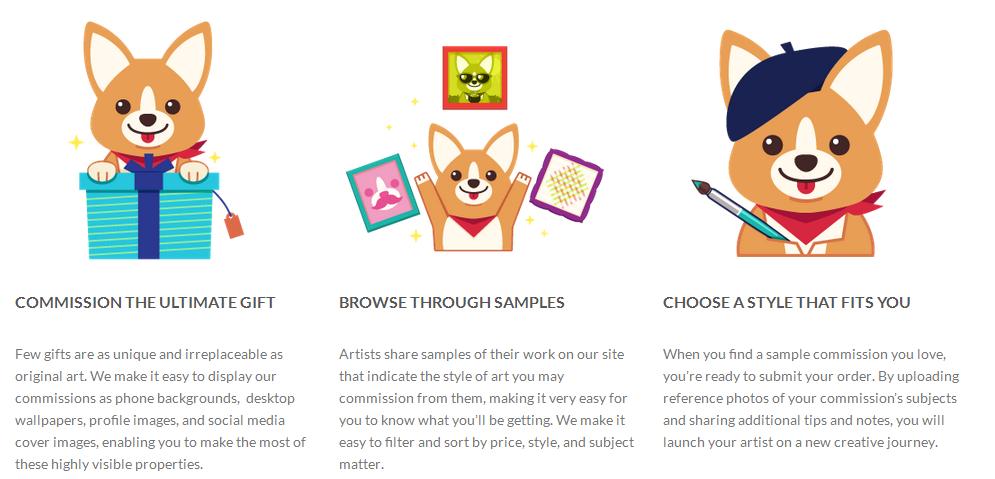 "We're huge fans of the online art world and fan art, and are frustrated it doesn't get much coverage or appreciation," Simone said. "We want to change that by making it easier for everyday people to engage with online artists in a really meaningful way."
Illustration by Lucia Garcia/ArtCorgi