Fans are upset that Taylor Dooley, who will be reprising her role as Lavagirl in the upcoming Sharkboy and Lavagirl standalone sequel, appears to be a supporter of President Donald Trump.
Ever since Netflix released photos for the film, We Can Be Heroes, on Wednesday, fans of the original movie have been expressing dismay that Taylor Lautner will not be reprising his role as Sharkboy. "Went on taylor lautner's IG and it's giving unemployed. why couldn't he show up for the shark boy and lava girl sequel," one user questioned in a viral tweet.
But people online have also taken an interest in Dooley's social media activity and what she has been up to all these years since starring in the early 2000's classic. Fans are claiming that Dooley is a Trump supporter, and her Twitter activity, namely her likes, appears to back that claim up.
However, Dooley appears to now be unliking tweets. A tweet that read "Will you please pray for President Trump? He needs us now more than ever." disappeared from her likes on Wednesday. The tweet remains on the platform.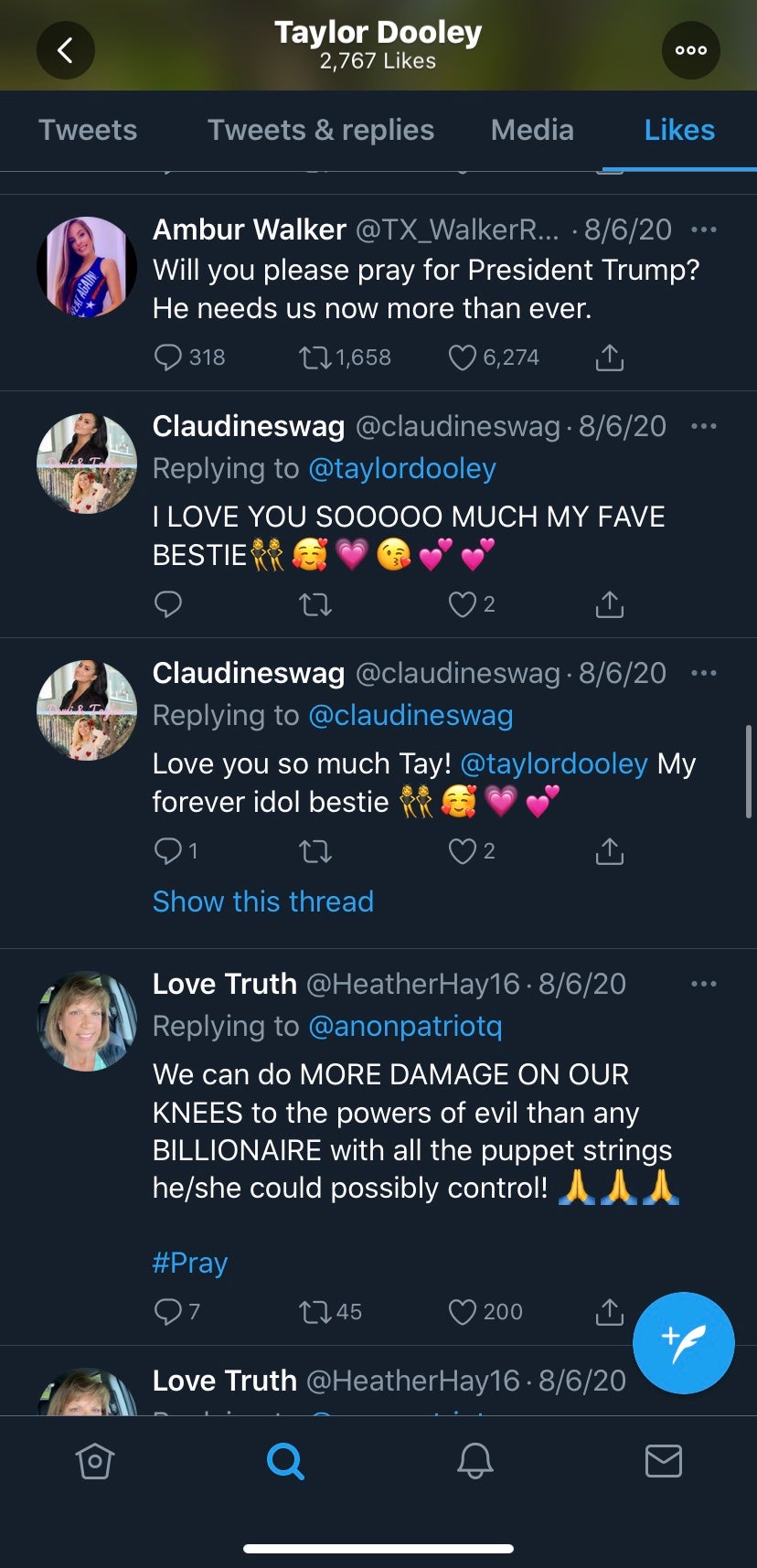 "This is the man that is fighting for good and fighting for us. We need to continue to pray and fight! 88 day to go," another tweet, which also disappeared from Dooley's likes on Wednesday, read.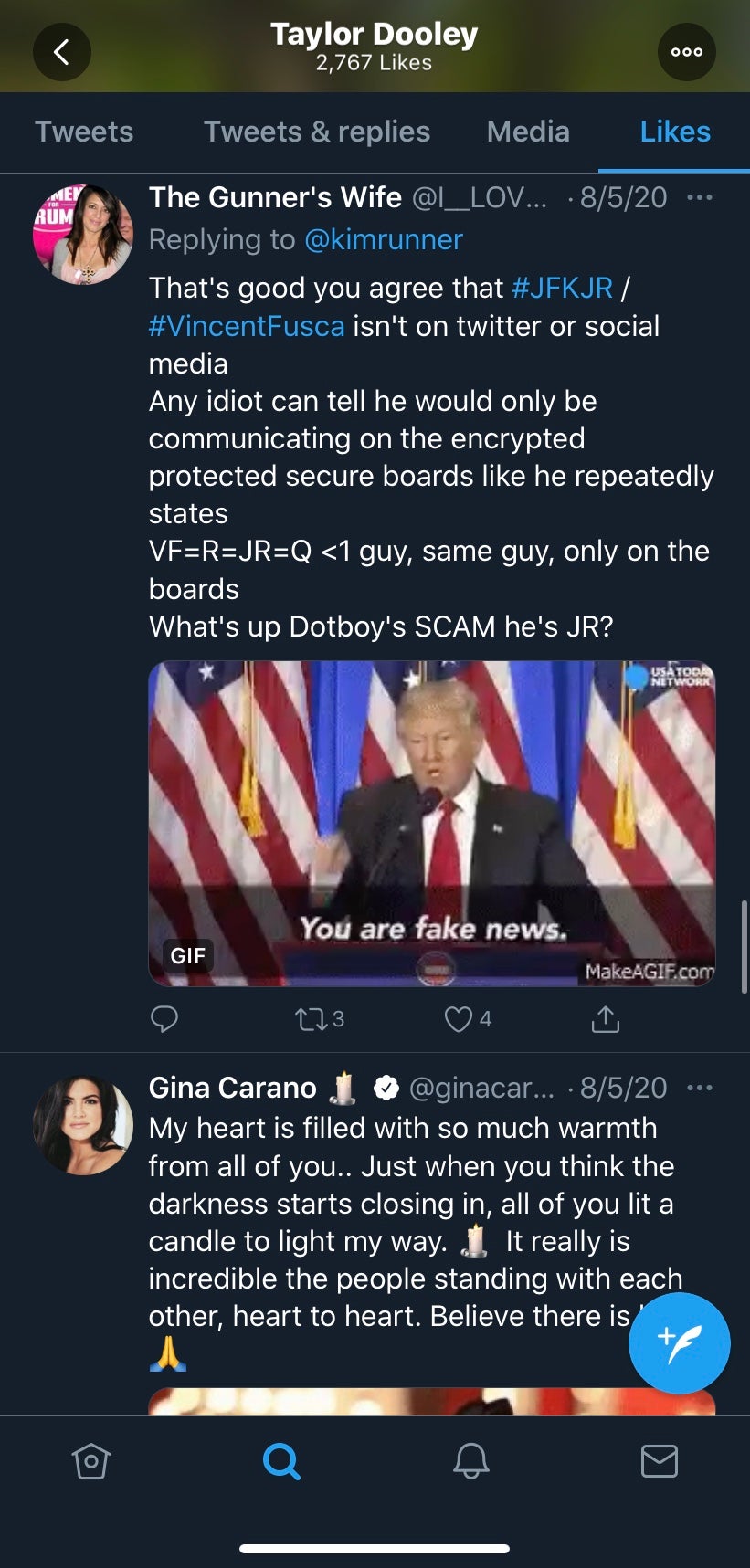 While Dooley has been a vocal supporter of the Black Lives Matter movement, some of her other likes, before disappearing, included pro-"Back the Blue" posts.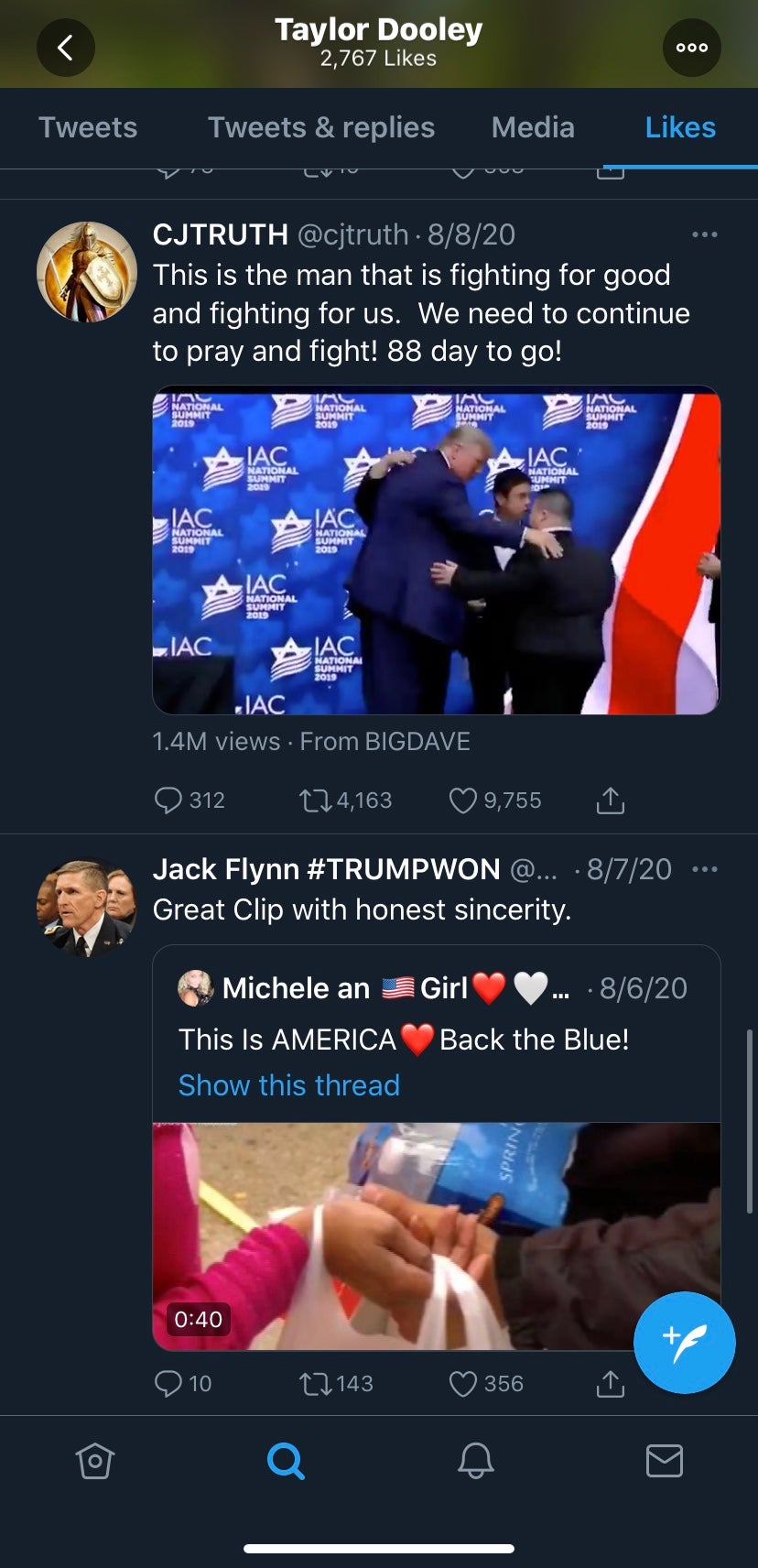 She also liked a message from Trump's campaign team claiming that Ivanka Trump and the president are "fully committed to ending human trafficking once and for all."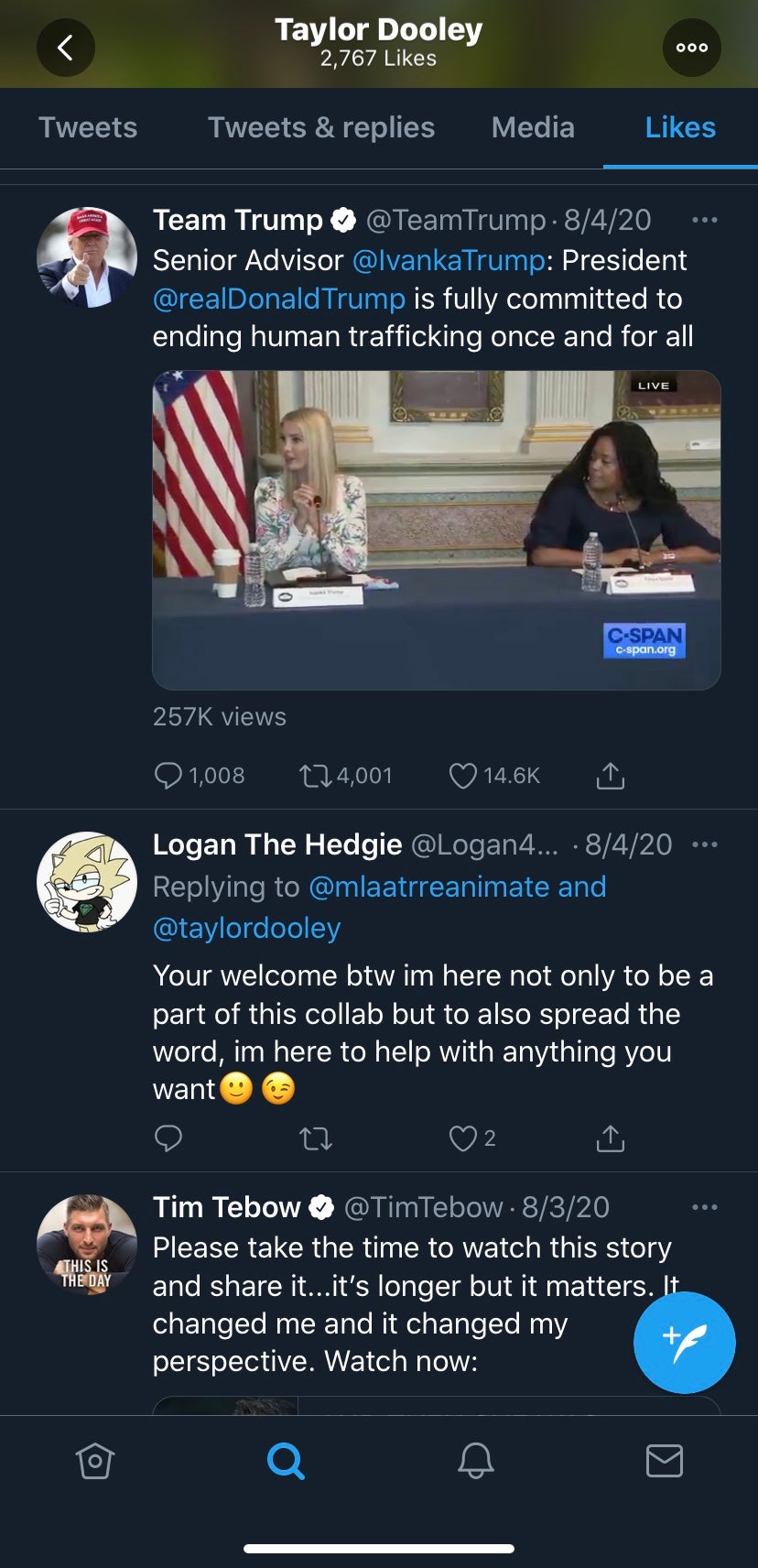 Dooley not only appears to be a Trump supporter, but she also appears to be a believer in the QAnon conspiracy, which alleges that Trump is working to topple a cabal of Democratic pedophiles.
Dooley liked several tweets that tout a popular conspiracy among the QAnon crowd. Some QAnon believers think John F. Kennedy is alive and well (he's been dead since 1999) and that he's Trump's No. 1 fan. JFK. Jr, according to the conspiracists, was even supposed to appear at one of Trump's rallies in October but turned out to be a no-show.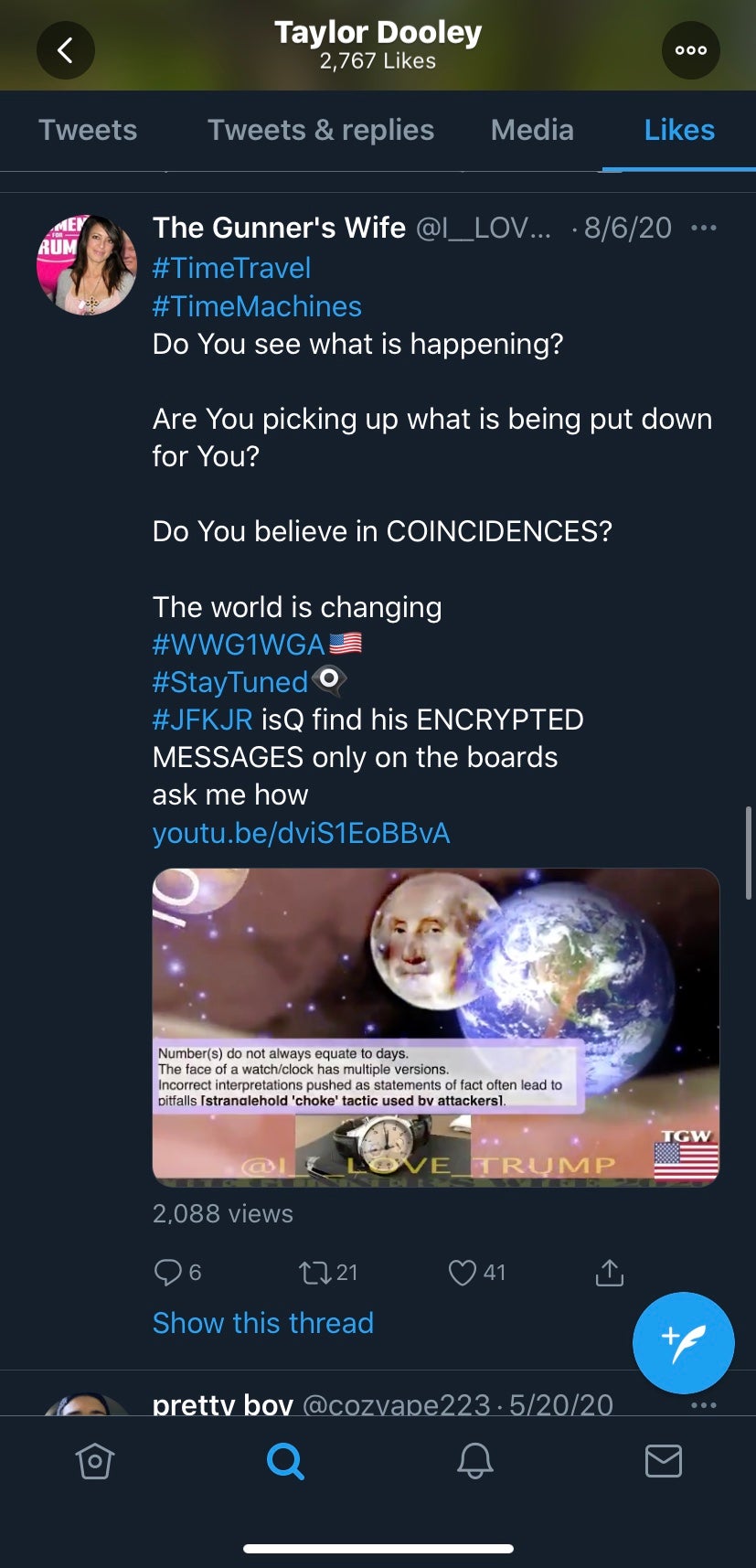 Other tweets that currently remain in her likes include pro-Trump video messages by actor Jon Voight.
Twitter users, who were already aware of Dooley's apparent political affiliation, wasted no time alerting others that Dooley is a "raging Trump supporter." Some, who were previously unaware, are now claiming it "ruined" the upcoming film for them.
After the Mean Girls Broadway musical announced that Laura Leigh Turner would be portraying Karen Smith in February, Turner received similar backlash for her Twitter activity. She was following a slew of pro-life, right-wing figures, so people accused her of also being pro-life and right-wing.
The Daily Dot has reached out to Taylor Dooley.
---
Must-reads on the Daily Dot