In an abrupt—but not entirely unexpected move—Sen. Kamala Harris (D-Calif.) dropped out of the 2020 Democratic primary on Tuesday.
Over the weekend, the New York Times published an article about an unmoored and directionless campaign run by Harris, which sparked speculation about whether she'd leave the race.
Today, she made it official.
To my supporters, it is with deep regret—but also with deep gratitude—that I am suspending my campaign today.

But I want to be clear with you: I will keep fighting every day for what this campaign has been about. Justice for the People. All the people.https://t.co/92Hk7DHHbR

— Kamala Harris (@KamalaHarris) December 3, 2019
Harris was unable to make inroads in election polls, and despite some breakout moments, had fallen below both Mayor Pete Buttigieg and new entry Michael Bloomberg in recent days.
Harris dropping out killed one of the 2020 election's most-shared memes, too: That Kamala is a cop.
Before she was in the Senate—and aspiring to the White House—Harris developed a tough-on-crime reputation as San Franscico's district attorney and California's attorney general. While occupying those offices, several of Harris' actions clung to her, like her tough on truancy stance, her opposition to marijuana legalization, and her fight against prison reform.
Her law enforcement history became a meme as she ran for president.
Left-wingers used it to criticize Harris for being a wolf in sheep's clothing: A law-and-order centrist who wasn't up to snuff in an era of drug decriminalization, reassessment over mass incarceration, and true progressive fever.
Kamala marching the kids to foster homes after imprisoning their parents for truancy. pic.twitter.com/QshvqCFAMp

— ♡ (@AlytaDeLeon) November 3, 2019
Leftists: Kamala is a cop who imprisoned parents for their child's truancy, ruining families, and laughed about it. Blocked evidence that'd save a man's life. In with the billionaire crowd. Shamed her Jamaican family with pot stereotypes; imprisoned 1.5k due to pot.

Kamala fans: https://t.co/iD4ZjFivkr

— Retired, but Beloved. (@TubularTrevor) August 29, 2019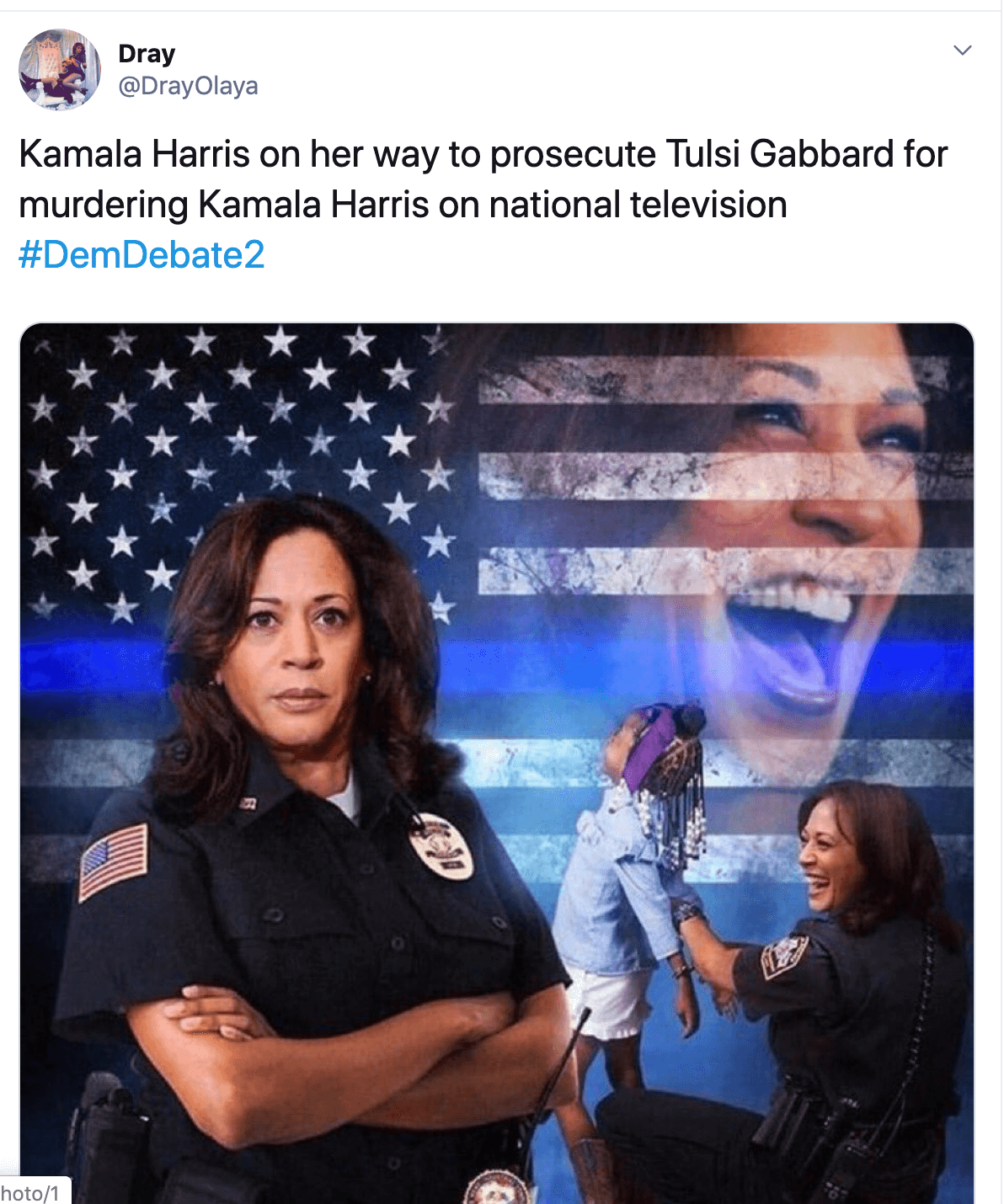 It also became a popular meme among right-wingers, who used it funny as a vehicle to criticize Harris.
Kopmala memes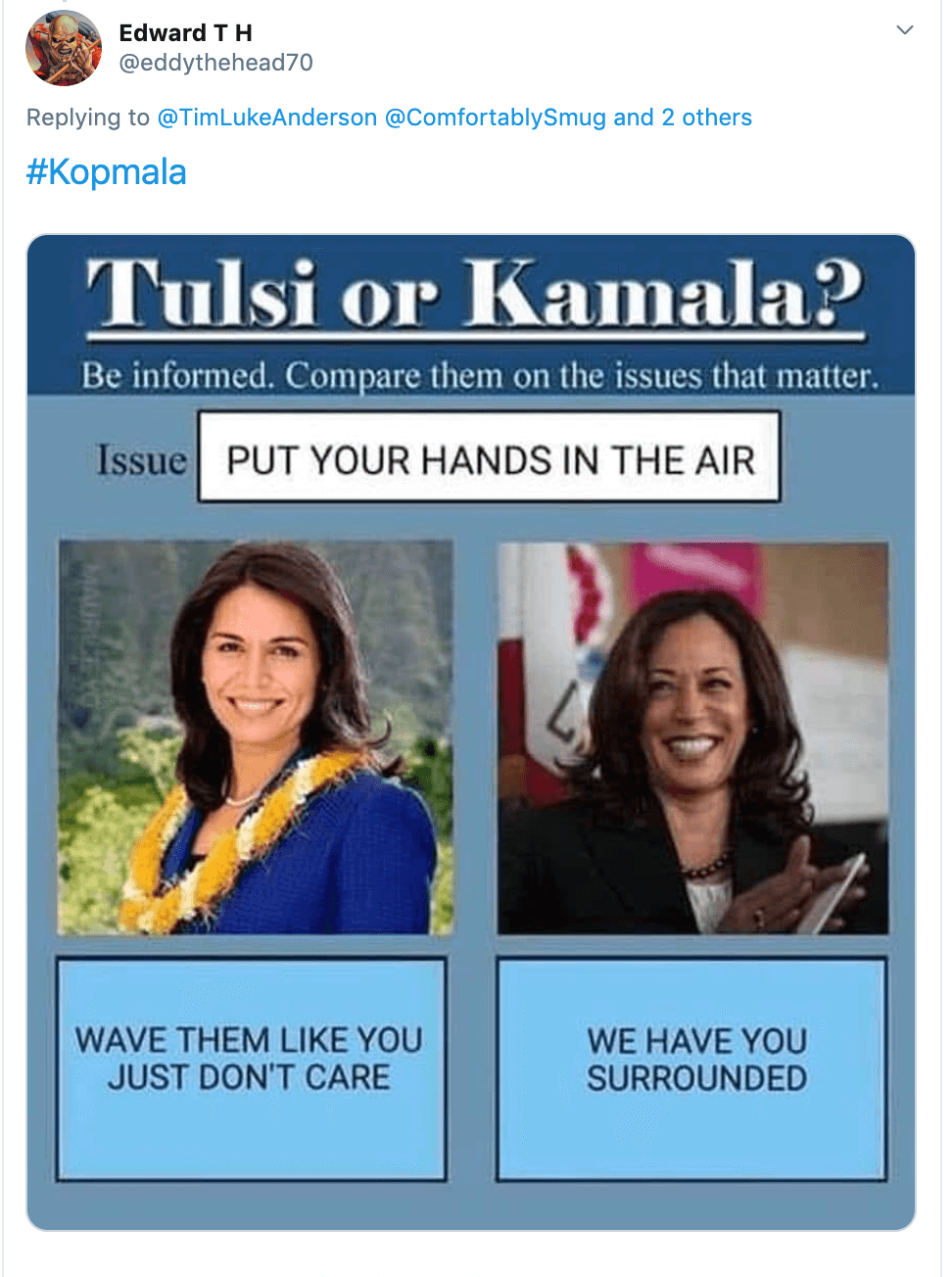 Harris, while not explicitly running away from the cop narrative, didn't quite embrace it. Perhaps, if she'd leaned into the memes, she'd still be in the race.
Instead, someone made an "officer down" joke as the news broke on Tuesday.
https://twitter.com/CREAMNABUNDANCE/status/1201929396392730624
READ MORE: