Harlan Hill, an adviser to President Donald Trump's campaign, called a reporter who fact-checked his viral tweet "a cunt" on Wednesday night.
Hill is no stranger to controversy, most recently being banned from appearing on Fox News after calling Democratic nominee Kamala Harris a "lying bitch" during a vice presidential debate.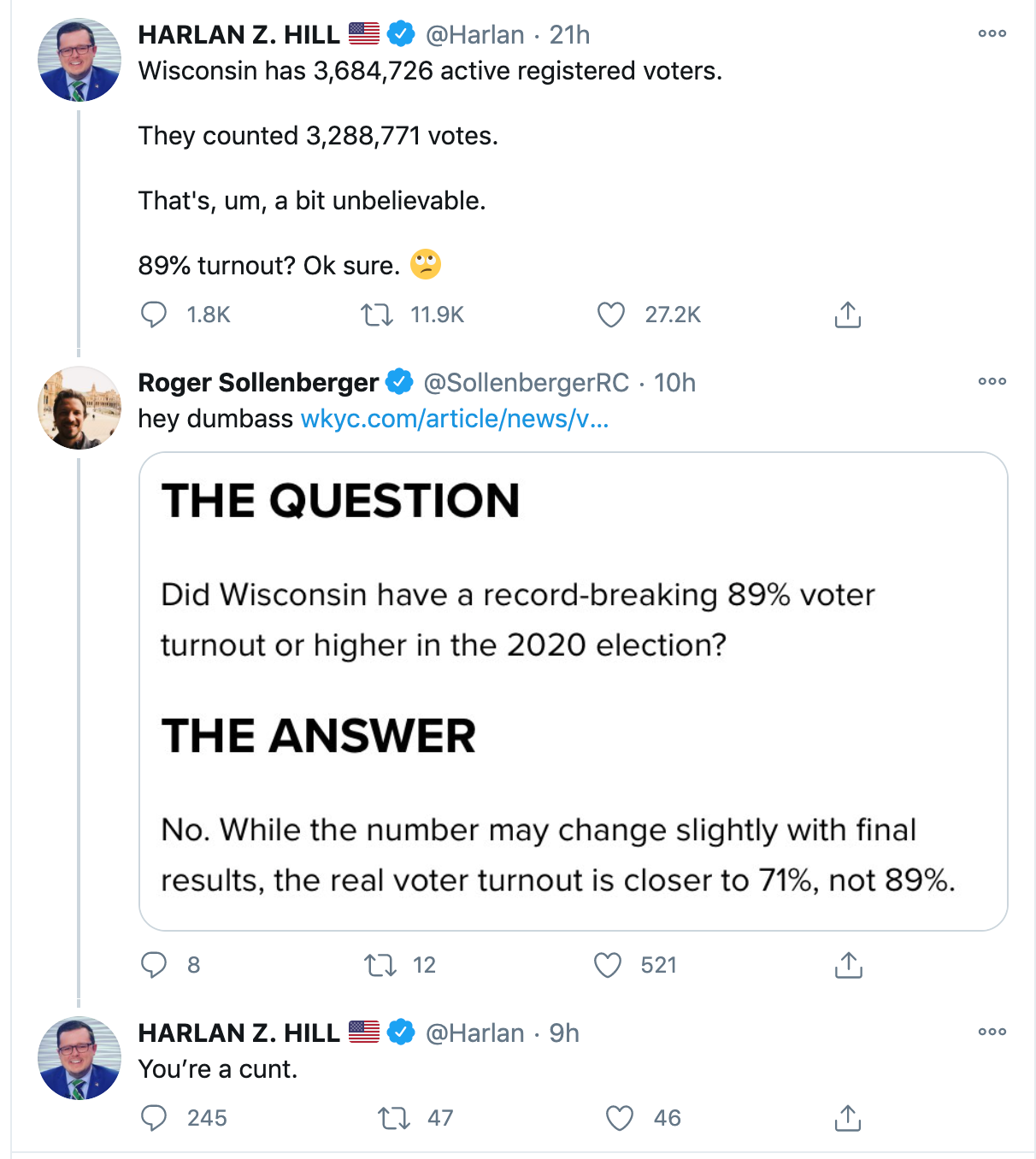 "Hey dumbass," Salon staff writer Roger Sollenberger replied to the tweet, fact-checking the bogus voting turnout claims made by Hill.
The Trump campaign advisor then snapped back at Sollenberger, stating, "You're a cunt."
The 2020 Trump campaign didn't respond to requests for comment from the Daily Dot on Hill's conduct.
But it doesn't stop there for Hill. On Wednesday night, the failed pundit tweeted that he was going to head up to Philadelphia to go to war with a "team."
Twitter quickly mocked and poked fun at Hill for floating the idea of war in hopes of securing a Trump win in the state.
Hill didn't return a request for comment from the Daily Dot on his conduct or travel plans.
Video footage did circulate on Twitter Thursday morning of Hill appearing to be in the city, but he was alone, no "team" to go to battle with.
Alas.
Disclosure: Roger Sollenberger has previously written for the Daily Dot.
More election 2020 coverage