In what could be the dumbest conspiracy theory to hit the internet this year, Twitter users are claiming that Google is forcing coronavirus news onto the public by manipulating search results.
The conspiracy, according to right-wing figure Jack Posobiec, is evident once an individual uses Google to search for "any three digit number" next to the phrase "new cases."

Unsurprisingly, given the scope of coronavirus, searching a random number alongside the phrase "new cases" during the global pandemic brings up news articles regarding the coronavirus.
But such a logical explanation doesn't appear to have everyone convinced. The finding was immediately shared online as proof of Google's nefarious intent.
An article on the matter appeared not long after on the Gateway Pundit, a far-right site known for spreading baseless and debunked conspiracies.
The article's headline falsely claims that merely searching any three digit number will pull up a coronavirus-related article. The Gateway Pundit goes on to claim, without evidence, that Google is secretly placing "coronavirus panic-porn" at the top of its search results.
"Google continues to push the coronavirus panic-porn by pushing headlines to their users," the article's author, Jim Hoft, states. "Now imagine what they are doing to President Trump or prominent conservatives every day!"
As noted by Google's Public Liaison for Search Danny Sullivan, the discovery is unsurprising given that public agencies and news organizations have been publishing daily coronavirus statistics for months.
"If you search for words or figures, we try to show pages that have those words & figures," Sullivan said. "With 100,000s of pages from 1,000s of agencies with daily stat updates on COVID-19, you can search for most anything & get a match."
In other words, given the large number of infections and daily positive test rates in every city, state, and country in the world, its not shocking to find that articles online have mentioned numbers between 100 and 999 when referring to the outbreak.
To highlight just how absurd the conspiracy is, Sullivan went on to show how searching for three digits plus the term "potato chips" also brings up similar results.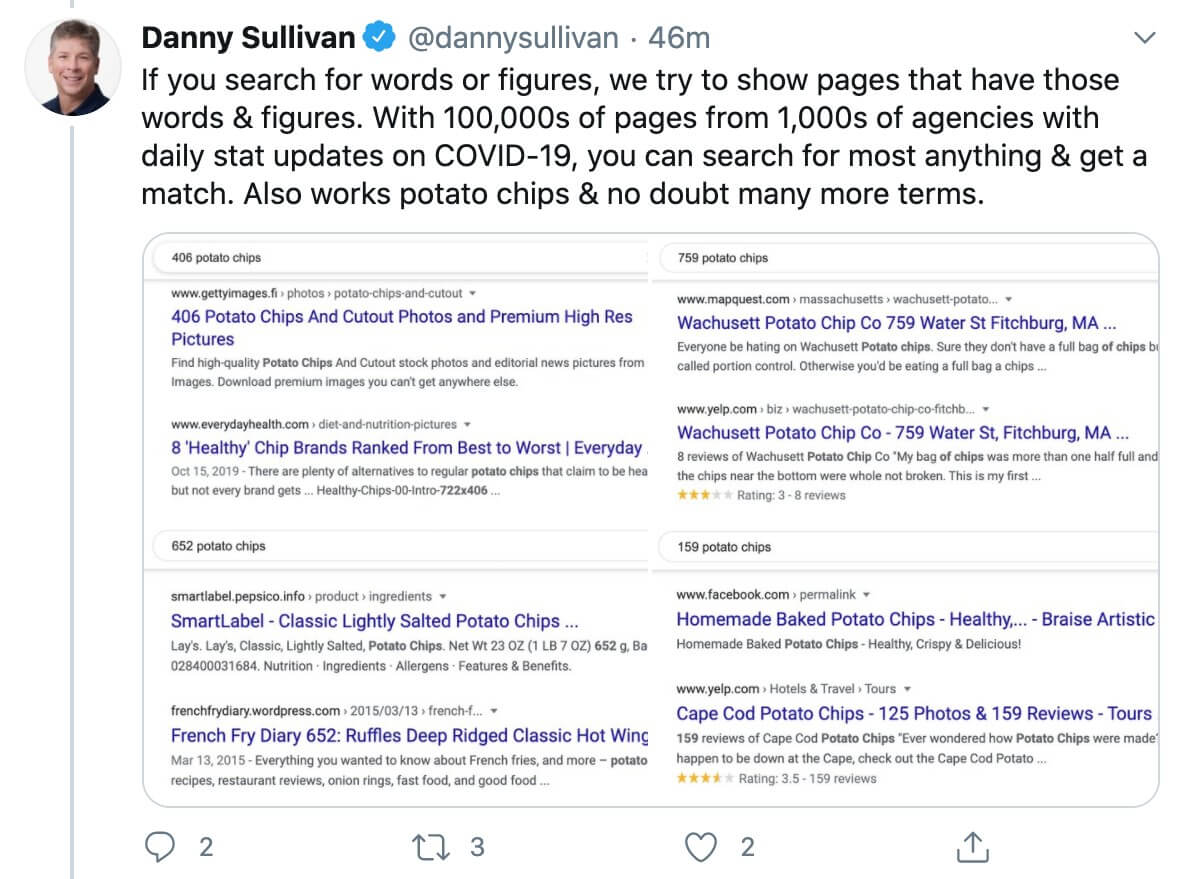 It appears that even Posobiec eventually figured out that the rational explanation was the correct one. In a follow-up tweet nearly two hours later, Posobiec stated that he believed the results were legitimate, while also pointing the finger anew at the media.
"My take: It's a real pandemic and there has been so much media coverage that nearly every three digit number combination has been included," he tweeted.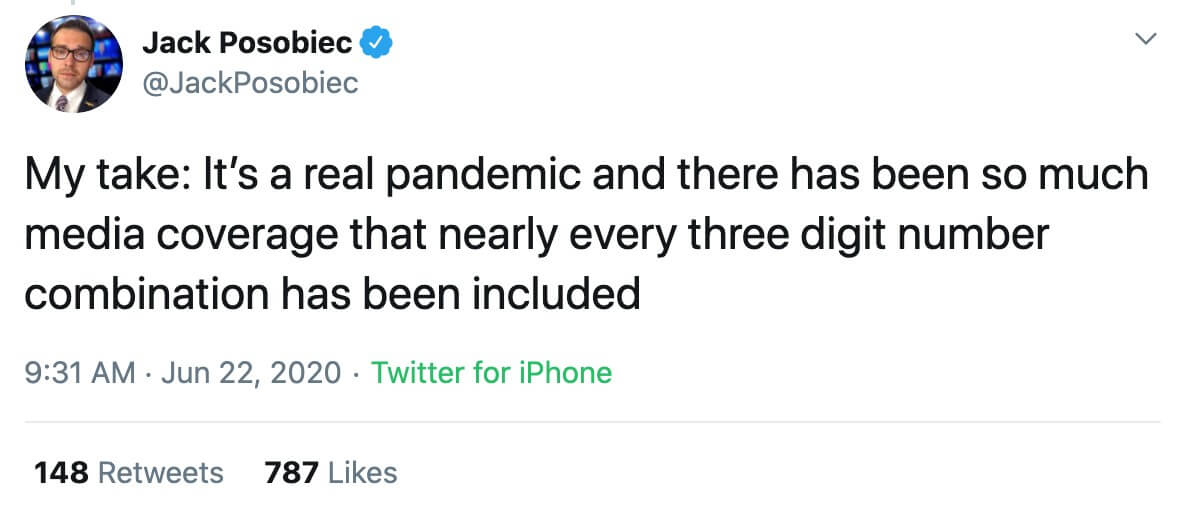 READ MORE: