Fox News primetime host Tucker Carlson talks a big game when it comes to protecting American jobs.
But it appears that he isn't quite practicing what he's preaching.
"Thanks to outsourcing, this country no longer has the same reserve of stable, middle-class manufacturing jobs we did even 30 years ago," Carlson stated to his audience back in February.
In March, Carlson asked Sen. Mitt Romney (R-Utah) how rich he'd become from endorsing the idea of sending "working-class jobs" overseas.
"How much have you, Mitt Romney, personally made—how rich have you become by sending jobs overseas—working-class jobs—by charging obscene interest rates and by otherwise harming poor and Black communities economically?" Carlson riffed.
If such quotes from Carlson railing against outsourcing of jobs aren't enough, his nightly Fox News program has spent loads of time "investigating" many companies that outsource jobs from the United States.
But Carlson himself appears to be outsourcing the manufacturing of his very own apparel line to other nations' workforces.
Take, for example, the sweatshirt on his website, the description of which neglects to specify where it was made.
It turns out, most Champion sweatshirts (such as the one he is selling with his face plastered on it) are produced in countries such as Honduras and Pakistan.
Carlson also sells an Under Armour "Tucker Men's Tech 1/4 Zip," which includes his name. The specific Under Armour "Tech" is not currently listed on the company's website, but an Amazon listing also has it marked as imported.
All of Under Armour's other quarter-zip pullovers are listed as imported from a different country.
That is par for the course for a company like Under Armor. A majority of clothing made by them is from overseas.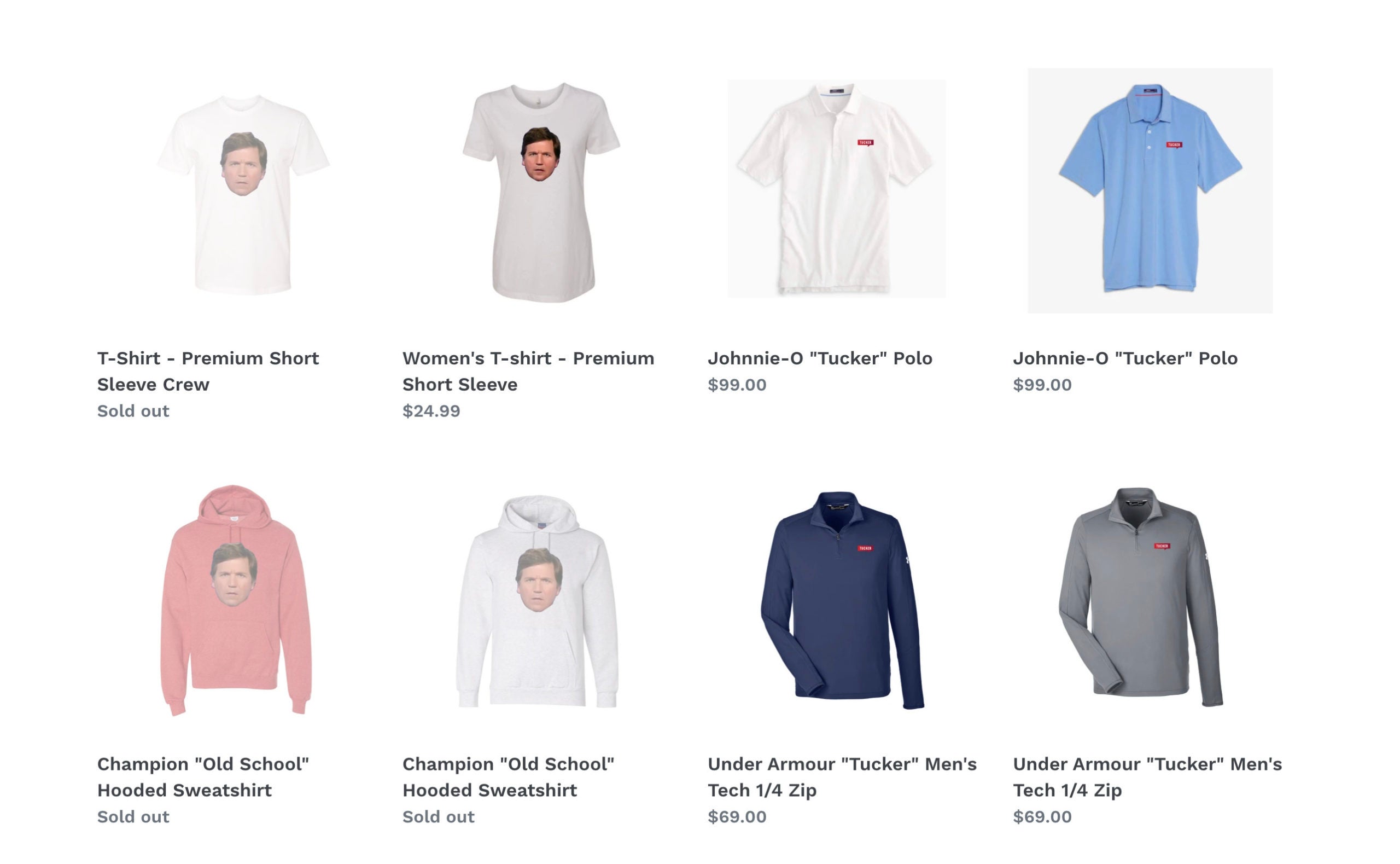 According to Vault.com, "about 60% of [Under Armour's] products are made in China, Jordan, Vietnam, and Malaysia."
On Carlson's store site, he declares himself the "Sworn Enemy of Lying, Pomposity, Smugness."
The third-party company which helps make products for Carlson's online store, MetroLogo, told the Daily Dot they aim to buy American, while claiming all of their "best-selling products" are made in the U.S.
"All of our products are purchased from American companies and we work hard to ensure as much merchandise as possible—including all of our best-selling products—are made in the USA," company president Randy LeFaivre told the Daily Dot.
Yet, when the Daily Dot searched "T-shirts" on MetroLogo's website, the majority of the T-shirts—over 10,000—were not made in the U.S., compared to 1,300 made in the U.S.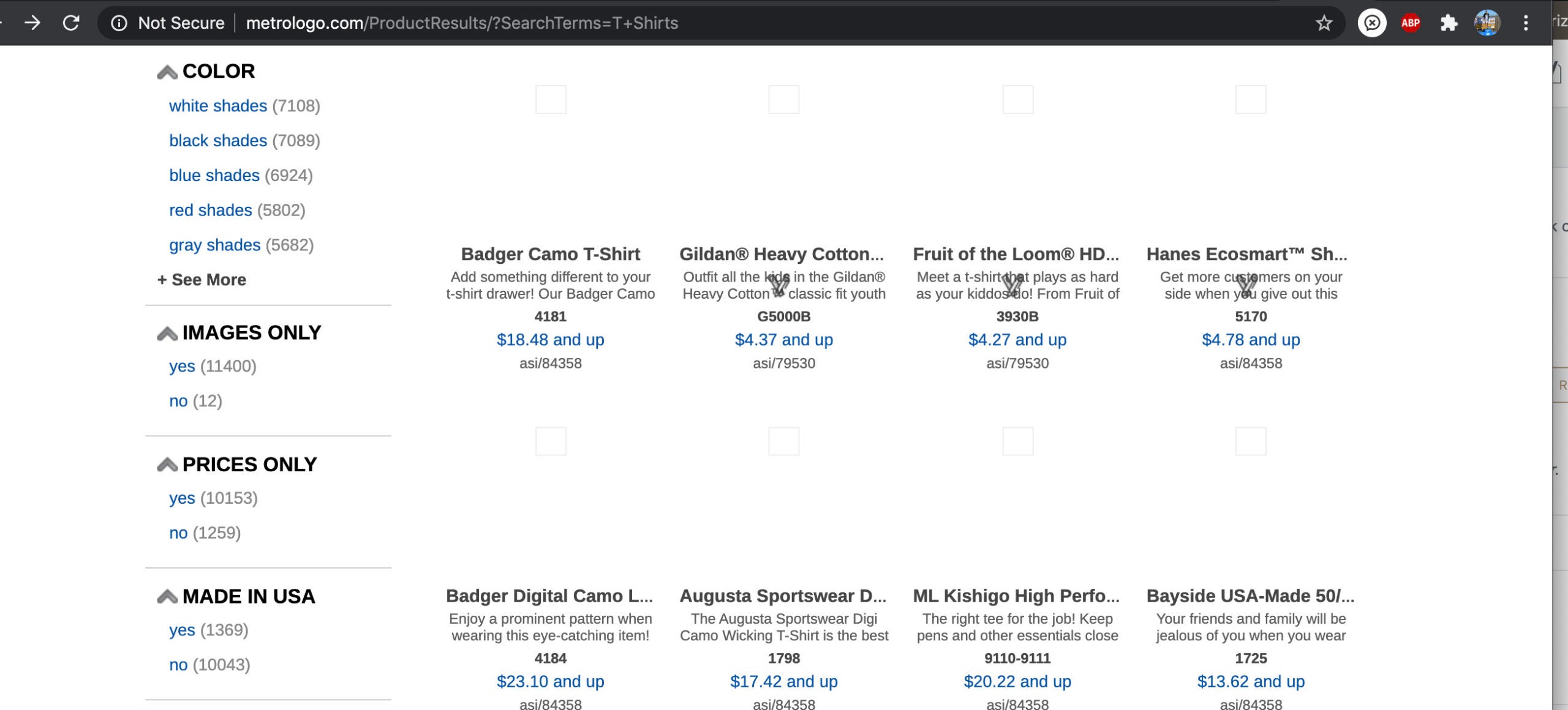 As for some items in Carlson's store that are made in America, Carlson is more than willing to boast about their bona fides in large, bold letters.
"Tucker / Wemple Mug – USA MADE," one description reads.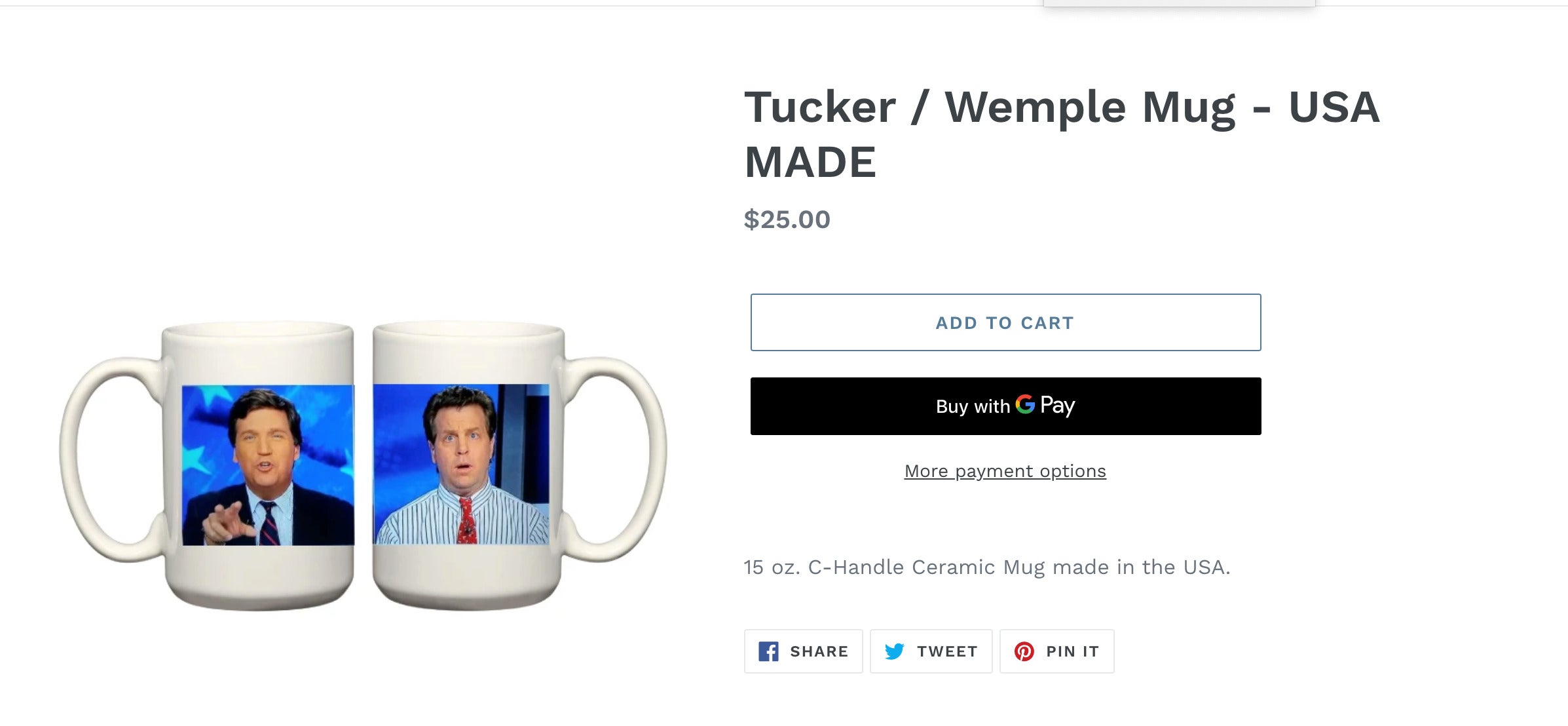 Other products in Carlson's store that appear to be American-made include Titleist golf balls and Ahead hats.
Whereas Carlson appears to hide the fact that some of his products are made outside the U.S., fellow Fox News host Jeanine Pirro outright states that the beach towels she sells are made in China.
Pirro appeared on the network to tout the importance of creating products made in the U.S. as recently as February.
"We rely, in the United States, too much on products that are created in other countries," Pirro declared.
A Fox News spokesperson declined to comment on Pirro's towels being made in China.
Both Under Armour and Hanes (which owns Champion) failed to respond to multiple inquires from the Daily Dot for comment ahead of press.
This isn't the first instance of a prominent conservative clamoring for American manufacturing, but selling products from overseas. The same happened to President Donald Trump.
READ MORE: