It seems like everyone has an app these days: Kim Kardashian West, Jeremy Renner, and now David Dobrik with David's Disposable.
However, where previous celebrity apps have been games or a means of keeping in "contact" with various celebrities, David's Disposable is a disposable camera emulator. It's similar to Polaroid emulators like Polaroid originals, which allow users to take vintage, film-inspired digital photos on their mobile devices.
What is David's Disposable?
The app "develops" the user's photos every day at 9 a.m. Users can then download the photos or order prints through the app. While the app is free to download, an ad-free upgrade is available as an in-app purchase for $0.99.
David's Disposable has over 1 million downloads, according to The Verge. A source close to the app's development told The Verge downloads are picking up speed, but it's not clear how many people are paying for the upgrade.
The app is an extension of Dobrik's brand. His snapshot habit resulted in a separate Instagram account that documents his wild times with the "Vlog Squad," his friends and YouTube collaborators. The app name comes from the Instagram account.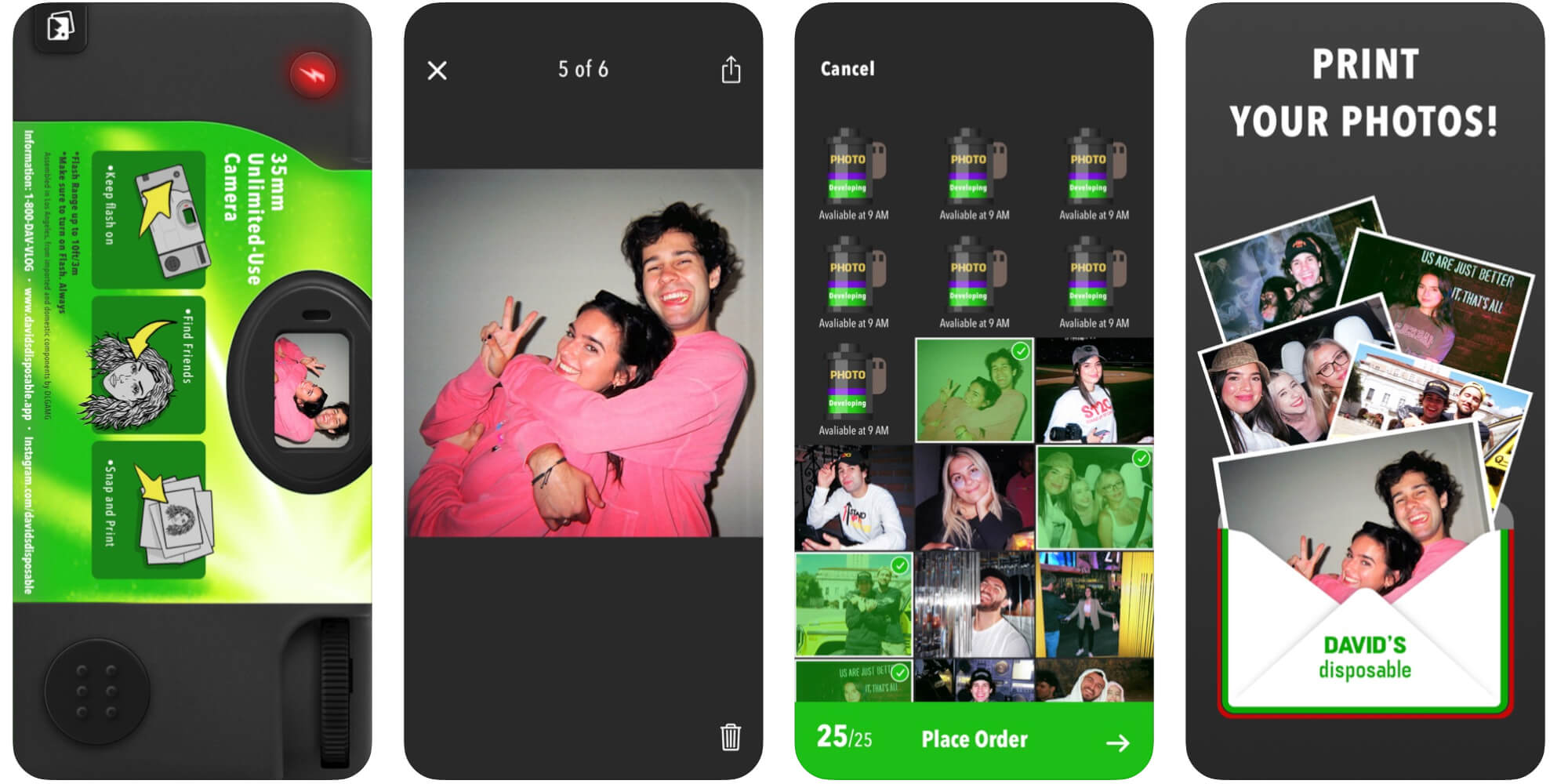 Who is David Dobrik?
David Dobrik, the David's Disposable namesake, is a Slovakian-born ex-viner who joined YouTube in 2014. He gained substantial attention due to his outrageous prank and gift videos. He is well-known for using clickbait-y titles and thumbnails to draw viewers into his four-minute-20-second videos. His main vlog channel has 15.1 million subscribers and over 6.5 billion views, according to Social Blade.
Dobrik funds his gifts and pranks through sponsorships and brand deals with companies such as Seat Geek and Honey. He also takes his pals on expensive trips where planned bits blur the line between documentary vlogging and scripted comedy.
Lastly, of course, there's the popular David's Disposable Instagram account.
H/T: The Verge
READ MORE: