Analysis
Conservative men have been sharing some extremely uncomfortable thoughts about new White House Press Secretary Kayleigh McEnany lately.
Some of the praise is more obvious than others.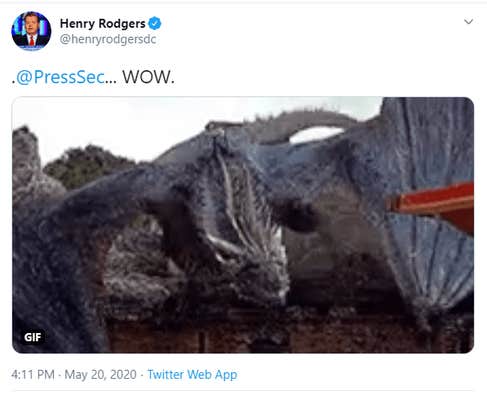 McEnany apparently has that special something they can't get enough of. When they're not praising her, they're defending her.

Brietbart's Joel Pollack seems to be auditioning for a second job as McEnany's hype man.



He's got some stiff competition from OAN's Jack Posobiec.



Further down the conservative food chain, things get creepy.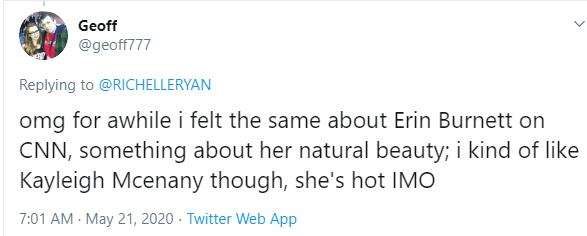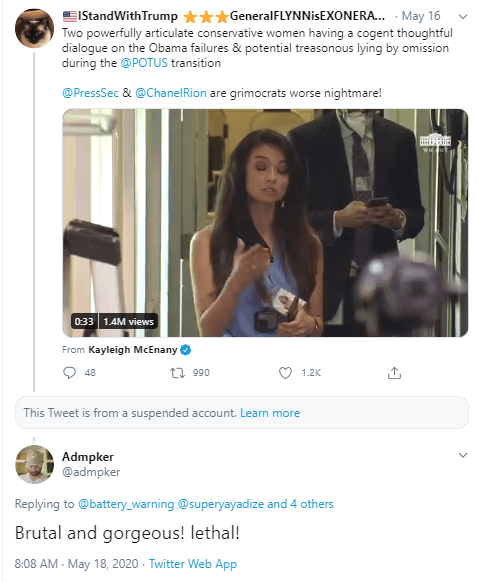 Some of the tweets about McEnany objectify her. But the right-wing Spectator magazine took the creep to another level.
In a recent article that begins, "Well, isn't she lovely," the Spectator spends 500 words gushing about how McEnany "is winning the hearts of minds of locked down men everywhere" with "her pneumatic blonde locks, power make-up and brilliantly weaponized wardrobe" that help Trump appeal to "the pervy middle-aged male."
"…[T]the more they see of Kayleigh, the more they'll be won over. …[L]ook on Twitter, where you will see countless men of a certain vintage posting videos of Kayleigh and saying what an impressive, er, speaker she is…" the piece effuses, later noting "her straightforward hot girl looks, and nightclub hostess hair."
"She may be the smartest hire Trump has ever made," the Spectator concludes.
You can bet Sean Spicer never had to put up with this.
READ MORE: