Now that Instagram has opened up its augmented reality tools via Facebook's Spark AR Studio, we're getting really excited about all the cool and crazy special effects and filters you can add to your Instagram Stories. We've spent hours on the social platform hunting down the coolest creators that are making fresh face filters and other SFX right now. In order to access all the available Instagram Story filters, you can follow the creators of these filters. Check out our list of the 20-plus best Instagram accounts to follow in order to unlock their free filters.
Jablonski has created a range of surreal filters that concentrate mainly on the face mask concept. 
https://www.instagram.com/p/B05Px07IUpb/
Futuristic looks, glowing eyes, and dragons define Berger's brilliant filter collection.
https://www.instagram.com/p/B05RrL5Ddm2/
There's a playful feel to Picci's filters that feature plenty of emoji, and highlight our smartphone addictions.
Follow Ursu for access to this crazy "Kracken" filter as well as a filter that lets you shoot laser beams from your eyes.
https://www.instagram.com/p/B1QeXTwHLSY/
Weishaar has made some super-fun, millennial-friendly pop culture filters, mainly focusing on food. Follow for donuts, pizza, ice-cream and more.
https://www.instagram.com/p/B1B-oW8l0XX/
Art Director Pelk has amassed a million-plus following with his fun filters that play around with repetition.
https://www.instagram.com/p/BwAvoaSAnoh/
Following Moller will unlock access to his amazing filters, including this drag effect that you can actually customize.
If you like bold colors and even bolder concepts, Laterza is a recommended developer to follow.
https://www.instagram.com/p/Bw4it1OFR80/
Alpha considers herself a "3D makeup creator" and "e-makeup artist." Her filters range from beautiful to strange.
"AR/tist" Merenda's filters offer an off-kilter selfie experience with some unnerving effects.
https://www.instagram.com/p/ByKc8DKhtVQ/
A leading filter creator, Jaskowska has a popular futuristic gloss filter called "Beauty3000."
Esper created this amazing "Eleven" filter, and the rest of her collection is full of comparatively interesting looks.
https://www.instagram.com/p/B0TpphEh0Oz/
"Instagram & Facebook Filter ARtist" Wakefield has magicked up some really intricate, fantastical designs.
Artist and jewelry-maker Martian only has a few distinctive floral filters available right now, but they'll leave you wanting more.
https://www.instagram.com/p/Bsx6gvynOC8/
Follow Steinforth for eye-catching, alien-like filters.
Glitchy and edgy, Ernst is a former video-maker turned filter-creator. One to watch.
Basler creates deceptively simple filters that deliver a major impact and makes this one of the best Instagram accounts to follow.
https://www.instagram.com/p/Byioz8fIHv1/
Follow this account for effects that will make your followers look twice.
This 3D designer clearly has fun with goggles, masks, and eye effects.
https://www.instagram.com/p/BxTFwWCp5Rn/
Another account with over a million followers, Tokyy is rightfully popular and has a wide arrange of filters.
Yarovyi has created a selection of character-based masks making his among the best Instagram accounts to follow, as well as a fan favorite. Harry Potter readers, rejoice! 
How to find even more filters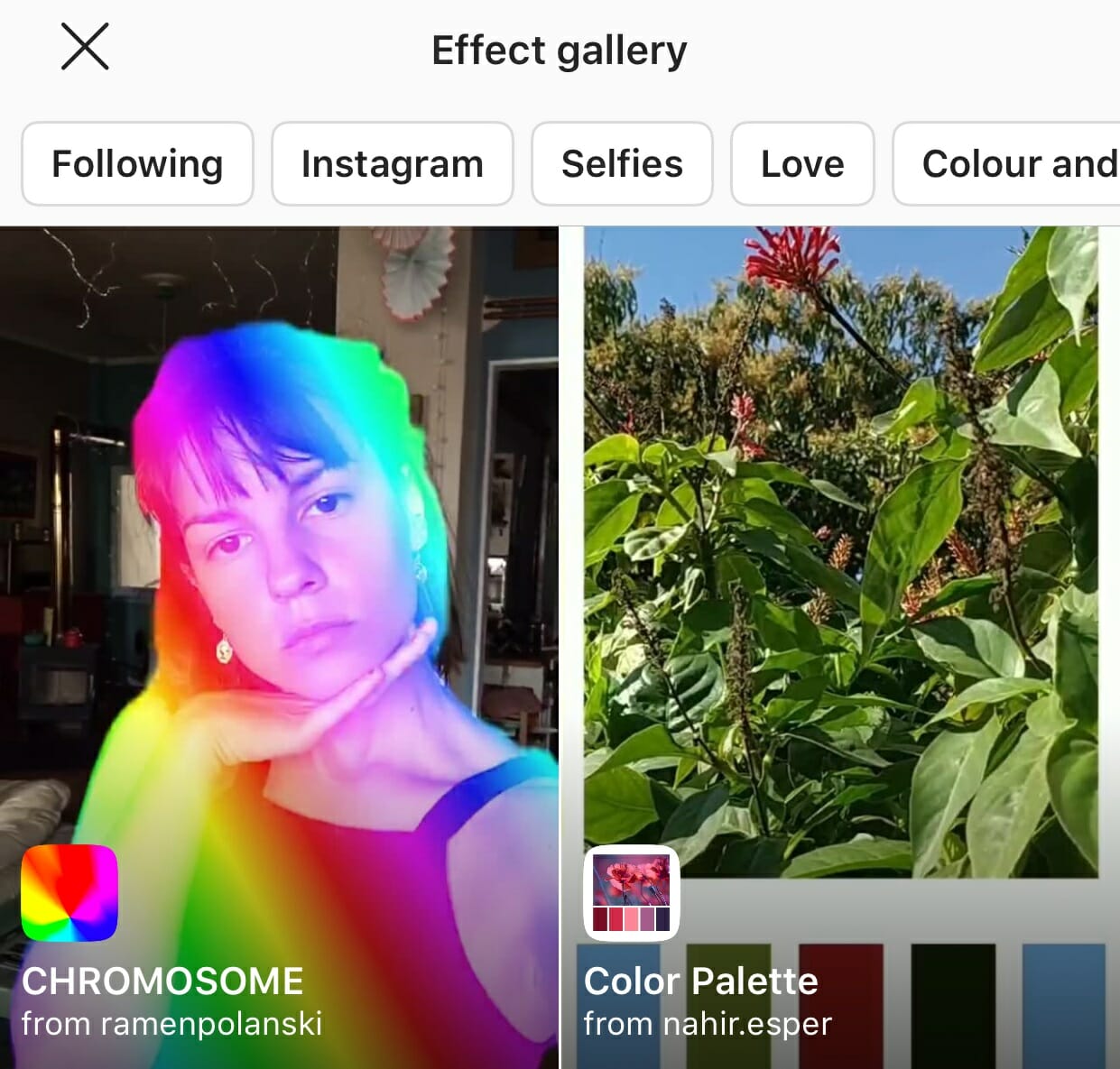 This selection of talented AR face filter creators is a really good starting point if you want to get in on the augmented reality action, but you can find even more options on your own.
To browse other Instagram users' creations, go to your filters gallery, swipe left until you reach the end of the list, then click on "More effects."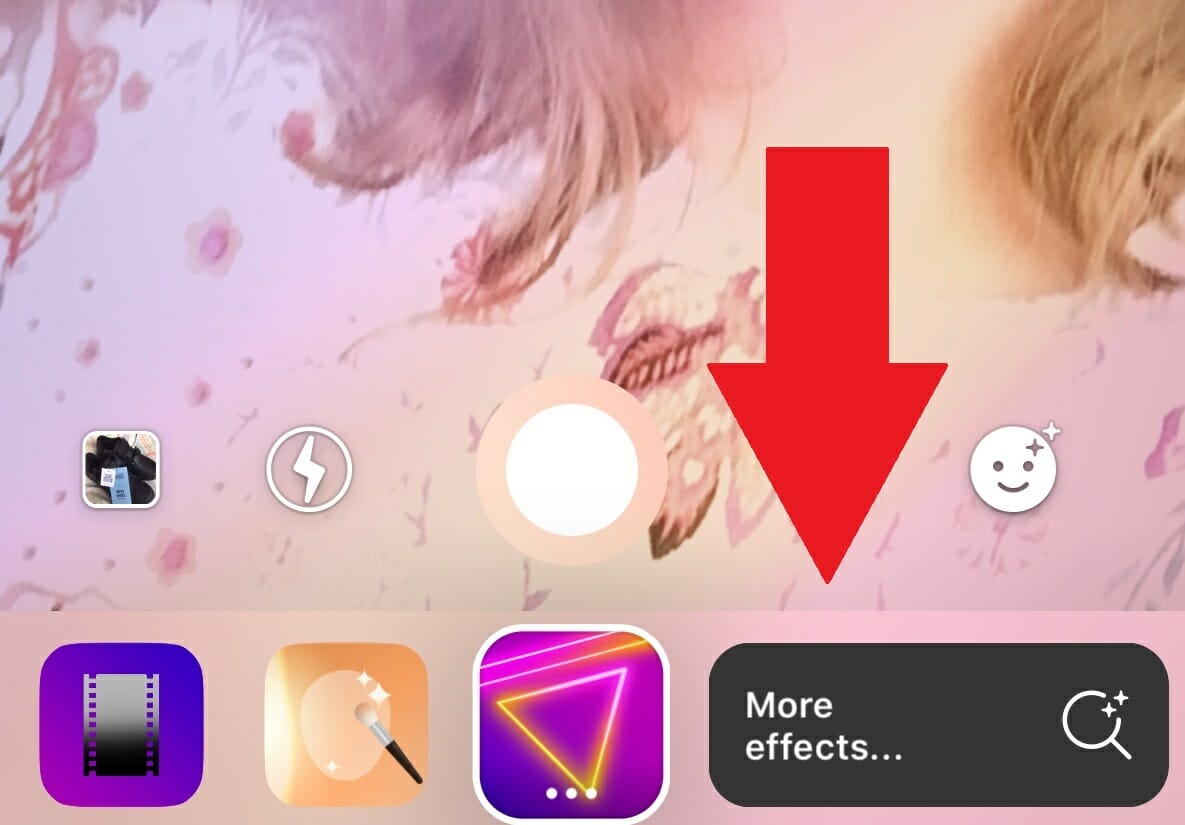 From here you can search by category, such as "Selfies," "Funny," and "Color and Light" to find exactly what you're looking for…and probably more.
Special thanks to Chris Pelk for his input with this article.