Sen. Bernie Sanders (I-Vt.), the 2020 Democratic presidential hopeful, continued his early nomination success on Saturday night, winning the Nevada caucuses.
MSNBC, DecisionDeskHQ, and the New York Times have called the race for Sanders.
Sanders is currently leading with over 54% of the vote, with approximately 4% of precincts reporting. Joe Biden and Pete Buttigieg are fighting for second place, with both hovering around 15% of the vote.
Sanders projected victory was expected, as he'd seen a dramatic rise in polls lately.
In a tweet, the Sanders campaign called the "grassroots movement" behind him "unstoppable."
Biden's campaign manager acknowledged the former vice president would be finishing at least second to Sanders.
The win for Sanders comes on the heels of an essential tie with Buttigieg in the Iowa caucuses and a win in the New Hampshire primary.
Sanders' win seemed likely in the days heading up to the caucuses. As of Friday, Real Clear Politics—which takes an average of several polls—showed the Vermont senator with 30% support, widely ahead of former Vice President Joe Biden with 16%, Buttigieg with 14%, and Sen. Elizabeth Warren (D-Mass.) with 13.7%.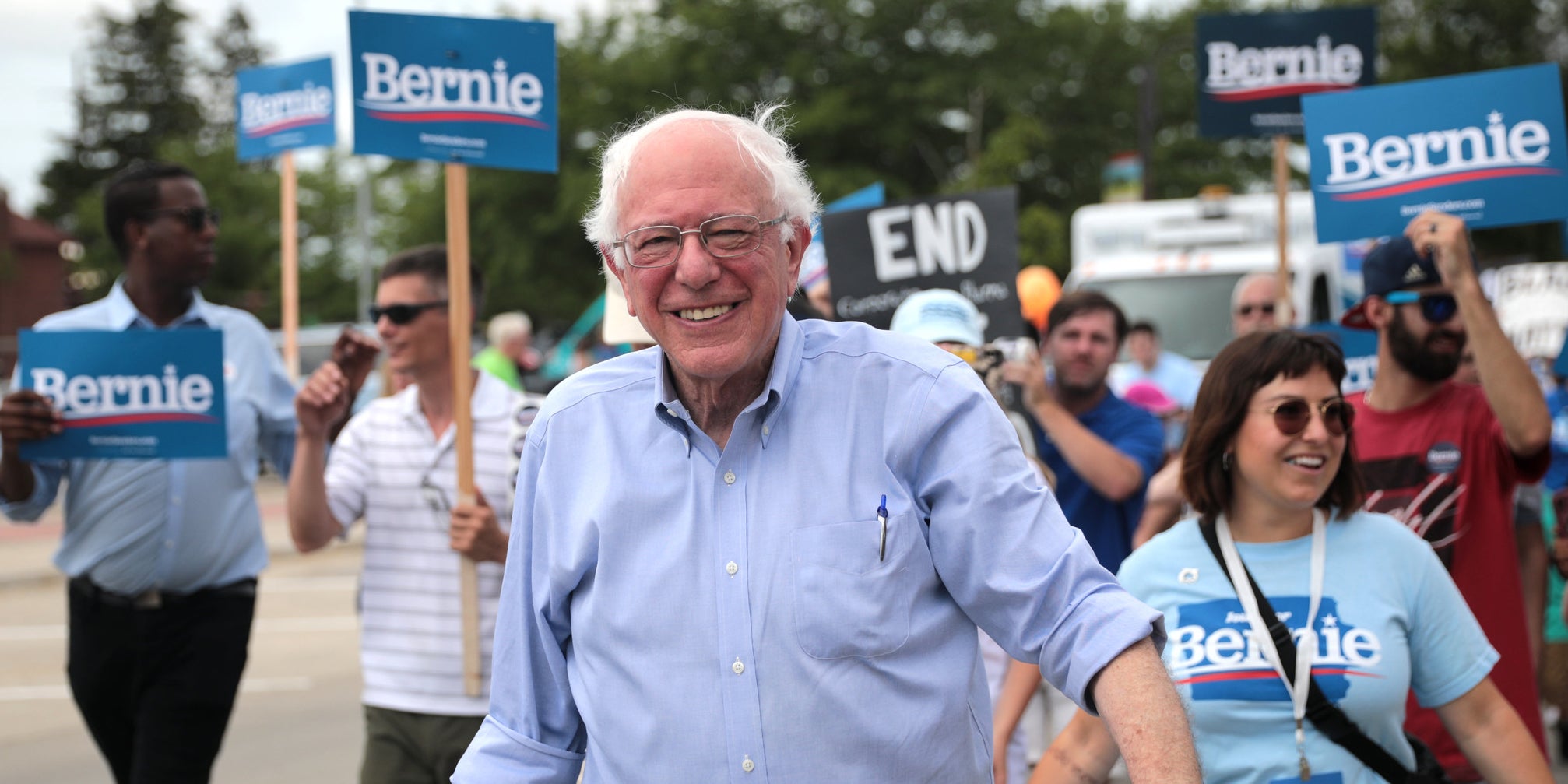 The victory on Saturday night gives Sanders a clear designation as the front runner early in the nomination process as he'll set his sights on South Carolina's primary—where it appears he'll need a bit of help.
As of Friday, Real Clear Politics showed Sanders trailing Biden 24.5% to 20.8% in support, ahead of other 2020 rivals like Tom Steyer, Buttigieg, Warren, and Sen. Amy Klobuchar (D-Minn.)
South Carolina votes next Saturday.
This post has been updated.
READ MORE: