The latest iteration of Android's mobile operating software is adding a slew of new features, including gesture-based navigation, dark mode, and more emoji genders. And this time, the platform is ditching the dessert-themed names, simply calling the OS "Android Q."
Here's everything you need to know about Android Q, including what bugs are already showing up for certain handsets.
Android Q
Gender-neutral emoji
Google emoji have undergone some serious facelifts over the years. Originally, they had masculine and feminine features, but evolved into genderless blobs in 2014 and returning to gendered humanoid forms in 2015.
A brief history:

2012-2013: Google shows some emojis w gender
2014: Google moves to gender-neutral blobs
2015: Eek, blobs would be weird with skin tones!
2016: Switch to humans + skin tone. Choose from women or men
2019: Make default "Person". Women or men available as options pic.twitter.com/9EZVn3Vgs8

— Jeremy Burge (@jeremyburge) September 3, 2019
Android Q's genderless emoji of 2019 aren't totally ambiguous blobs, but certainly seem to indicate gender less strictly than previously.
Gesture navigation
The Guardian reports that the improved gesture navigation of Android Q is a blend of the systems used by Apple, OnePlus, and Huawei. There is a gesture bar, housed at the bottom of the screen, which can be pulled up to go to the home screen. A long hold will pull up recently used apps, and swiping left or right will toggle between recently used apps.
Dark mode
While dark mode has been employed by several Android phone manufacturers, this is the first time Google is implementing it. This system setting makes night time app use easier on the eyes.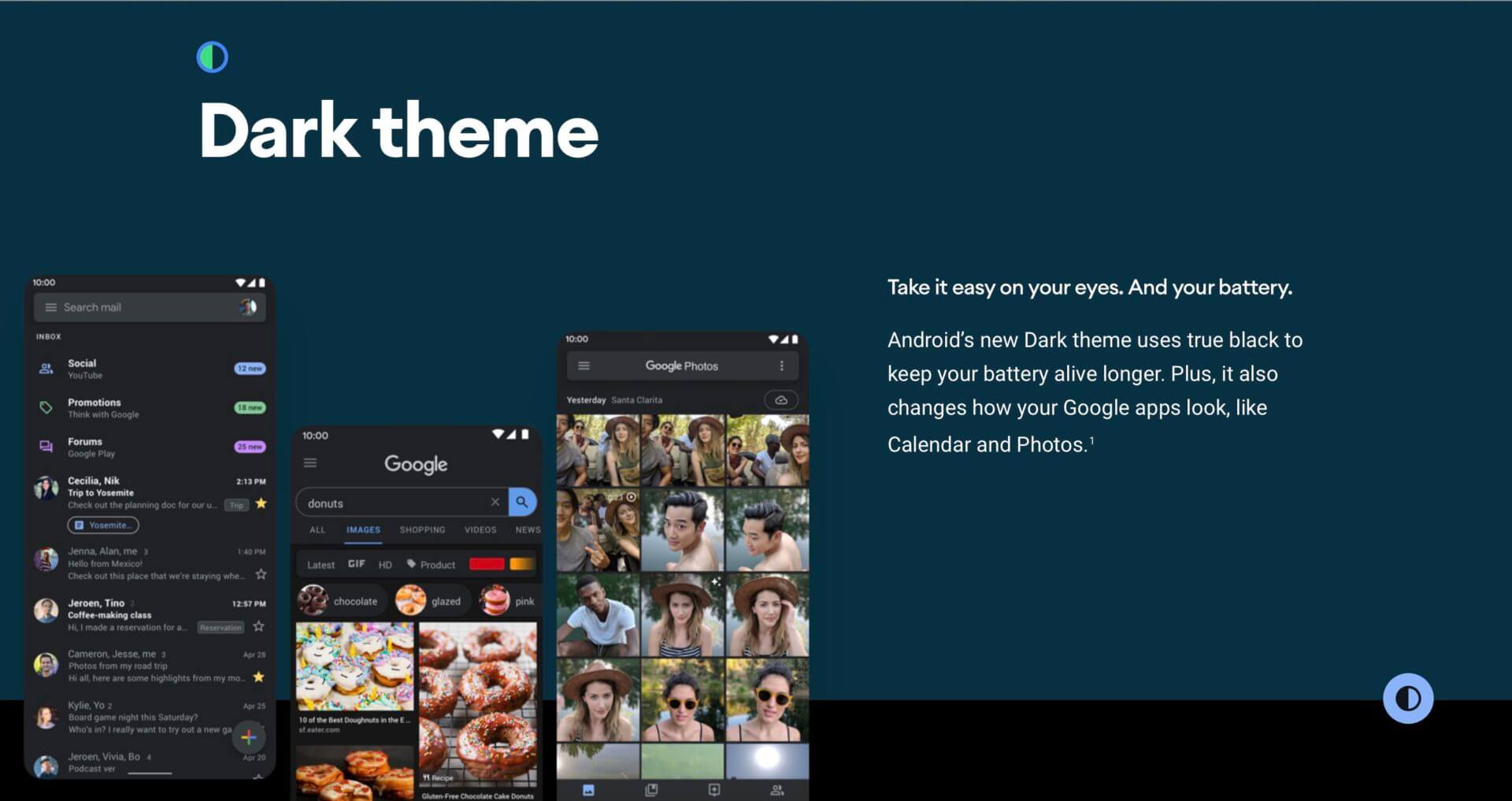 Security updates
Changes to Android security aren't so much directly to the software, but the way users will receive them. Instead of manually downloading a security update, they will automatically be sent to the phone from the Google Play Store.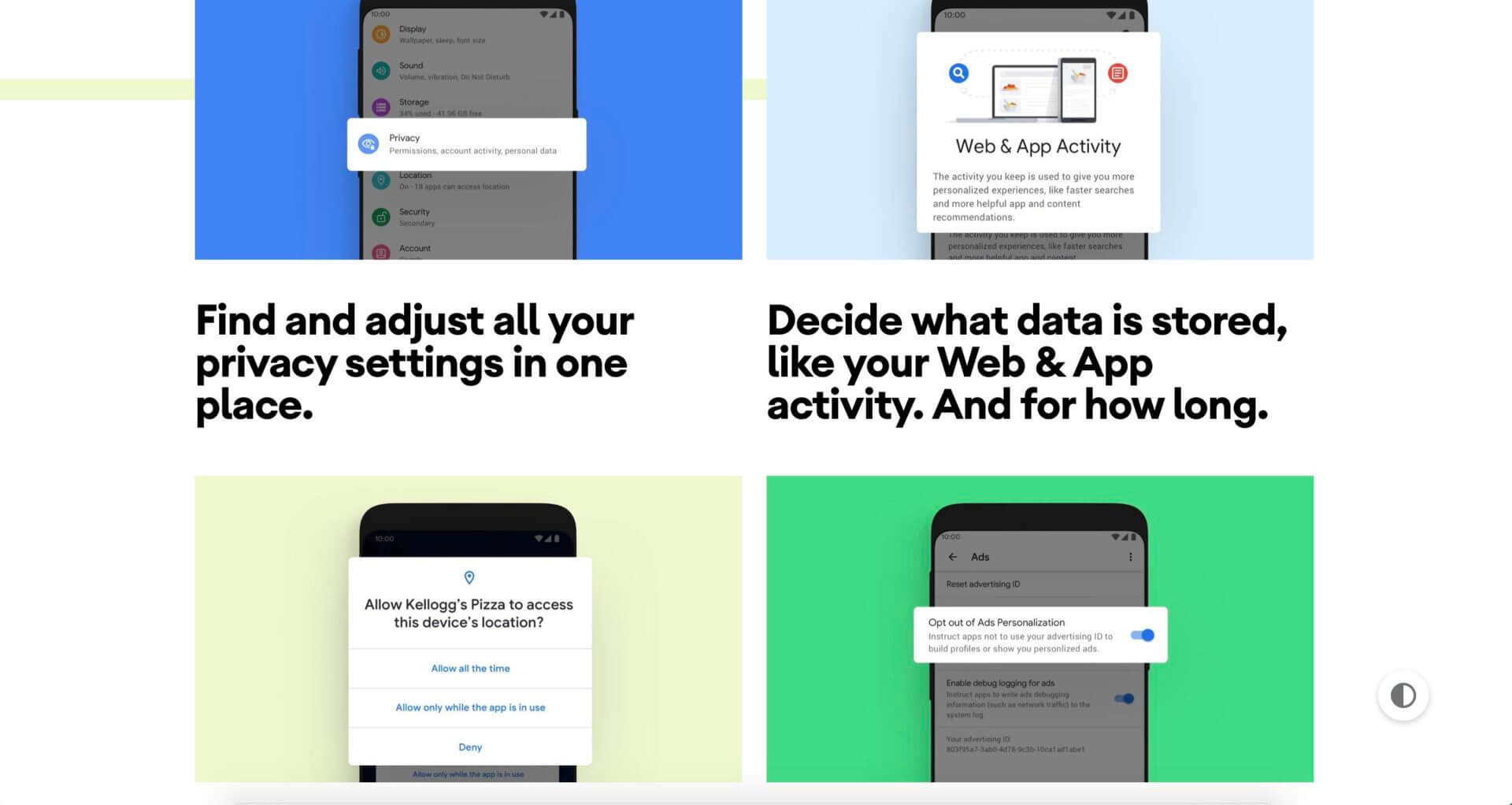 Smart reply
Kind of like predictive text, Android Q will suggest entire responses to text messages instead of just the next word or phrase. It will also provide details, such as possible directions and locations, as well as images.
Sound amplifier
Sometimes a loud room or noisy atmosphere can make your phone's audio pointless. The sound amplifier built into Android Q boasts a sound boost, filter out background noise, and allow users to "fine-tune" to their preference. This can come in handy for users who are hypersensitive or hard of hearing.
Focus Mode
For those who delete and re-download social media apps in order to focus better, Android Q's Focus Mode is going to be a huge help. Apps can be paused— effectively deactivated– for set periods of time. No notifications, no distractions. This may be the perfect homework or study tool for students.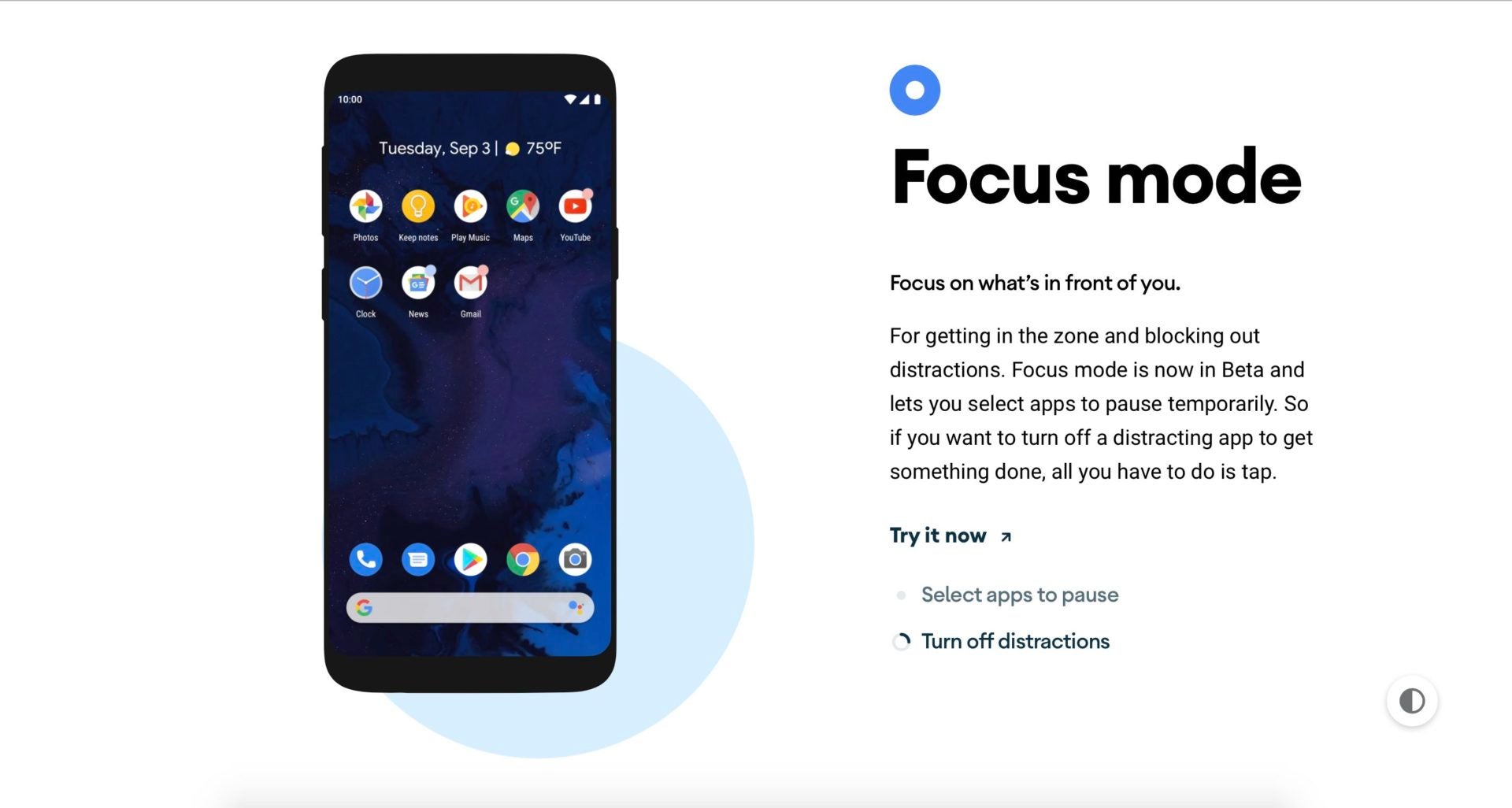 Bugs
As users have updated their Androids, several bugs have made their presence known: stability, apps crashing, "null" text in search results, and some accessibility functions are not working properly. Gottabemobile.com reports that solutions to these problems will vary by handset model, so just keep an eye out for fixes for your particular handset.
READ MORE: