Amazon last week notified sellers that it would be pulling Washington "Redskins" merchandise from the site, but there are still numerous items featuring the team's name and logo available for purchase.
CNBC reported last week that Amazon notified sellers on Wednesday that they had 48 hours to remove products flagged by the retail giant.
The notice said the retail giant would be removing products "with the team's name and logo" from its stores.
The moniker has long been criticized for being offensive and a racial slur against Native Americans. Native American groups have been pushing the team to change the racist team name for years, but serious movement from the organization only began after sponsors—like FedEx, which has the naming rights for the team's stadium—pressured them to change it.
On Monday, the team announced that it would be retiring the name. A new name was not announced.
While Amazon gave notice to sellers to remove products with the team's name and logo, a quick search on the site shows numerous products still available long after the 48-hour deadline to remove them.
On Monday, a user could buy pennants, paintings, lawn flags, bathing suits, coffee thermoses, PS4 skins for consoles and controllers, and more that featured the logo. Other items that were available last week, like Samsung phone covers featuring the logo, have since been removed.
Many of the products are sold by just-launched or negatively reviewed sellers. However, other sellers still listing products are well-reviewed.
After being contacted for this story, Amazon took down several products shown as examples by the Daily Dot.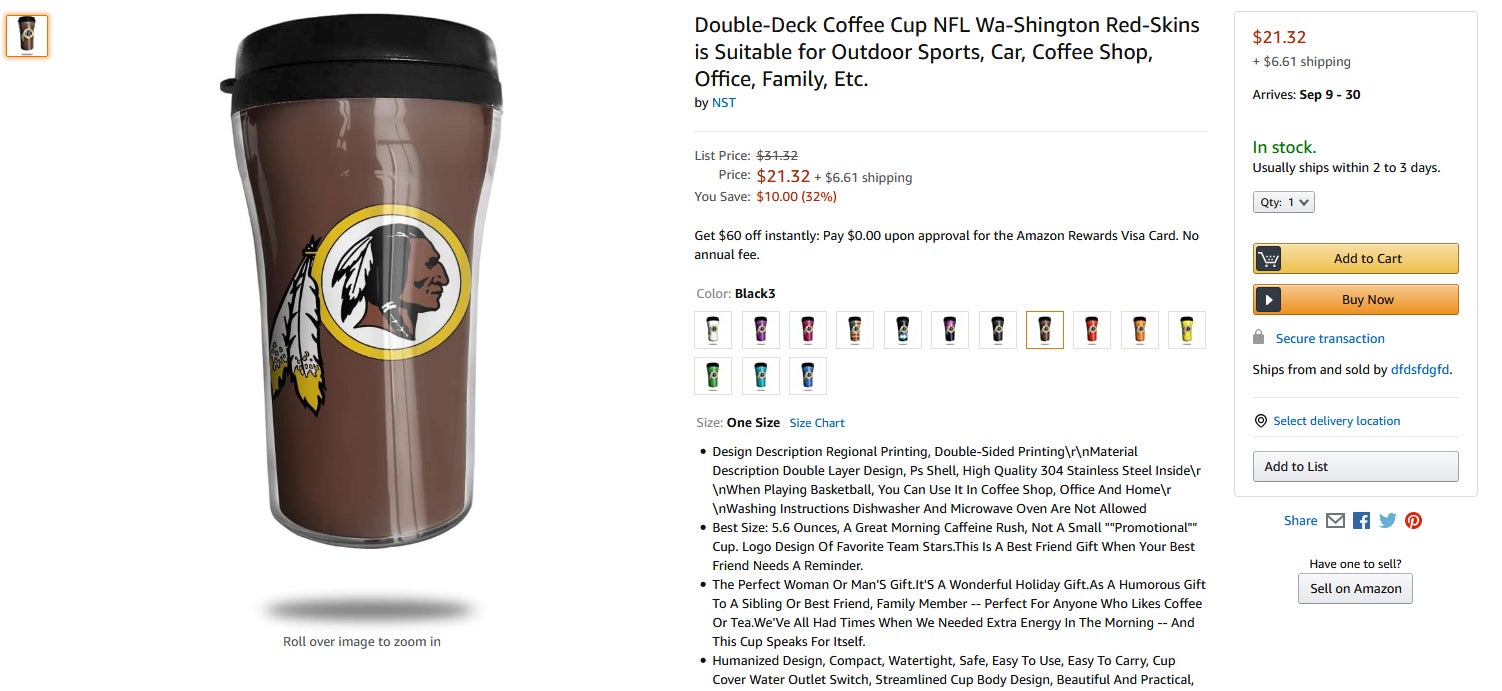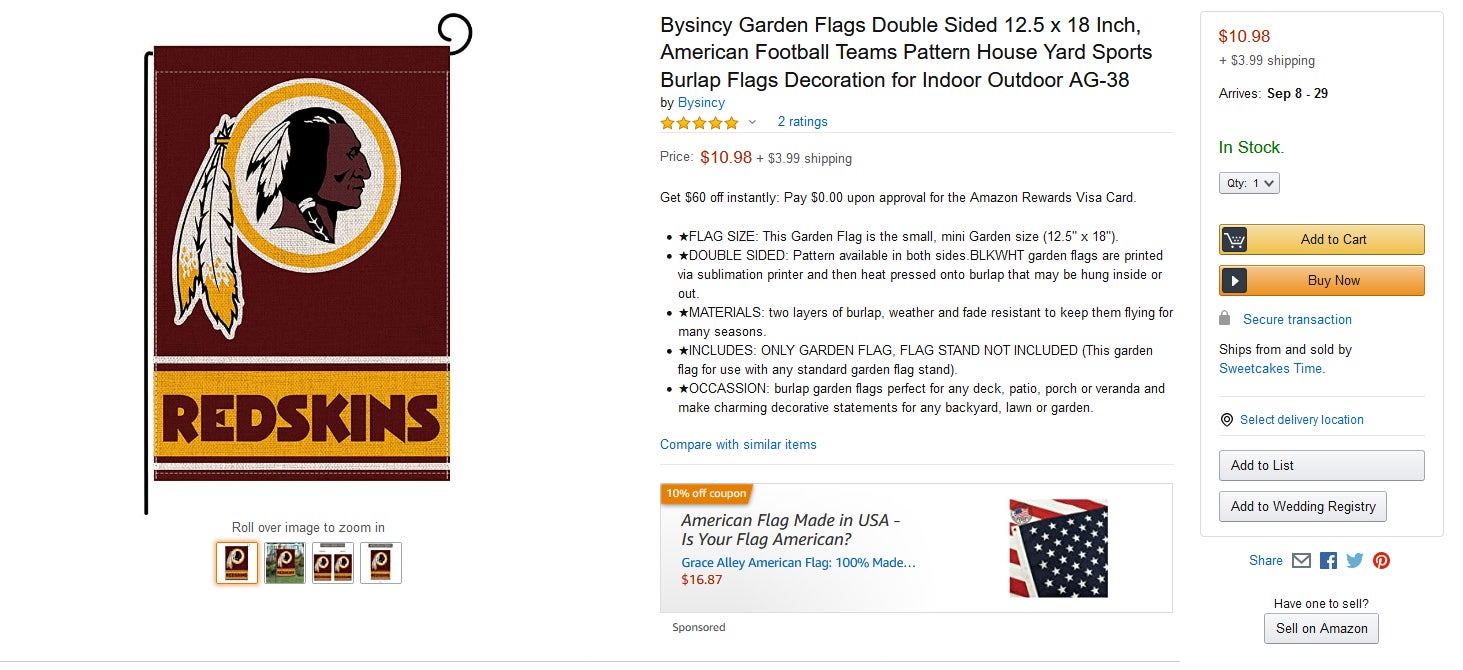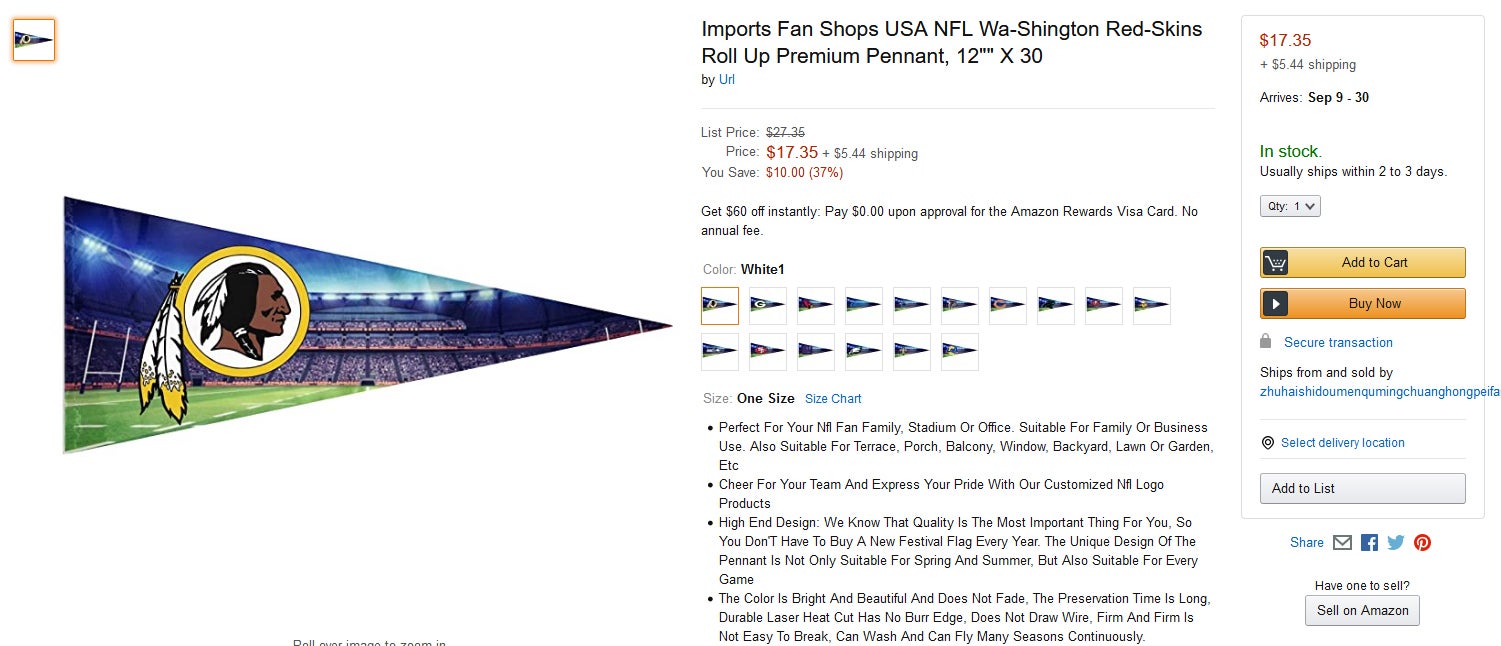 There are also numerous listings for "Redskins"-branded face masks and face coverings.
It's unclear if Amazon is exempting face coverings from its removal of products because of the coronavirus pandemic.
Amazon did not return a request for comment by the Daily Dot regarding the availability of the products after the company imposed a deadline.
READ MORE: