It's always worth your while to indulge in some skepticism about products you purchase online—particularly liquor. Who wouldn't just pop around the corner to buy the stuff in person? Mysteriously, one of the more ubiquitous ripoffs on Amazon has duped customers into thinking they're buying designer vodka (or at least a container that once held some).
The prevalence of fake bottles of Crystal Head vodka was pointed out in a warning from none other than the brand's founder and spokesman, legendary comedian and fervent ufologist Dan Aykroyd, tweeted this summer.
Beware of fake Crystal Head Vodka bottles sold on Amazon and Google. No vodka, just inferior bogus bottle.

— Dan Aykroyd (@dan_aykroyd) July 15, 2013
Still, the phony products persist—spread across multiple pages to dampen the impact of bad reviews—and people eager to pick up a glass skull decanter on the cheap have been lining the pockets of a Chinese company that manufactures cheap knockoffs. "The day I received this the bottom of it flaked off, chipping a corner off of it and rendering it useless, wrote one irate reviewer. "The glass at the bottom is so thin that the slightest touch causes it to break."
Others lamented having not read or heeded the negative feedback, noting that the skull was "not a real crystal head vodka bottle" and quite a bit smaller than the genuine article "not much bigger than a baseball" and able to hold about three shots, in another critic's estimation.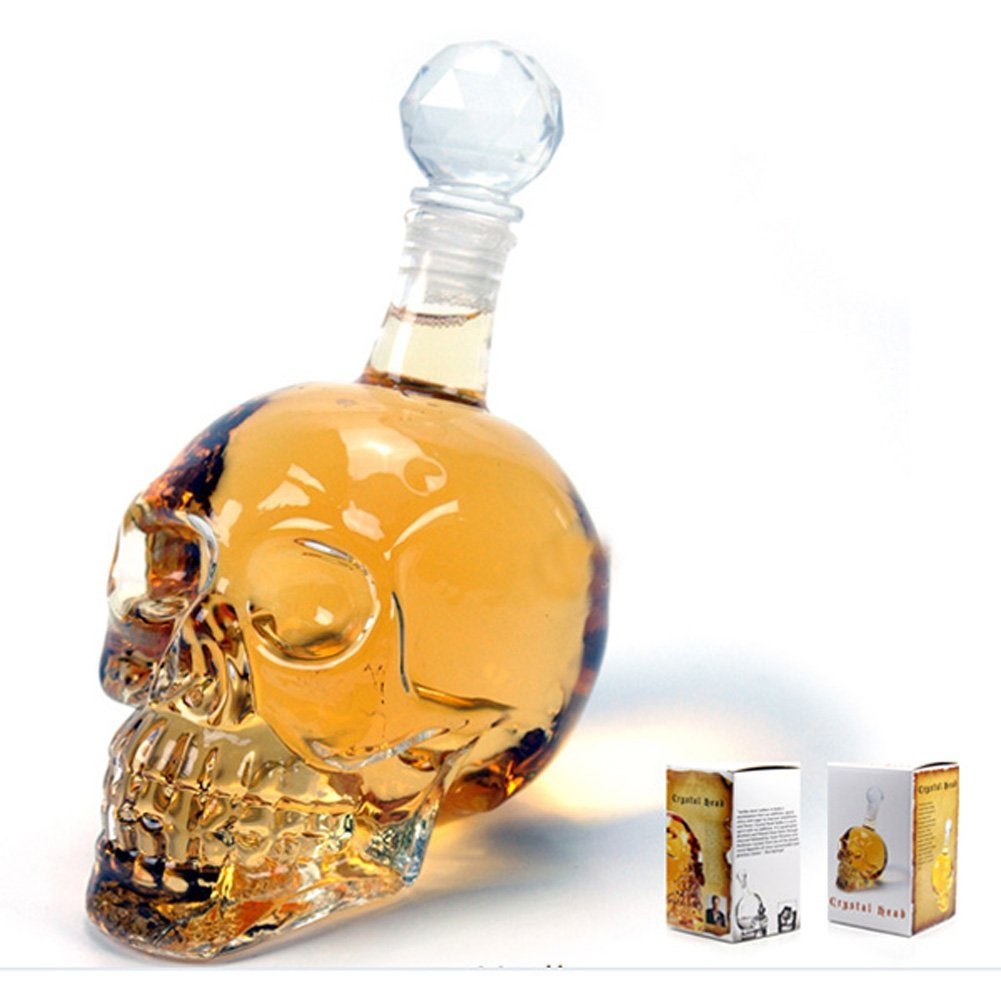 Most remarkably, some buyers thought they were getting not just a glass skull, but one full of high-end vodka, all for the bargain price of $9.34. "[T]his is just the empty container," one complained. Another noted that "it did NOT come with the Vodka!" This despite the word "EMPTY" appearing prominently in the product name (though it was pictured as full).
Yes, all this disappointment could have been averted with a dose more reading comprehension—or if Aykroyd had trademarked the very concept of a skull-shaped liquor bottle—and yet the shady market for off-brand booze bottles has a valuable lesson to impart: just go to the bar, for crying out loud.
Photo by decorada/Flickr