The smart speakers you have scattered across your house can now send text messages—that is, if you own an Android phone. Amazon announced a new service that lets you send SMS messages from your Alexa-enabled Echo speakers, according to TechCrunch.
How to send a text from your Amazon Echo via Alexa
Customers who own an Alexa speaker and Android device will first need to install or update the Alexa app from the Google Play Store. The first time you open the app following the update, you will receive a prompt explaining the new text feature. To use it, go to the "Conversations" tab, select "Contacts," then "My Profile," and make sure the "Send SMS" option is turned on. Note, you will not send messages directly from the application.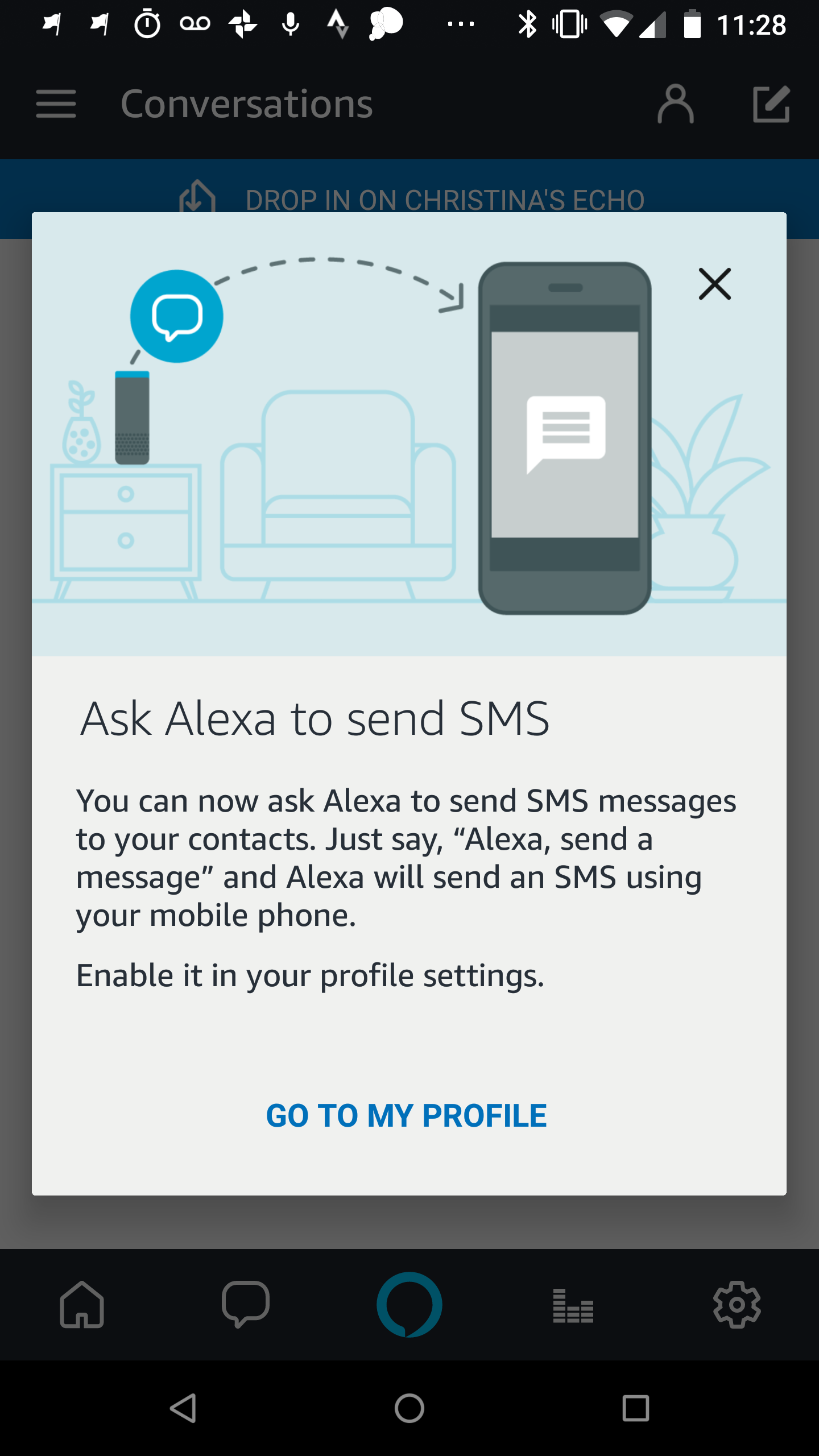 You can then use voice commands to send a message with an accompanying audio file to anyone in your contact list using your existing phone number. Just ask Alexa to "Send a message" and it will attempt to send it to the recipient's Alexa devices or via SMS with a written transcript and link to the audio file (see below), which lasts for 24 hours.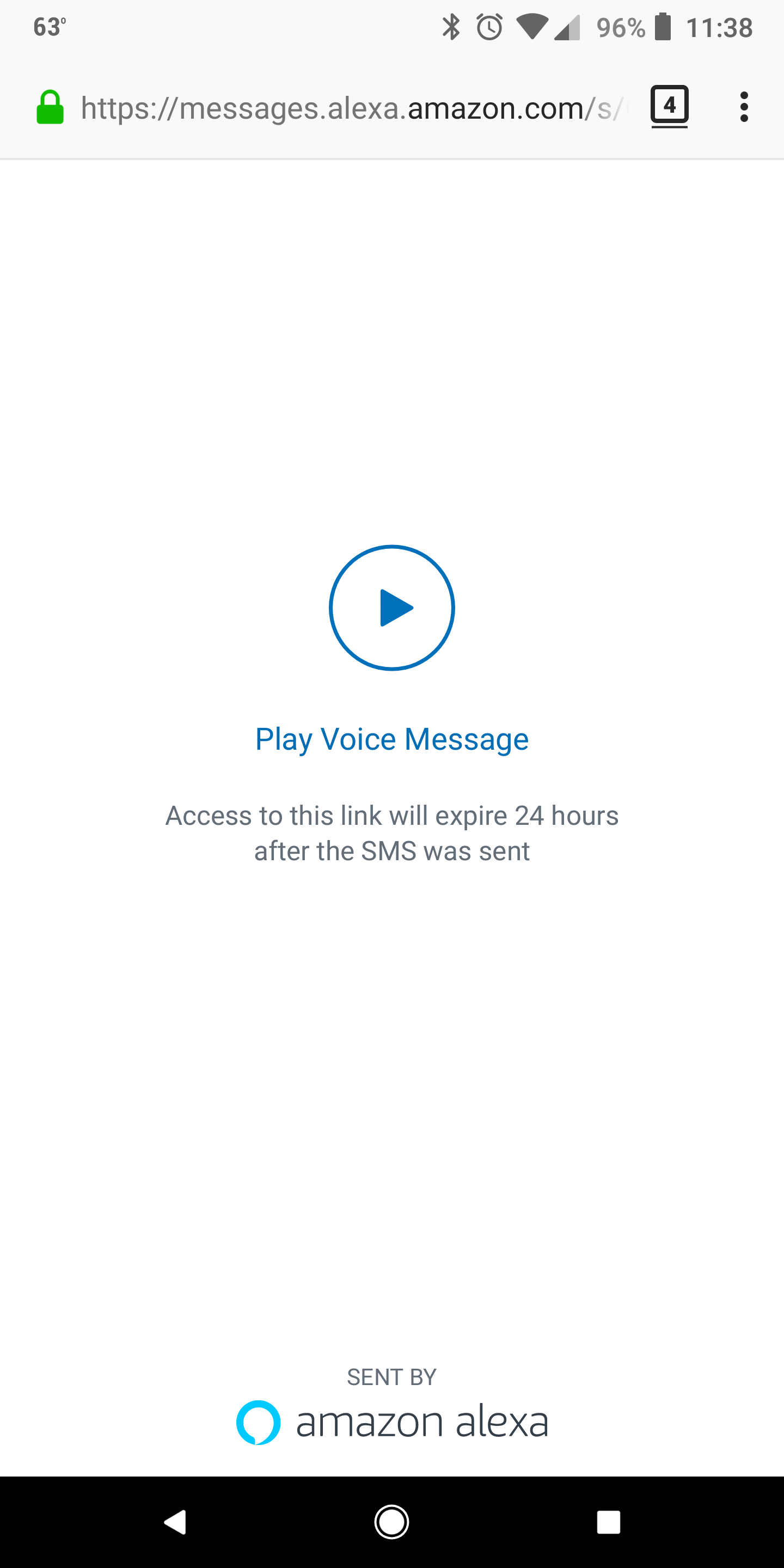 Unfortunately, there is a major drawback to the feature: You can only send text messages to Android phones. A similar feature will not be offered to iPhone users because Apple does not provide its messaging application programming interface (API) to third-parties, Amazon told TechCrunch. Apple users may be better off purchasing the HomePod, which can send iMessage and SMS messages through Siri.
The text feature is only available on Amazon Echo speakers that support Alexa calling and texting, not third-party devices.
Looking for more help? Here's what you need to know about Amazon Alexa and how to use Amazon Alexa as an intercom system. We also tracked down the best Amazon Alexa Easter eggs.