Redditors are notoriously resistant to advertising. If you spot a banner on the sidebar of the site, it'll lead you to a forum where you can discuss it—or openly mock it. So when a strange video for Wes Anderson's new film The Grand Budapest Hotel landed on Reddit, it left viewers with more questions than answers.
What is the Society of the Crossed Keys? Bill Murray might be able to tell you, if he thinks you're legit. 
This whole mystery is confusing at first. In fact, it's a clever marketing ploy by Fox Searchlight, the studios behind the new film starring Ralph Fiennes, Adrian Brody, Willem Dafoe, and a host of other Anderson staples.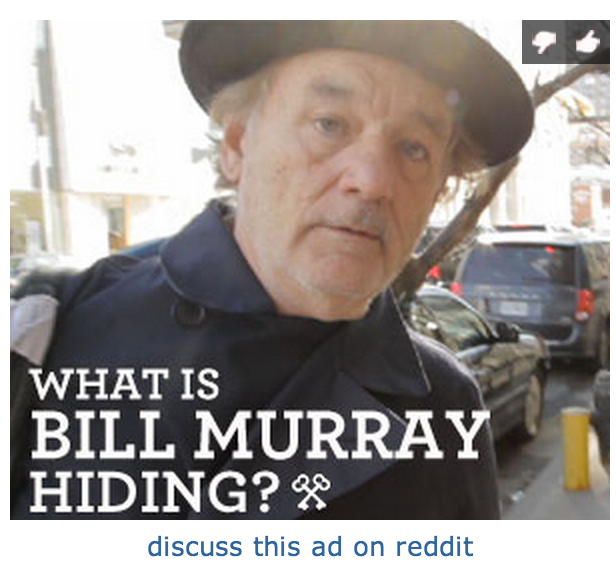 Bill Murray's secret society is not the only part of the Grand Budapest Hotel hiding on Reddit—there is also a creepy Jeff Goldblum advertising the Red Band trailer of the film.
In the film, Anderson, the quirky genius behind films like Fantastic Mr. Fox and The Life Aquatic, paints the humble role of concierge as that of part of a secret society. As the video explains, this Society of the Crossed Keys is behind multiple mysteries of the last century in Anderson's alternate universe.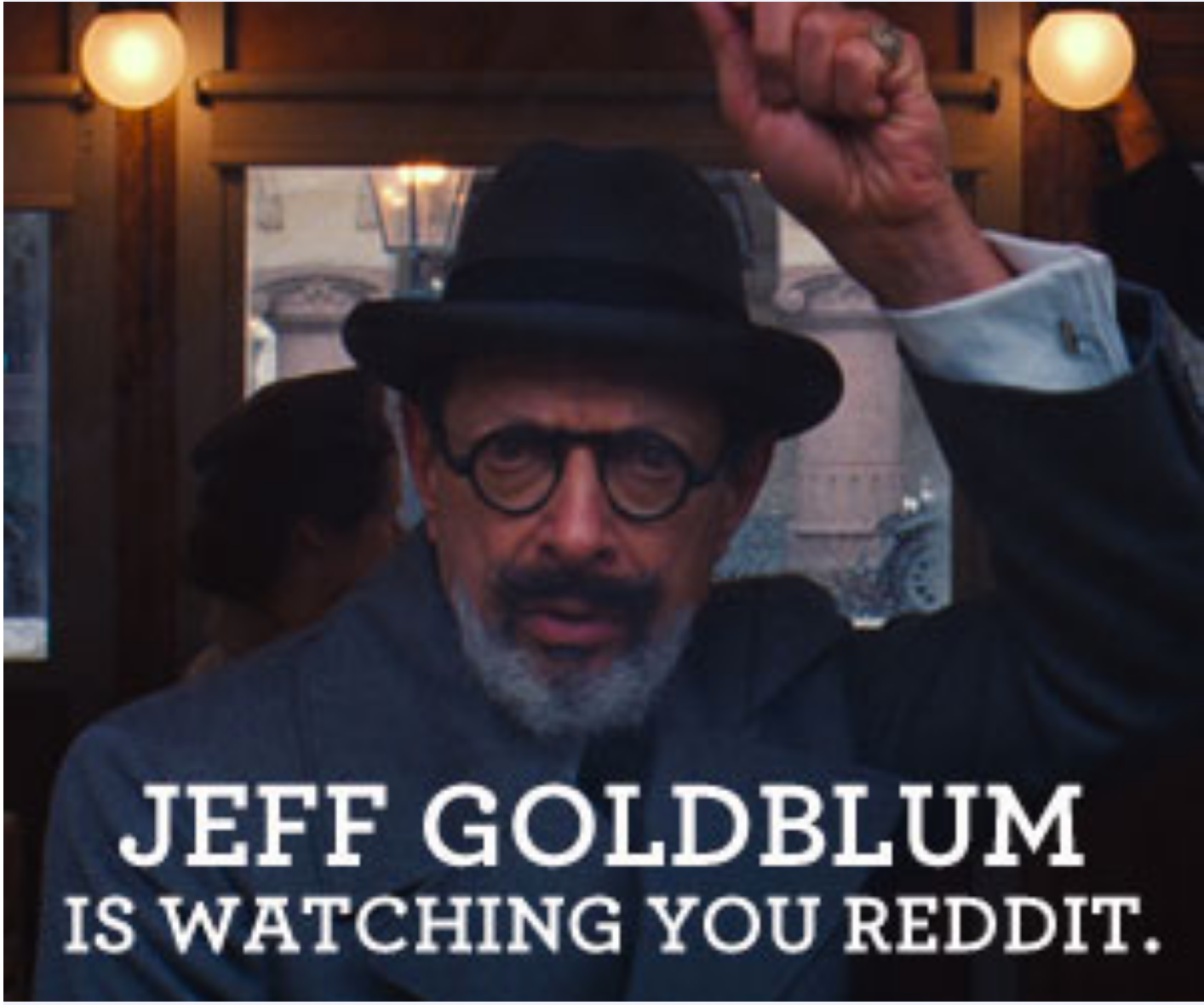 To meet the demands for more innovative advertising, and to combat the proliferation of widely used tools like AdBlock, agencies have had to come up with ways to get around the phobia against commercialism infiltrating our favorite sites. 
As a result, campaigns like this one have popped up. With Reddit's ability to discuss every ad, we have a direct ability to measure their effectiveness.